Kobe Bryant Foreshadowed His NBA Greatness When He Faced a Former First-Round Pick in a Game of HORSE at Age 11: 'Kobe Was Out There Challenging Grown Men'
At this point in time, it's not exactly a groundbreaking opinion to claim that Kobe Bryant is a basketball legend. The late Lakers guard wasn't always a star, though. At one point, he was simply a young man finding his way on the hardwood. Even as a boy, though, Kobe wasn't short on confidence.
While most 11-year-olds are busy playing with their friends, Bryant took a different course of action. At that relatively tender age, he challenged a former first-overall draft pick to a game of one-on-one before setting for a round of HORSE. Although it isn't clear what happened during that contest, it did foreshadow Kobe's future greatness.
Kobe Bryant began his basketball career in Italy
When you think of basketball hotbeds, cities like New York and Chicago probably spring to the forefront of your mind. Kobe, however, spent his formative years on the other side of the Atlantic.
While Bryant hailed from Philadelphia, his father, Joe, moved the family to Italy when Kobe was only six years old. Despite his physical distance from the NBA, he boy kept following his favorite league with the help of VHS tapes. He also hit the hardwood himself, joining a local youth team.
Unsurprisingly, Bryant proved to be a talented, if unpopular, member of the squad.
"He was always the best player, and the least-liked player — so superior to his teammates that he rarely looked their way," Jeff Perlman wrote in Three-Ring Circus: Kobe, Shaq, Phil, and the Crazy Years of the Lakers Dynasty (H/T ESPN). "Peers would scream, 'Kobe, passa la palla!' ('Kobe, pass the ball!'), and he would respond simply, 'No' ('No'). Not unlike a good number of children with famous parents and a shiny silver spoon, Kobe was known to be arrogant, curt, dismissive of other children. He wasn't hated so much as he was disdained."
That wasn't Bryant's only show of confidence, though.
Kobe Bryant wasn't afraid to challenge a professional basketball player to one-on-one and HORSE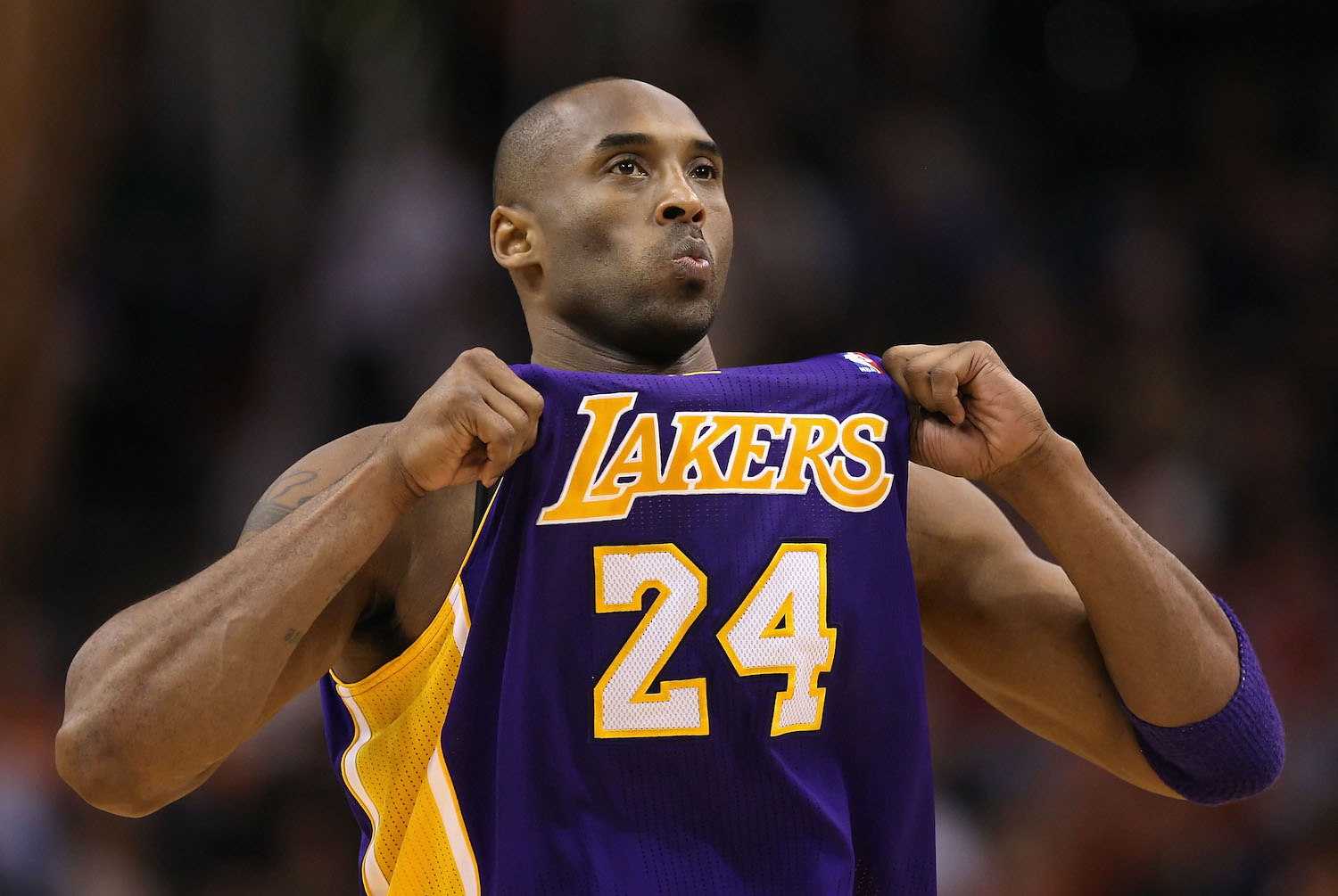 With all due respect to Kobe's former teammates, it's not exactly surprising that a future NBA star could overshadow the rest of the squad. That wasn't the only way he showed confidence on the court, though.
"It's 1989, and Bryant is 11 years old and living in Italy, where his father, Joe, is playing professional basketball," Chris Ballard explained in a 2008 Sports Illustrated feature. "One day, Kobe bugs Brian Shaw, a Boston Celtics first-round pick playing in Rome because of a contract dispute, to go one-on-one."
While the pair didn't ever play that game, they did eventually hit the court for a round of HORSE. Despite that change of plans, Kobe still had his eyes on the prize.
Even back then, Shaw noticed something different. "His dad was a good player, but he was the opposite of Kobe, real laid-back," says Shaw. "Kobe was out there challenging grown men to play one-on-one, and he really thought he could win."

Chris Ballard writing in Sports Illustrated
With all of that being said, though, it's not exactly clear who won the game. Shaw said that "Kobe claims he beat me," which suggests a disputed result. The fact that the winner is even in question, though, speaks volumes about the 11-year-old's talent.
In that anecdote, we can see the beginnings of the NBA icon
At 11 years old, no one is the finished article. With that disclaimer set aside, though, we can still look at Shaw's story and see inklings of the fully-formed Kobe Bryant.
When you think of the LA Lakers star, his incredible talent probably springs to the forefront of your mind. While, again, we don't know exactly what happened in that game of HORSE, the fact that we don't know for a fact that Shaw came out on top suggests that Kobe at least held his own. Taking trick shots might not be exactly the same as playing a normal basketball game, but it still takes some serious skills to go shot-for-shot with an NBA player.
Beyond his basketball ability, Bryant is widely remembered for his famous "Mamba Mentality," which boiled down to a willingness to push himself to the limit in pursuit of success. While a challenging a professional player to one-on-one isn't quite the same as reading the referee's rule book or grinding out reps in the gym, it does demonstrate Kobe's willingness to take on any challenge in pursuit of claiming the top spot.
While there's probably an element of nostalgia at play due to his tragic death, Kobe Bryant stands tall in modern basketball history as a fearless competitor who fought with every fiber of his being to be the best. Even as an 11 year old, it seems that drive was already an unshakable part of his personality.