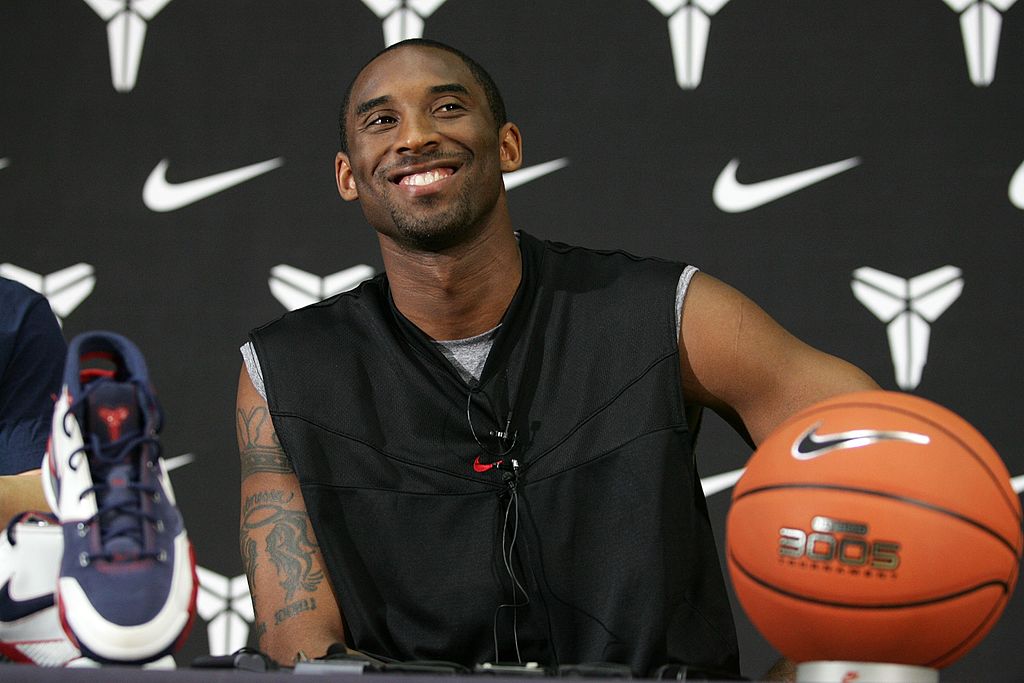 Kobe Bryant's Daily Routine Was So Busy He Barely Had Time to Sleep
Kobe Bryant had a legendary work ethic. This meant his days were jam packed with training, so how did Bryant manage to get so little sleep?
Over the course of his 20 seasons with the Los Angeles Lakers, the late Kobe Bryant earned a reputation as one of the greatest players of all time. Bryant was one of the most lethal scorers in NBA history, with a 25.0 point per game career average. He also contributed hugely at the team level, leading his Lakers squads to an impressive five championship wins.
There's no denying that Bryant possessed an elite level of talent. Yet his success was just as much the product of an intense, obsessive work ethic. Bryant's commitment to being the best manifested at virtually every level of his life — including his sleep schedule.
Kobe Bryant's legendary work ethic
Bryant wasn't quite able to steal the GOAT title from Michael Jordan. Yet in at least one regard, Bryant was arguably Jordan's superior: his work ethic. Among his peers, Bryant long held a reputation as one of the hardest-working players in the game. That drive often led to friction, since Bryant wouldn't hesitate to hold teammates accountable to the same standards.
 Bryant summed up his work ethic succinctly when the Lakers retired his jerseys, according to Inc he said:
"Those times when you get up early and you work hard. Those times you stay up late and you work hard. Those times when you don't feel like working. You're too tired. You don't want to push yourself, but you do it anyway. That is actually the dream."
His point was that the dream for him was never about the high points — the championships and the scoring titles and the MVP awards — but rather about embracing all of the hard work it took to get to that point.
What that meant for Kobe Bryant's sleep schedule
Bryant's desire to be the best meant that every aspect of his waking life was centered around improving his on-court performance. That meant maximizing the amount of time he could spend working out and studying each day, which in turn meant cutting down his sleep time to an absolute minimum.
According to Bryant himself, he could operate at peak capacity on as little as 3-4 hours of sleep per night, BedBandit reported. What's really impressive is that that wasn't an "every once in a while" kind of thing — it was Bryant's nightly amount of sleep for virtually his entire career.
Even after he retired, Bryant continued to stick to a stringent sleep schedule. That said, he did permit himself one extra hour of sleep, for a grand total of five hours a night.
The secret to Bryant's sleep habits
For most people, the thought of getting just four hours of sleep a night is a terrifying one. Furthermore, plenty of studies have demonstrated that chronically short-changing yourself on sleep leads to a significant cognitive decline, including impaired decision-making skills. So how did Bryant manage to maintain his elite athleticism with so little sleep?
To a certain degree, the answer may simply be: because he was Kobe Bryant. Yet Bryant also implemented a technique called segmented sleep. Also known as a biphasic sleep cycle, segmented sleep involves breaking up the nightly sleep into two different parts.
In Bryant's case, that meant sleeping for two hours, waking up for a while, and then sleeping for another two hours.
Apparently, according to WebMD, for people living in pre-industrial societies, segmented sleep was basically a normal phenomenon. Scientists are still undecided about whether or not segmented sleep is a healthy thing for most people.
Yet in Bryant's case, the results speak for themselves. And it seems fair to assume that if his life had not been tragically cut short, Bryant's sleep schedule would have continued to allow him to excel in his various pursuits.