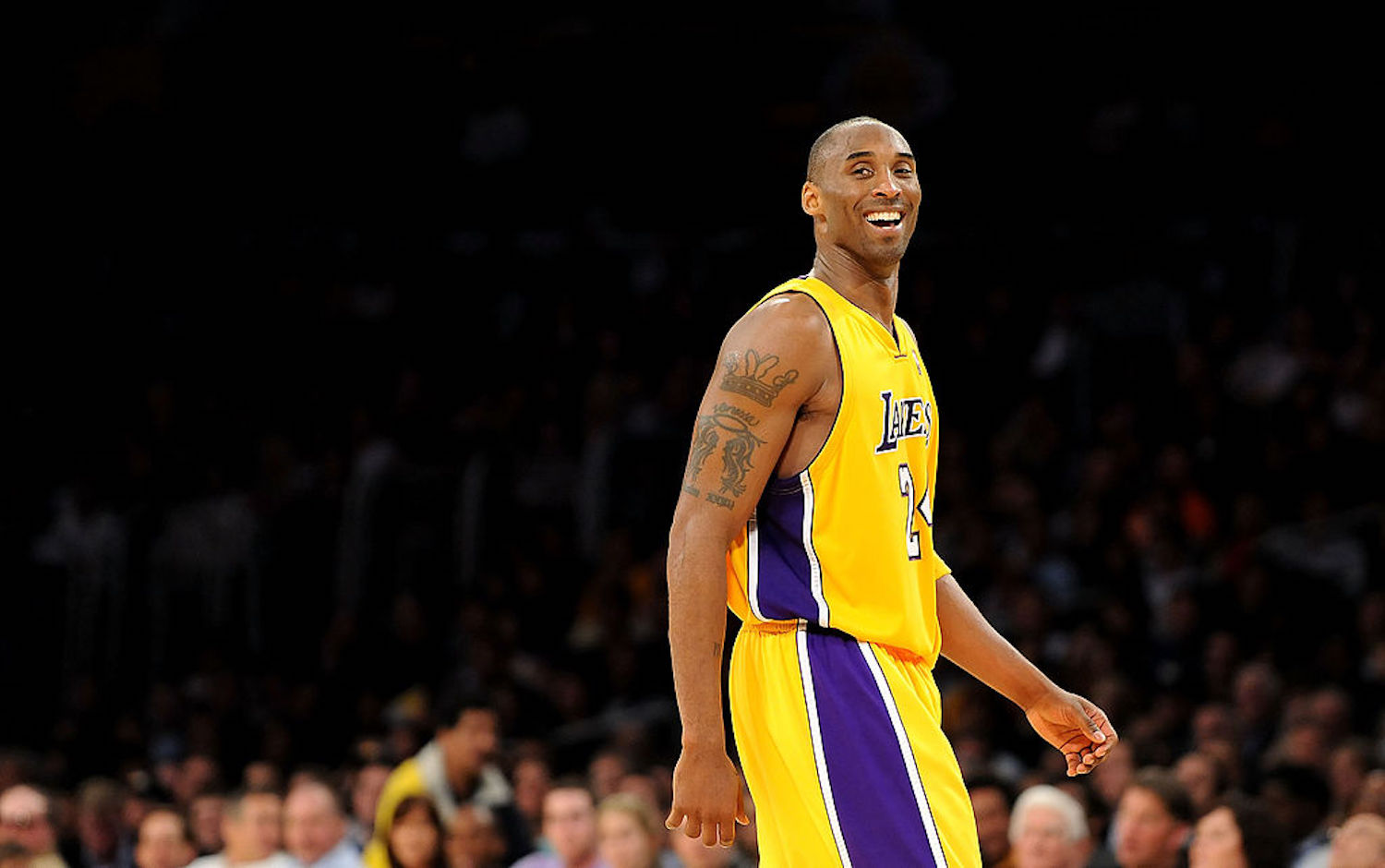 Kobe Bryant's Drink Order After Scoring 81 Points Was Pure Mamba
Kobe Bryant was as good a trash talker as he was a scorer in the NBA, and he had the perfect drink order after dropping 81 points in a game.
There's not much Kobe Bryant did better than get buckets. Bryant scored 33,643 points in his NBA career, which is good for fourth-most of all time. If there was one Kobe trait that rivaled his scoring ability, though, it was probably his trash talking.
Bryant famously tried to bet an opponent $500,000 on a free throw. He once told Andre Iguodala he was going to give him 50 points before a game, and he went out and scored 49 before getting subbed out early. There's a wealth of stories regarding Bryant's trash-talking prowess, but none better than what he did after dropping 81 points on Jalen Rose and the Toronto Raptors.
Kobe Bryant was an elite trash talker
Almost every player who faced off against Kobe Bryant has a story to tell about his ruthless trash talking. Even when he was a rising star in the league, Bryant didn't back down to anyone. He loved to chirp Michael Jordan when the two guarded each other.
Bryant even trash talked his own Lakers teammates in practice, akin to Jordan. When he felt LA needed a boost, Bryant would curse at his defender and tell everyone in the gym they couldn't guard him.
Kobe believed he needed to dominate his opponent both physically and mentally, and he usually accomplished both.
Bryant had the most savage drink order after scoring 81 points against the Raptors
One of Bryant's most famous performances was his 81-point outburst against the Raptors in 2006. Bryant shot 28-46 and 7-13 from three in the contest, as he recorded one of the most prolific scoring games in NBA history.
Jalen Rose, who was one of the primary defenders on Bryant that night, recently told the story of Bryant's savage drink order after the historic game. During the halftime show for the Boston Celtics and Philadelphia 76ers game, Rose explained how he saw Bryant at a restaurant after the 81-point performance. The drink Bryant ordered was pure Mamba.
"I saw Kobe after he dropped 81 at a restaurant, and he ordered a martini with 81 olives. Rest in peace, legend," Rose said.
Bryant's 81-olive joke was used for Rose's TV show
Rose couldn't have been happy that night getting trash talked by Bryant after allowing him to score 81 points, but he recently poked fun at the incident in his TV show.
During the pilot of Jalen vs. Everybody from 2017, Rose and Bryant recreated the night in a hilarious skit. When the waiter asked Bryant for his drink order, the Lakers legend ask for — you guessed it — a vodka martini with 81 olives. He said the jab with a straight face while staring straight at Rose.
Rose has been a punchline for years after Bryant's 81-point game against him in 2006, but he's at least able to make fun of himself today.