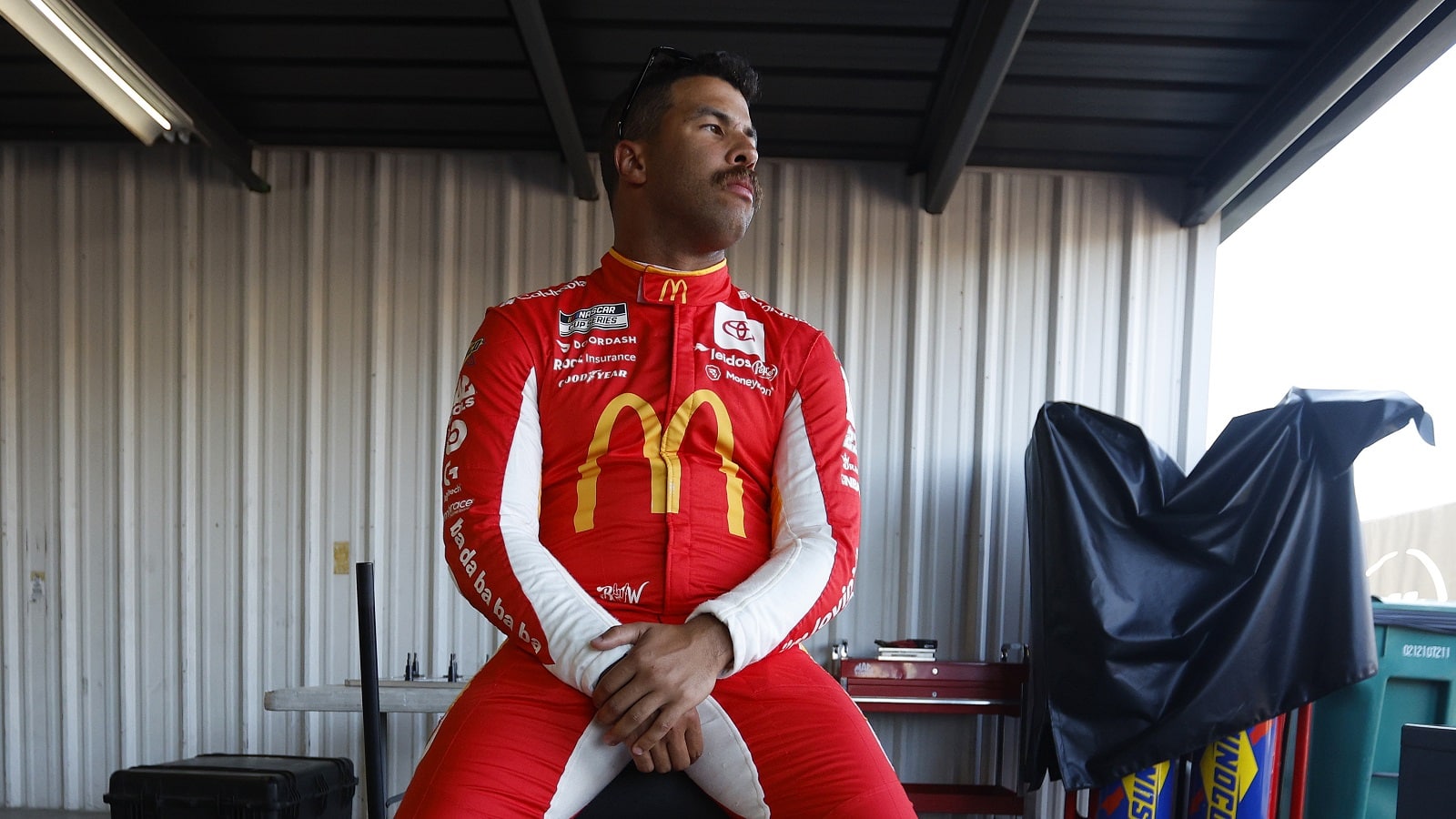 Kurt Busch Salvaged the No. 45 Toyota Team's Season, but Bubba Wallace's Troubles Run Deeper
Kurt Busch might be able to help Bubba Wallace, a teammate he says is having nearly unprecedented bad luck.
Just so the Bubba Wallace haters don't get their hopes up, let's be clear: Short of hauling off and slugging Michael Jordan for some reason, Bubba Wallace will drive the No. 23 Toyota at 23XI Racing next season, and 2024 looks pretty good, too.
While it's true that results matter and that Wallace's numbers this season are not good, he is almost certainly in good standing with key sponsors. That goes a long way toward job security.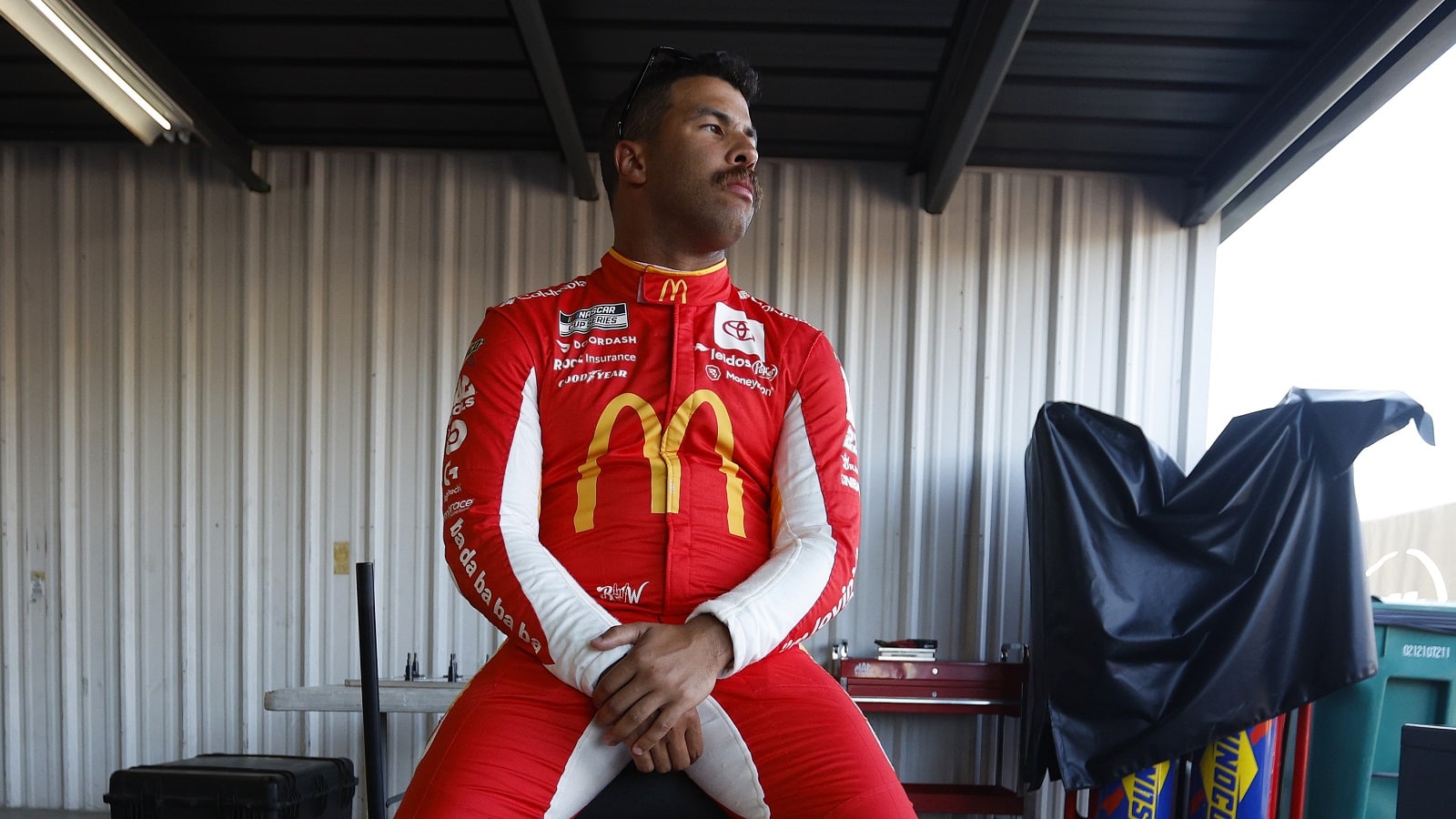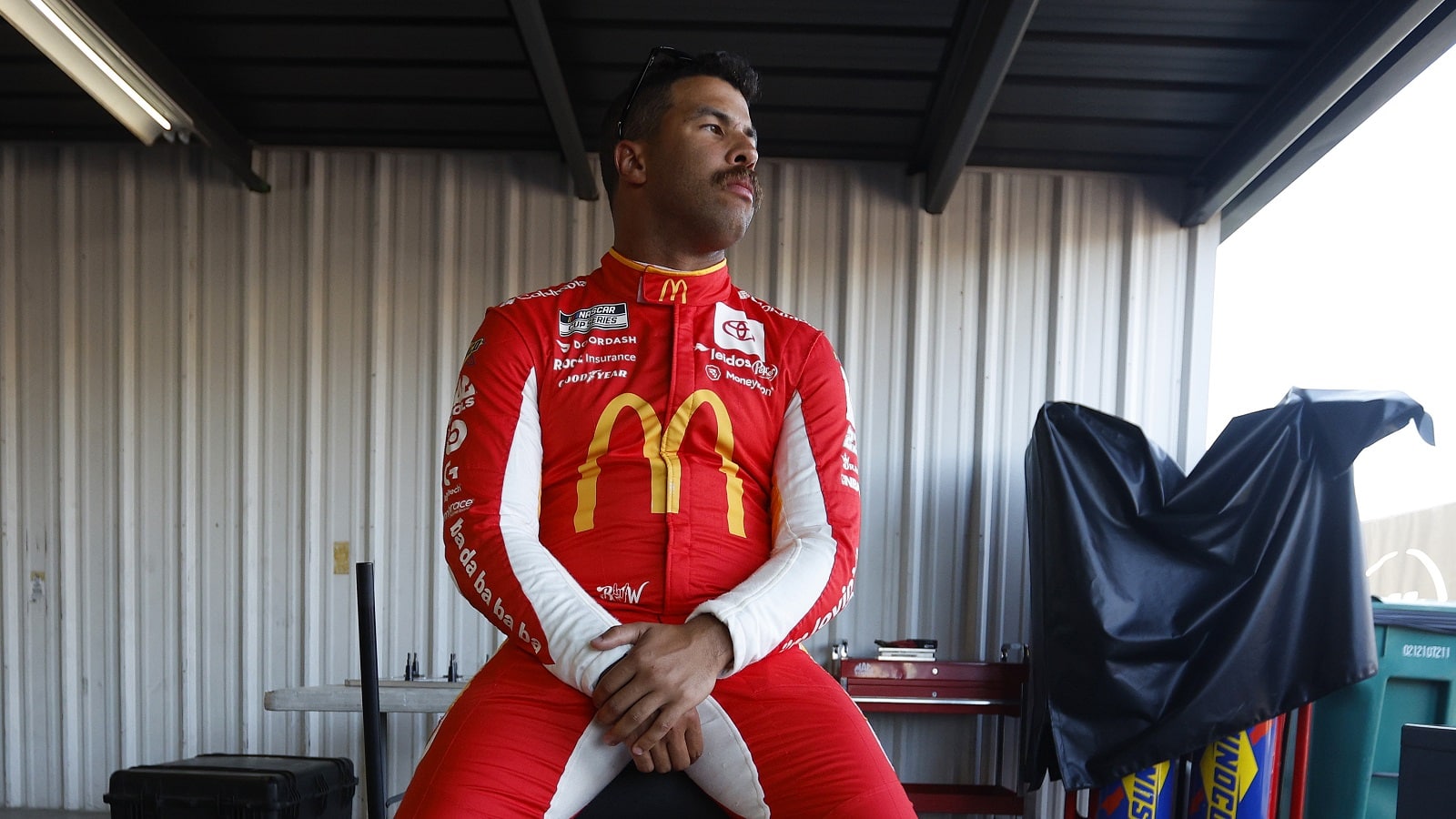 Secondly, the sixth-year NASCAR Cup Series driver is right about the inept performance of his team. He probably has better luck trying to order a milkshake at McDonald's 20 minutes before closing time than he does getting his car in and out of the pits without losing six or eight spots on the field.
Kurt Busch can't fix the issues with the pit crew, but he might be able to mentor his teammate before Wallace permanently fractures relationships.
Bubba Wallace's NASCAR Cup Series season might as well be over
Bubba Wallace remains alive in the hunt for a NASCAR Cup Series playoff spot. But when you're sitting 24th in the standings and 139 points below the cut line with nine races to go in the regular season, winning a race is the only way in.
Unfortunately, there's no evidence that the second-year 23XI Racing driver can win. Frankly, that begins with his own performance. Wallace is above average on superspeedways but average or less otherwise. He does fine picking his spots while on long single-file or two-line runs, but he doesn't work his work through congestion consistently enough to win on most other tracks.
But that's beside the point since his team lets Wallace down even when he is running well. NBC Sports ran down the recent list, and it's damning.
Two pit-road penalties at Kansas.
A wheel came off at COTA, leading to crew chief Bootie Barker's mandatory four-race suspension.
A loose wheel at Talladega required Wallace to make an additional pit stop.
And then there was the Coca-Cola 600 debacle in which Barker didn't understand the Damaged Vehicle Policy, leading to NASCAR pulling the No. 23 Toyota off the track.
Another loose-wheel issue last weekend at Nashville just added to the pain.
"It's just such bad luck for that '23' car," teammate Kurt Busch said. "I haven't seen anything like it."
Kurt Busch can guide Bubba Wallace through this rough patch
One problem with fixing Bubba Wallace's pit crew is that 23XI Racing doesn't run the crew. The team contracts with Joe Gibbs Racing, the only other Toyota outfit in the NASCAR Cup Series, for its help. Some of JGR's drivers have had their own issues on pit row, including Hamlin losing his crew chief for four races over the dreaded loose wheel issue.
Hamlin owns 23XI in partnership with Michael Jordan. Earlier this year, he lit into pretty much the whole team after a string of mistake-filled races and poor results. Sensing the effect on morale, Kurt Busch had someone customize the "Was it over when the Germans bombed Pearl Harbor?" scene from Animal House to ease the tension.
A week later, Busch finished a solid sixth at Martinsville. New struggles followed, but he won a month later at Kansas, likely locking down a playoff spot.
It's going to take more than a movie spoof to fix what's ailing the Wallace team.
"As many problems as the '23' has had, there's nothing even anything worth saying anymore," Busch said, according to The Athletic. "This is a JGR supply issue."
Wallace should embrace the notion that there's nothing worth saying anymore. His profane outburst on the team radio after another screwup in the pits at Nashville is one more in a series of rants. Though the anger is justified, having fits of rage live forever on YouTube doesn't help his reputation or the brand that sponsors prefer. Wallace is going to have to work with some of these people for years.
Busch can help there. He raised hell in his younger days, perhaps contributing to 23XI being his seventh Cup Series team in 12 years, and he doesn't have to worry about others' failure affecting a career that will end in retirement not long from now.
On the other hand, Wallace could still be racing for a decade or more. Busch can be the guy who influences him to bite his tongue for three hours on Sunday and then fight like hell the rest of the week to make sure everyone (himself included) does their job.
Metaphorically, he can help Wallace understand a lap at Bristol is half a mile that's over in the blink of an eye, but a career resembles something akin to the 2.5 miles of Daytona by comparison.
Like Sportscasting on Facebook. Follow us on Twitter @sportscasting19 and subscribe to our YouTube channel.