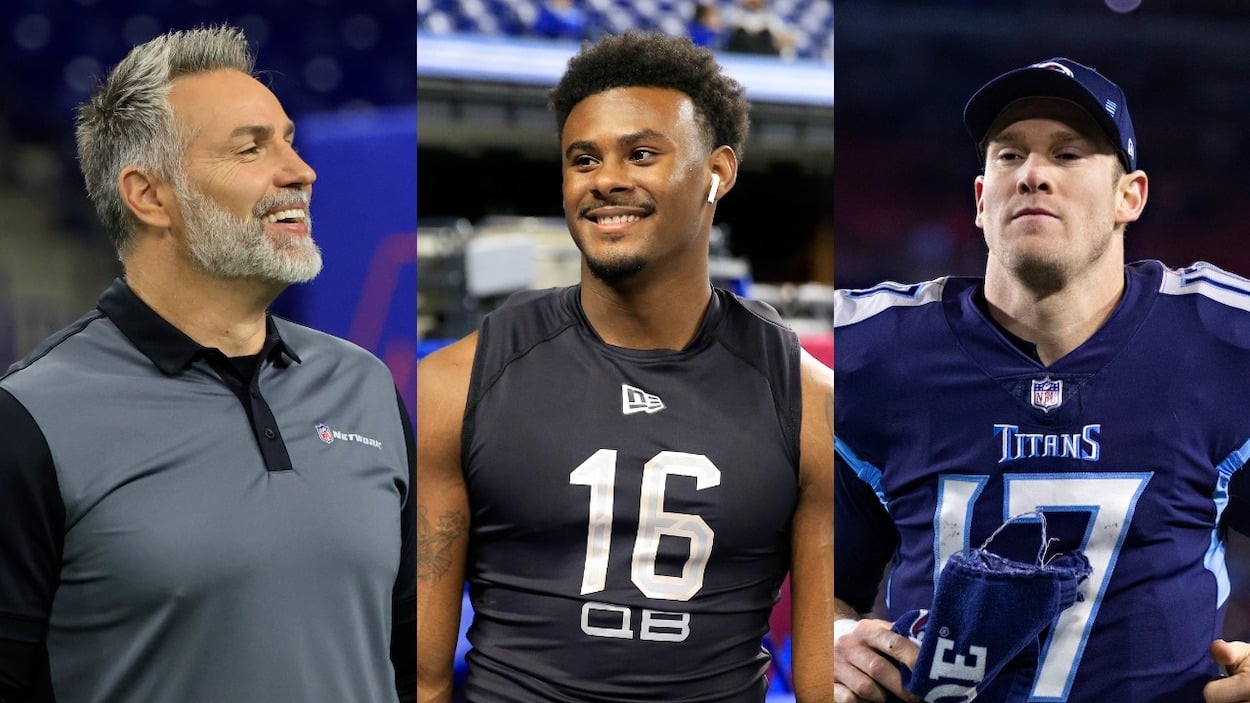 Kurt Warner Crushes Ryan Tannehill for the Titans QB's Comments on Malik Willis: 'DM Me & I'll Be That Guy'
Tennessee Titans QB Ryan Tannehill isn't thrilled about his new teammate Malik Willis, and NFL legend Kurt Warner doesn't like what he said about it.
The Tennessee Titans took Liberty signal-caller Malik Willis in the third round of the 2022 NFL Draft. Incumbent quarterback Ryan Tannehill sees this young passer as his competition and isn't interested in helping him develop. Former Super Bowl-winning QB Kurt Warner didn't like Tannehill's comments on the situation and crushed the veteran for it.
Tennessee Titans QB Ryan Tannehill has competition for his spot in 2022
The Tennessee Titans had the best regular-season record in the AFC in 2021. However, the team ran out of steam in the playoffs, losing to the Cincinnati Bengals 19-16 in their first postseason game. One of the big reasons was quarterback Ryan Tannehill's three interceptions.
Tannehill has produced excellent regular-season results for the Titans since coming over from the Miami Dolphins for the 2019 season. His record as a starter in Nashville is 30-13.   
However, after winning two games in his first postseason for Mike Vrabel's club, the Tannehill and the Titans have been one and done in the past two playoff campaigns.
Tannehill will be 34 when the 2022 season starts, so even if the franchise completely believed in him, he wouldn't be the long-term answer as QB1. Because of this, the Titans drafted Liberty QB Malik Willis No. 86 overall in the draft.
After that pick, Tannehill addressed the situation in a press conference, explaining his feelings about the new relationship:
[Malik Willis and I] are competing against each other. We're watching the same tape. We're doing the same drills. I don't think it's my job to mentor him. But if he learns from me along the way, then that's a great thing.

Ryan Tannehill on Malik Willis
It was an honest answer from Tannehill, but it rubbed at least one NFL legend the wrong way, and Kurt Warner took to Twitter to share his displeasure with the Titans QB's comments.
Hall of Famer Kurt Warner says he'll 'never understand' Tannehill's mentality
Following Ryan Tannehill's comments on his relationship with Malik Willis, Super Bowl champ and two-time NFL MVP QB Kurt Warner fired shots at the former Texas A&M Aggie for not supporting his new young teammate.
"I will never understand the 'I'm not here to mentor the next guy' mentality, Warner tweeted. "so for all you young QBs that need a mentor, DM me & Ill be that guy, happy to help in any way I can!"
This isn't a situation that Warner is unfamiliar with, either. Throughout his career, his teams brought in young QBs to compete with him and receive mentorship from the veteran signal-caller.
With the St. Louis Rams, it was Marc Bulger. Warner then went to the New York Giants and spent one year tutoring rookie Eli Manning. Then, with the Arizona Cardinals, the team drafted Matt Leinart in Warner's second season with the club.
As a quarterback who both mentored and often outplayed his young potential successor, Tannehill should take Warner's comments to heart.
The Titans could have a QB controversy on its hands in 2022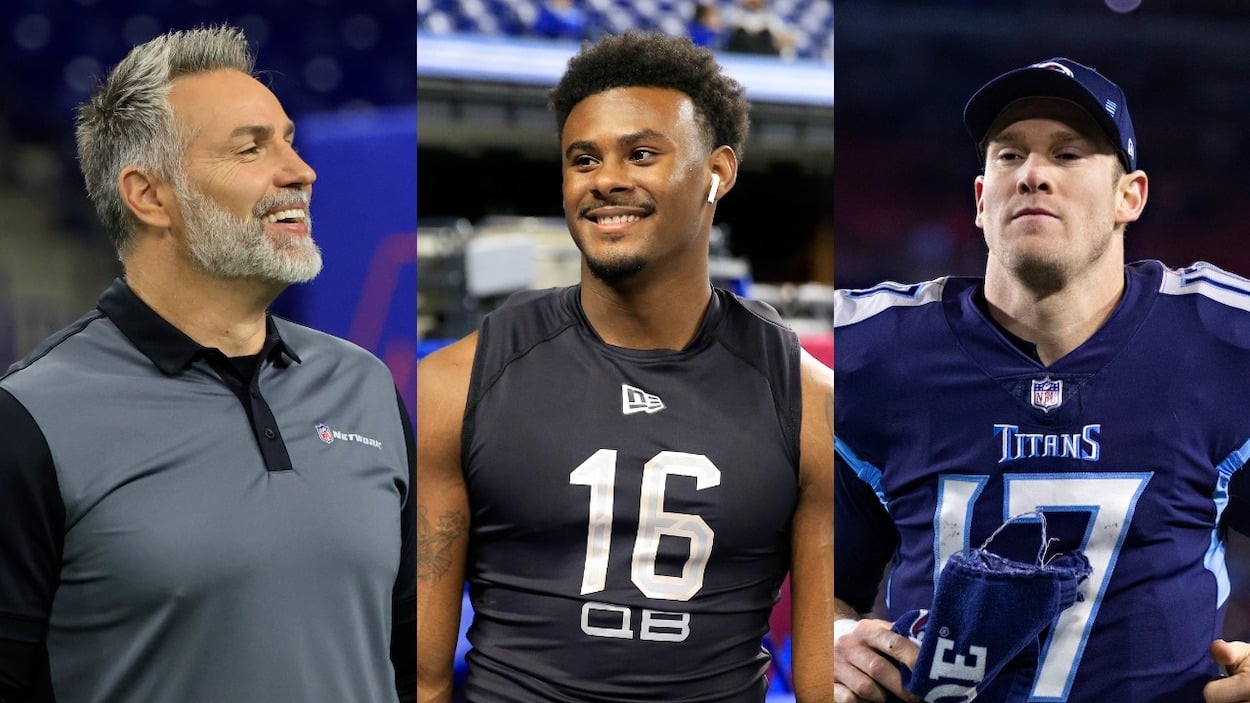 Malik Willis is the 2022 NFL draft QB prospect with the highest ceiling. The Atlanta, Georgia native was a three-star prospect coming out of high school and initially went to Auburn. When QB Bo Nix beat him out for the starting job, Willis transferred to Liberty.
Willis excelled at the small FBS school, passing for 5,176 yards in two seasons and contributing 75 total touchdowns through the air and on the ground.
As an NFL prospect, Willis is a bit undersized at 6-foot, 219-pounds, but he has an elite arm and explosive athleticism.
The young signal-caller ran a simple offense at Liberty and didn't play against high0end competition, so he may not be ready to play at a pro level in year one. That said, all NFL fans know how it goes when there's an exciting prospect behind a sometimes-disappointing veteran.
With every interception, failed third-down conversion, and loss Ryan Tannehill puts up, calls for Willis from the Tennessee Titans fans and media will grow.
If Tannehill can post yet another excellent regular season, Willis will likely spend an entire year on the bench developing, ala Patrick Mahomes in Kansas City during his rookie campaign. However, if the veteran falters — even a little — it will be fascinating to see how long Mike Vrabel stays with the veteran if another early playoff exit seems evident.
All stats courtesy of Sports Reference