Kyle Busch Talks Kevin Harvick Retirement and Casually Slips in Specific Age He Wants to Retire
Kyle Busch is 37 years old. Kevin Harvick is 10 years older and recently announced the 2023 NASCAR Cup Series season will be his last. 
This week the new Richard Childress Racing driver addressed the former RCR driver's career and retirement plans while casually slipping in the specific age he plans to hang up the helmet for a final time.
Kyle Busch offered a general plan of leaving NASCAR in 2022
Kyle Busch regularly met with reporters last season before each race, and more often than not, the topic of conversation was about his uncertain future with Joe Gibbs Racing. In August, before the race at Richmond, the driver talked about his future but from a long-term perspective and how he envisioned his career playing out.  
"This situation right now is very important to me as well as Kyle Busch Motorsports because wherever this next place is — whether it's Joe Gibbs Racing or whoever — I would like to not have to go through this again," Busch said. 
"I've got six, seven, maybe eight more years if I play all of this out perfectly, Brexton and I, we share a truck when he turns 16 years old," he said of his son, who is seven. "When he's 16 and 17, and then it's his when he's 18, and I'm done. I'm out. So that's the perfect play."
Busch identifies specific age he wants to step away
Those comments from Busch back in Virginia certainly got the attention of Rowdy Nation. But they were more general and based on the understandable desire to race with his son. 
This week while at Circuit of the Americas for a Goodyear tire test, a reporter asked the two-time Cup Series champion for his thoughts on Kevin Harvick's recent retirement announcement. Busch discussed the Stewart-Haas Racing driver's lengthy career, his achievements, and how he's at the right age to walk away, casually slipping in how this is the same age he wants to retire. 
"He's been around for a long time," Busch said of Harvick. "And he's about that age, you know. 45 years old. That's kind of the age I've looked at, so it's good for him, though. 
"He's had a remarkable career. He's won a championship, tons of races, all the big ones. Plenty to hang his hat on, I guess you'd say. I'm excited for him to finish out his last year this year and hopefully he can go out there and win a couple but we'll still beat him for the championship."
There's only one issue with the RCR driver's remarks. Harvick isn't 45. He's 47. In other words, Busch has pinpointed 45 as his specific retirement age, as mentioned, but is linking that age to Harvick. 
When will it happen?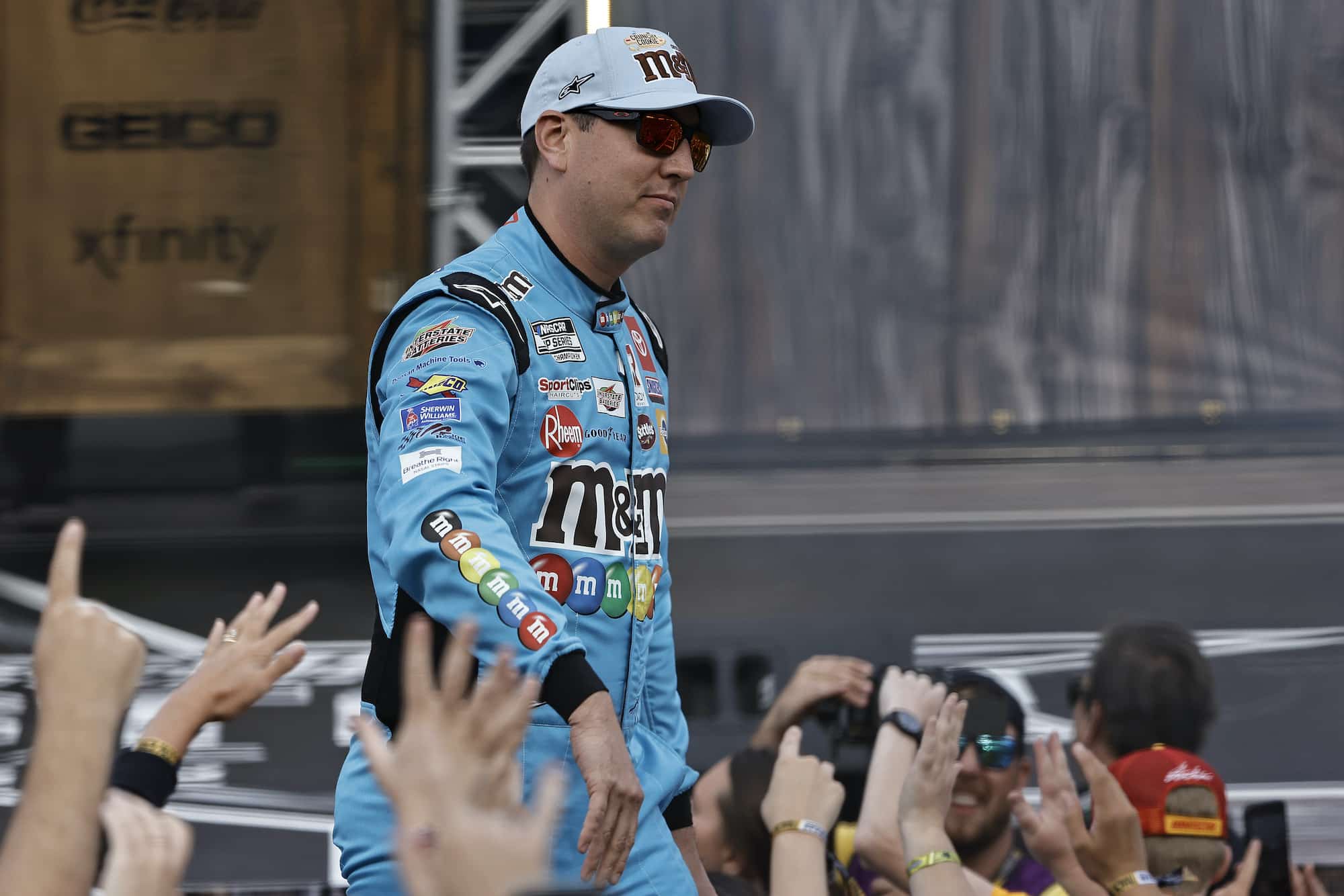 Comparing Busch's most recent remarks at COTA with what he said last year at Richmond, it's hard to nail down a specific time that might he step away from racing, but it's likely in the range of seven to 10 years. That would be anywhere from 44 to 47 years old. 
His 44-year-old brother Kurt announced last year that he was stepping away from full-time racing in 2023 but that only came after suffering a season-ending concussion at Pocono. 
Provided nothing like that happens to Kyle, Rowdy Nation can expect to see its guy competing and chasing championships for possibly another decade. After that, a reserved spot in the NASCAR Hall of Fame awaits while his son potentially carries on the family's racing legacy.