Kyle Larson Goes Against the Grain in Hendrick Motorsports' Xfinity Series Strategy
Hendrick Motorsports had already telegraphed the move affecting Kyle Larson, Alex Bowman, and William Byron early in the offseason. Now, the NASCAR team has made it official by announcing it would field some Xfinity Series cars again in 2023.
Other than Tony Stewart's victory at Daytona in 2009, Hendrick hadn't competed in the Xfinity Series since 2007. Now, it looks as though the team is here to stay, albeit on a limited basis.
Interestingly, Larson is on a different wavelength from his teammates.
Hendrick Motorsports has dipped a toe into Xfinity Series racing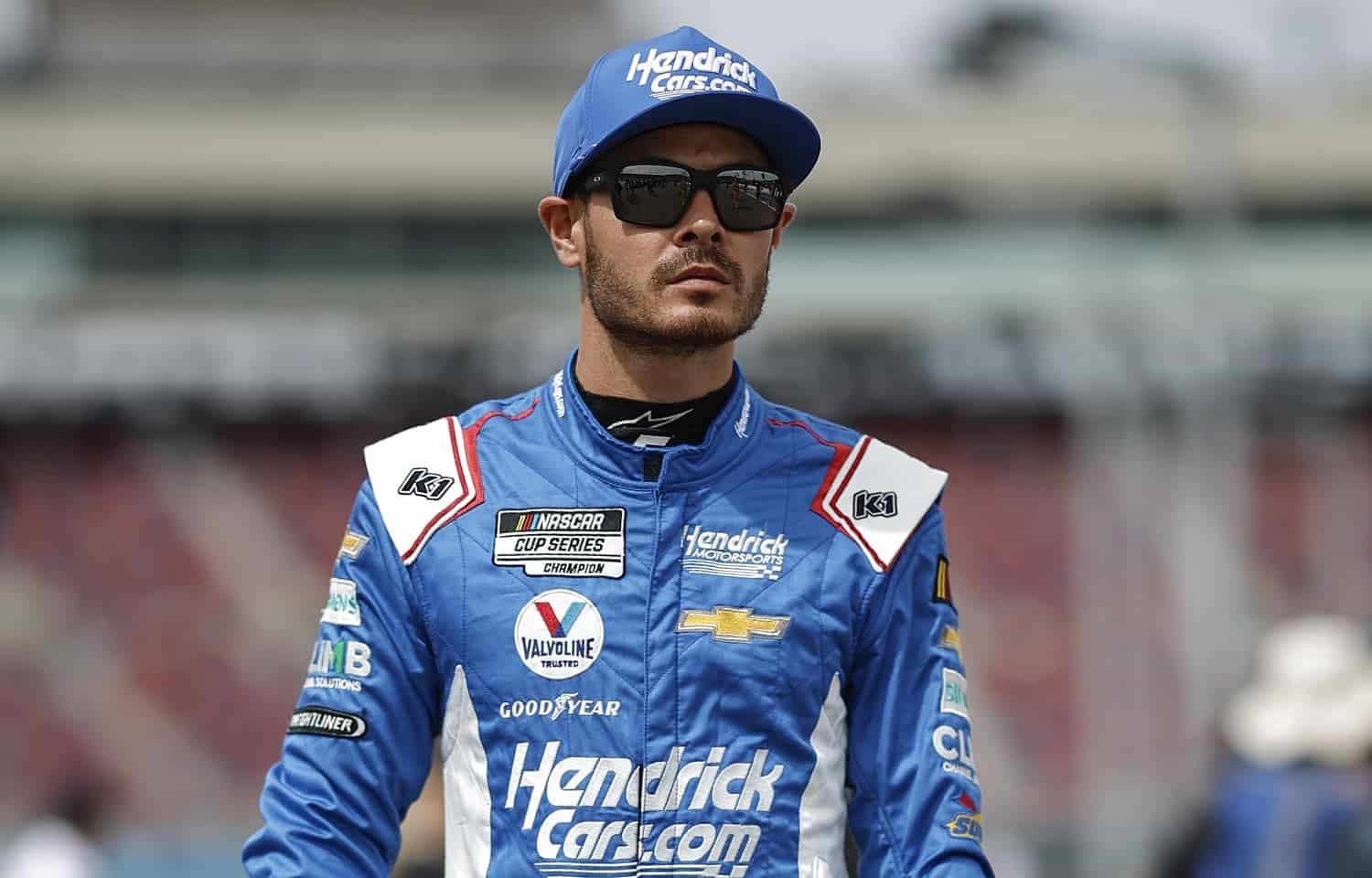 Eyebrows were raised last season when Hendrick Motorsports entered a car in four Xfinity Series races, splitting the rides among three drivers. HMS was deeply involved in the second-tier series from 2002-07, and Kyle Busch won 11 races.
The decision to push all its chips to the middle of the Cup Series poker table worked out well for HMS, which has piled up 125 of its record 292 victories since 2008.
HMS took the No. 17 Xfinity car out of mothballs for four 2022 races. That was in addition to the handful of starts that the drivers took in cars owned by JR Motorsports, where Rick Hendrick is a minority partner of Dale Earnhardt Jr.
Kyle Larson is fixated on winning at Darlington
The announcement from Hendrick Motorsports reported William Byron will drive the No. 17 Xfinity Series Chevy on March 25 at Circuit of the Americas, Kyle Larson has it June 10 at Sonoma, and Alex Bowman will make an appearance Aug. 19 at Watkins Glen. Those three races are on road courses.
The fourth scheduled appearance is on Sept. 2, and it's Larson driving at Darlington – "The Track Too Tough to Tame" – for the second straight year. Larson traditionally runs well at the South Carolina track but has yet to bag a Southern 500, settling for second place twice and third place in two other instances.
"I always look forward to going to Darlington," Larson said on the Hendrick Motorsports website. "I've always wanted to win at Bristol, and we won a race at Bristol (in 2021). So that track is kind of next on my list. I want to win everywhere, but Darlington is a track that I have been really fast at in the past, so I always get excited for that race."
Though Xfinity and Cup Series cars are vastly different, Larson obviously figures the extra track time the day before the Southern 500 will give him an edge.
The organization may be preparing for a big change ahead
Giving its drivers extra time on road courses by fielding an Xfinity Series car makes sense for Hendrick Motorsports. However, owner Rick Hendrick may also be looking at a bigger issue. While JR Motorsports accommodated HMS by providing an Xfinity car for three additional races last season, Dale Earnhardt Jr. appears to be holding on to his rides this year.
Earnhardt is frequently mentioned as a candidate to enter a Cup Series team in the future, which would mean Hendrick would have to divest from JR Motorsports.
That wouldn't stop HMS drivers from using JR Motorsports cars. However, Earnhardt might have to move some resources from his Xfinity program. In that case, HMS having its own Xfinity program already in place gives drivers like Larson options.
Got a question or observation about racing? Sportscasting's John Moriello does a mailbag column each Friday. Write to him at [email protected]