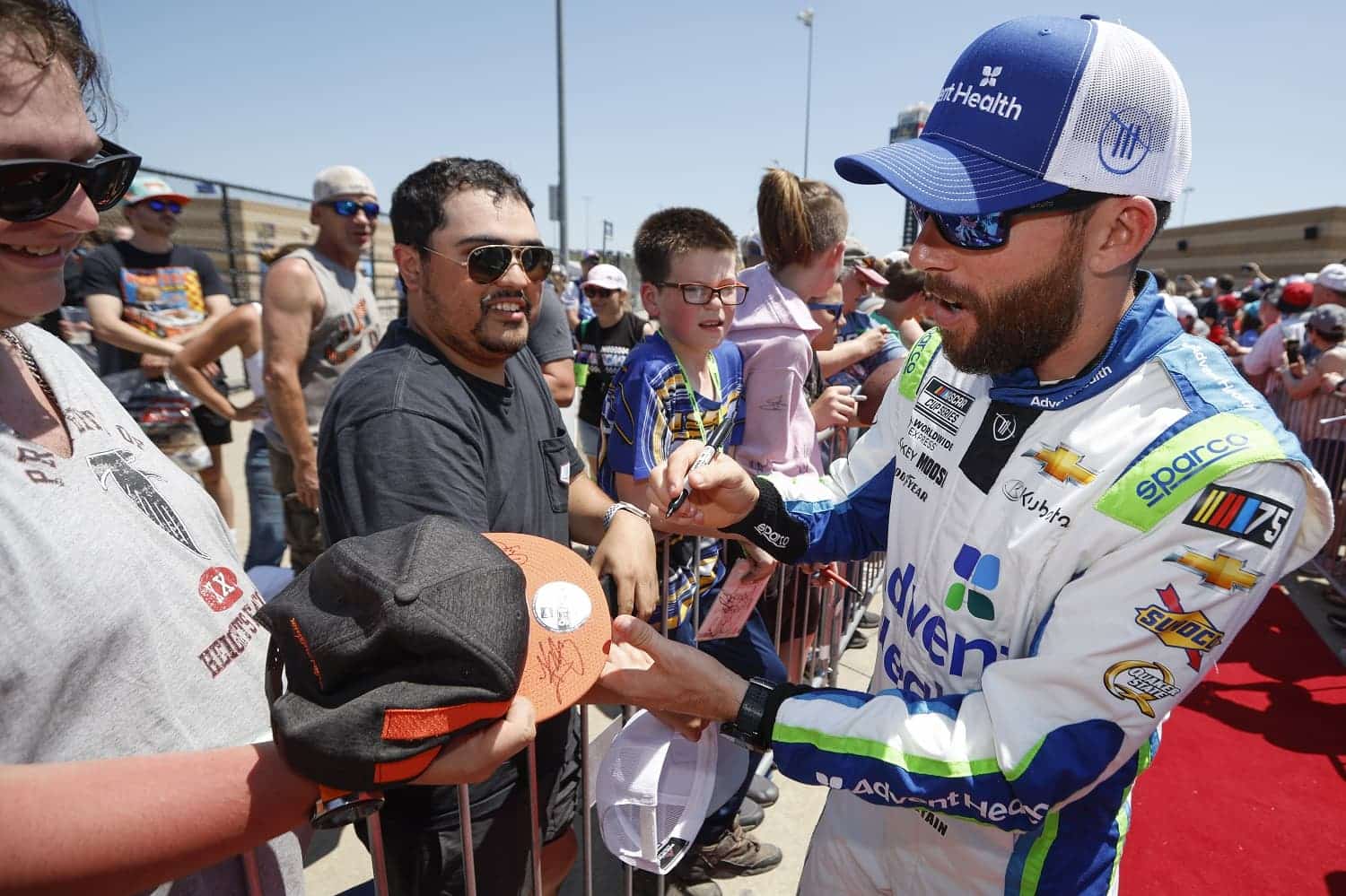 Kyle Larson Thinks Ross Chastain Can Dethrone His Teammate
Ross Chastain has won two Cup Series races, but Kyle Larson thinks the Trackhouse Racing star could be in line for other hardware.
There's some Arnold Palmer and Jack Nicklaus in Ross Chastain. Palmer's hard-charging approach – bogeys be damned – cost him some wins but earned a legion of fans, and golf gained an audience it hadn't been able to reach. And then came Nicklaus, not yet telegenic or personable, to dethrone the beloved hero and eventually earn his own vast fan base.
NASCAR has needed someone like Chastain, and he's at the early Palmer stage as an athlete right now, scoring some successes but also penciling some snowmen onto his scorecard. However, fellow Cup Series driver Kyle Larson thinks there's some Nicklaus on the horizon with respect to growing into the guy replacing the guy.
In fact, enough so that Chastain could soon wrestle a coveted title away from Larson's teammate.
Chase Elliott is perennially popular with NASCAR fans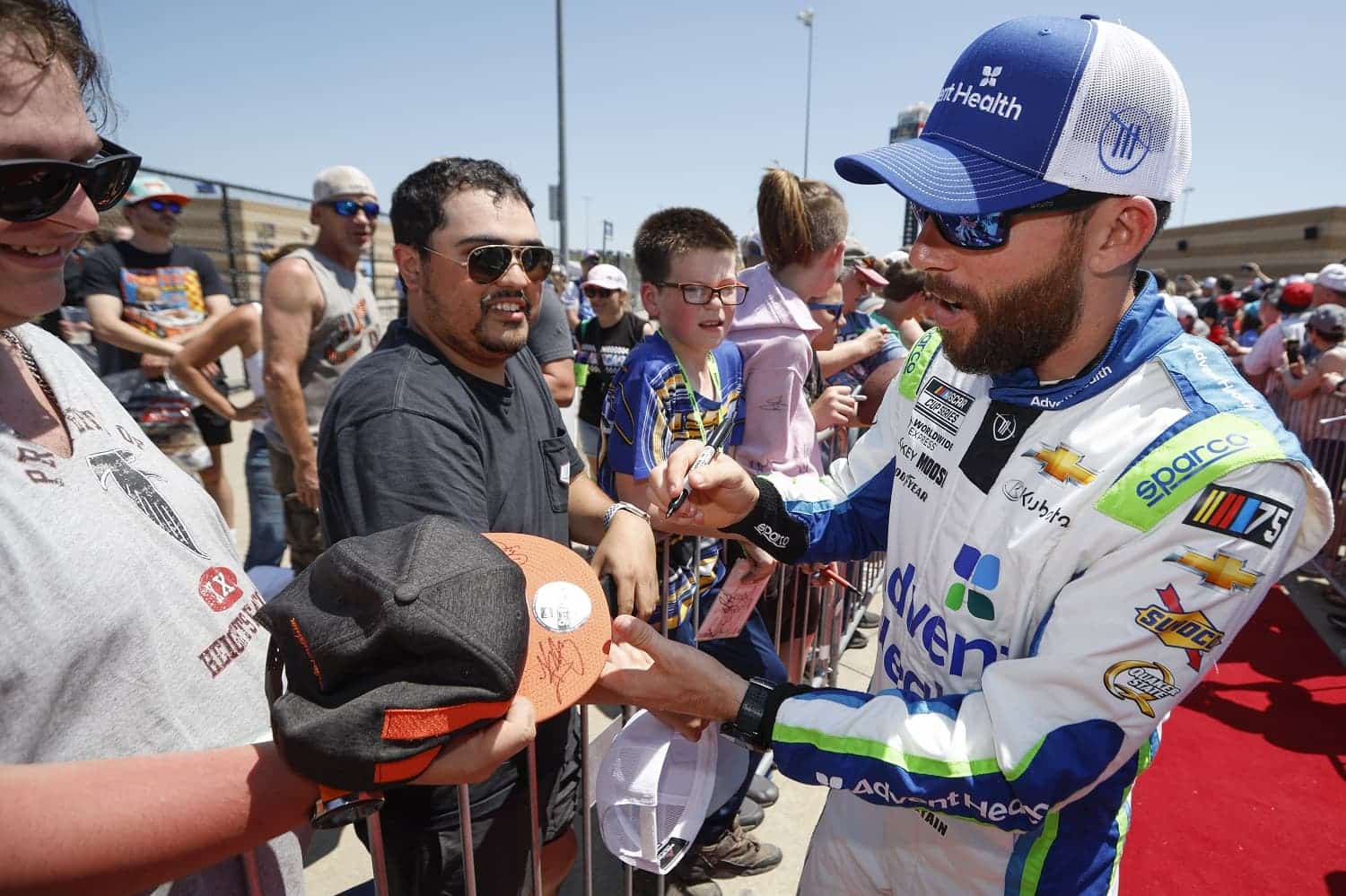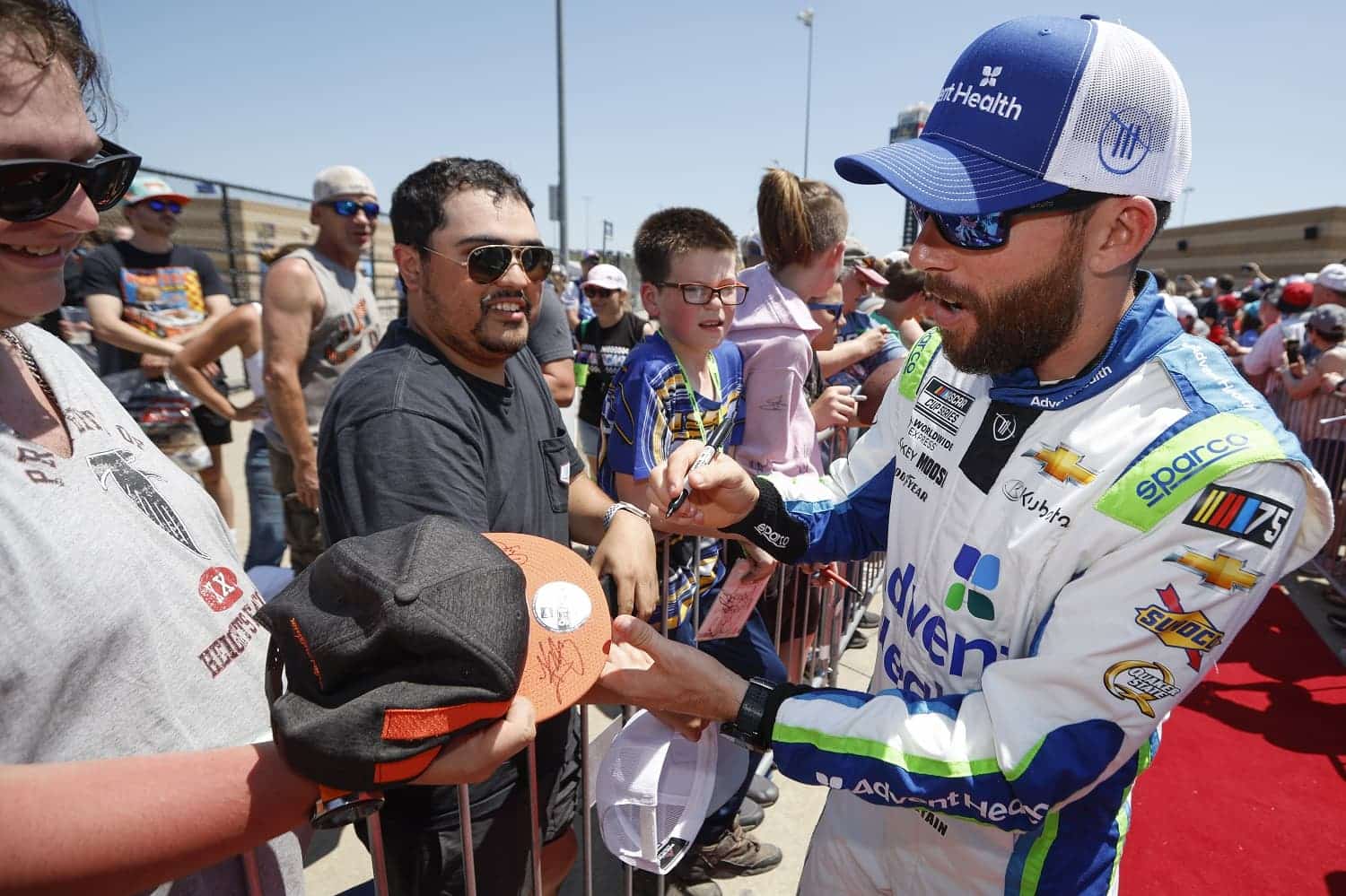 NASCAR drivers began voting for the Most Popular Driver Award in 1956, and fan voting to select the winners came along later. The honor is presented by the National Motorsports Press Association each fall at the NASCAR Awards Banquet.
Bill Elliott earned the Cup Series honor 16 times, and Dale Earnhardt Jr. picked up the hardware 15 consecutive years. More recently, Chase Elliott has followed in his father's footsteps by winning the past five awards.
It's conceivable Elliott's streak ends this year. He missed six early-season races after breaking his left leg while snowboarding, and he's unlikely to qualify for the playoffs without winning one of the next 14 points races.
Ross Chastain may be too polarizing at this stage of his career to snag the Most Popular Driver Award, but Kyle Larson foresees a time when it could happen.
Kyle Larson says Ross Chastain is 'moving the needle'
It was less than two weeks ago that Kyle Larson saw his race ruined by Ross Chastain spinning Brennan Poole at Dover Motor Speedway. Poole's car went up the track and into Larson's path, heavily damaging the No. 5 Chevy. By the time Larson returned to the track, he was 28 laps down with no hope of picking up meaningful points.
Larson was understandably unhappy at the time, but he's apparently over it now. In fact, while covering a variety of topics on his High Limit Room podcast, the 2021 NASCAR Cup Series champion showed himself to be a fan of the energy Chastain brings to the sport with episodes like Sunday's confrontation with Noah Gragson at Kansas Speedway.
"Obviously, I was upset with him two weeks ago but I kind of love it," Larson said. "I think Ross is great. I mean, at this point (how good) he is sort of owning it. I think he's got the potential to be more popular than Chase Elliott, so I think it's awesome. He's moving the needle."
Ross Chastain has been building his fan base from scratch
Ross Chastain got his start in the NASCAR Cup Series with Premium Motorsports and raced a full season with Chip Ganassi Motorsports in 2021. But his first two wins came last season with Trackhouse Racing, and that's how many fans learned about the watermelon farmer from Florida.
He may have also picked up some notoriety driving for Kaulig Racing in the 2020 Xfinity Series, where he scored 27 top-10 finishes in 2020, but Chastain certainly didn't inherit fans the way Chase Elliott did.
The combination of being Bill Elliott's son and spending his entire Cup Series career with Hendrick Motorsports gave Elliott a head start when it came to attention. Of course, winning 18 races since 2018 and the 2020 championship haven't hurt.
The downside for Elliott is that he isn't a big talker, nor has he stormed his way into a Championship 4 with an outlandish dash along the wall at Martinsville. Chastain checks both boxes. He may not be the most popular driver at this point, but no one's garnering more attention. That could translate into hardware soon.
Got a question or observation about racing? Sportscasting's John Moriello does a mailbag column each Friday. Write to him at [email protected]