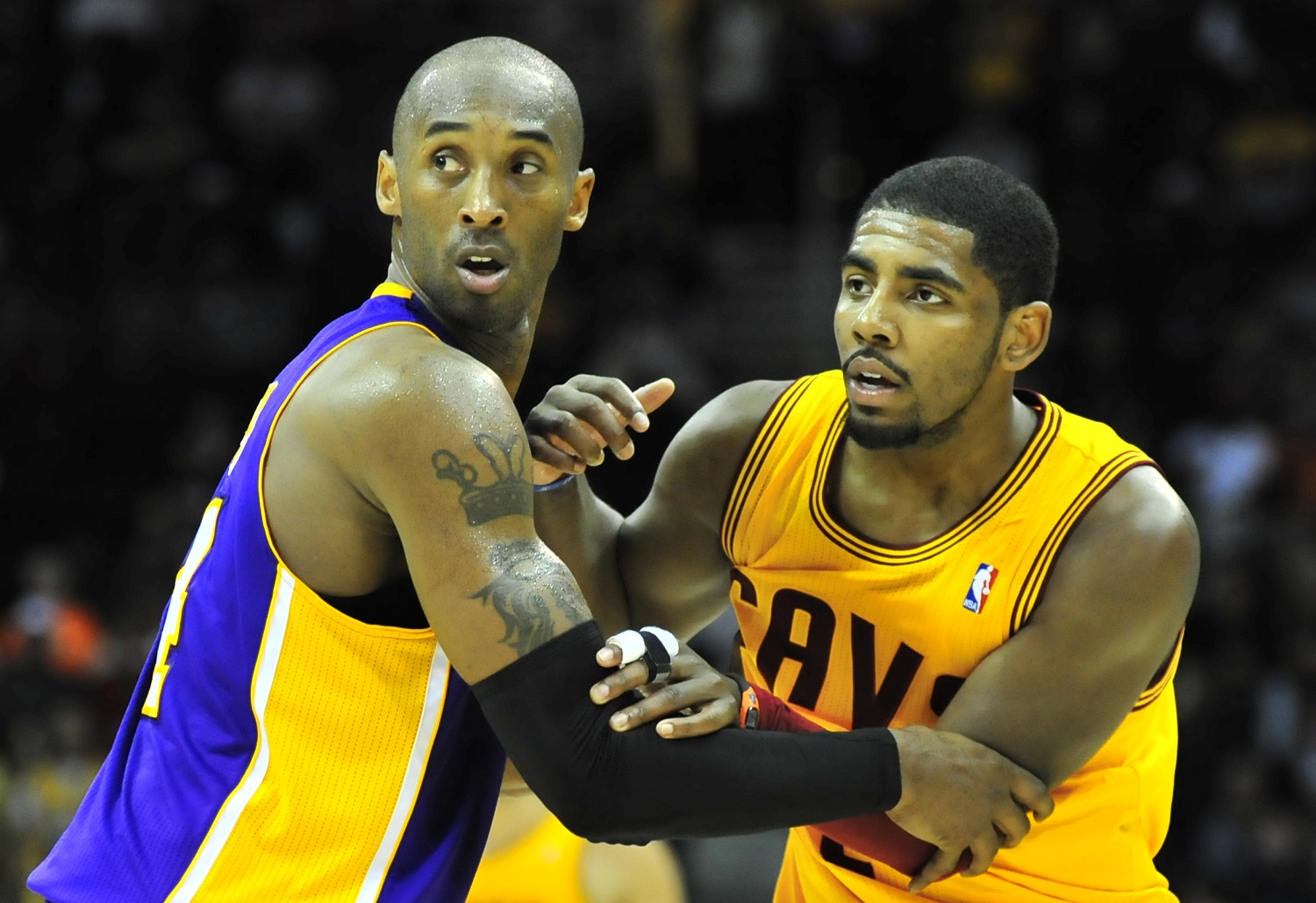 Kyrie Irving's Air-Balled His Idea To Honor Kobe Bryant
Kyrie Irving has curious reasoning for replacing Jerry West with Kobe Bryant on the official NBA logo.
Jerry West doesn't like to call attention to himself. Kyrie Irving has no such issues, as demonstrated by his weak argument for changing the NBA logo to honor Kobe Bryant.
There's a case for replacing the league's famous logo that is based upon West, the long-retired Los Angeles Lakers great. But Irving failed to make it. His grasp of NBA history approximates his attendance record this season at Brooklyn Nets games.
How did Jerry West become the NBA logo?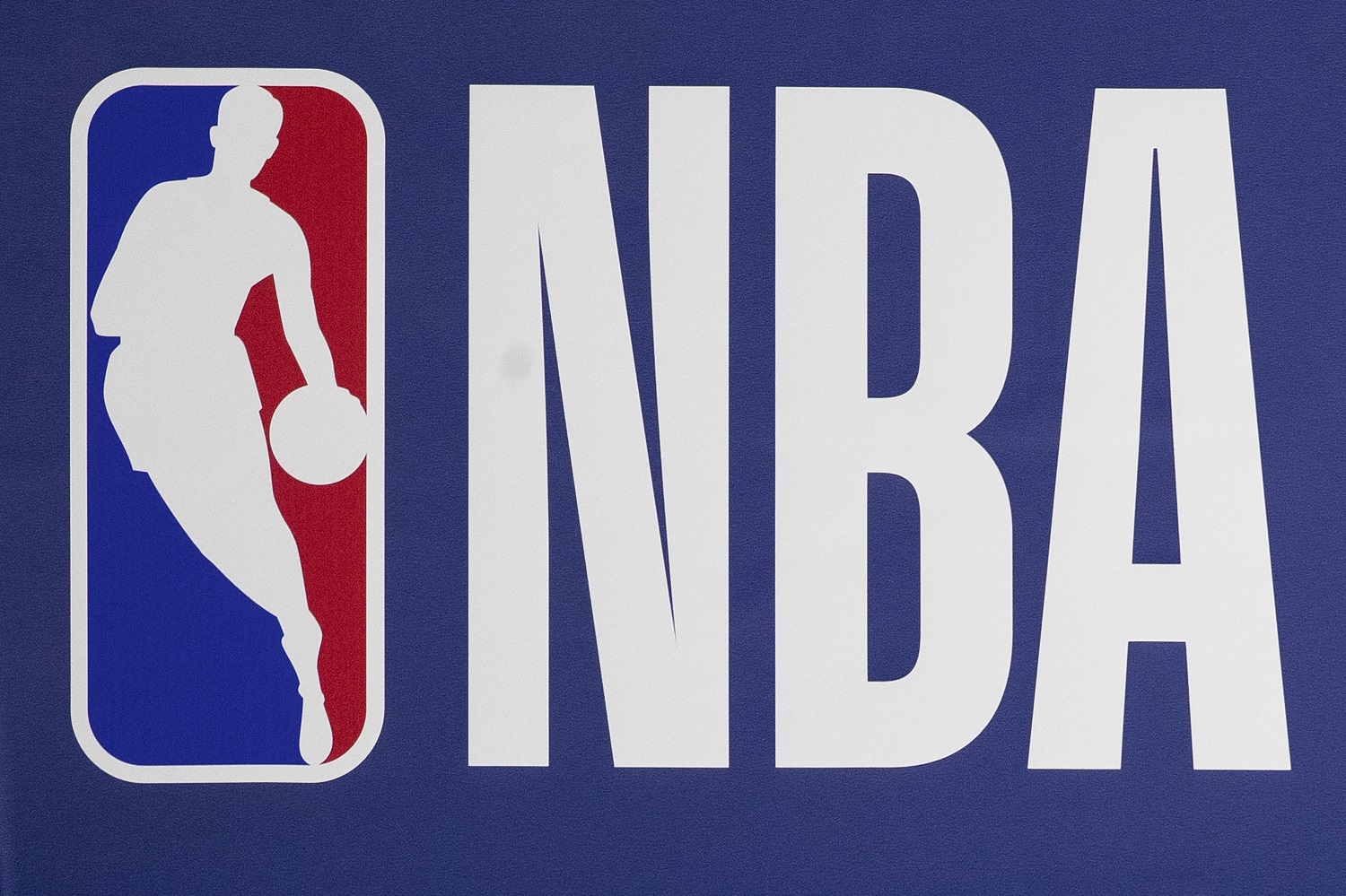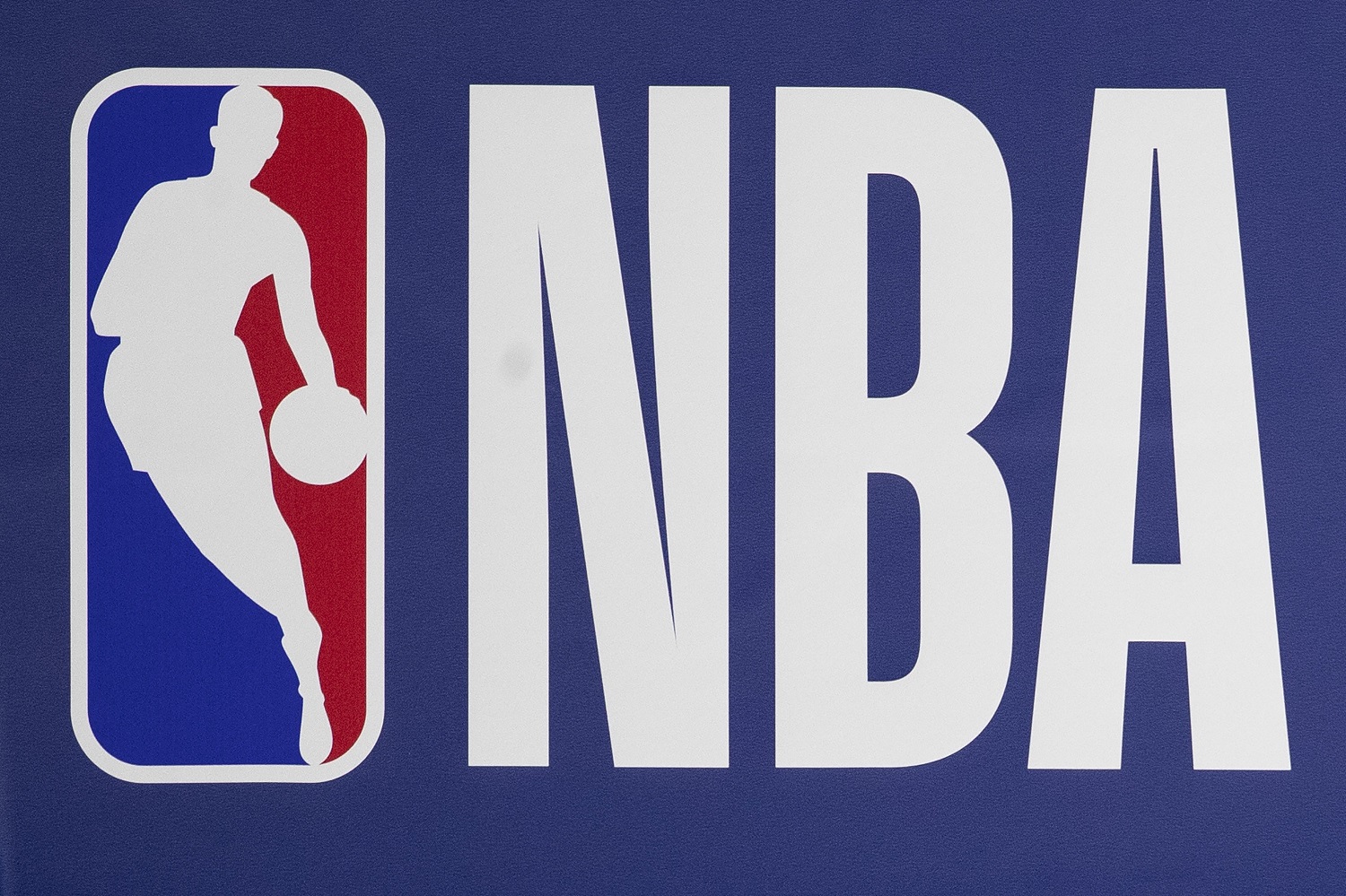 The ubiquitous red, white, and blue NBA silhouette logo that Kyrie Irving wants to change to honoe Kobe Bryant was designed in 1969 by Alan Siegel as the league sought to freshen its image in the face of competition from the upstart American Basketball Association. It was also a time when professional basketball lagged far behind baseball and the NFL. Horse racing and boxing garnered more attention for their big events than basketball did.
Siegel searched magazine photos looking for inspiration for a new design and found a picture of Los Angeles Lakers star Jerry West driving with the ball. His final design didn't closely resemble the image that he was working from. However, he came up with a bright, eye-catching logo that has endured.
Choosing West as the model made a lot of sense given his stature. The sport has been changed considerably by the introduction of the shot clock, the 3-point line, and expansion, but it would be difficult to dispute that West could have succeeded in any era. He played 14 seasons, averaging 27.0 points a game in the regular season and an amazing 29.1 in the playoffs.
For his part, being "the logo" is awkward for West, he admitted in 2017.
"It's flattering, but I think if I were the NBA, I would be embarrassed about it, I really would," West told ESPN in 2017. "I don't like to do anything that calls attention to myself, and when people say that, that's just not who I am, period. And if they would want to change it, I wish they would. In many ways, I wish they would."
Kyrie Irving wants to replace Jerry West with Kobe Bryant
The death of retired Los Angeles Lakers star Kobe Bryant in January 2020 was met with shock by basketball fans. Following a wave of tributes to him in the aftermath, people sought ways to honor Bryant's memory. Almost immediately, the league changed the format of the NBA All-Star Game, incorporating Bryant's No. 24 jersey into the format for determining a winner. Additionally, the MVP trophy for the game was named in his honor.
Separately, basketball fans embraced a Change.org petition seeking to redesign the league logo to incorporate an image of Bryant. The petition remains active and has reached 3.2 million signatures. That number should climb following a remark on Instagram by Kyrie Irving renewing the call to replace the Jerry West logo.
"Gotta happen, idc (I don't care) what anyone says," Irving wrote. "Black Kings built the league."
Kyrie Irving's idea misses the mark
Kobe Bryant was a friend and mentor for Kyrie Irving, so it's understandable why he might be thinking with his heart and not his head. Regardless, Irving is off the mark on multiple counts.
The introduction of race as a rationale is both ill-advised and inaccurate. The league was integrated by the arrival of Earl Lloyd in 1950 and grew on the backs of a multi-racial crew of stars, demonstrated by the diversity of the players selected in 1996 for the 50 greatest players in NBA history.
If Irving meant to refer to the players who rebuilt the league rather than who built it, then Magic Johnson and Larry Bird figure prominently. Not long afterward, Michael Jordan came along. With all due respect to Kobe Bryant, Jordan took the NBA to levels that Bryant could not match.
CBS Sports found a 2015 Huffington Post interview in which Jerry West advocated for a logo do-over featuring Jordan.
"He's been the greatest player I've ever seen," West said. "And I'm probably a harsh judge of talent in the sense that I admire players that are really good defensive players and really good offensive players. … (H)e made his teams win."
Given that he currently holds the role of "the logo," West's words should carry more weight than what Irving has to say.
Like Sportscasting on Facebook. Follow us on Twitter @sportscasting19.