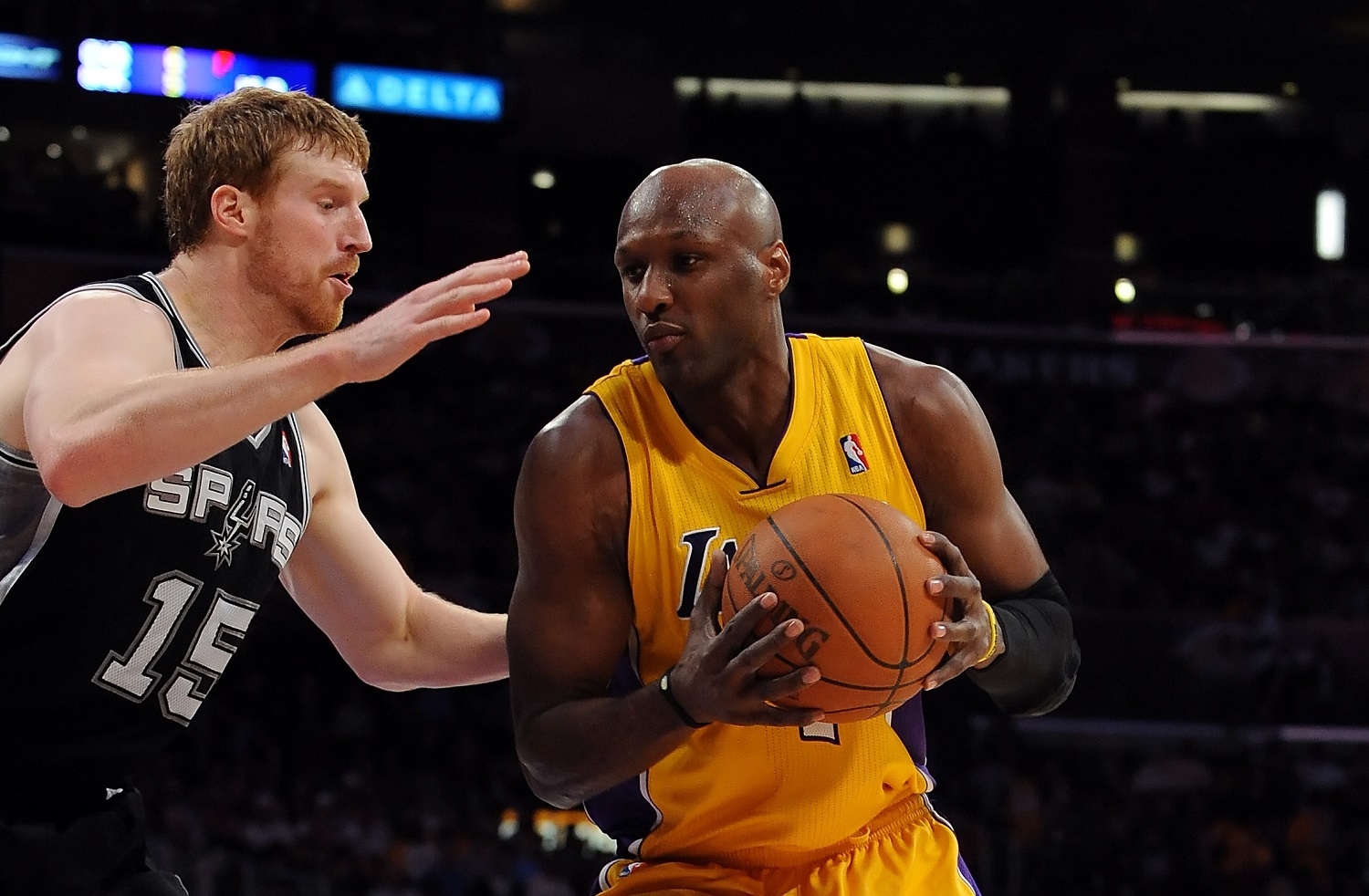 Lamar Odom Wanted to Warn an NBA Owner: 'Don't Ever Do That to a Black Man Again'
Lamar Odom was disgruntled during his entire time playing for the Dallas Mavericks as they attempted to defend their NBA championship.
One would be hard-pressed to find players unhappy to be part of the Dallas Mavericks. But numbers don't lie when it comes to confirming how badly Lamar Odom wanted to return to the Los Angeles Lakers during the 2011-12 NBA season.
Odom even butted heads with Mark Cuban, quite possibly the most player-friendly owner in the league. He went so far as to suggest physical harm was inevitable if Cuban made the same mistake twice.
Lamar Odom put up solid numbers for a dozen years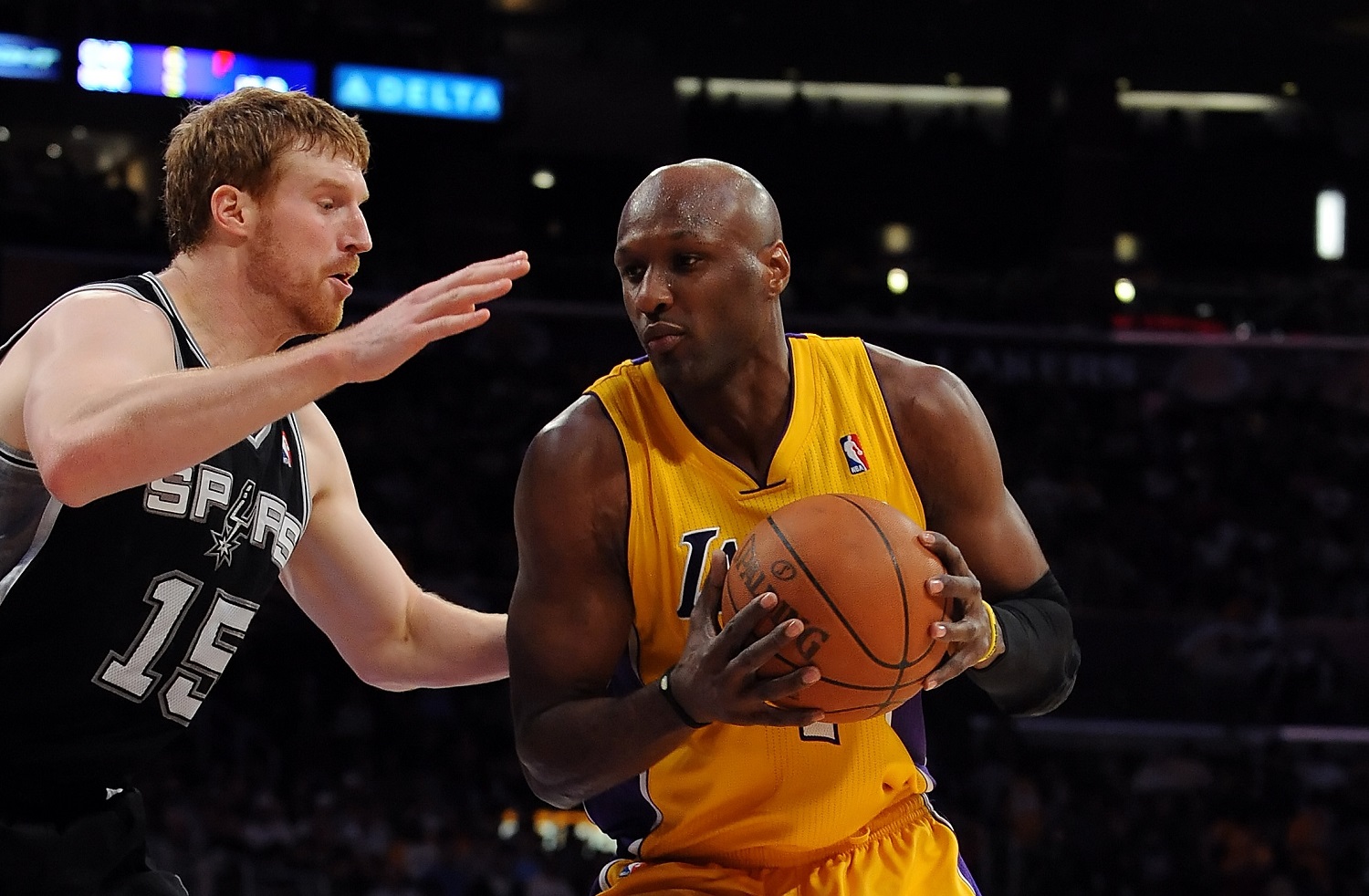 In between injuries and suspensions for violations of the league's drug policy, Lamar Odom delivered for every team he played for in his first 12 seasons after the Los Angeles Clippers made him the fourth pick of the 1999 NBA draft.
Odom left the Clippers as a free agent after four seasons, played a year for the Miami Heat, and spent seven full seasons with the Los Angeles Lakers. He was a reliable 14.6 points, 8.9 rebounds, and 4.0 assists throughout, and Odom helped the Lakers to the 2009 and '10 NBA championships.
Individually, Odom made the NBA All-Rookie team in 2000 and was selected the top sixth man in his final season with the Lakers while married to Khloé Kardashian and appearing occasionally on reality television shows she starred in.
The trade to the Dallas Mavericks changed everything
Life was good for Lamar Odom in his seventh season with the Los Angeles Lakers. Although the two-time defending NBA champions were ousted in the Western Conference semifinals, Odom averaged 14.4 points and 8.7 rebounds as a part-time starter. That made him an easy pick as the NBA Sixth Man Award winner.
However, on Dec. 11, 2011, the Lakers traded Odom and a second-round draft pick to the Dallas Mavericks for a first-round pick in 2014. The Mavericks were coming off the first NBA title in franchise history, which would have seemingly been a solid career move for the 6-foot-10 forward.
Instead, Odom treated it as a prison sentence, which was reflected in his statistics. He played just 50 games in his one season with the Mavs, averaging 6.6 points and 4.2 rebounds in 20.5 minutes a night. His 35.2% field-goal accuracy was by far the worst of his career, and Dallas coach Rick Carlisle benched Odom for the final nine games of the regular season and the first-round playoff elimination at the hands of the Oklahoma City Thunder.
Odom didn't get his wish – a return to the Lakers – but he played the following season with the Los Angeles Clippers, where his numbers continued to decline.
Lamar Odom: 'Don't ever do that to a Black man again'
Lamar Odom's tenure with the Dallas Mavericks came to an end at halftime of a loss to the Memphis Grizzlies on April 7, 2012. Odom and Mavs owner Mark Cuban had a heated confrontation, according to ESPN, and the team benched him for the remainder of the season.
Around that time, Odom and Cuban were involved in a confrontation with a relatively innocuous physical component, but one that could have turned serious had Odom acted on what he was thinking at the time.
In an interview with Vlad TV, Odom told the story of when Cuban put his foot on Odom at one point as he tried to motivate the player.
"(The) only way that could have possibly worked is if he was like my father, or uncle … where I was f—ing up that bad where he kicked me," he said, as transcribed by Larry Brown Sports. "It wasn't a karate kick, just a little nudge to my shin. But he did it with his foot."
Even Odom acknowledges he was all but useless to the Mavericks at the time.
"I was performing way under where I should have been. So I could excuse (Cuban) for that,'" Odom said.
Given a do-over, Odom says he would have warned Cuban about putting his foot on him.
"Don't ever do that to a black man again. Because he might f—k you up," Odom said.
All stats courtesy of Basketball Reference.