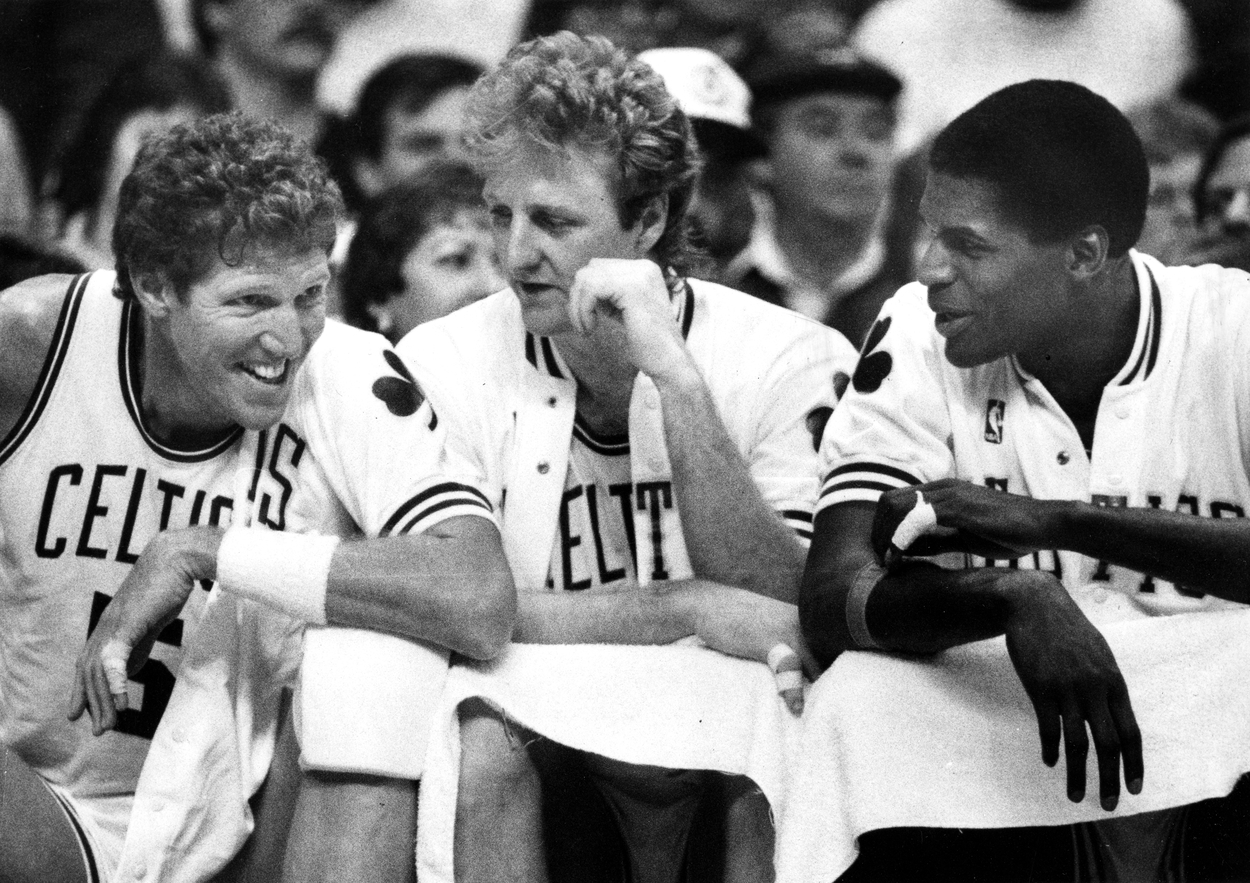 Larry Bird Named Bill Walton as His Basketball Role Model Before Becoming His Demanding Teammate
What started as admiration quickly turned into a demanding partnership between Boston Celtics greats Larry Bird and Bill Walton.
Larry Bird shared the floor with many phenomenal players over his 13-year career with the Boston Celtics. Kevin McHale and Robert Parish are two of the bigger players who come to mind, as both share a spot with Bird in the Basketball Hall of Fame. Though from a name and skill standpoint, it's hard to find a more-decorated teammate than Bill Walton.
Even though he was plagued by multiple foot injuries that cost him hundreds of games, Big Red is still viewed as one of the NBA's most talented centers to ever take the court. In 1985, he traded in his Clipper Blue for Celtic Green, joining Bird on a team that was fresh off of an NBA Finals loss to the hated Los Angeles Lakers.
But long before Walton came to Boston, Bird had an affinity for the UCLA great, as he once revealed in an interview during his playing career.
Larry Bird picked Bill Walton as the player he most looked up to
Bird entered the NBA in 1979 as the highest-paid rookie in sports history. By that time, Walton was a five-year vet and two-time All-Star. He was also a champion, leading the Portland Trail Blazers to an NBA Finals victory in 1977.
During a sit-down interview, Bird was asked to name the player he most looked up to. The three-time MVP then revealed how Walton's play inspired him from an early age (h/t: AllBasketballTV).
"I've probably seen Bill Walton play more than anybody. I remember him shooting 21-for-22 one game and just the way he went about it. … Just the way he played the game, you can tell he's very fundamentally sound and I really enjoyed watching him play basketball."

Larry Bird
While Walton was an NBA star early in his career, he's more remembered for his dominance at the collegiate level. The 6-foot-11 center from La Mesa, CA won two AP Player of the Year awards and two National Championships for John Wooden's Bruins.
Walton eventually became teammates with the superstar Bird
While Walton began his career at a high level, his peak was short-lived. Injuries either cut his seasons significantly or altogether. By 1984, he was no longer an everyday starter.
In Sep. 1985, the Clippers traded the veteran to the Celtics in exchange for Cedric Maxwell and a first-round pick. But since Boston already had McHale and Parish, Walton became the league's most famous sixth man.
It wouldn't be a surprise if Bird, who looked up to Walton, was a little starstruck by his new teammate. But Larry Legend treated Big Red like everyone else, even giving the future Hall of Famer a bit of his patented trash talk during a late-game moment in their first official game together.
"I throw it to Larry, two more free throws," Walton said in 2013 at Indiana State, Bird's alma mater. "Next time, Larry's guarded. I throw it to [Dennis Johnson]. DJ goes up there and knocks down two free throws. Next time, Larry's guarded, DJ's guarded, so I throw it to Danny Ainge, who's the best free-throw shooter on the team."
"As Danny's walking up there to shoot the free throws, Larry walks up to me and says, 'Hey Walton, I know this is your first game here, but if you want to stay on this team, you throw the ball to me every time.'"
Regardless of how Bird felt about Walton, the big man was now expected to take orders from Larry Legend like everyone else.
Larry Bird and Bill Walton shared a short but successful partnership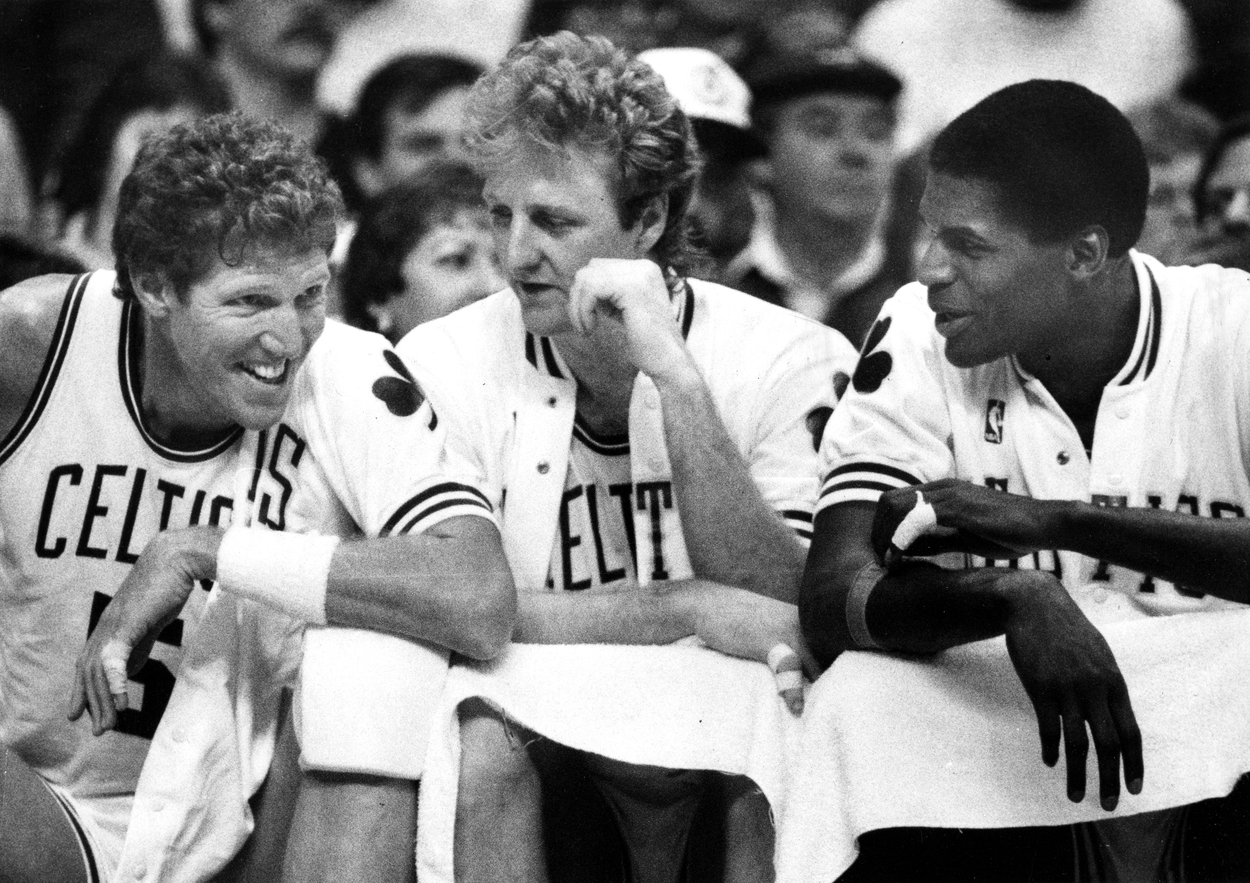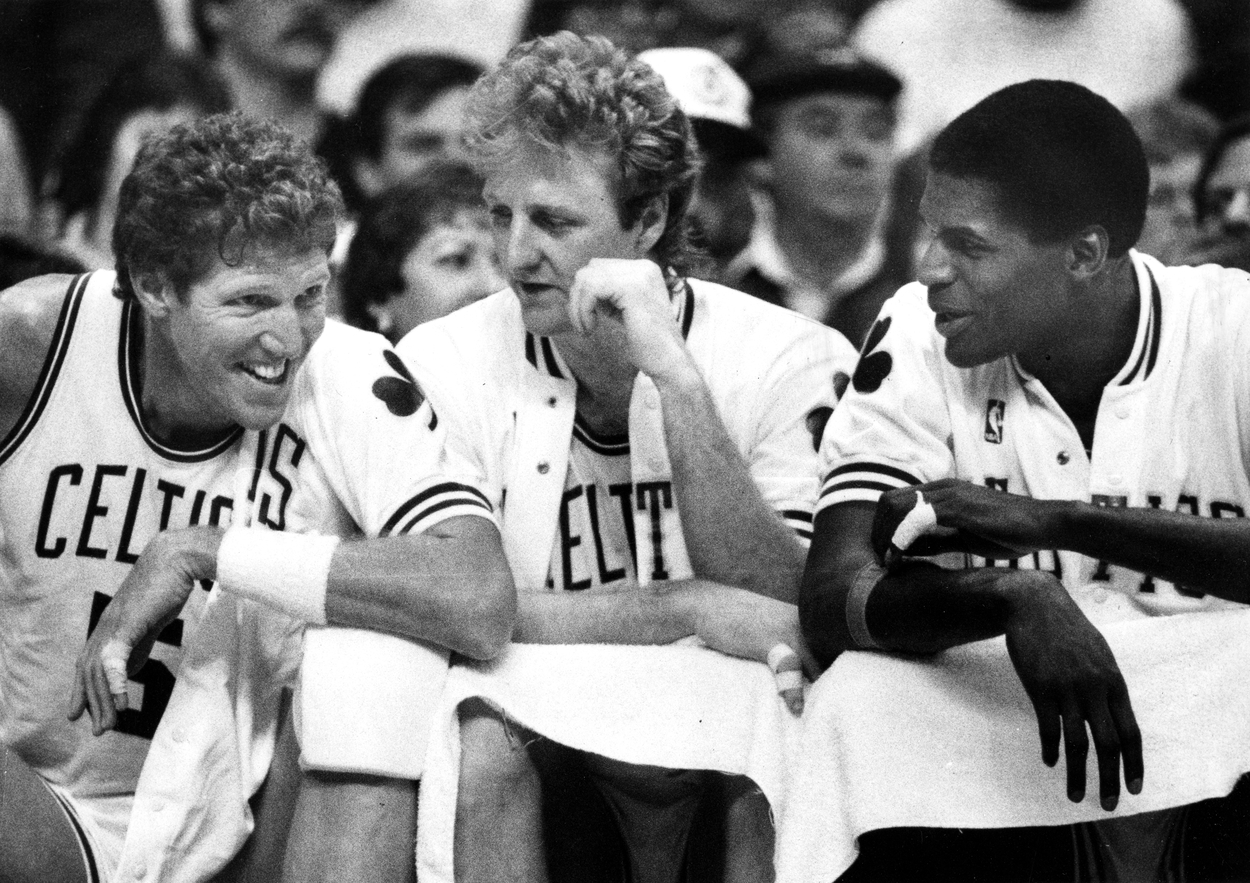 To Walton's credit, it didn't take him very long to adjust to his new role. The 6-11 center averaged 7.6 points, 6.8 rebounds, and 1.3 blocks in only 19.3 minutes per game in 1985-86. More impressively, he played in 80 of 82 regular-season contests and won the NBA's Sixth Man of the Year award.
After the '86 season, which ended in a third and final title for Bird's Celtics, Walton's career ended in a hurry. Unfortunately, the 34-year-old was limited to a mere 10 games in 1986-87 as Boston began to show its age. He attempted one final comeback in 1990 but was unable to stay healthy, retiring for good.
Bird also had a career cut short due to health. His back prevented him from playing more than 13 seasons, while a heel injury limited his 1988-89 season to just six games. Still, he retired as a 10-time All-NBA selection, three-time champion, and one of the greatest players in NBA history.
The parallels between Bird and Walton are there, so it was great to see them team up for at least a little bit. It's just a shame we weren't able to see the two of them at full strength.
All statistics courtesy of Basketball Reference.