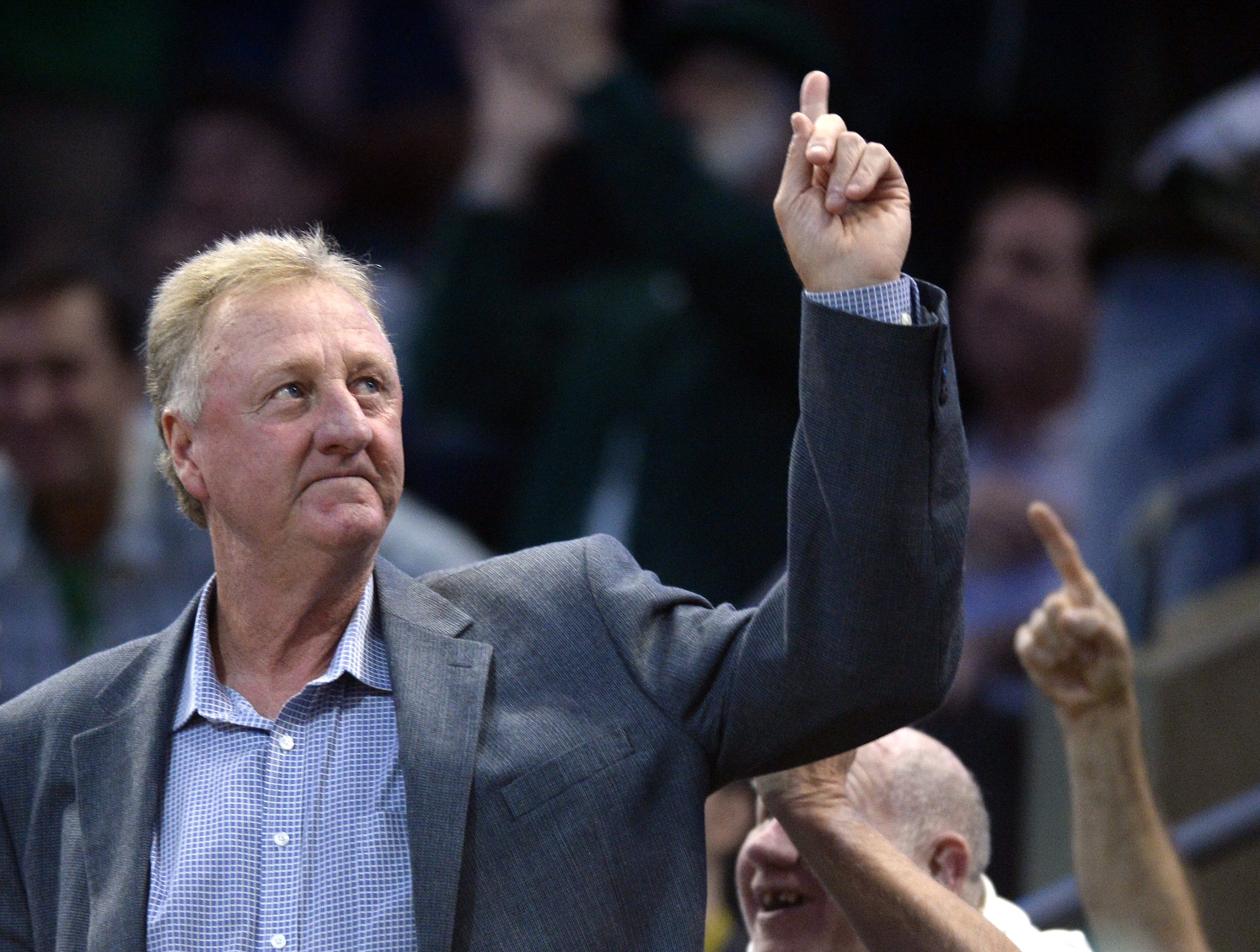 Larry Bird Quickly Proved Himself Wrong After His Initial Assessment of the NBA
Boston Celtics legend Larry Bird wasn't so sure of himself before playing his first game in the NBA.
Larry Bird had a confidence on the basketball court that bordered on cockiness. Famous for his "who's coming in second" line when he took part in the NBA's 3-point contest, Bird talked trash with the best of them. It wasn't always like that for the Boston Celtics legend, who came into the NBA with a whole different outlook.
Larry Bird was one of the most confident players ever in the NBA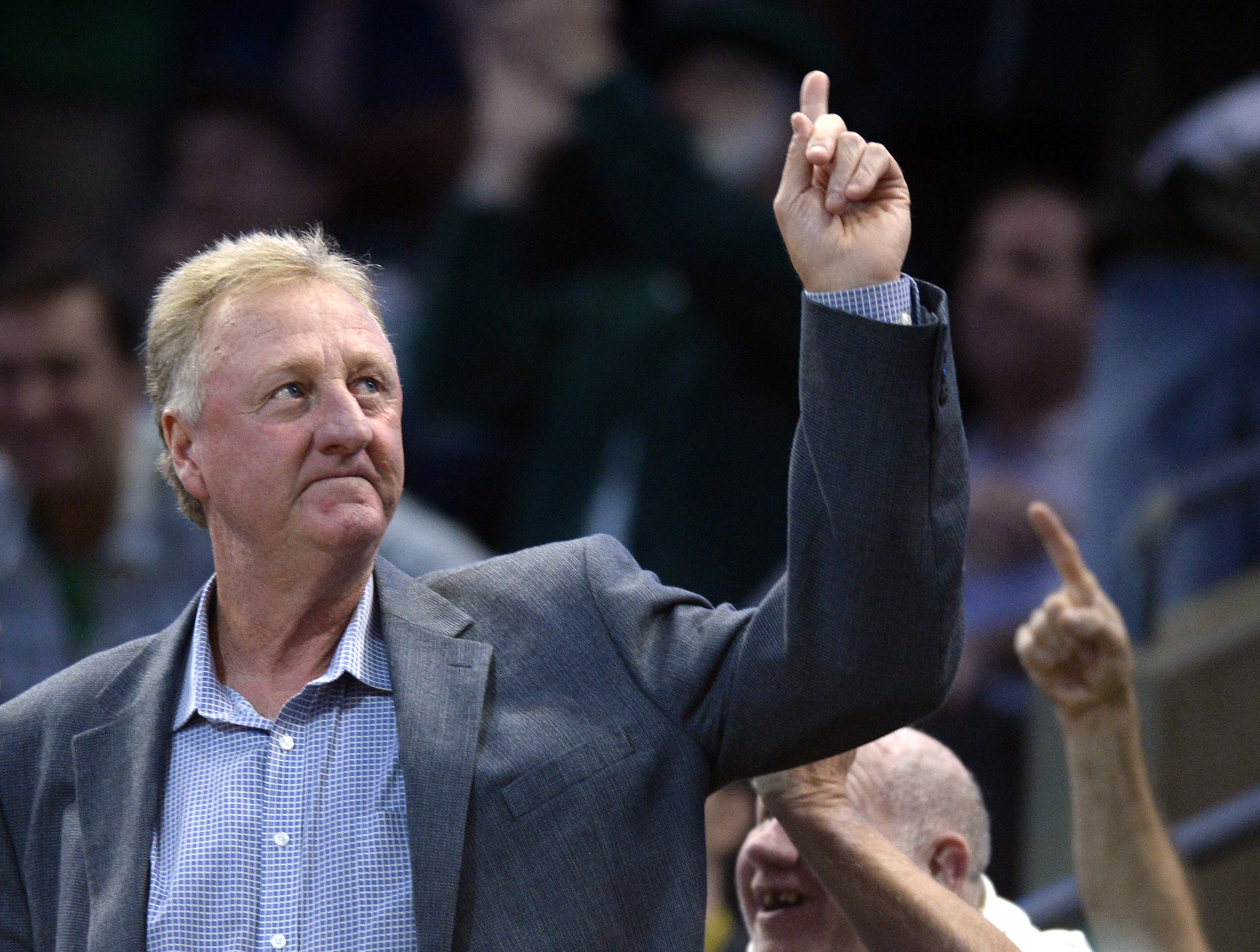 Bird played 13 seasons in the NBA and was an All-Star in 12 of them. The only time he wasn't selected was when he played six games during the 1988-89 regular season after undergoing surgery on both heels. Bird dominated, made everyone else around him better, and had all the confidence in the world.
Just ask former Cleveland Cavaliers guard Craig Ehlo.
"There was one game in Cleveland where he was having a pretty rough first half and in the old days in Cleveland you would walk off the court the same way at halftime," Ehlo recalled in a YouTube video by Nick Smith NBA.
"I kinda puffed up to (Bird) and walked beside him and was like yeah, you're 1 for 10. I was like that's defense. He just kinda looked at me and said there's two halves. He came back and hit about 10 in a row on me and the last one was left-handed, and he asked me if my mother was watching because he wanted to embarrass me."
Bird is famous for telling opposing players exactly what he was going to do to them. Then he'd do it.
That confidence helped him win three straight MVPs and three NBA championships. He wasn't that confident as a rookie in the league.
Larry Bird proved himself wrong after a few games in the NBA
Bird had some doubts when he entered the NBA in 1979. Why wouldn't he? He played collegiately at little-known Indiana State and wasn't sure if the competition he faced would be tough enough.
It didn't take him long to adapt to life in the NBA. In his first season, Bird was named Rookie of the Year after averaging 21.3 points and 10.4 rebounds. He played in all 82 regular-season games and guided the team to a 61-21 record. Boston had won 29 games the previous year.
While he more than held his own, it was a far cry from his expectations before he joined the NBA in the fall of 1979.
"I know I'm not the type of guy who can dominate the league," he was quoted as saying, per United Press International.
He certainly proved himself wrong.
If what he did in his rookie season wasn't considered dominating, he certainly dominated the rest of his career.
Bird became one of the greatest ever to play in the NBA
Bird fooled himself with the way he played early in his career. As his career went on, his expectations changed. Sure, he was the highest-paid rookie in 1979, but by the mid-1980s, fans were expecting him to dominate.
"A game will be in the second quarter and the fans are yelling, 'Hey, come on Larry, take the game over,'" he said in 1985, per UPI. "'Get these guys out of here,' as if I have the power to say, 'OK, Chicago. Quit playing now, it's my time to take over.'
"I'm supposed to take over at the end of a game, take the crucial shots, make the big plays. If we're down by three points with 16 seconds left, there is no question, unless someone else is wide open, that I'm going to take the shot."
That confidence helped him win three straight MVPs from 1984-1986. It also led to his three titles in '81, '84, and '86.
It also helped him become arguably the greatest player in Celtics history.