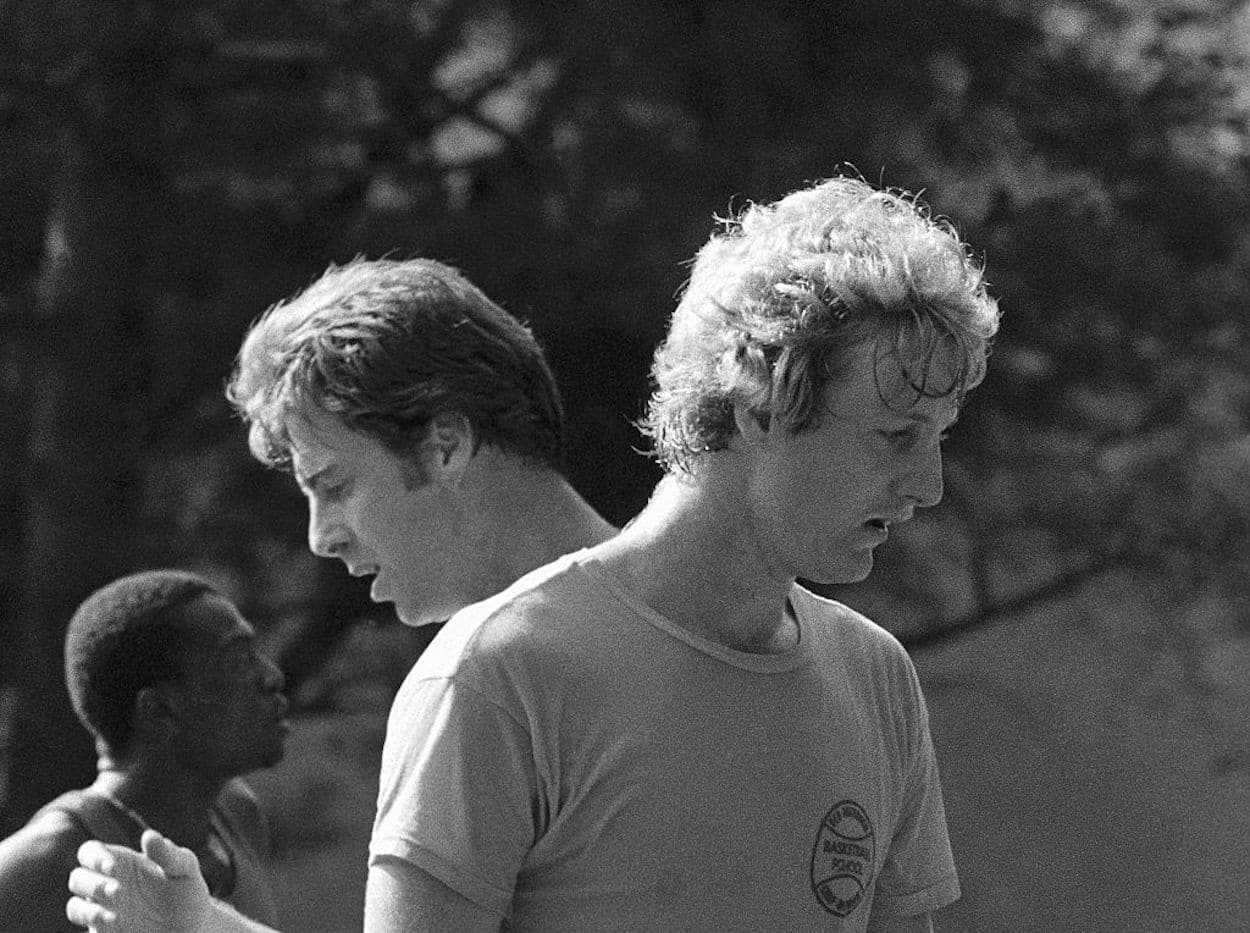 Larry Bird Wasn't as Slow As you Might Think, According to Dave Cowens
While the perception of Larry Bird is that he was lacking a bit of athleticism, Dave Cowens spoke positively of the famous forward's foot speed.
In the catalog of NBA history, Larry Bird is remembered in rather glowing terms. The Boston Celtics star was a capable scorer, a knock-down shooter, and a lethal trash-talker. That all combined to help the forward win three NBA titles, three NBA MVP crowns, and two NBA Finals MVP nods. He's rightfully considered one of the greatest men ever to hit the hardwood.
With all of that being said, though, Bird isn't remembered as an incredible athlete. Despite his NBA prowess, he wasn't known to out-run, out-jump, or out-muscle the competition. That's where Dave Cowens comes in.
The big man was finishing up his Celtics career when Larry Legend arrived in Beantown and came away with the opposite impression. In Cowens' mind, Bird was the whole package.
Think Larry Bird was slow? Dave Cowens disagrees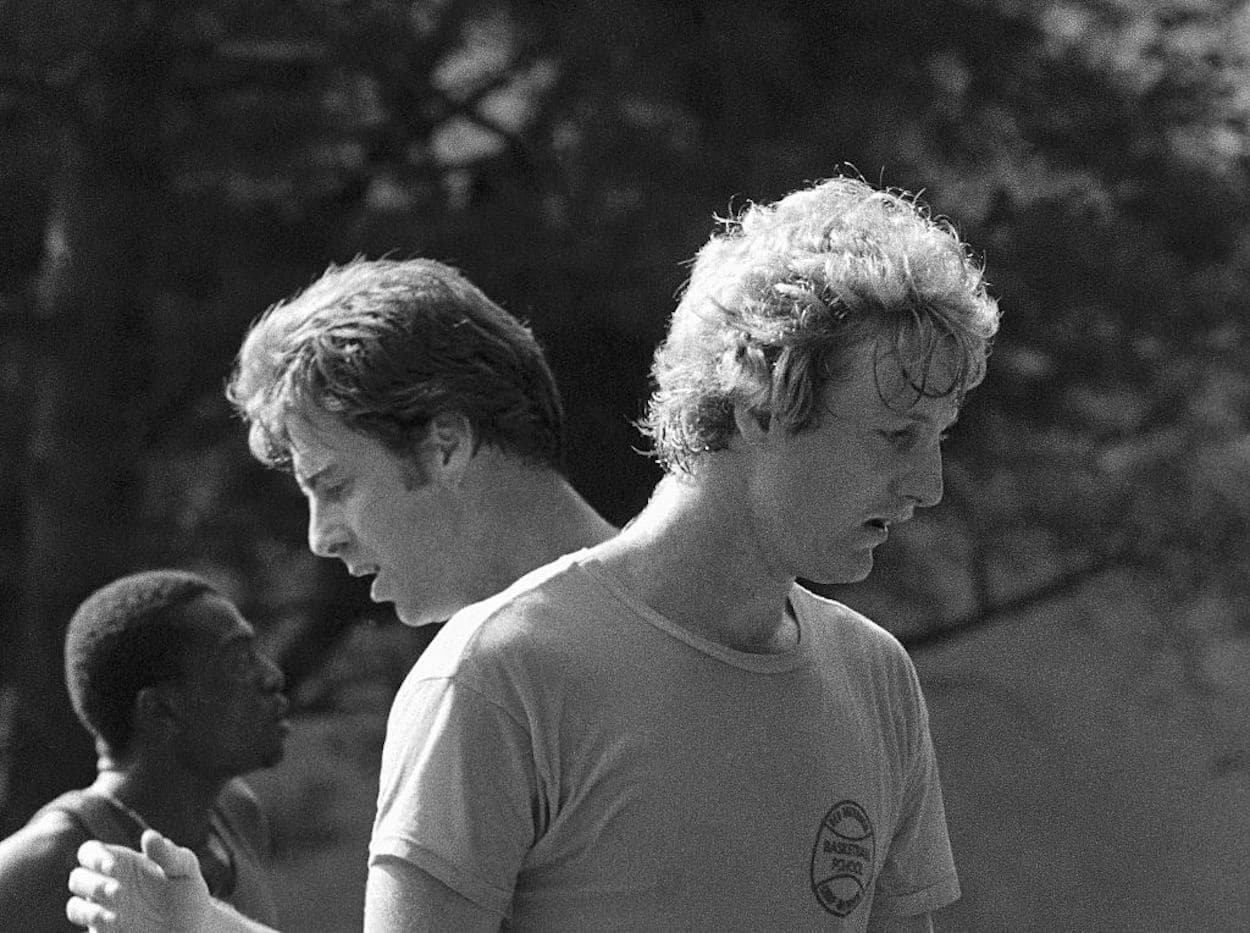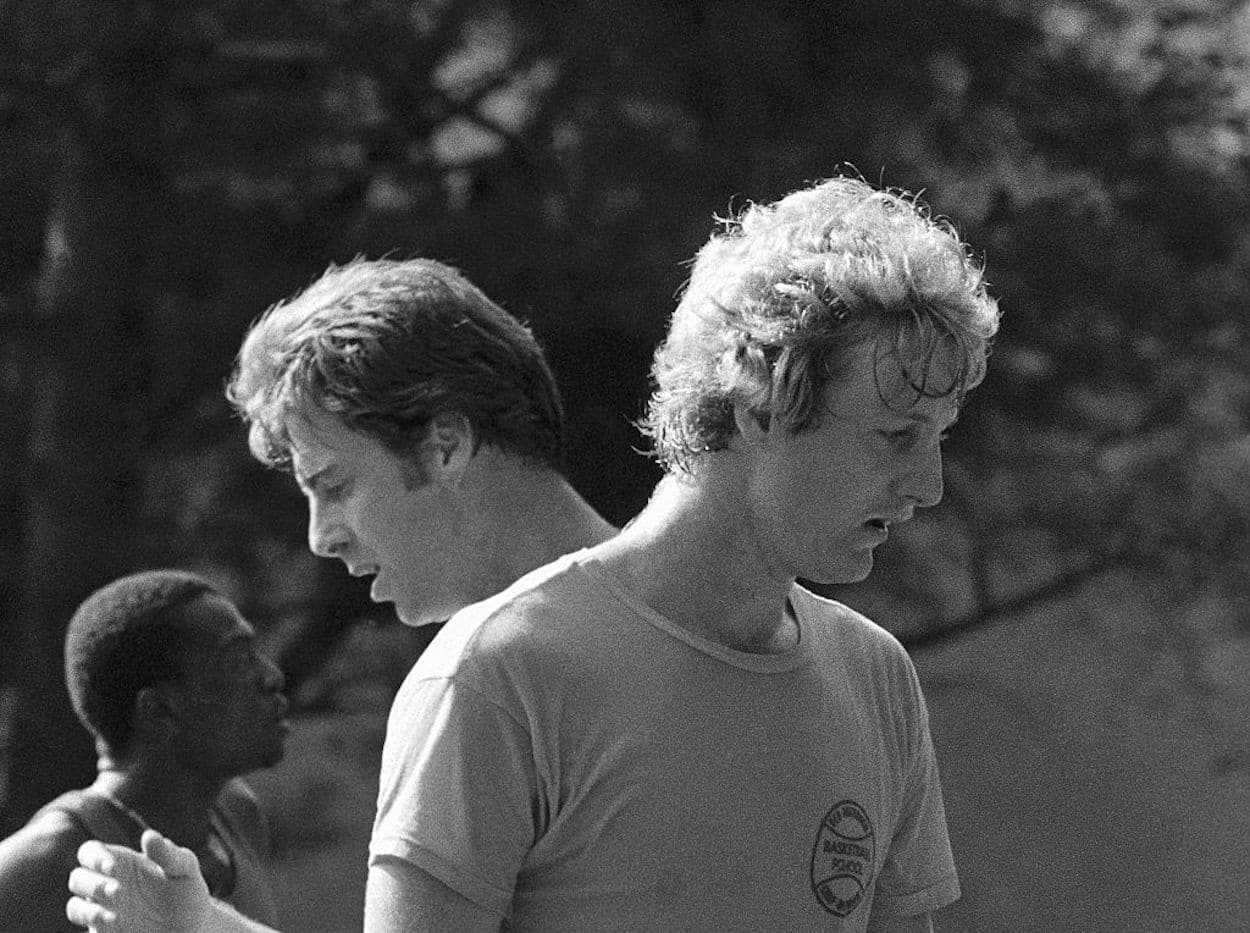 Over time, certain perceptions simply become accepted as reality. We can consider Larry Bird and his lack of athleticism as one of those.
During his time on the hardwood, Larry Legend wasn't much of a dunker; he could finish at the rim, but he wasn't exactly soaring through the air like Dr. J. When you combine that visual evidence with some high-profile quotes — Michael Jordan, for example, said that Bird couldn't jump and was not quick — it's easy to assume that the famous forward was unathletic, at least by basketball standards.
Dave Cowens, however, disagrees, as he told Dan Shaughnessy the 2021 book, Wish It Lasted Forever: Life With the Larry Bird Celtics.
"You could tell the first day," the center recalled. "People always say he wasn't fast, but Bird was quick. He had a great first step and could get by people. And he could handle the ball with that first step. He had a quick mind and a quick release. There wasn't anything that he did not do well. He was a really tough cover for the other team."
And while Bird and Cowens only spent a single season together — it was the big man's last and Larry Legend's rookie campaign — the Indiana State Sycamore certainly did enough to make an impression. He averaged 21.3 points, 10.4 rebounds, and 4.5 assists per outing, earning Rookie of the Year honors and giving the Celtics a major boost.
Bird also had some positive memories of his earliest Celtics practices
In complete transparency, we don't know if Cowens ever told his teammate what he thought of his early performances. We do know, however, that Larry Bird felt rather good after his first week with the Celtics.
"I thought that the third day of [Celtics] training camp," the legendary forward told Marc J. Spears of what was then called The Undefeated. "When we started, and I got drafted, we went to a place called Marshfield [Massachusetts], and that's where we held our camp. If you can believe this, the first practice was outdoors. And at night, we would go to the gymnasium and play. But a lot of the veterans would come down there, and I'd played against them. So, in my mind, I was thinking, 'Well, they are out of shape and not ready to go. And I'm having some success.' But once we got into training camp and we got going four or five days, I thought, I know they just won 48 or 49 games last year, but I know I'm better than these guys."
And, of course, Bird lived up to that hype. As mentioned above, he posted a strong rookie season and only continued to shine after that.
As the cliche says, you don't get a second chance to make a first impression. Larry Bird, as you might expect from his combination of talent and confidence, didn't need one.