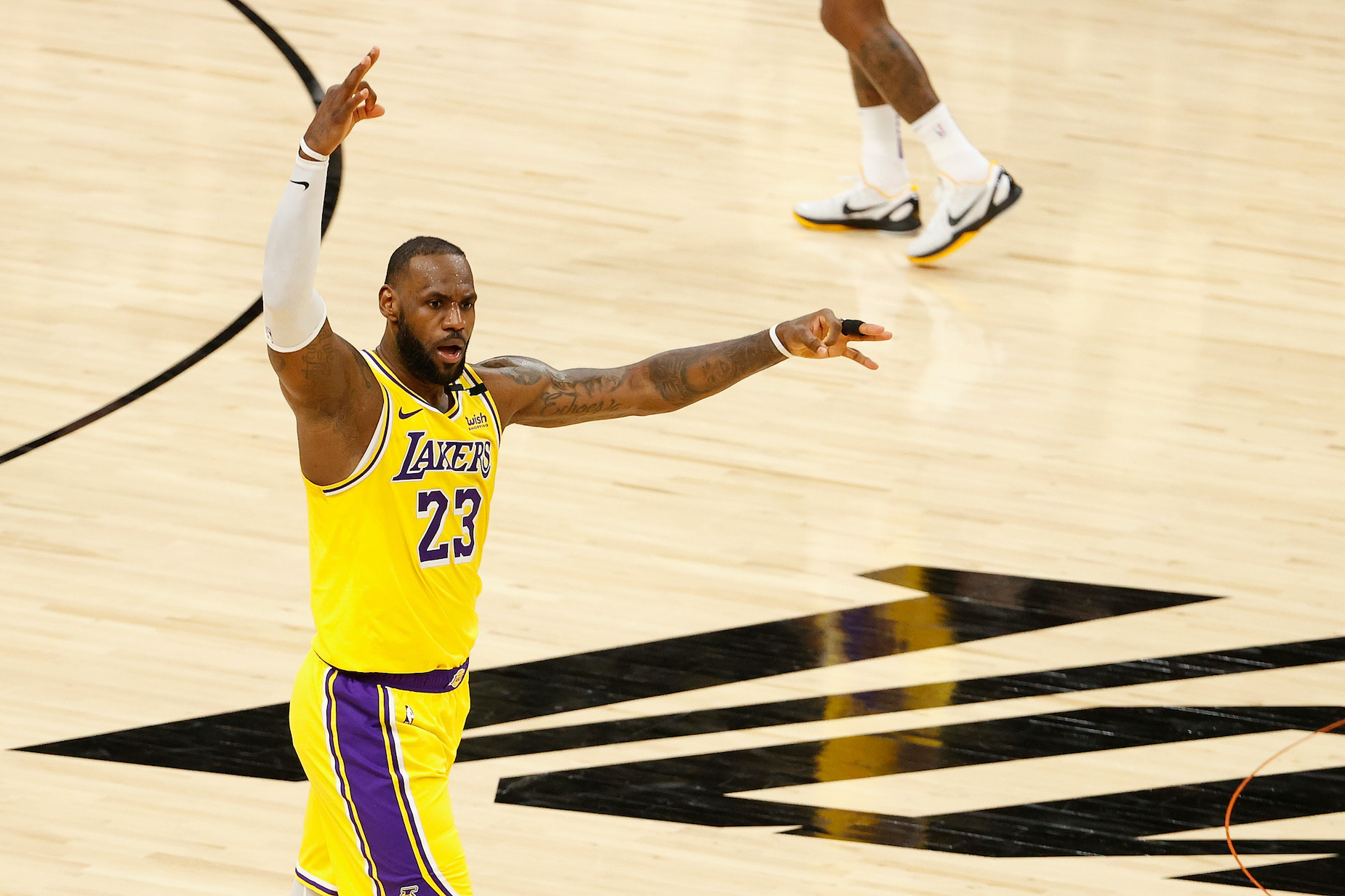 LeBron James Can Secure His Place in NBA Playoff History With a Single Block
While LeBron James already has an impressive NBA resume, he can add another accomplishment to his CV with a single postseason block.
Whether you love him or hate him, it's pretty tough to argue with LeBron James' overall career. With a single postseason block, though, the LA Lakers' star can make his postseason resume look quite a bit more impressive.
Although one block might not seem impressive in isolation, it will become pretty significant when looking at King James' total body of work. That act will put King James in top-10 playoff performers across all five of the NBA's major statistical categories.
Despite some recent struggles, LeBron James is still going strong at age 36
As the cliche says, time waits for no man. King James, however, has done a pretty good job of holding off Father Time thus far.
While it may seem like yesterday when LeBron burst onto the national scene as a teenager, the phenom forward entered the NBA in 2003. That means the 2020-21 campaign was his 18th season in the Association; over that time, he's played more than 1,300 games.
That's a great deal of mileage on anyone's tires, let alone a star who's expected to turn in a game-winning performance every night, but James hasn't really slowed down. This past campaign was one of his worst ever due to a nagging ankle injury. With that being said, though, LeBron still averaged 25.0 points, 7.8 assists, and 7.7 rebounds per outing. For most players, that's a career high-point, not a slow season.
In the grand scheme of things, though, James will probably be assessed on the Lakers' postseason performance. While things haven't gotten off to the greatest start, the forward can still make some individual history against the Suns.
LeBron James only needs a single block to make NBA playoff history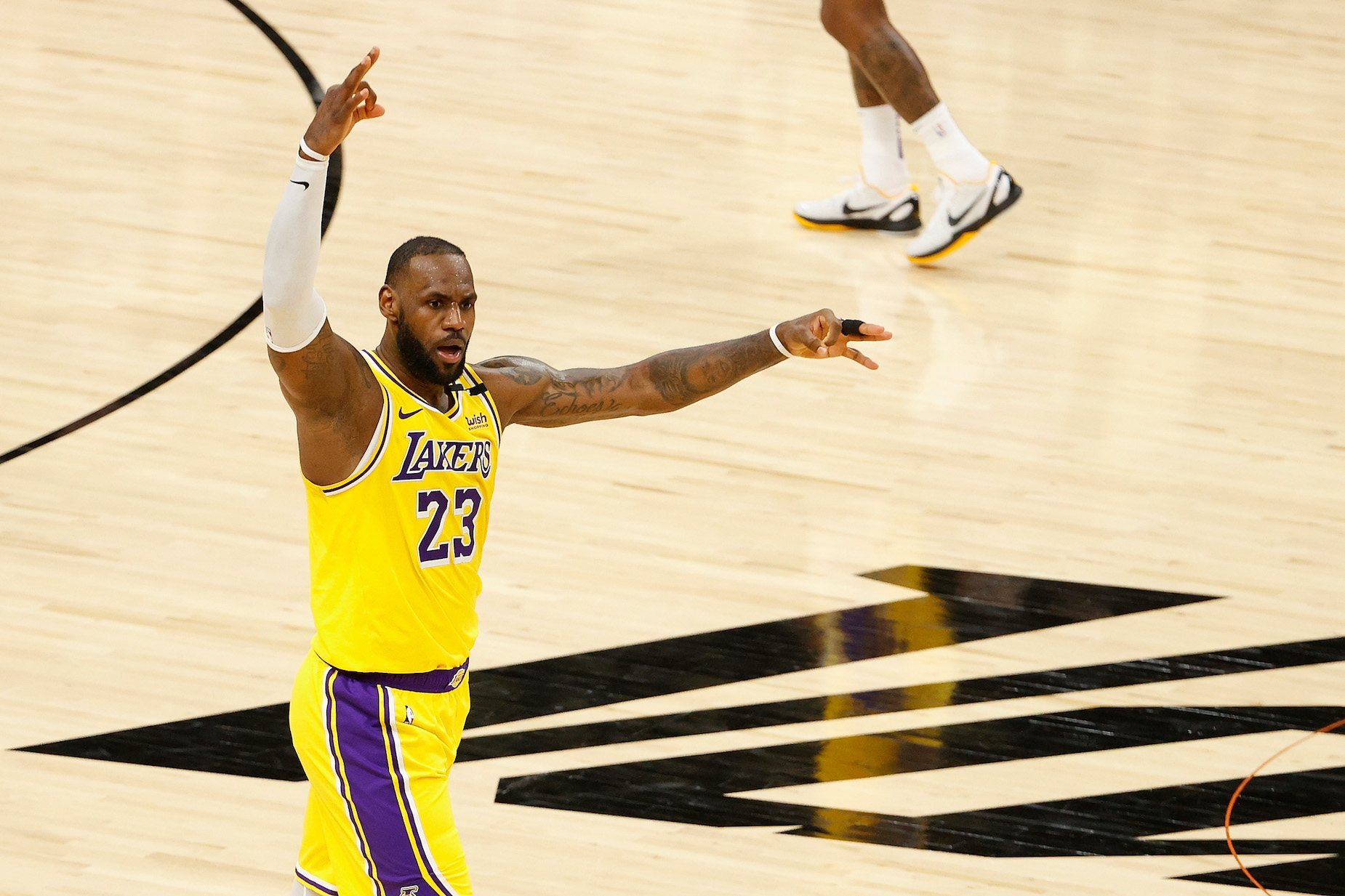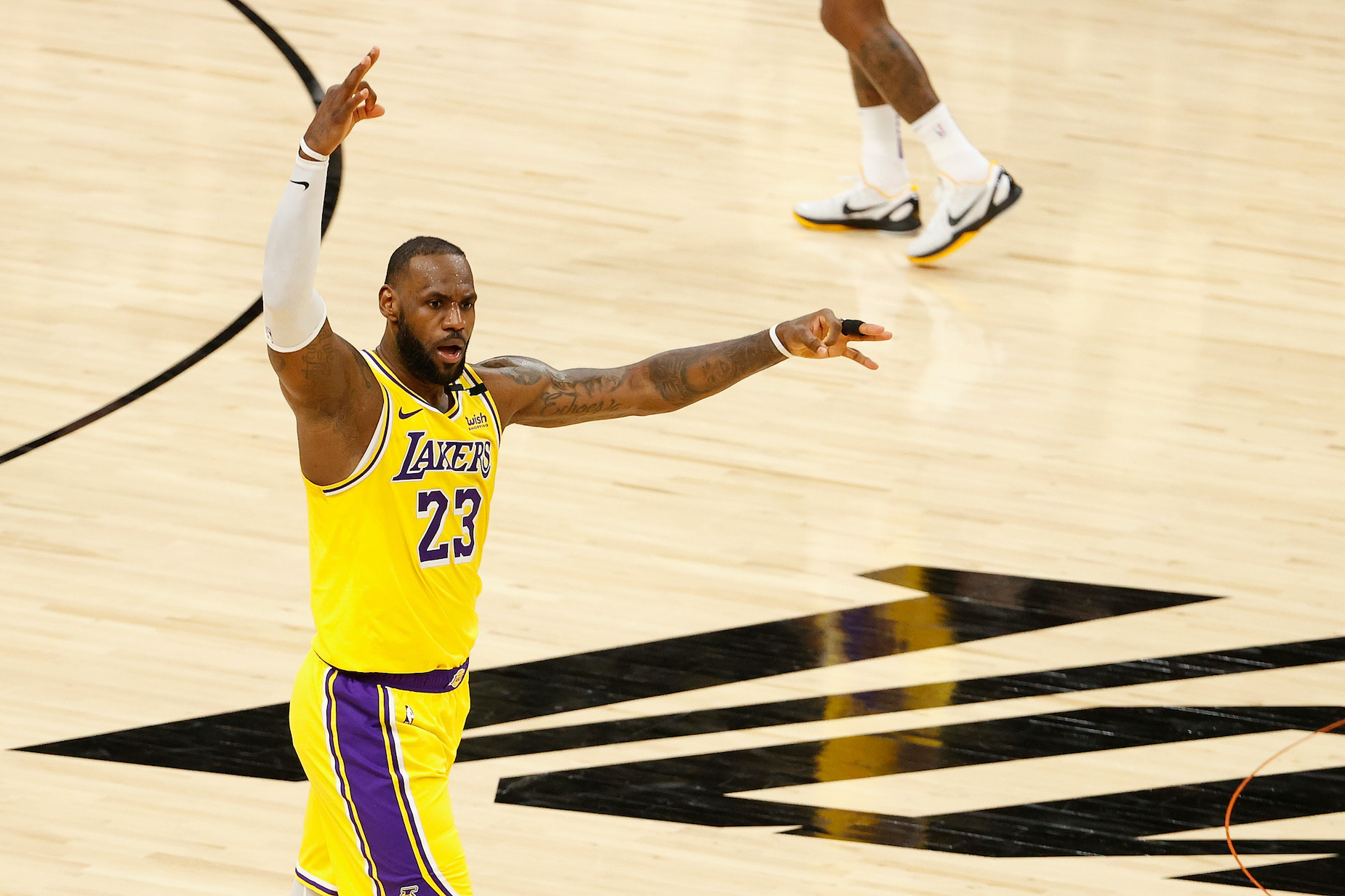 In the big picture, King James wants to dispatch the Phoenix Suns and make another run at the Larry O'Brien Trophy. While only time will tell if he can pull that off, the forward can still make NBA playoff history.
As noted by Reddit user thecarrot78, James is only a single block away from tying Dikembe Mutombo for 10th place in the NBA's all-time postseason blocks list. Once he crosses into the top-10 there, he'll have achieved the feat across all five major playoff stats (points, assists, blocks, rebounds, and steals.)
A look at Basketball-Reference confirms that reality. As of June 1, 2021, LeBron has 2,377 playoff rebounds, putting him in sixth place among NBA players. He's second on the assists list with 1,905, first on the steals list with 452, and first on the points list with 7,578. As for the aforementioned blocks, the forward is currently tied for 11th place with 250; Mutumbo occupies the 10th spot with 251.
Once James secures that one block and moves into 10th place, he'll be the only man in NBA history to be in the top-10 of all five categories.
While King James has some advantages, that's still an incredible feat
Before moving any further, it's important to note that James does have some notable advantages as he chases NBA postseason history.
First, as any veteran sports fan can tell you, sample sizes matter. LeBron and other modern players have the benefit of simply playing more postseason games. The Lakers star, for example, has hit the court for 264 playoff contests, which is the most for any one athlete; Kareem Abdul-Jabbar, for reference, hit the hardwood for 237 playoff games, and he's the leader among non-modern era players.
Additionally, the positionless nature of the modern game has also helped King James. Shining across all five major categories requires plenty of talent but also the freedom to do so. While someone like Wilt Chamberlain was a fantastic passer, he wasn't going to be playing as a de facto point guard like LeBron.
With all of that being said, though, moving into the top-10 in all five major playoff categories is still no mean feat. Even if you don't think that King James is basketball's GOAT, he's still someone to appreciate while we still have the chance.
Stats courtesy of Basketball-Reference