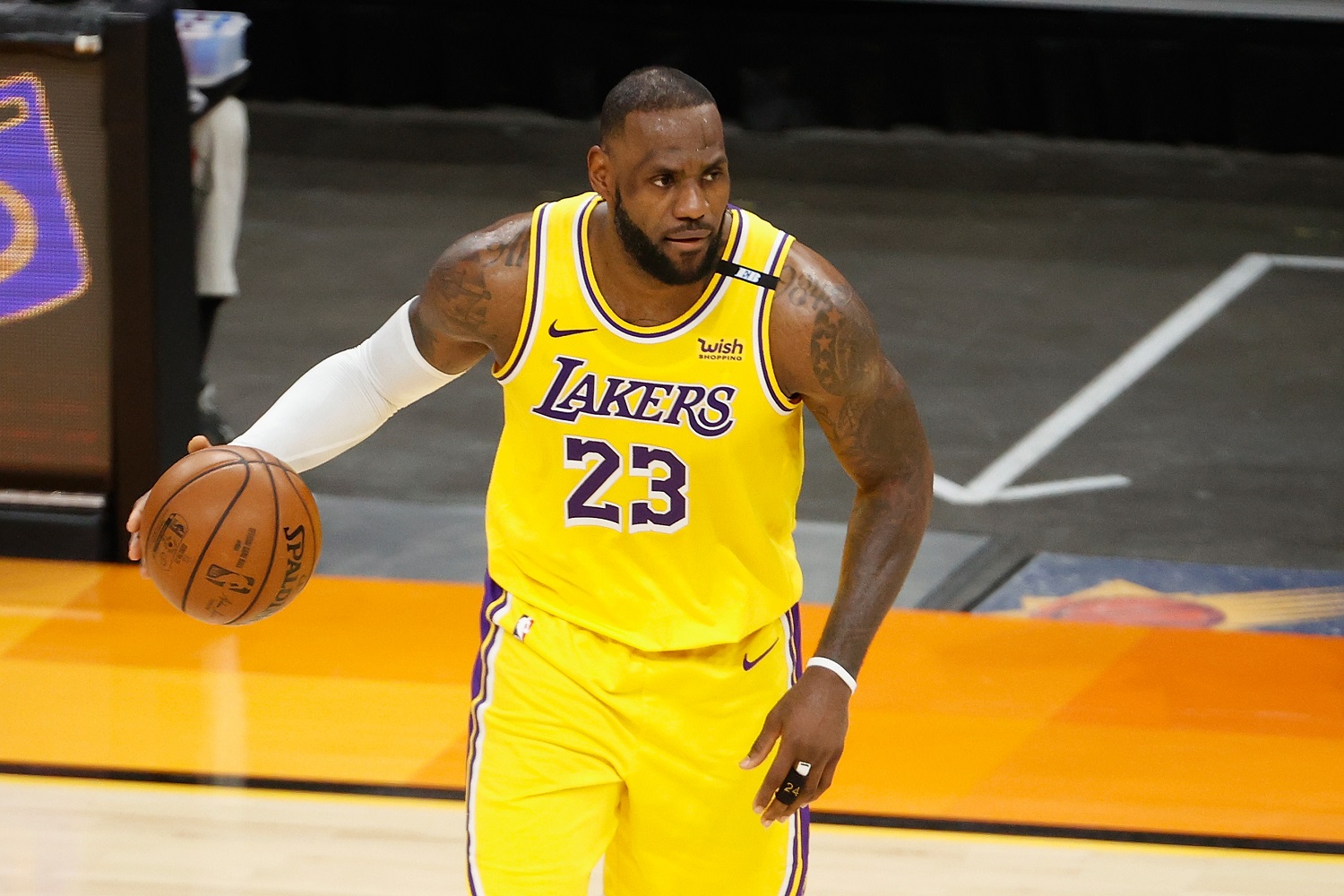 LeBron James Confesses He Has an Unusual Wish For His Children
LeBron James grew up surrounded by crime and poverty in Akron, Ohio. His children don't have to endure similar hardships, but James would still like them to go through some adversity to keep them grounded in reality.
No one can reasonably dispute that LeBron James was a great basketball player even before entering the NBA in 2003. He has won championships with the Miami Heat, Cleveland Cavaliers, and Los Angeles Lakers, and he will cruise into the Naismith Memorial Basketball Hall of Fame in his first year of eligibility.
A podcast that dropped this week shows a different side of James, one that reveals he has parenting instincts on a par with his basketball skills.
Bronny James' first car is a solid ride
Bronny James probably would have earned at least a little basketball notoriety on his own merit by now. At 16 years old, he has shown decent skills on the court as a blossoming college prospect at his private school outside Los Angeles.
However, the realistic take is that he has garnered at least 100 times the attention commensurate with his ability because he is LeBron James' son. That's not his fault. It's just the way things are in the era of 24-hour sports networks, the internet, and social media.
Being the son of the Lakers great comes with other perks, too. One of them is that his first set of wheels as a new teen driver doesn't come with 65,000 miles on the odometer and signs of rust in the door jambs.
According to Archysport.com, King James' son will be driving a customized Dodge Charger for his daily commute to school at Sierra Canyon.
LeBron James' choice of cars for Bronny is a message
LeBron James is so rich after two decades of NBA salaries, endorsement deals, and investments that he's roughly a monocle and black cat away from being a villain in a James Bond movie.
That being said, the choice of a Dodge Charger as the first car for son Bronny sends a message that it isn't all about money. It's a ride with some style to it, but it doesn't qualify as ostentatious and probably won't be the most talked about car in the student lot at school.
In short, LeBron James and wife Savannah, his high school sweetheart, checked all the boxes when it comes to sensible decision-making that they'll presumably also apply to their other children, Bryce and Zhuri.
James confesses he has an unexpected wish for his children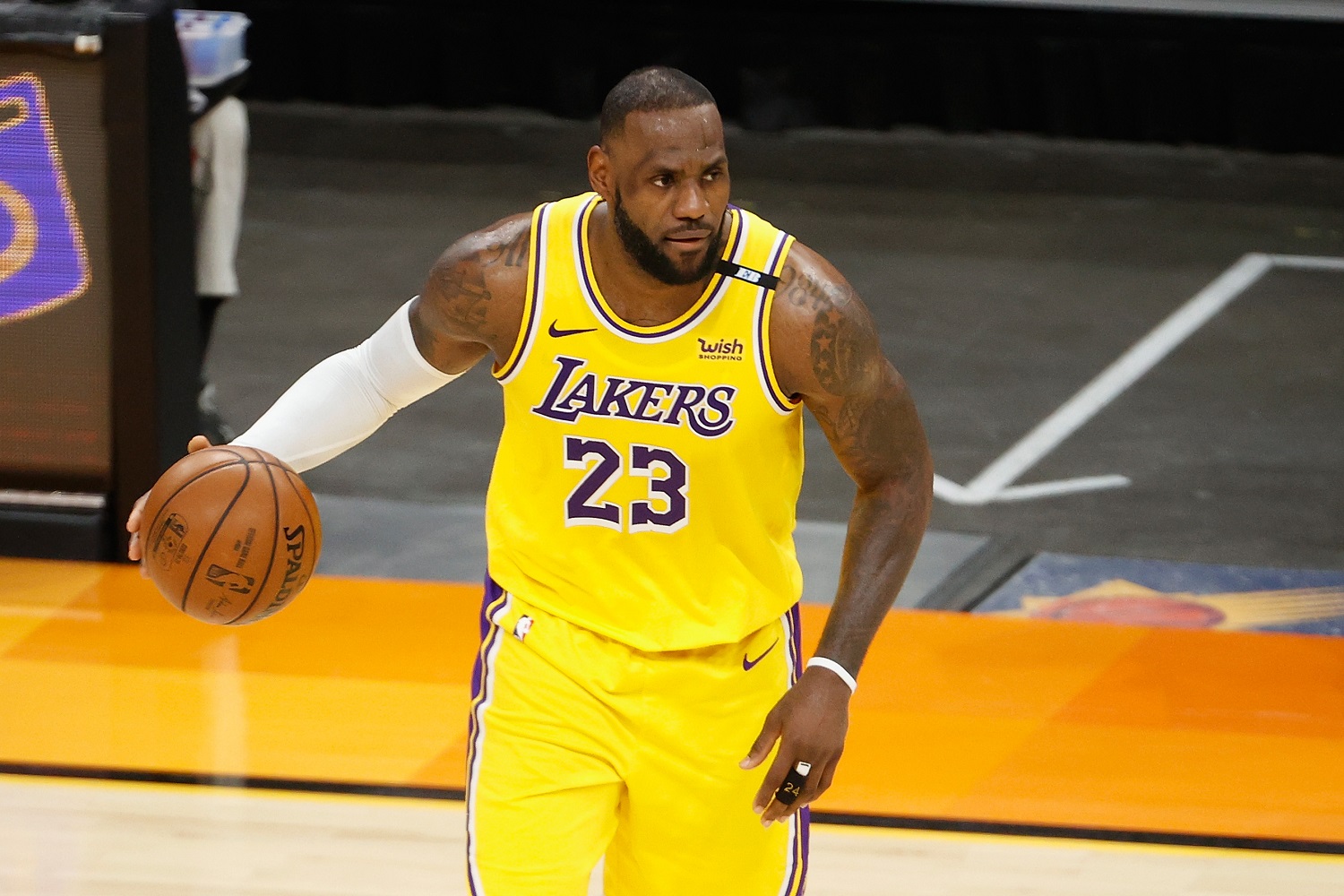 LeBron James' net worth, estimated at $480 million a year ago, certainly changes the dynamics of parenting; trying to teach the kids the value of a dollar when you have roughly half a billion of them is a losing battle unless mom and dad take the task seriously.
And that's where James appears to score every bit as impressively as he does with a ball in his hands on the court. Appearing on the Smartless podcast hosted by Jason Bateman, Sean Hayes, and Will Arnett, James spoke about his own upbringing – "I grew up in Akron, Ohio, in the inner city, the hood, the projects – and the comfortable life his children enjoy.
"There's absolutely nothing I can do to give them the same moment, or aspirations, or drive that I had," he said, according to BroBible.com.
But that doesn't mean he isn't trying to keep them grounded.
"The one thing I can do is instill the morals and what we do in this house, and this is how you need to represent yourself when you leave the house. … You give them the blueprint. I hope they have some adversity. They need some hardships. … The best teacher in life is experience."

LeBron James
James is a magnet for criticism in several aspects of his life, particularly his outspokenness on social and racial issues. However, there's no arguing that he's on the right track when he acknowledges the value of some adversity in life.
Bronny may not make it to the NBA, but dad's approach might just help him make it through life just fine.
Like Sportscasting on Facebook. Follow us on Twitter @sportscasting19.