LeBron James Could Be Hurting the Lakers and Risking His Own Legacy With His Indecision
While LeBron James is entitled to take his time and decide on his future, his patience could leave the La Lakers in the lurch.
Although the 2021-22 NBA season hasn't officially ended yet, the Los Angeles Lakers have started working toward a (hopefully) brighter future. The club hired a new head coach in Darvin Ham, and he's since praised Russell Westbrook. As of now, it seems like the guard will remain in Hollywood, with the club will try to make things work for one final season. In theory, he'll support a healthy LeBron James and Anthony Davis, helping the Lakers get back to their best.
While we know King James will be in Hollywood for the 2022-23 season, that's where the guarantees end. The superstar has refused to commit his future to the Lakers and, while that's completely understandable, it also leaves the franchise in a tough spot.
LeBron James has one year left on his Lakers contract and is yet to clarify his future
When you have a star like LeBron James on your team, you never want to let him hit free agency. At this point in the process, though, it seems like the Lakers could be caught between a rock and a hard place.
At the end of the 2022-23 NBA season, James will become an unrestricted free agent. As much as the Lakers' brass would like to tie him down to a new deal, LeBron has kept things close to his chest.
As Los Angeles suffered through a brutal campaign, rumors began swirling that King James would leave Hollywood. Why would he, the logic went, waste the final years of his career playing with a floundering squad. He didn't help matters by discussing his desire to play with Bronny – what happens if the Lakers aren't in a position to draft him? – and publicly musing about joining Steph Curry.
Even when the season ended, LeBron still remained rather non-committal. As recorded by LeBron Wire, he did say he wanted to win more championships in Hollywood but didn't seem too excited about discussing a potential new contract.
"The conversation hasn't been talked about and technically because the Collective Bargaining Agreement cannot be discussed until later on in the year," he explained. "I know it's out there, but we can't even, myself and Rich [Paul] can't even talk with Rob [Pelinka] or the front office at all because of the Collective Bargaining Agreement. When we get to that point, we'll see."
King James' actions are at that iffy intersection of reasonable and selfish, and that could be a bad mix for all parties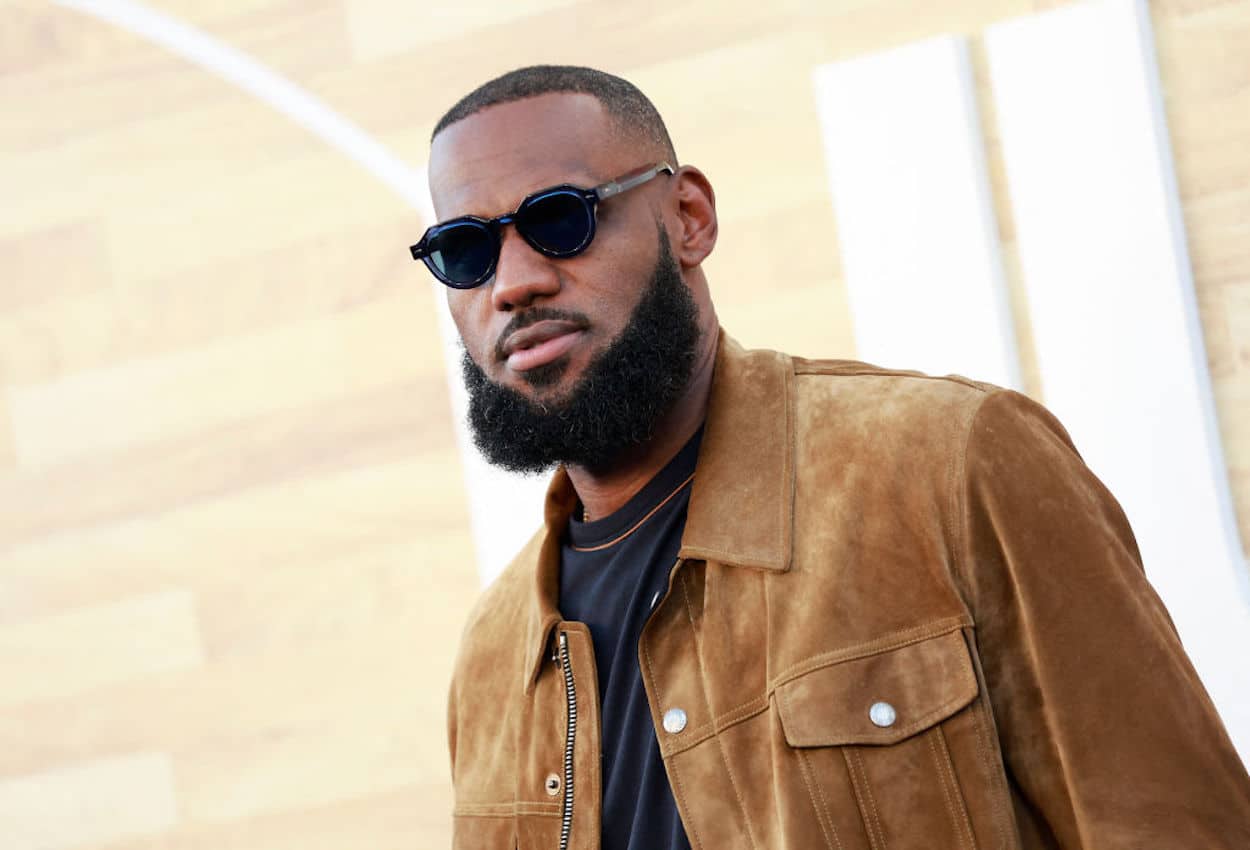 As you might expect, that uncertainty around James' future has been an issue for the Lakers. It apparently complicated things during the regular season and has continued cast a shadow over the summer.
"The Lakers were paralyzed at the trade deadline without clarity from James, and they remain so. The star forward is eligible for an extension on August 4, but most of the team's moves will need to happen in June and July," Eric Pincus wrote for
Bleacher Report
. "The Lakers are stuck without a commitment from James, whose contract expires after the 2022-23 season. Competing executives and agents do not expect the team to get clarity from James ahead of the draft and free agency."
It's easy to see how that's a less-than-ideal situation for the franchise. Should James stay, the Lakers would theoretically be more willing to make 'win-now' moves, like taking on a less-than-ideal contract or moving draft picks. If you know you'll have a living NBA legend on the team for the next four years, you can take some risks. If you're going to have to rebuild after the 2022-23 campaign, though, asset management becomes much more important. No matter which way they go now, it appears they'll be flying relatively blind.
That's why judging James' decision is so tricky. Players have every right to see out their contract and hit free agency; that's especially true of someone who has 'done their time' in the league, building up plenty of seniority. With that being said, though, LeBron is playing with public relations fire by declining to make a commitment and keeping LA in limbo.
At various points in his career, James has been criticized for acting as 'LeGM' and making himself bigger than a player. Even if the star is well within his rights in waiting to decide his future, the reality of the situation raises similar specters. It will certainly feel a bit selfish if he prevents the Lakers from making some necessary moves. Imagine what the reaction would be if he keeps the club "paralyzed" on tenterhooks, only to leave as a free agent and chase a championship in Golden State. Skip Bayless would have a field day, ripping him as the most selfish man around; there'd be some hyperbole involved, but James wouldn't be completely blameless.
And, on the subject of legacies and reputations, it's tough to see any scenario where James comes out smelling like roses. Eventually committing to the Lakers wouldn't be bad, but would it be a positive if he makes an early decision and allows the club to make improvements ASAP? No one is served by suffering through an ugly 2022-23 campaign, only to then sign an extension.
At the risk of flashing back to the past, this is something that LeBron theoretically learned after 'The Decision.' While plenty of fans will be unhappy after a star leaves town, most can understand the business realities of sports. Appearing to make it all about your greatness, however, creates a different sentiment. 
As Pincus noted, James can officially sign on the dotted line on August 4. He's entitled to wait on that deal, but failing to make a decision in a timely manner is quite the risk.
Like Sportscasting on Facebook. Follow us on Twitter @sportscasting19 and subscribe to our YouTube channel.
RELATED: Lakers Reports: LA Is Preparing to Make LeBron James Pay for His $47 Million Mistake