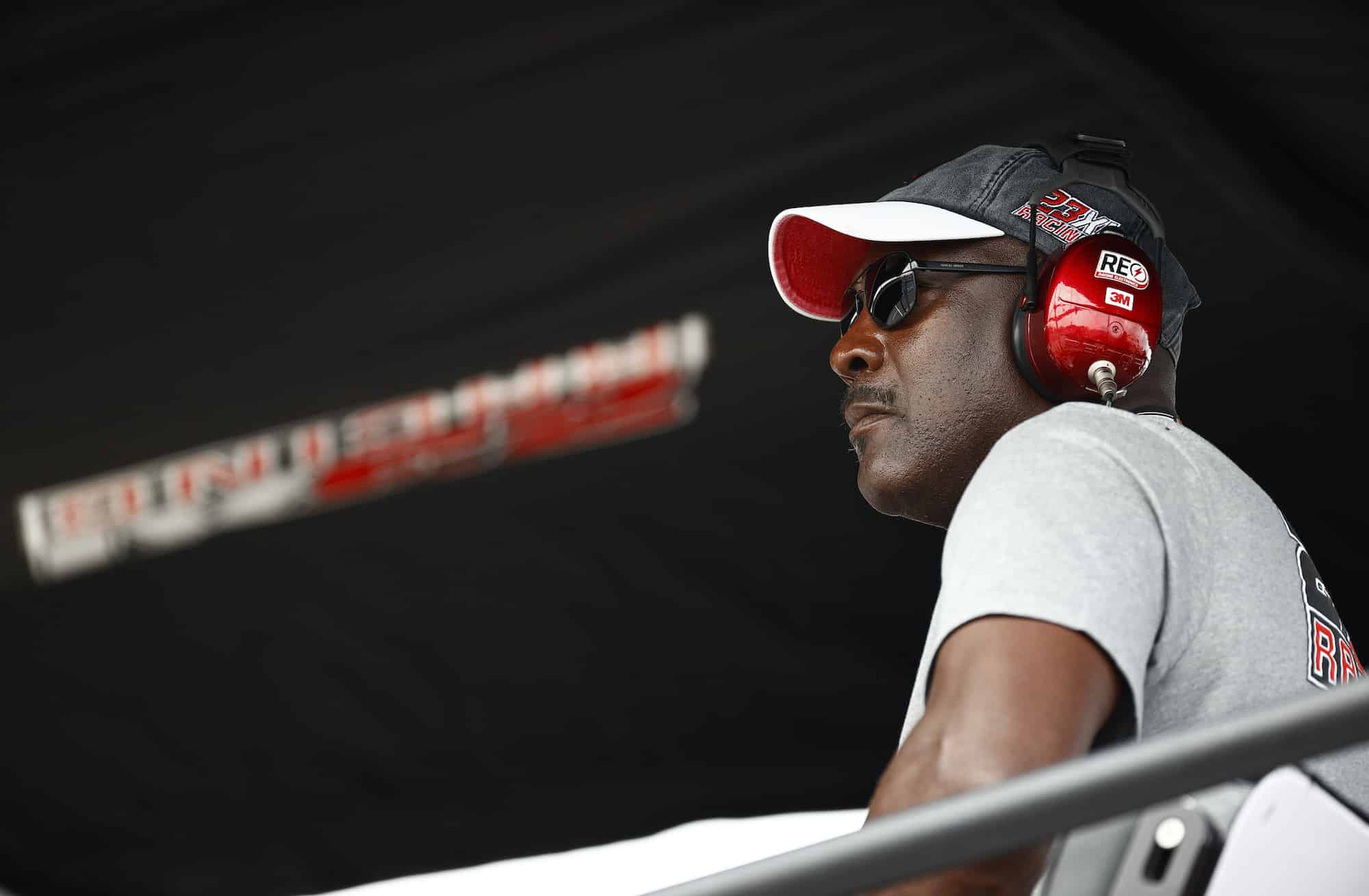 LeBron James Joining Michael Jordan in NASCAR by Partnering With a Team in Upcoming Cup Series Race 
Michael Jordan will have elite NBA company in NASCAR with superstar LeBron James partnering with one team in an upcoming Cup Series race.
Michael Jordan is a co-owner of 23XI Racing. He first started attending races as a young kid with his family. In between discovering NASCAR and owning a team in it, he became one of the all-time NBA greats — many consider him the GOAT — amassing an impressive six championships. He never played against LeBron James before he retired in 2003.
Some might not know that James is also connected to NASCAR through team ownership. He's a minority owner in Fenway Sports Group (FSG), a parent company of RFK Racing, which is co-owned by Fenway, Jack Roush, and Brad Keselowski. A large contingent of NBA fans suggests James is the GOAT. 
The pair will never be able to settle the debate on the basketball court. They will, however, get a chance to battle in a few weeks at Michigan when The LeBron James Family Foundation is the primary sponsor on a car.
Michael Jordan found success in first couple years as NASCAR Cup team owner
Michael Jordan and Denny Hamlin have been friends for years. That friendship was the spark for 23XI Racing. The team debuted in the 2021 Daytona 500 with Bubba Wallace behind the wheel. The driver made team history late in the season, winning the organization its first trophy at Talladega and becoming the first Black driver to win a race since Wendell Scott did it more than 50 years earlier.
This past offseason, the team added a second car and hired veteran driver Kurt Busch to fill the seat. The 43-year-old has had an up-and-down season in his first year with 23XI, but in typical fashion, he's managed to record a win back in May at Kansas.
The organization is already planning for the future and making big moves, announcing in the last few weeks that Tyler Reddick will be joining the team in 2024. There is no definitive plan on whether that means a third car is added or he replaces one of the current drivers.
LeBron James to have presence in NASCAR
Interestingly, a month after Jordan and 23XI made its Cup Series debut at Daytona, LeBron James also indirectly became part owner of a Cup Series team when he joined Fenway Sports Group. That partnership obviously led to the news this week that The LeBron James Family Foundation will be the primary sponsor on the No. 17 RFK Racing car of Chris Buescher a few weeks from now at Michigan.
"Creating generational change for kids and families. We're proud to highlight the @ljfamfoundation on the No. 17 of @Chris_Buescher in Michigan!" RFK Racing tweeted, which included a video of the wrapped car featuring dark green and yellow colors with a foundation logo on the hood. 
"So AMAZING!!!!" James replied. "Wow wow wow. For the love of my kids and families @LJFamFoundation @IPROMISESchool."
Could James become more involved in NASCAR like Jordan?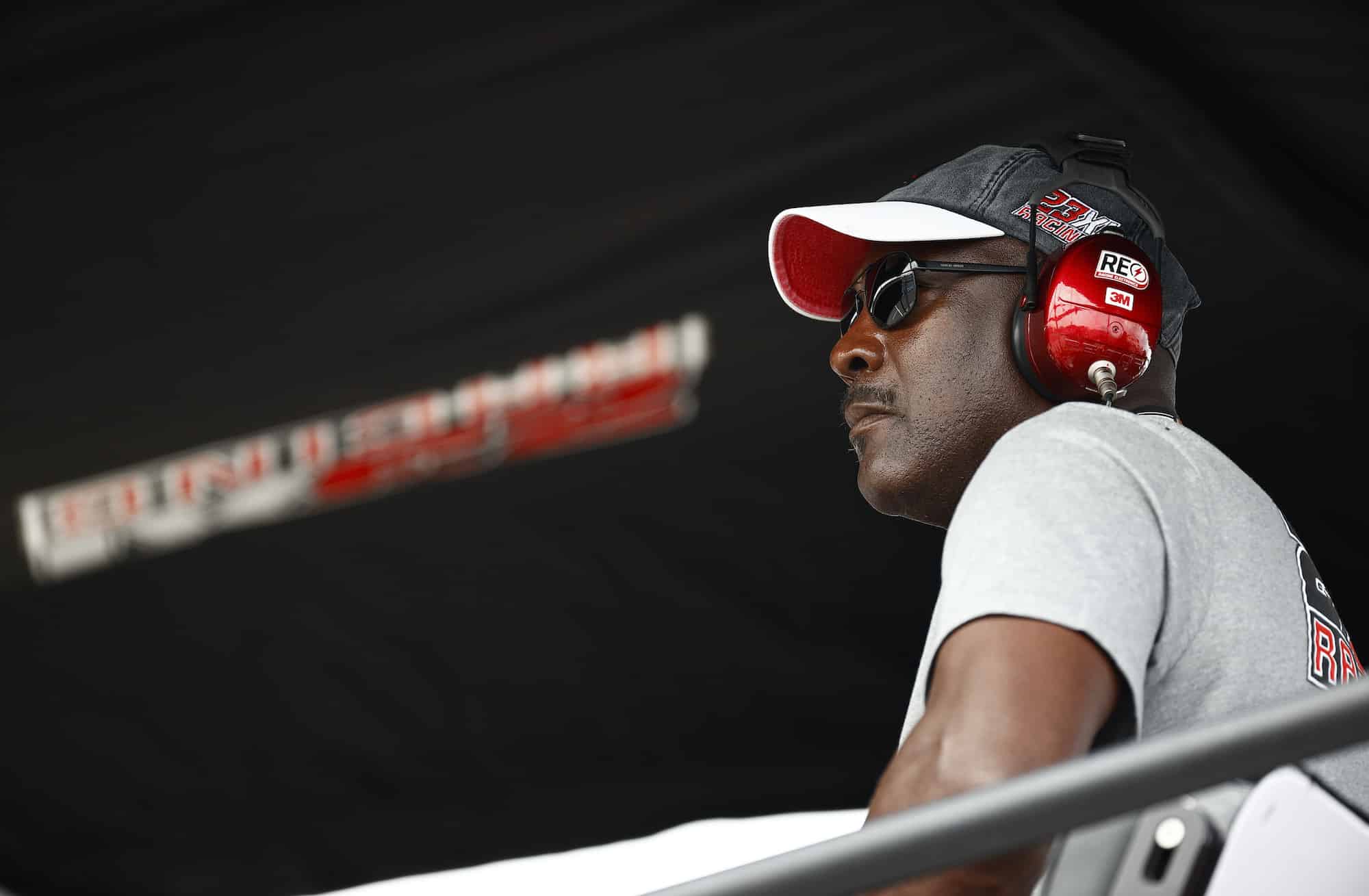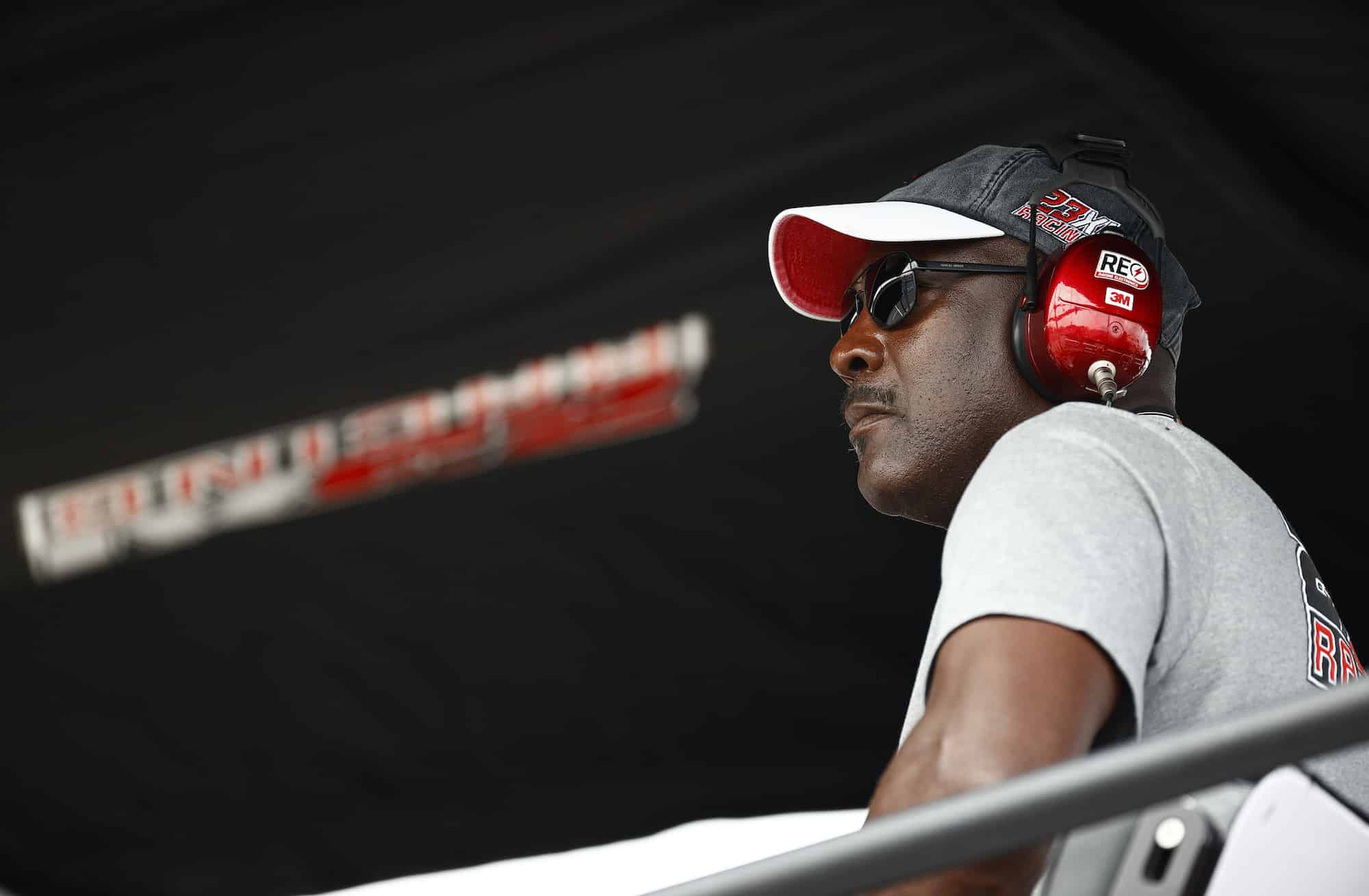 LeBron James having his name on Buescher's car by itself is a big deal. And who knows, it may be a one-and-done type of deal and James doesn't have any other NASCAR involvement outside of his ownership at FSG. Or, conversely, this could lead to James becoming more involved like Jordan, with an easy-to-access link through RFK.
NASCAR has preached for several years about its desire to be more inclusive. Jordan and Wallace teaming up was a step in that direction. Their success has been encouraging to others.
Maybe James becomes more involved with RFK when his playing days are over. And then he and Jordan can finally battle head-to-head through their race cars and answer the question of who is the greatest.
Like Sportscasting on Facebook. Follow us on Twitter @sportscasting19 and subscribe to our YouTube channel.