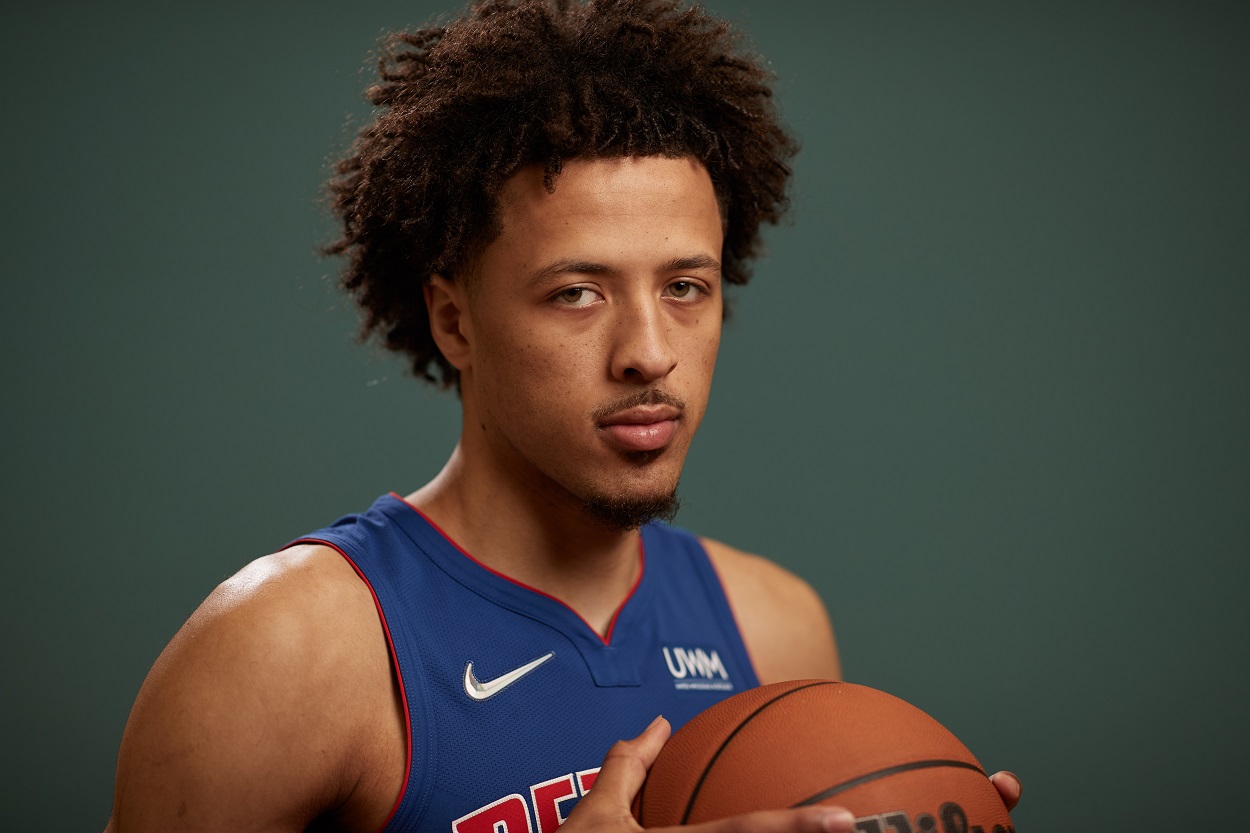 Cade Cunningham Chimes in on the Michael Jordan vs. LeBron James GOAT Debate, Boldly Says He Wants to Be In the Conversation
Detroit Pistons rookie Cade Cunningham makes his selection in the ongoing LeBron James vs. Michael Jordan GOAT debate and boldly says he wants to be in the conversation someday.
As it goes with any number one overall NBA draft pick, there will be a lot of expectations on Detroit Pistons rookie Cade Cunningham when the 2021-22 season begins. But they can't be any higher than the expectations the 19-year-old Texan has already put on himself. Cunningham, who averaged 20.1 points in his lone season at Oklahoma State and had a solid Summer League run, simply wants to be the best player in NBA history. Easy enough, right?
He obviously knows it's going to take a ton of work to reach such a lofty goal, but says he's willing to make that sacrifice and is looking forward to squaring off with the best defenders the league has to offer. And as for that current GOAT debate involving LeBron James and Michael Jordan, Cunningham has some thoughts on that as well.
Cade Cunningham says he wants to be 'the best ever' and wants the NBA's best defenders guarding him
In a recent interview with Whistle Sports, Cunningham, who will be joining a Pistons team that only won 20 games in each of the last two seasons, stated how much he's looking forward to matching up against the best players in the NBA. He specifically mentioned Giannis Antetokounmpo, LeBron James, and Anthony Davis, and says "it will be crazy" the first time he gets to play against these superstars he's been admiring for years.
And he certainly doesn't seem to be afraid of the challenge of joining the NBA at such a young age. In fact, he wants to prove that he belongs by taking on the league's best defenders and actually expects those matchups, saying "I'm hoping Kawhi [Leonard] guards me." Leonard, of course, is a two-time Defensive Player of the Year. But that doesn't scare Cunningham whatsoever. But what would you expect from someone whose goal is this:
"I want to be the best ever. That's what I'm working towards, for sure. Whatever it takes to get that."

Cade Cunningham
But since we'll obviously have to wait 15-20 years to see if that comes to fruition, who does Cunningham currently believe holds that title?
Cunningham says LeBron James is the GOAT over Michael Jordan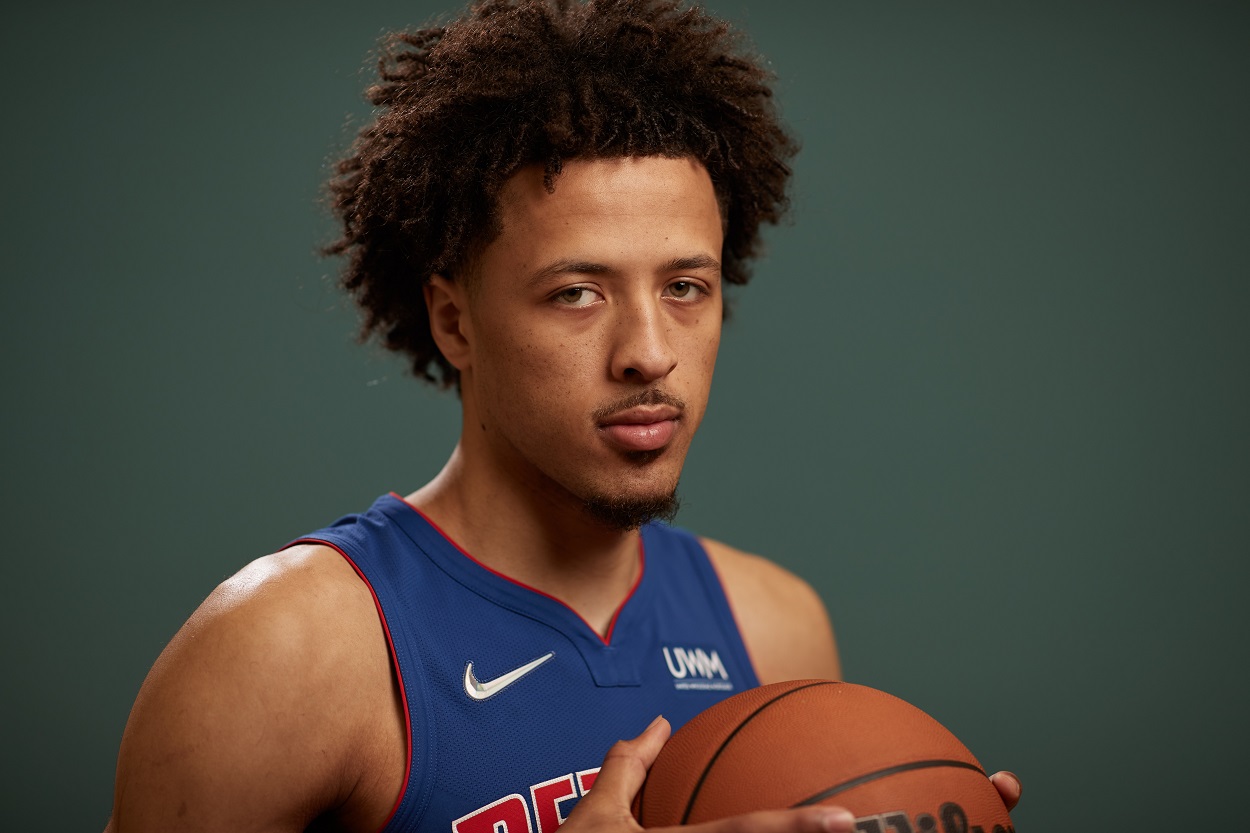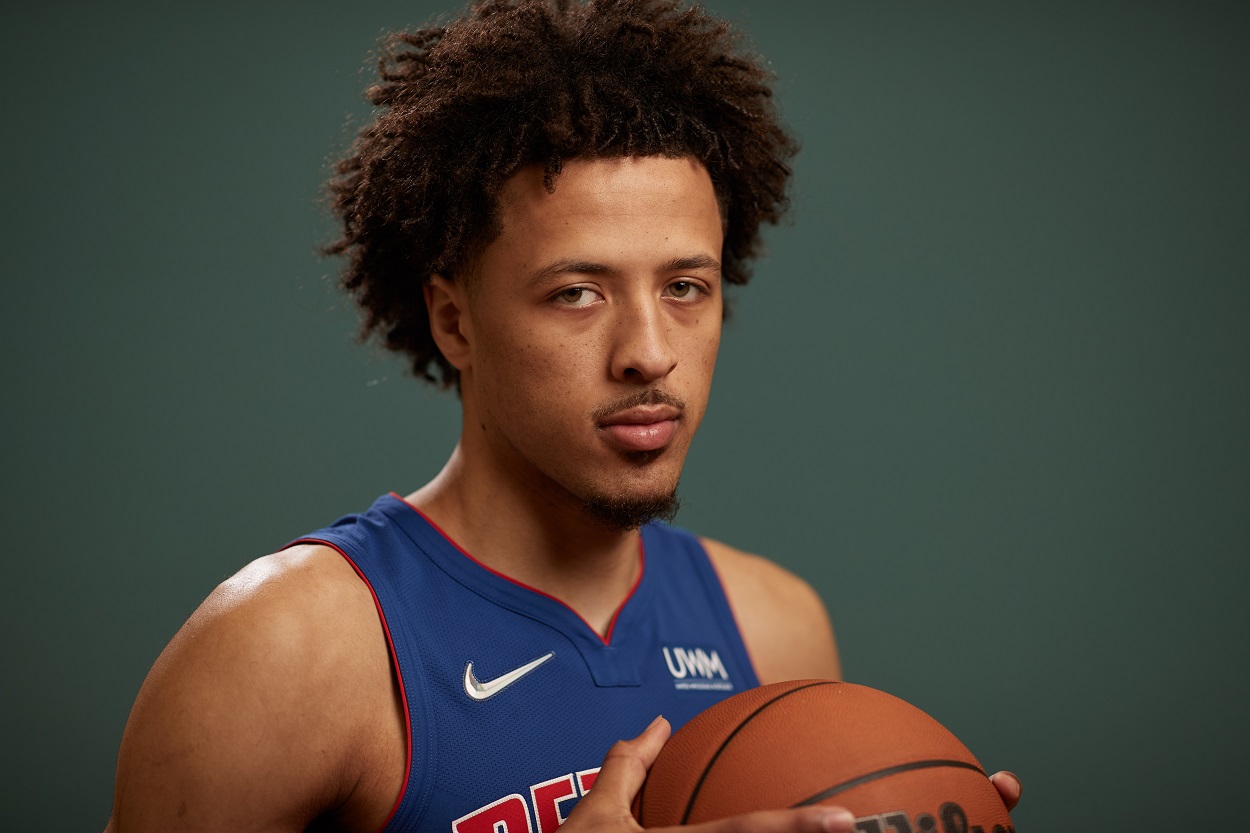 As just about everyone has chimed in on the ongoing LeBron James vs. Michael Jordan GOAT debate, Cunningham was asked his thoughts on the matter on a recent edition of Da Windy City podcast and went the logical route.
"It's hard for me to put somebody ahead of LeBron cause LeBron is the best player I've seen with my eyes. Trust me, I've seen all the Michael Jordan stuff, dude is different. I can't argue with the fact that you think he is the GOAT but in my eyes I say LeBron."

Cade Cunningham on the LeBron James vs. Michael Jordan GOAT debate
That's an incredibly intelligent answer for a 19-year-old, isn't it? But his choice truly makes a ton of sense. Cunningham was just under 19 months old when Jordan played his last NBA game with the Washington Wizards in 2003, the same year LeBron was taken with the number one overall pick in the NBA draft. So he grew up watching James and you can certainly see that in certain aspects of his game.
Or perhaps Cunningham's choice was intelligent in a different way. Given NBA history, do you really think Pistons fans want someone who idolized Michael Jordan to be their next superstar? Just something to ponder.
He had a solid run in the NBA Summer League
While Pistons fans are still a few months away from seeing how Cunningham will fare in an actual NBA setting, they (and everyone else) got a glimpse of what's to come in the NBA Summer League. The 6-foot-8, 220-pounder played three games for Detroit in Las Vegas and performed well, averaging 18.7 points, 5.7 rebounds, and 2.3 assists per game.
He did struggle a bit on the turnover front, averaging four per game, and shot just 42.9% from the floor. But he also shot an even 50% from the 3-point line, which is encouraging given how much the Pistons need to improve their overall perimeter threat. He still needs to add some strength, which will certainly help him with his off-the-dribble attack. But as he says, Cunningham is ready to put in the work. And while he may never become the NBA GOAT, he certainly has the potential to be a true superstar. We now just have to wait and see how his career plays out.
Stats courtesy of Sports Reference and NBA.com