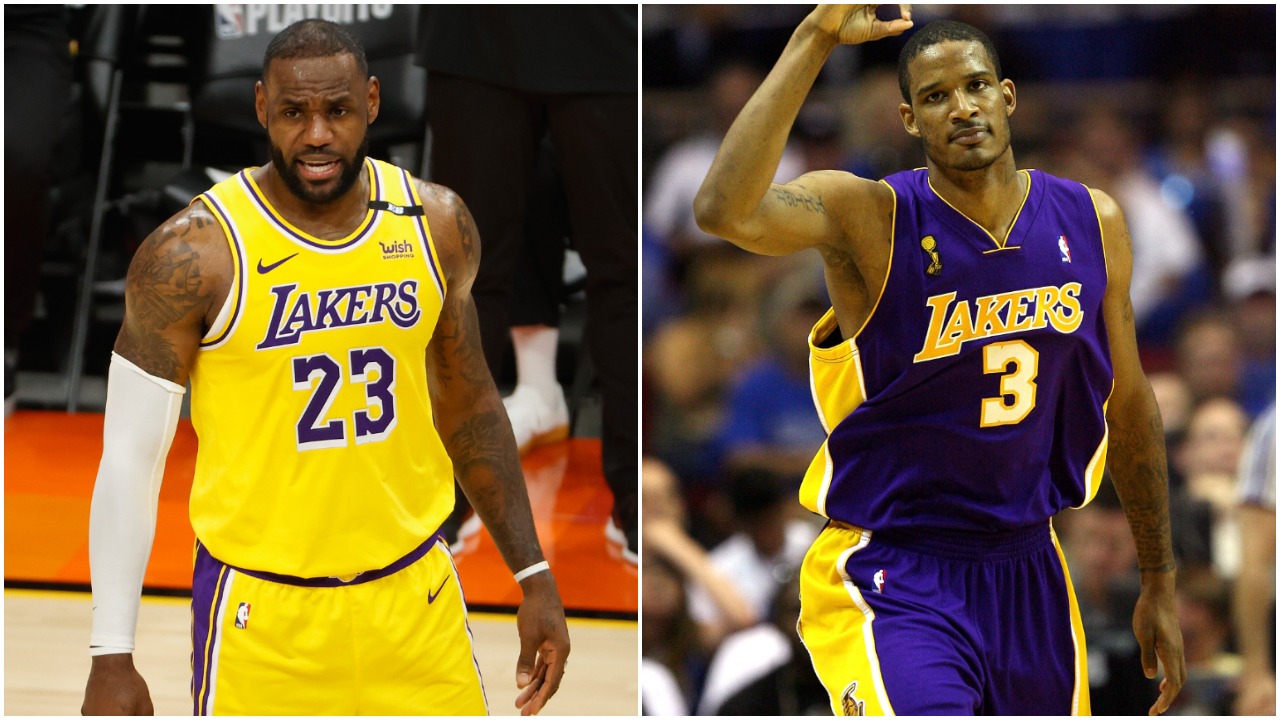 LeBron James Torched New Lakers Teammate Trevor Ariza in High School After Being Trash-Talked by Ariza and His Uncle
LeBron James lit up Trevor Ariza for 52 points in high school after being trash-talked by Ariza and his uncle.
Between the Cleveland Cavaliers, Miami Heat, and Los Angeles Lakers, LeBron James has had approximately 180 different teammates since joining the NBA in 2003. And several names will be added to that list when the 2021-22 season begins as the Lakers signed a number of notable players in free agency, one of whom is 17-year NBA veteran Trevor Ariza, who won a title in LA alongside Kobe Bryant back in 2009.
James and Ariza have had a few dustups at the professional level over the years, but their history actually dates all the way back to their senior year of high school. While James was seen as the best player in the country, Ariza was certainly no slouch himself and was one of the top 20 players in the land in 2003.
So when the two were scheduled to meet their senior year, excitement levels ran high. But while everyone else was jumping on the LeBron bandwagon, Ariza and his uncle weren't ready to hop on board and made a few comments knocking James leading into the game. But as he often does, "The King" proved why he's, well, "The King," by not only beating Ariza but scoring just as many points as Ariza's entire team.
LeBron James and Trevor Ariza were both top-20 prospects in 2003
Coming into his senior season at St. Vincent-St. Mary, LeBron was already a superstar. He'd appeared on the cover of Sports Illustrated as a junior, the first underclassman to do so, and was the first-ever junior to be named Gatorade National Player of the Year after averaging 29 points, 8.3 rebounds, 5.7 assists, and 3.3 steals per game.
James was already so well known that ESPN aired several of his games as a senior and Time Warner even offered up their games on pay-per-view. As there was plenty of demand to see him all around the country and not just in Ohio, James and the Fighting Irish traveled around the country to play several nationally-ranked teams. They also competed against numerous high-profile teams in some of the most prestigious tournaments in the world.
One of those high-profile squads James & Co. competed against was Westchester High School out of Los Angeles, a team that featured the No. 18 prospect in the country, UCLA-bound Trevor Ariza. Alongside future NBA players Hassan Adams, Bobby Brown, and Brandon Heath, Ariza helped the Comets to a state title in 2002 and did so again in 2003 despite the team losing five key players to graduation. Thankfully for Ariza & Co., LeBron and St. Vincent-St. Mary didn't play in California.
Ariza and his uncle trash-talked LeBron and James lit up Ariza for 52 points
Ahead of the St. Vincent-St. Mary vs. Westchester showdown in February 2003, Ariza was apparently feeling a little underappreciated as James was getting the majority of the attention. Ariza, who, like James, was a 6-foot-8 forward, reportedly called LeBron "overhyped" and felt he was the better player as he'd led his team to a spot in the top 10 of the national rankings without as much help.
In addition, Ariza's uncle had this to say:
"I don't know why LeBron James gets all the publicity. My nephew, Trevor Ariza, is better than he is."

Trevor Ariza's uncle comparing Ariza to LeBron James
But Ariza found out soon enough that the hype surrounding LeBron was all warranted.
The two teams met at the Prime Time Shootout in Trenton, New Jersey, on Saturday, February 3, 2003, and Ariza helped the Comets to an early 6-0 lead with a towering dunk after which he taunted LeBron. But it was all James from there.
After the first quarter, James had 18 points. At the half, he had 35. After three quarters, he had 49 and held a 10-point lead on Westchester…on his own. When things were said and done, LeBron had torched Ariza for 52 points in a 78-52 victory. And only a 3-pointer at the buzzer kept the Comets from being outscored by "The King." James hit 21 of 34 shots from the field, including six 3-pointers. Ariza scored just 12 points in the loss and had no choice but to give LeBron his props afterward, saying, "there was nothing we could do."
The two are now teammates with the Lakers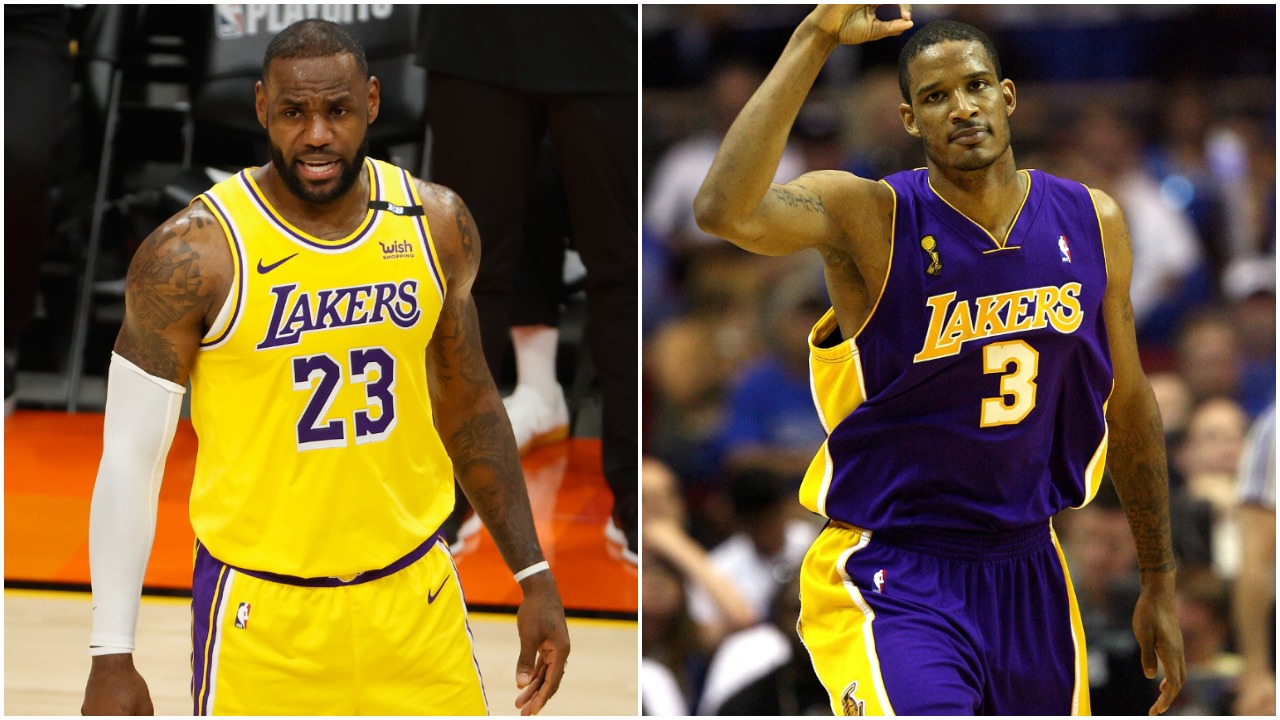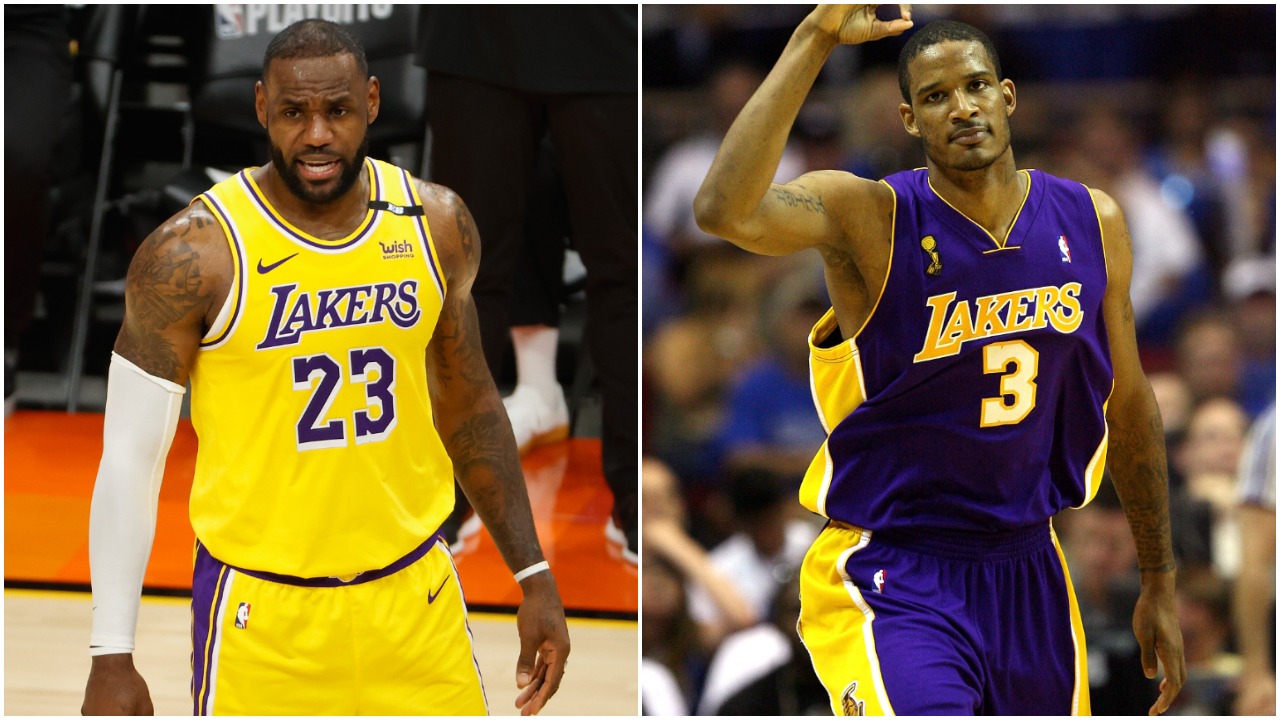 As both James and Ariza have been in the NBA for nearly two decades, they've obviously crossed paths on a number of occasions and haven't always gotten along. But all that will have to be water under the bridge moving forward as the two are now teammates with the Lakers. Ariza was one of several veterans the Lakers signed recently in an effort to support the new "Big 3" of James, Anthony Davis, and Russell Westbrook, a group that also includes Carmelo Anthony and Dwight Howard.
Ariza previously played for the Lakers from 2007 to 2009. One has to wonder if this game will come up when James and Ariza battle in practice.