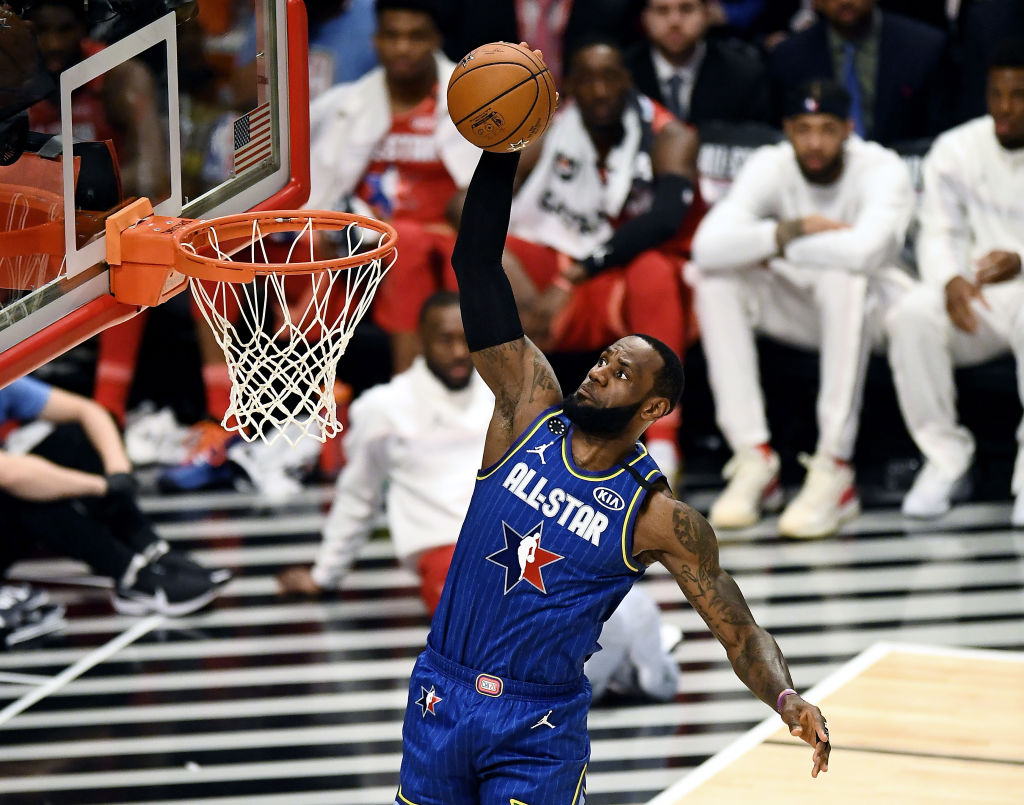 LeBron's 2020 All-Star Jersey Sold For Record Amount
LeBron James has set multiple records in the NBA All-Star Game including most total points. His jersey set an amazing record for amount of sale at auction.
Los Angeles Lakers superstar LeBron James has set countless records throughout his illustrious career, including multiple records in the NBA All-Star Game. He can now add the recent sale of his 2020 All-Star jersey at auction to that ever-growing list, and it's an incredible amount. 
LeBron's NBA All-Star game records
In his 17 seasons in the NBA, LeBron James has been a starter in a record 16 All-Star games. And that's just the beginning of his record-breaking statistics. 
As you might expect with the high number of All-Star appearances throughout his career, the future Hall of Famer has been able to establish numerous on-court records in the process.
Among them, James holds the record for:
Most total points scored in All-Star games (385)
Most three-point field goals made in All-Star games (38)
Most field goals made in All-Star games (159)
Interestingly, he's third on the list for total defensive rebounds at 88 behind another former Lakers legend Kareem Abdul-Jabbar (116), and former Spurs great Tim Duncan (98).
The 2020 All-Star Game in Chicago
The 2020 All-Star Game in Chicago took on special meaning for LeBron James and the NBA as a whole, occurring just weeks after the tragic death of former Lakers star Kobe Bryant and his daughter Gianna, who were both killed in a helicopter accident along with seven others.
The game featured multiple tributes to the Lakers legend including a moving pregame performance by Jennifer Hudson as well as a halftime performance by Chance the Rapper. Each squad wore jersey patches with the number "9" to represent the number of people killed in the accident. Team Giannis wore No. 24 — Bryant's jersey number — and Team LeBron wore the No. 2, the number worn by Kobe's daughter.
LeBron's game-worn jersey sells for record amount
Following the All-Star Game, NBA Auctions launched its annual auction featuring game-worn jerseys from 25 All-Stars including Giannis Antetokounmpo and Kawhi Leonard. The most-anticipated jersey up for auction belonged to LeBron James.
This week that anticipation met reality when LeBron's game-worn jersey sold, out of 231 bids, to the highest bidder for an astonishing $630,000. According to the site, James wore the jersey during the 1st and 2nd quarter of Team LeBron's 157-155 victory over Team Giannis.
Sports business writer Darren Rovell said the amount is the highest price ever paid for a modern NBA jersey. Rovell also noted the All-Star jersey purchase shattered the previous amount paid for any LeBron James jersey, which was $192,000 for his high school jersey featured on the cover of Sports Illustrated.
Where will the money go?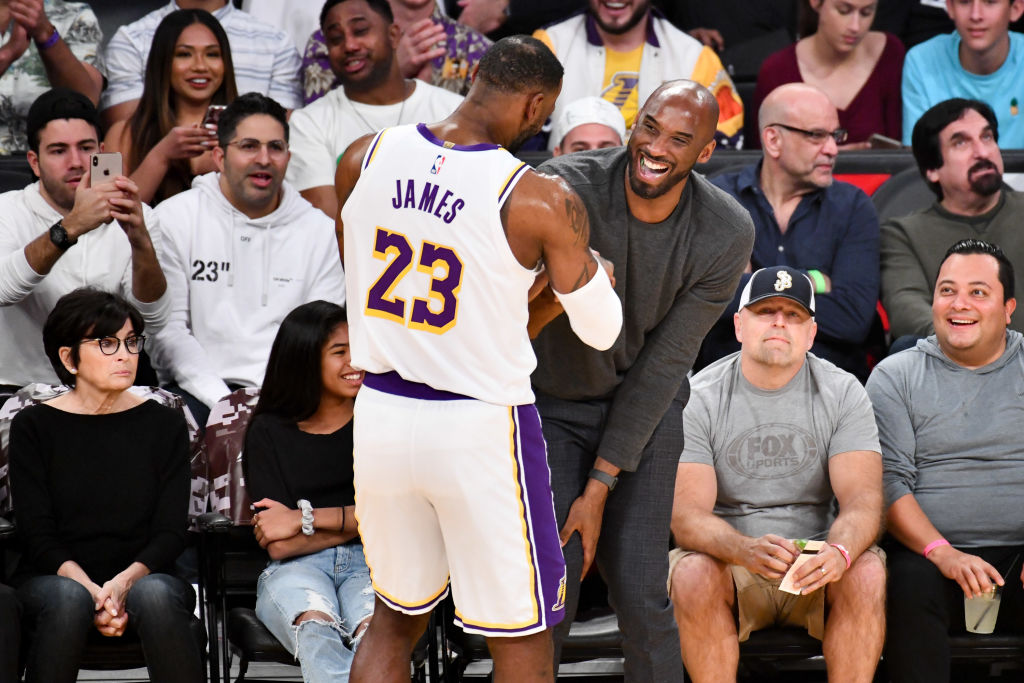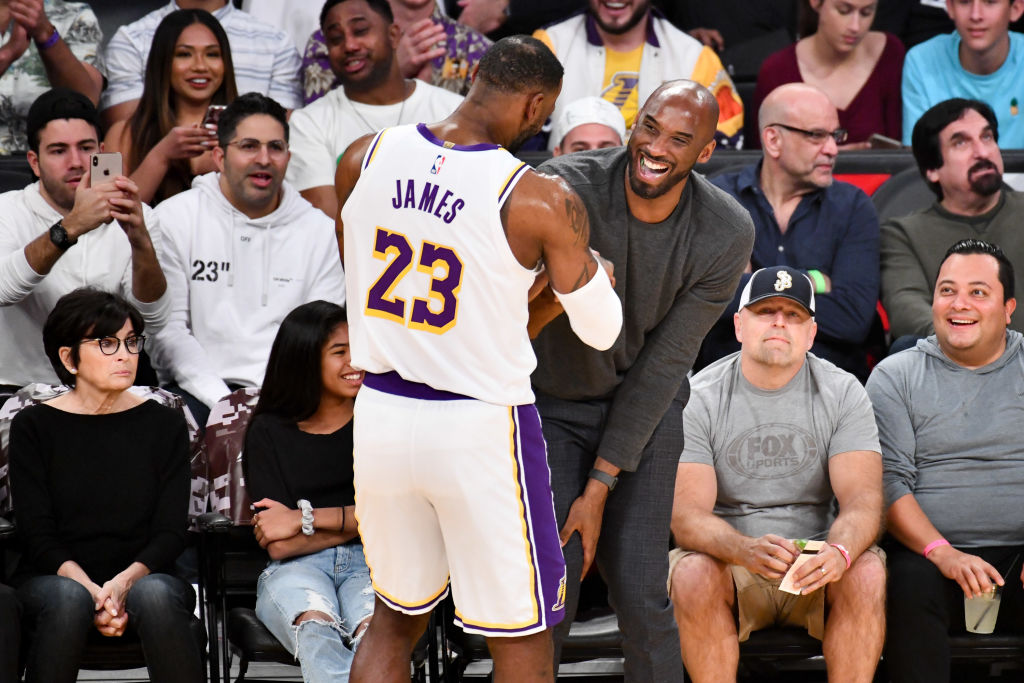 All the money from the sale of LeBron's jersey will be donated to the Mamba On Three Fund and the Mamba and Mambacita Sports Foundation, both connected to the late Bryant.
The Mamba OnThree Fund was created to honor and support the loved ones of the seven other victims involved in the tragedy and all donations to the fund will be directed to their families.
The Mamba and Mambacita Sports Foundation focuses on creating a positive impact through sports and aims to develop learning skills, enhance character traits, and expand personal values that ultimately empower and inspire self-confidence.