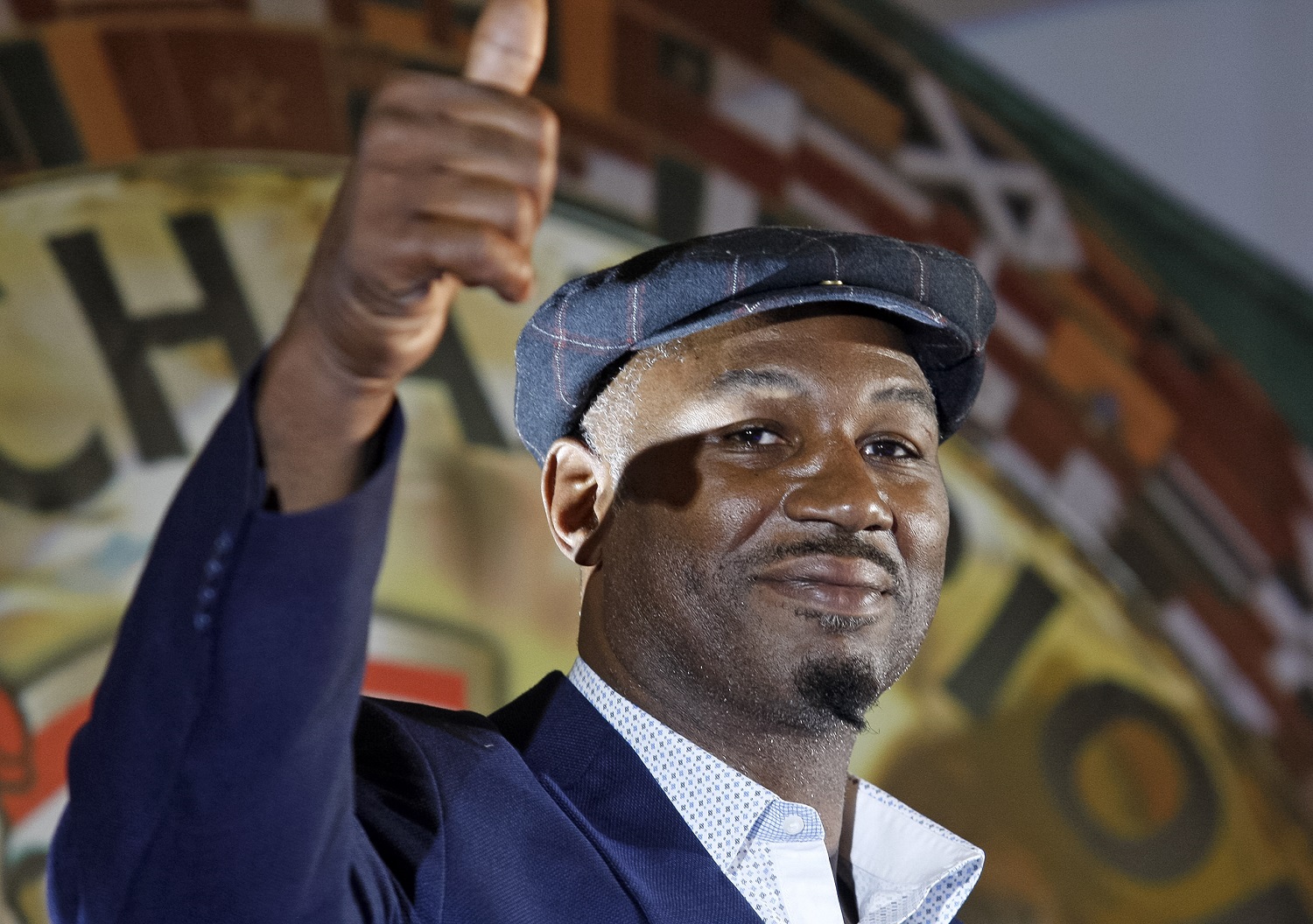 Lennox Lewis Might Be the Latest Former Champ To Step Back in the Ring and Has an Opponent in Mind
Former heavyweight champ Lennox Lewis is the latest boxer to discuss coming back for an exhibition bout and already has an opponent in mind.
Lennox Lewis is seen by most as one of the greatest boxers of all time. He's one of just a handful of fighters to win the heavyweight title on three separate occasions, spent the fourth-most days as champion, and was the last to hold the undisputed championship.
Lewis retired as champion following his 2003 victory over Vitali Klitschko but given the success of the Mike Tyson vs. Roy Jones Jr. fight over the weekend, boxing fans may not have seen the last of the now-55-year-old in the ring as he's shown interest in making somewhat of a comeback of his own.
One accomplishment we failed to mention above was the fact that Lennox Lewis won the Olympic gold medal at the 1988 Summer Games by defeating another former heavyweight champion, Riddick Bowe, in the super heavyweight final. But the two never met in the professional ranks and Lewis recently threw Bowe's name out there as a possible opponent if he were to decide to step back into the ring.
Lennox Lewis defeated Riddick Bowe via referee stoppage at the 1988 Olympics to win a gold medal
Representing Canada at the 1988 Summer Olympics and not his native England, Lennox Lewis was on a collision course with American Riddick Bowe in the super heavyweight division. Lewis and Bowe were easily the best two fighters in the division in Seoul so it was no surprise to see them matched up with the gold on the line.
Bowe was the aggressor in the opening round and the more effective fighter as well, landing 33 of 94 punches while Lewis landed just 14 of 67. However, Bowe was warned twice for headbutts and then had a point deducted when he landed a third, although it looked like his head hit Lewis more on the shoulder.
Lennox Lewis came out much aggressive in the second round and hit Riddick Bowe with a flurry of shots that led to a standing eight count barely 10 seconds into the round. Just over 30 seconds into the round, Lewis hit Bowe with a big right hand, causing yet another standing eight count. Bowe was clearly okay and seemed able to continue but the referee called the fight anyway, giving Canada its first gold medal in boxing since 1932.
The two never met as professionals
While Lennox Lewis may have gotten the better of Riddick Bowe in the amateur ranks, Bowe was the first of the two to become heavyweight champion when he defeated undisputed and undefeated heavyweight champion Evander Holyfield via unanimous decision on November 13, 1992, winning the WBA, WBC, and IBF titles.
Just two weeks earlier, Lennox Lewis had knocked out Donovan "Razor" Ruddock to become the number one contender in the WBC rankings. But one month after Bowe defeated Holyfield, he famously dropped the WBC title into a trash can as he refused to fight Lewis. The WBC awarded the title to Lewis and the two never squared off as professionals.
Both went on to become multiple-time heavyweight champions but Lennox Lewis vs. Riddick Bowe is seen as the biggest fight of the 1990s that never took place.
Lennox Lewis says there's 'unfinished business' with Riddick Bowe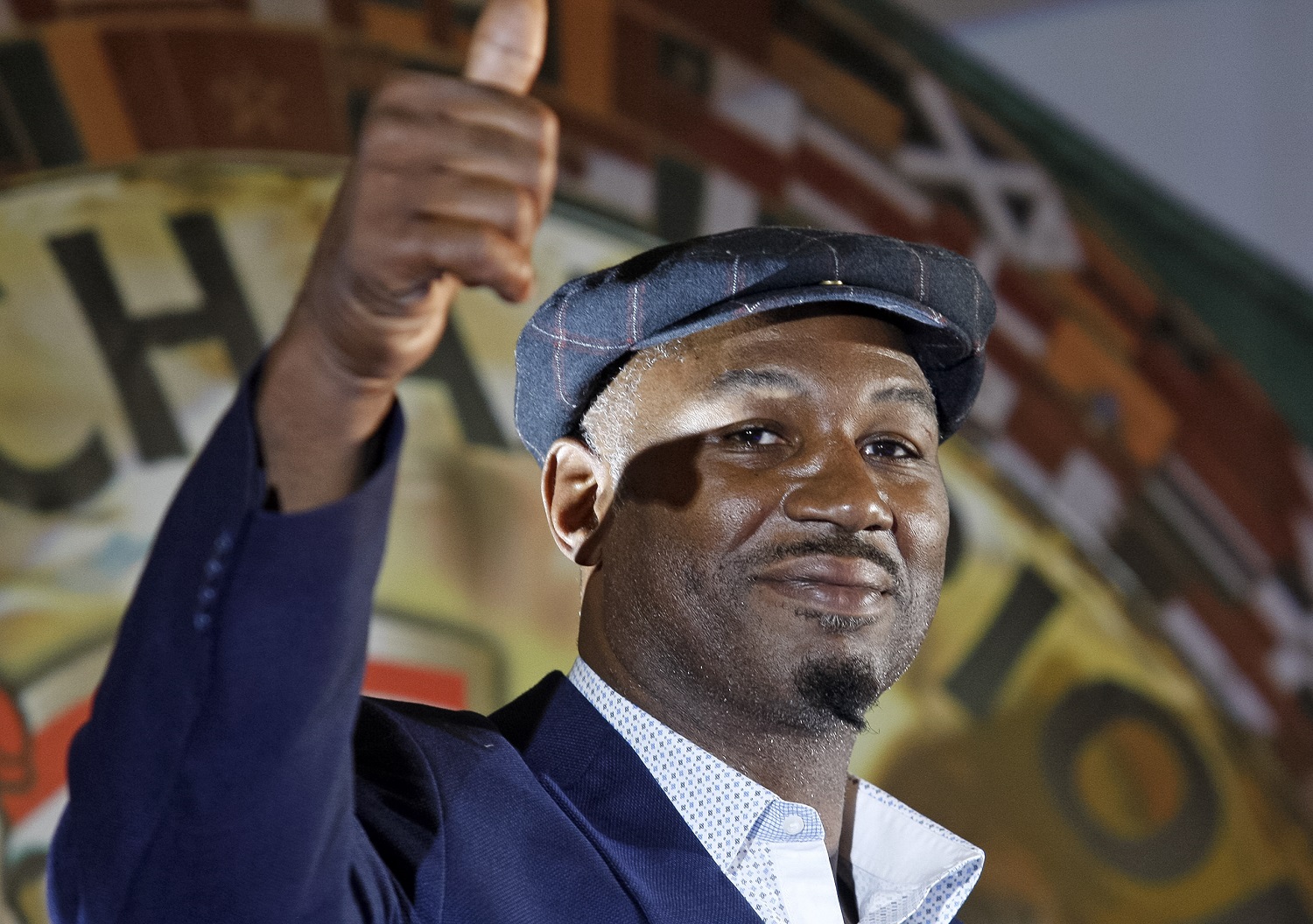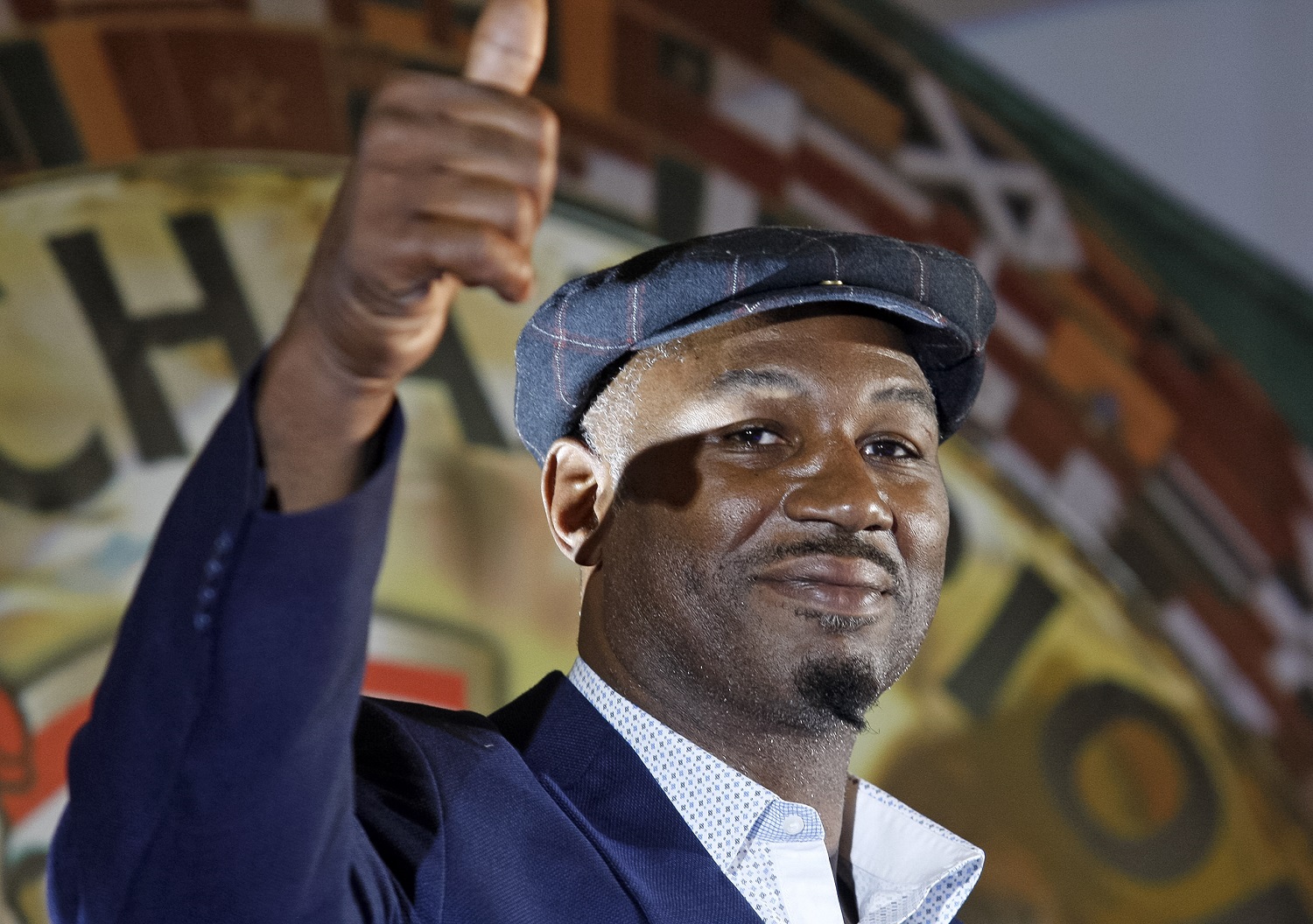 Not long after Mike Tyson and Roy Jones Jr. battled to a draw this past Saturday night, Lennox Lewis spoke on why he never came back to boxing following his 2003 retirement while also hinting at the possibility of stepping into the ring one more time, even bringing Riddick Bowe's name into the conversation (h/t The Sun).
"When I was commentating for HBO, they had me put in there right in the action. It was maybe to make me feel like I could come back for HBO whatever. But I just never caught it, it never happened.

"I looked at the history of why boxers come back and most boxers come back because they have nothing else to do. People keep coming up to them and saying to them, 'Hey, when is your next fight? Who are you going to fight?'

"But it doesn't do better for them, it makes them look bad. So I always elected to stay away from that. But, if it is right, I may come back. There's been talk of Riddick Bowe wants to fight me still so there is still some unfinished business there."

Lennox Lewis
Riddick Bowe, who is now 52, last fought in 2008 but was contemplating a comeback earlier this year, although he was actually looking into competing in 12-round fights in the heavyweight division. Lewis was mentioned in those talks but if the fight were to happen, it certainly wouldn't be an actual fight but more like the exhibition that just took place between Tyson and Jones.
It's a shame that Lennox Lewis and Riddick Bowe never met in the '90s but we still may see these two all-time greats step into the ring with one another.