LiAngelo Ball Is Finally Joining His 2 Brothers in the NBA
"I see my boys, in the near future man, they're going to be the face of the NBA." LaVar Ball made that bold statement about his sons Lonzo, LaMelo, and LiAngelo back in May of this year, and it might be coming to fruition soon.
Lonzo and LaMelo Ball are already on NBA rosters themselves, but the third Ball brother just joined them by signing a contract of his own. LiAngelo Ball signed a one-year, non-guaranteed contract with the Detroit Pistons on Wednesday afternoon to complete LaVar's dream of seeing all three of his sons play in the NBA.
LiAngelo Ball has become the forgotten Ball brother
Growing up, the three Ball brothers all had dreams of becoming high draft picks and NBA All-Stars. Lonzo and LaMelo both achieved part of that dream after getting drafted No. 3 and No. 2 overall, respectively, within the span of three years.
But the middle brother, LiAngelo, has mostly gotten lost in the shuffle with the success his siblings have achieved in their basketball careers. It's not as if he's a disappointing talent, either. LiAngelo actually averaged more points per game in high school than both Lonzo and LaMelo.
He scored 30.3 points per game for Chino Hills High School over his junior and senior seasons. He received a scholarship to play at UCLA with Lonzo, but he left the program before even playing one game.
LiAngelo Ball signs a one-year deal with the Pistons
After leaving the UCLA program, LiAngelo wasn't selected in the 2018 NBA draft. He went on to play for the Los Angeles Ballers in the Junior Basketball Association before getting a chance in the NBA with the Oklahoma City Thunder's G League affiliate.
Unfortunately for Ball, he didn't play in a single game because the G League season was canceled due to COVID-19. But a few months later LiAngelo finally saw his NBA dream come true.
On Wednesday afternoon Shams Charania of The Athletic and Stadium reported the Detroit Pistons are signing LiAngelo to a one-year, non-guaranteed contract.
It's official. All three Ball brothers are now in the NBA.
Will the Ball brothers form an NBA superteam in the future?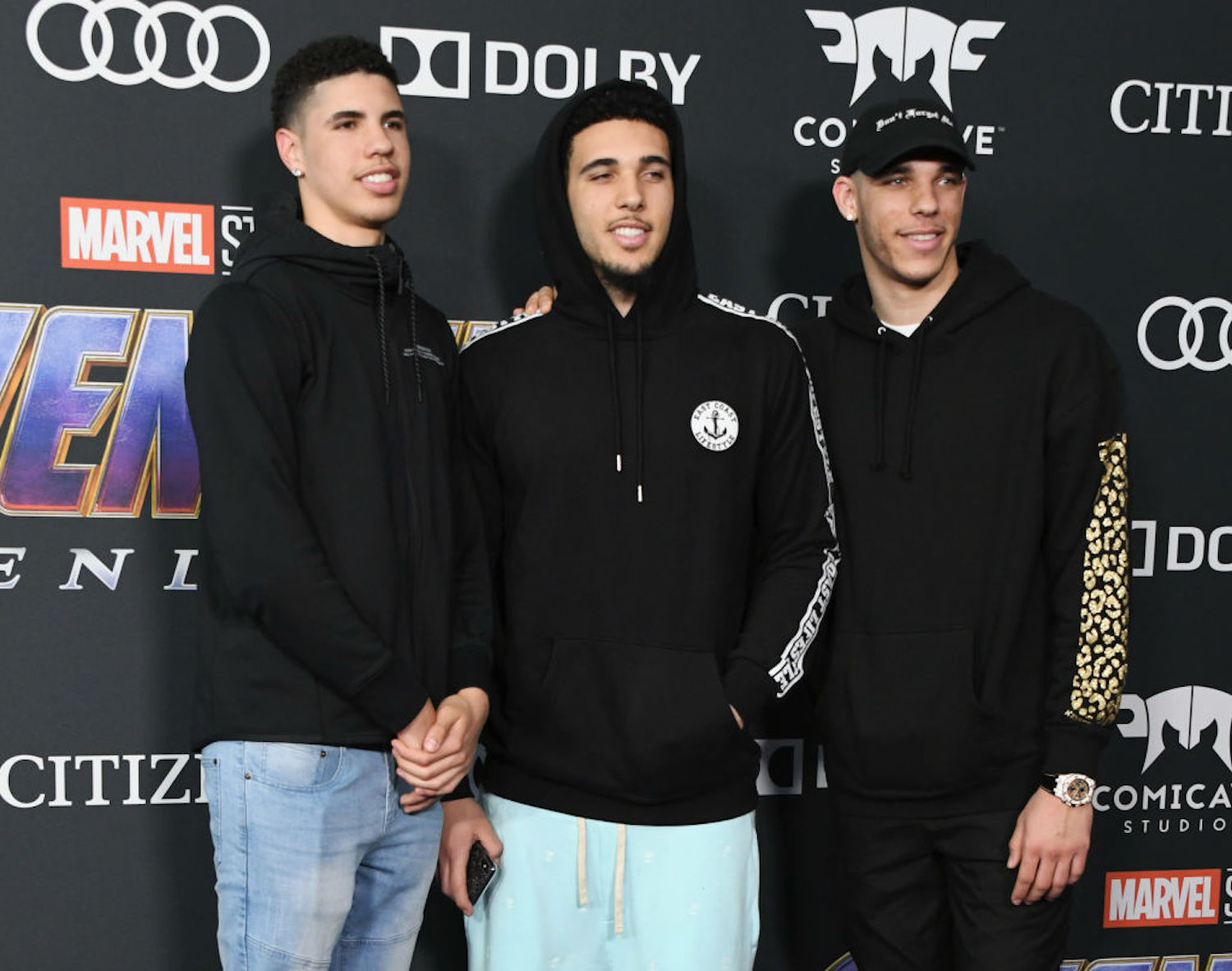 It's no secret LaVar Ball wants all three of his sons to play together in the NBA. after LiAngelo's signing, his pipe dream looks like a possibility.
"I see my boys, in the near future man, they're going to be the face of the NBA," LaVar Ball said during his house tour for The Player's Tribune. "Everybody's trying to create the big three. They've been the big three since they've been babies. And people are telling me 'Man, you know the odds of all three of your boys being on the same team?' and I say 'Yeah, probably the same odds of me coming into the NBA with my own brand.' Don't tell me nothing about no odds."
If there's one thing the Ball family does well, it's dream big. Superteams are becoming more and more popular in the NBA. Who's to say we can't see a Ball family reunion in the league one day?