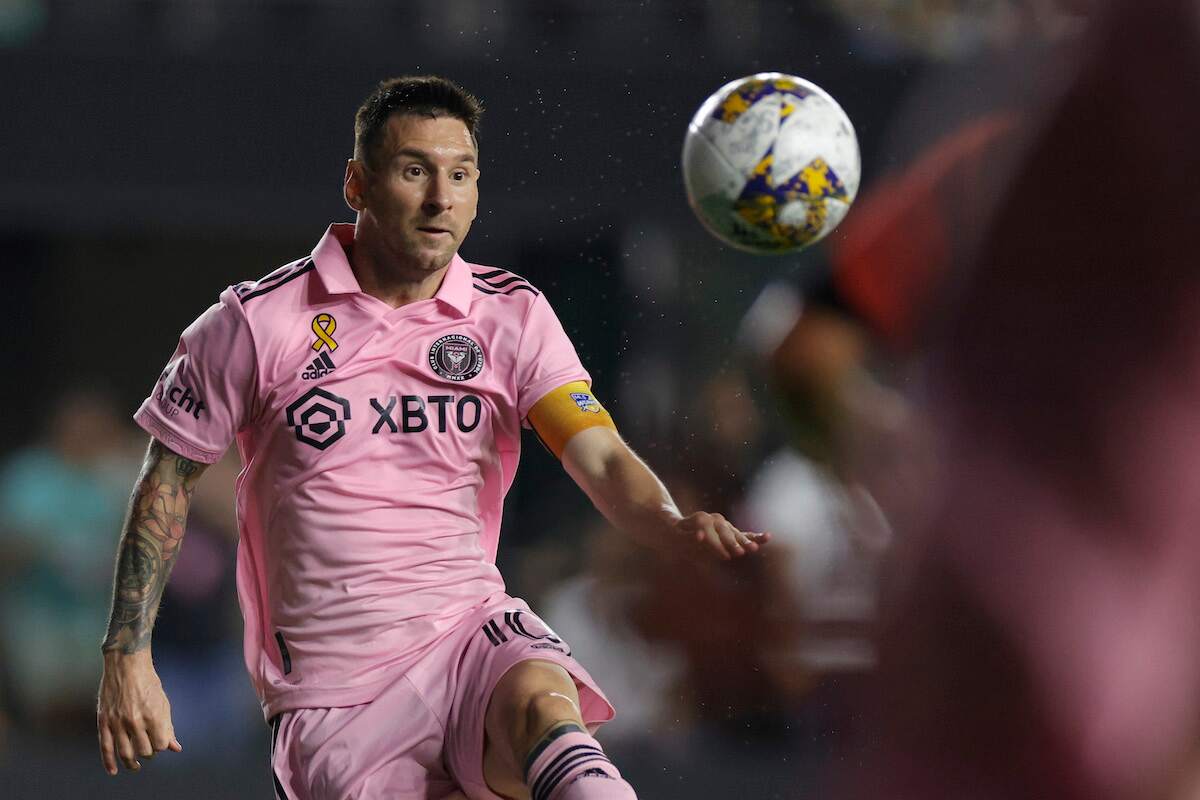 Lionel Messi Inter Miami: Contract Details and Injury Concerns as the Star Forward Settles Into Miami
The details of Lionel Messi's massive contract with Inter Miami have certainly helped the Argentine athlete settle into life in America.
The best soccer players in the world don't necessarily land in Major League Soccer, but every now and again, a superstar joins an MLS team. That's what Lionel Messi did when he agreed to join Inter Miami on a historically large contract. The details of Messi's massive contract with Inter Miami have certainly helped the Argentine athlete settle into life in America.
Lionel Messi Inter Miami
After Messi left Paris Saint-Germain, fans and pundits speculated about where No. 10 would take his talents. Some fans thought he'd go back to Barcelona, which was his team for most of his career. Others thought a Saudi team would lure him away with a huge contract worth $400 million yearly. On July 15, Messi ended speculation when he signed with Inter Miami on a blockbuster contract.
The deal is worth $54 million a year, and it's for three years. When the contract ends on December 31, 2025, Messi will have made at least $162 million from the deal, according to Capology. This was the biggest contract in MLS history. But the club and its owners had to sweeten the contract even more before Messi signed. He got an ownership stake in the club and a flat percentage of the commercial revenue from Apple and Adidas.
Fans' reactions were overwhelmingly positive. Inter Miami, co-owned by David Beckham, was a floundering franchise. Adding Messi instantly gave Miami a lot of fans. When Messi made his MLS debut, tickets were very expensive, and a lot of celebrities attended to watch him play.
Inter Miami Lionel Messi
Since the deal will last for at least two and a half years, Messi bought a huge mansion in South Florida, according to Bleacher Report. He bought a $10.8 million mansion with eight bedrooms and nine-and-a-half bathrooms, totaling nearly 10,500 square feet of space.
The home's lavish interior includes entertainment suites, offices, and VIP rooms. It also has a pool and two docks in the backyard. On top of that, his home is only five miles away from the stadium. 
Ever since joining the club, Messi has had an immediate impact in the games that he's played. He helped break Inter Miami's long losing streak in his debut game. That being said, Messi is 36 and has only played a few games with Miami. To preserve his health, he will miss some games so he can be in his best form for the games he does play. This has led to speculation about injuries — valid concerns at his age. 
Lionel Messi net worth
After leading Argentina to a World Cup victory in 2022, Messi is almost certainly the GOAT. His long and successful career also means he's earned a lot of money over the years. For example, Capology has data dating back to 2013. Messi has earned well over $630 million adjusted for inflation. That's not even counting his $100 million Miami deal or the first few years of his pro career.
Right now, Messi's net worth is estimated to be about $600 million when accounting for his sponsorship deals and other business ventures, according to Goal. It's not clear when the Argentinian will retire. But these are Messi's twilight years. When he does retire, his ownership stake in Inter Miami and other business ventures should serve him well.