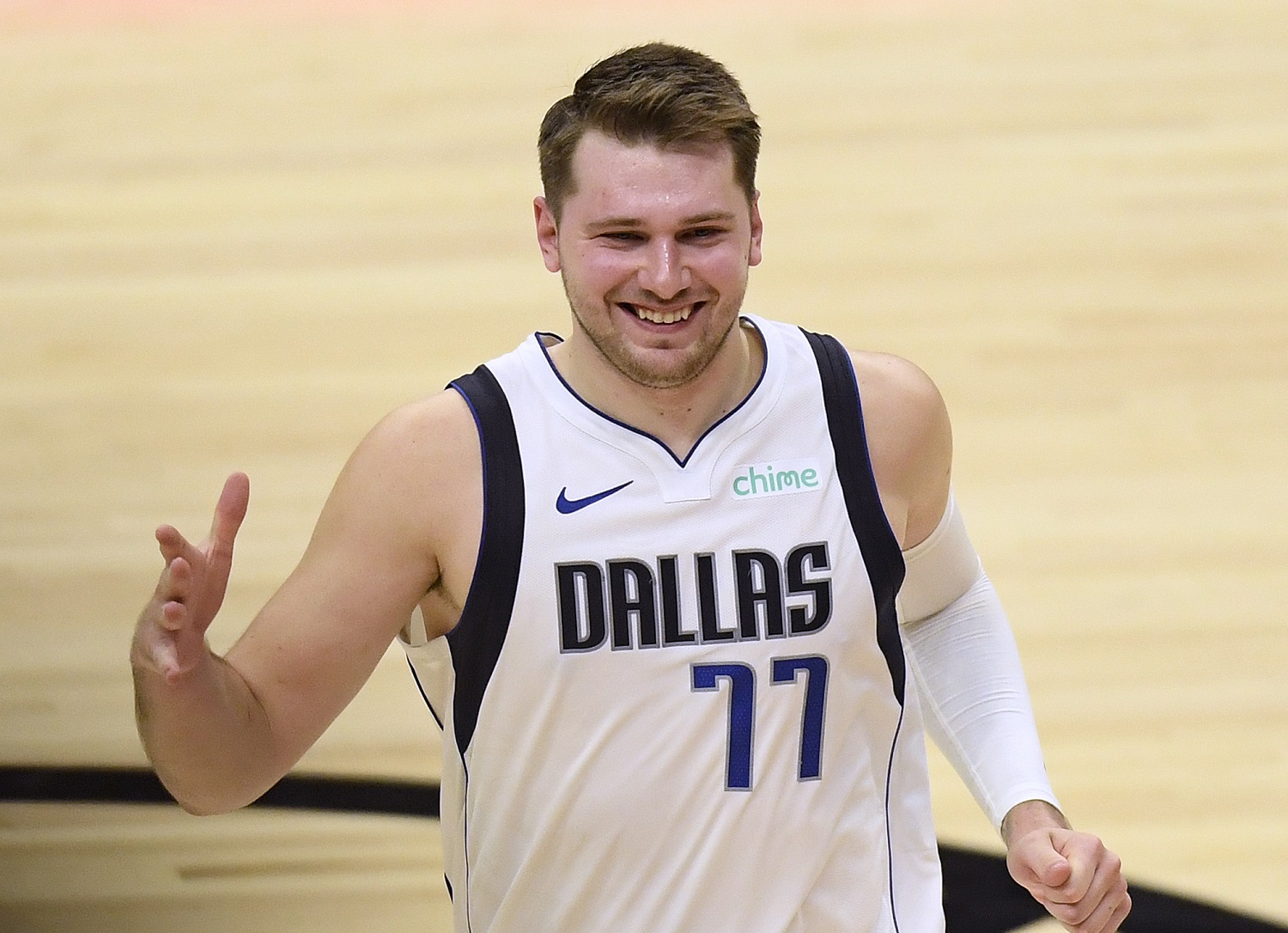 Luka Doncic Is 1 of the NBA's Most Gifted Players and the Mavericks' Biggest Problem
Luke Doncic is a difficult teammate to play with, adding to the Dallas Mavericks' problems following a coaching change and replacing their general manager.
Luka Doncic's image inside the NBA is changing as quickly as a shot clock winds down to zero, and the Dallas Mavericks guard can't change that narrative with the ease with which he so often beats that shot clock.
Doncic made ripples by showing up at training camp out of shape after a too-short offseason. He made waves with a string of technical fouls courtesy of his short temper. Now, he's the wave crashing the shoreline.
The Mavericks have addressed their management shakeup. Next, they have to address a bigger potential problem: Doncic.
Luka Doncic is wearing out his welcome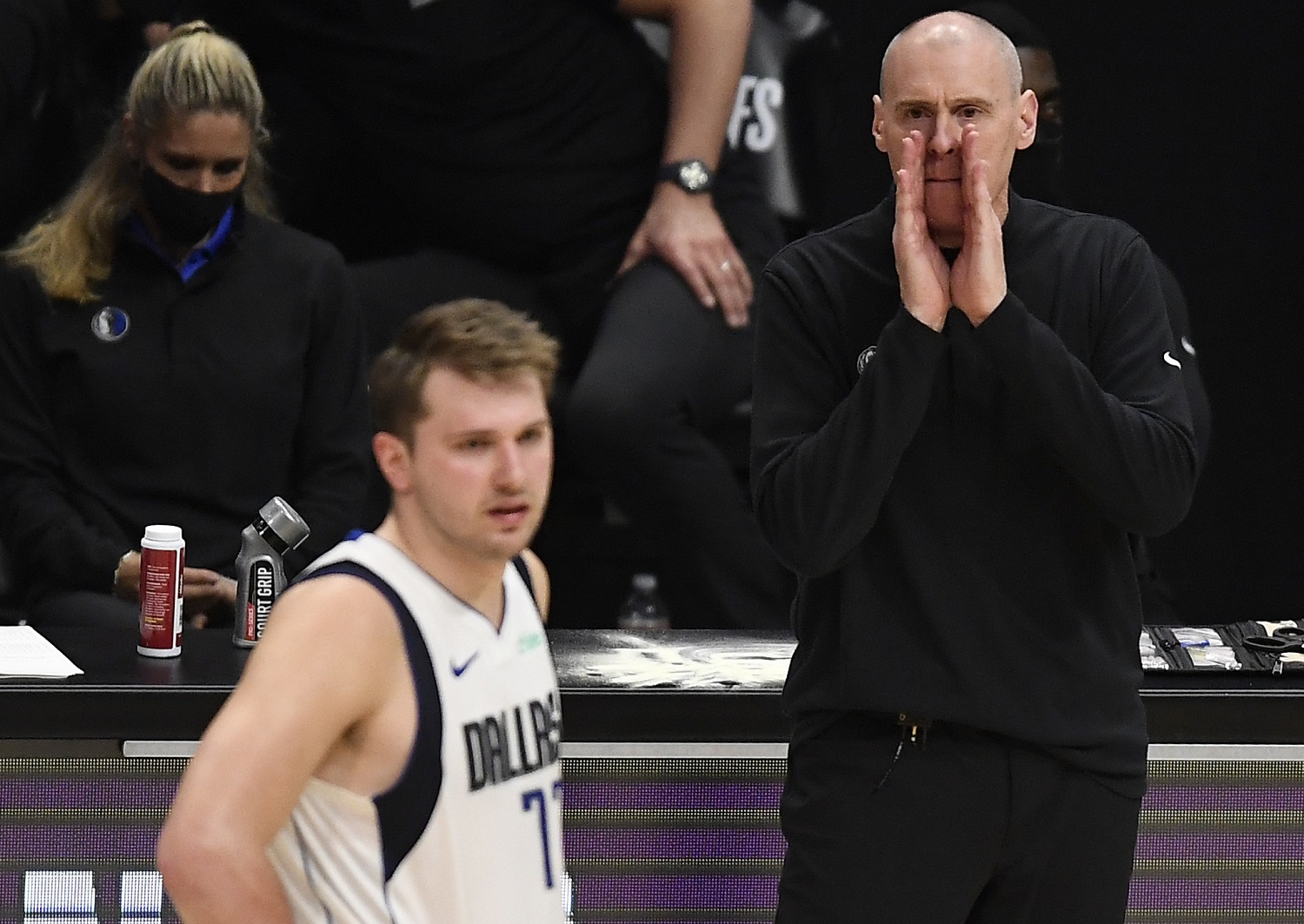 Make no mistake: There is no way that Mark Cuban and the Mavericks are letting Doncic go anywhere. They'll put a contract extension in front of him that pays their star every possible dollar.
Dallas' real potential challenge is finding four guys who can stand to be on the court with the 2019 NBA Rookie of the Year.
"I don't know how many people are going to be excited to play with Luka," ESPN's Brian Windhorst said on KRLD-FM on Monday. "I think Luka is, maybe, a difficult person. He's a great player, but when you watch the Mavericks play, he's barking at the coach, he's barking at his teammates, he's barking at the officials.
"He's always barking about something. He can really be an irritable guy."
Spotrac.com projects the Mavericks to be among the top four teams in cap space this offseason. Windhorst wonders how easy it will be to spend that money.
"Let's just say It's not like going to play alongside LeBron (James) or Kevin Durant, guys who you can tell really form good bonds with teammates," he said. "I think he's going to be a challenging guy to play with sometimes. But, if you win, that's going to be the only thing that matters."
Luka Doncic is among the NBA's very best
Though his other stats declined slightly this season, Doncic improved his shooting, recording career-best accuracy from the field (47.9%) and on 3-pointers (35.0%). His final numbers were 27.7 points, 8.6 assists, and 8.0 rebounds per game, landing him on the first unit of the All-NBA team for the second time.
The most eye-catching number may have been Doncic's number of technical fouls. As noted by the Dallas Morning News, his complaints toward officials put him dangerously close to a mandatory one-game suspension as the Mavericks battled for playoff position down the stretch. His shaky chemistry with then-coach Rick Carlisle and teammate Kristaps Porzingis didn't help.
Doncic came to the Mavericks in a draft-night deal with the Atlanta Hawks, who wound up with Trae Young, whose third pro season continues.
"If I'm a GM and I'm starting a franchise, I'm taking Trae Young," former NBA player Kendrick Perkins said on ESPN's First Take. "You know why? Because I know one thing: I'm gonna keep my job. I'm not gonna walk away or get fired or let go. See, right now, what's going on in Dallas, we don't know what's going on."
The Mavericks are starting over
The Mavericks fired longtime general manager Donnie Nelson after the season, and Carlisle announced that he wouldn't return as coach. Cuban replaced them with Nico Harrison and Jason Kidd, respectively.
Kidd was the gifted guard who led Dallas to its only NBA championship in 2011. Now, he'll be coaching one of the best guards in all of basketball.
"I am excited to get to work with this young, hungry and incredibly talented team and to continue to build a winning legacy for the Mavericks organization," Kidd said at his introductory news conference.
ESPN's Windhorst thinks Kidd has his work cut out, but there is upside if he can accelerate Doncic's maturation. At 22 years old, Doncic could have 15 seasons left.
"It's almost scary to think where this guy's going to be when he hits his prime," Windhorst said.
Presumably, he'll still be in Dallas. The Mavs should eventually be able find four guys who don't mind playing alongside him by then.
All stats courtesy of Basketball Reference.