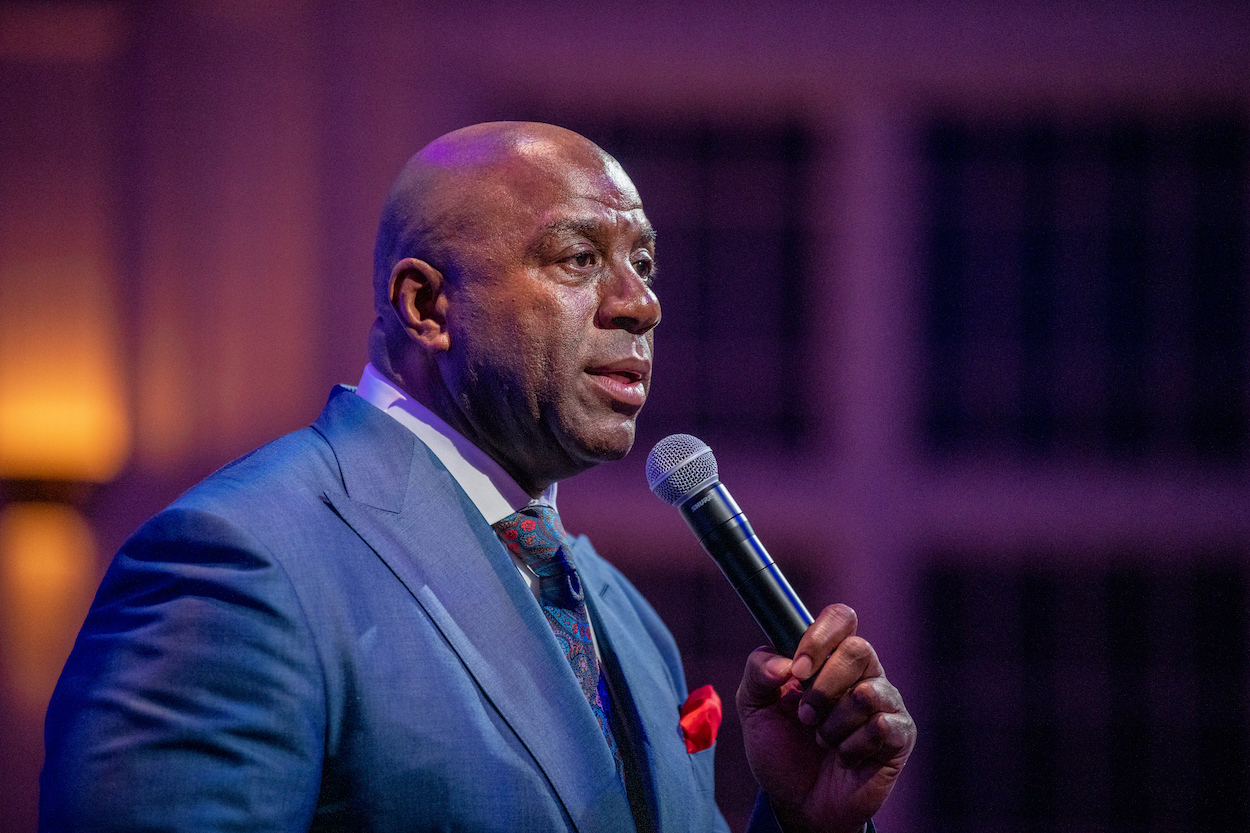 Magic Johnson Credits 2 Unlikely Heroes for Saving His Life After HIV Diagnosis: 'I Was Thinking I Was Going to Die'
Magic Johnson is alive and well today, but he feared for his life after initially receiving his HIV diagnosis in 1991.
Every NBA fan remembers where they were on Nov. 7, 1991 — the day Earvin "Magic" Johnson made the stunning announcement that he had been diagnosed with HIV. Back then, an HIV diagnosis was equivalent to a death sentence, but here Johnson stands, 30 years later, alive and well.
The Los Angeles Lakers legend has kept his struggles with the disease mostly private for the last three decades, but he recently opened up about how terrified he truly was when he first heard the news. Johnson bluntly admitted he had a grim outlook on his future until two unlikely heroes — you might've heard of 'em — Dr. Anthony Fauci and Dr. David Ho eased his mind and set him on a path toward a long and happy life.
Magic Johnson's HIV diagnosis shocked the sports world
There are a handful of iconic moments in professional sports history that will stick with fans for the rest of their lives. Mike Tyson biting off a piece of Evander Holyfield's ear in the ring. The O.J. Simpson car chase. The Miracle on Ice.
Magic Johnson's infamous press conference.
On Nov. 7, 1991, Johnson revealed he had been diagnosed with HIV and that he was retiring from the NBA at 31 years of age. During the somber press conference, Johnson sounded surprisingly cheery. He even joked with the media members in attendance right off the bat.
"I plan on going on, living for a long time, bugging you guys like I always have," Johnson said. "So, you'll see me around. I plan on being with the Lakers and the league — hopefully, David [Stern] will have me for a while — and going on with my life.
"And I guess now I get to enjoy some of the other sides of living."
Fans were shocked by the optimistic aura Johnson emanated that day, but inside, he was struggling to cope with reality.
Johnson credits his life to two unlikely heroes: "I was thinking I was going to die"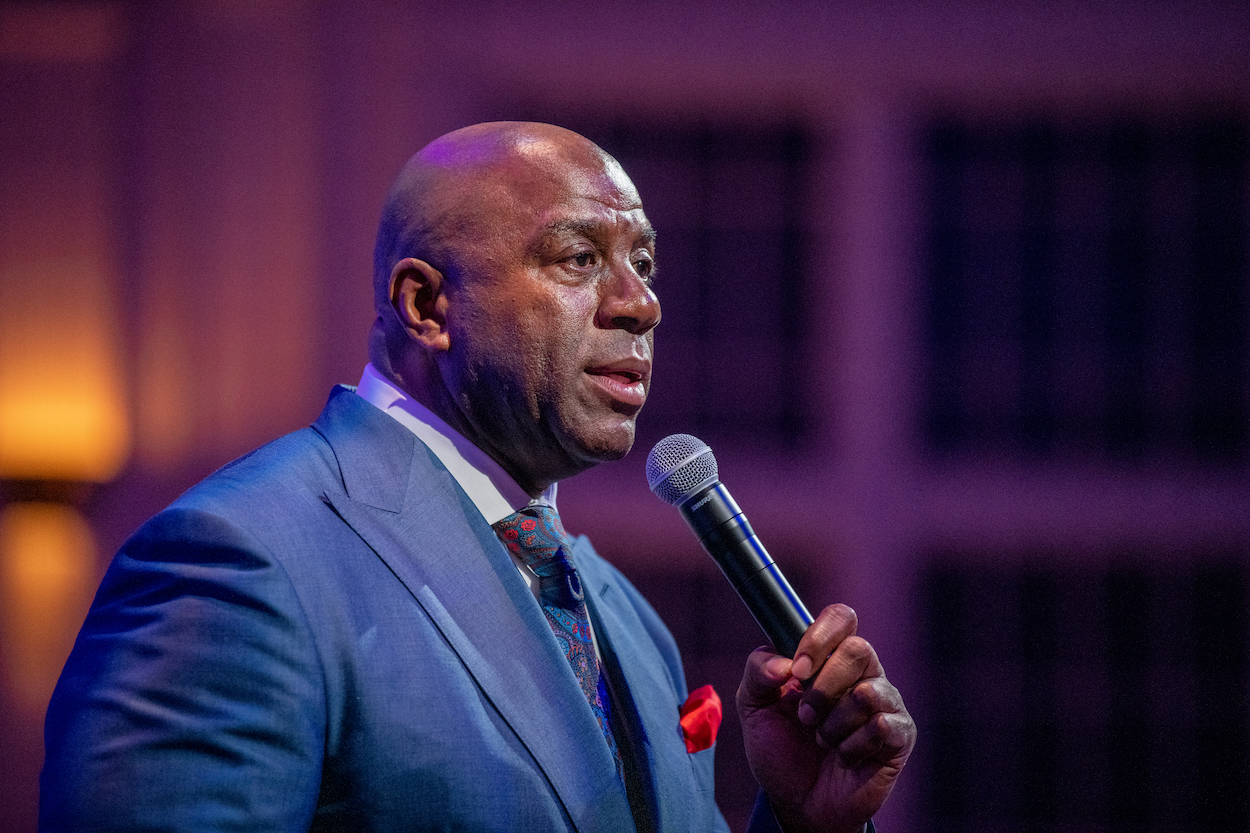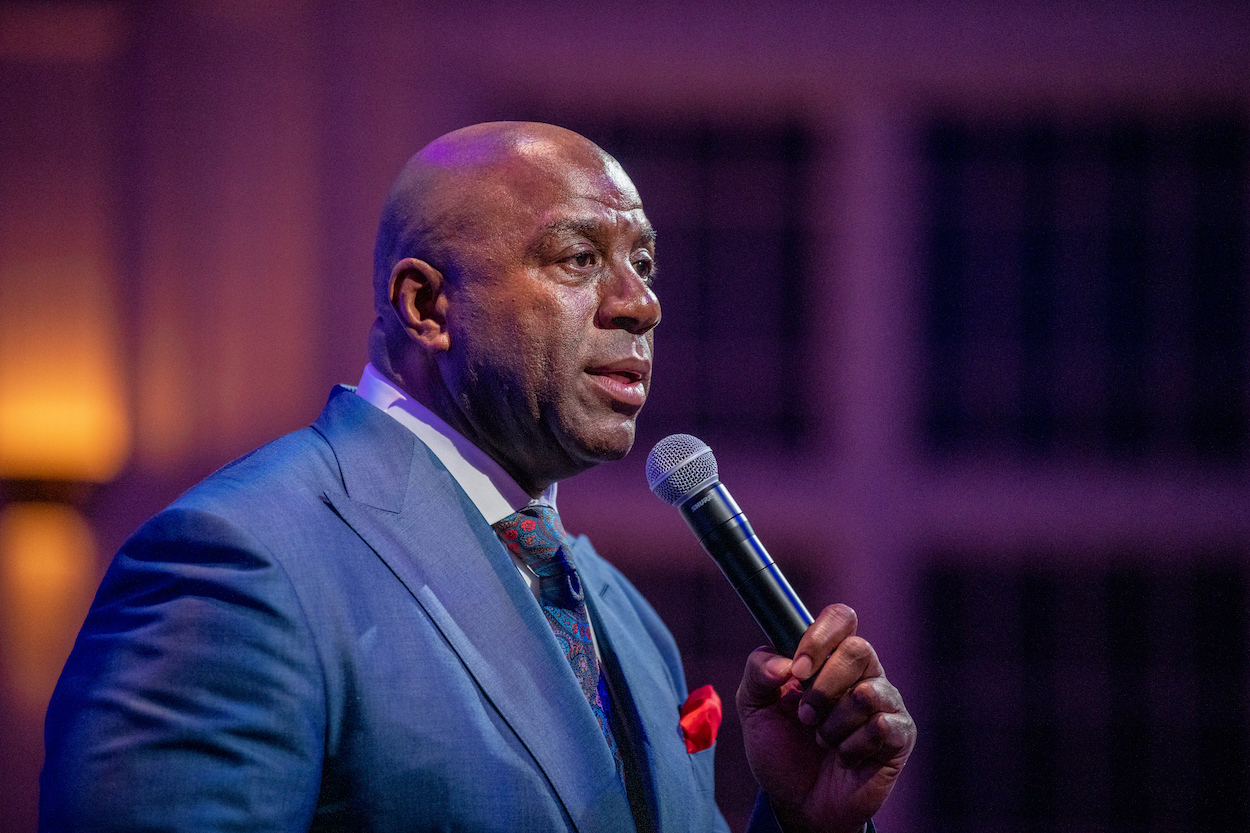 Johnson might've seemed to be in good spirits during the press conference heard 'round the world 30 years ago, but that was just for show. In a recent interview with Oliver Laughland of The Guardian, Johnson candidly admitted he saw his HIV diagnosis as a death sentence.
That was until Dr. Anthony Fauci and Dr. David Ho turned his spirits around.
"Without those two, I probably wouldn't be here," Johnson said.
"At that time, when you got something like HIV, there were so many things I didn't know, so they had to educate me about how the virus was going to act in my body, what I could expect. They calmed me down, because I was thinking I was going to die.
"They told me that the three-drug combination was going to save my life, and they were right."
Magic still hasn't watched the press conference video
Back in the 1980s and 1990s, HIV was still a relatively new disease. Without the modern medicine we have today, HIV was the second-leading cause of death among men 25-44 years of age in 1989. A 20-year-old, HIV-positive male had a life expectancy of just 39 years back in 1996, so it's not the least bit surprising that Johnson feared for his life when he first heard the news.
Today, the life expectancy of a 20-year-old male with HIV is 70 years.
Johnson has no interest in living in the past. He made it through the toughest time of his life and still stands strong today at 61. In fact, he has never even watched a recording of his 1991 press conference to this day.
"As we talk today, right now, I'm thinking, 'Wow,' it's been 30 years and I'm still here, healthy," he told The Guardian. "Everything has gone right. There was one drug then, now we have 30-something drugs.
"I'm not a go-back person. I don't live in the past. I always live now and in the future. That's who I am."