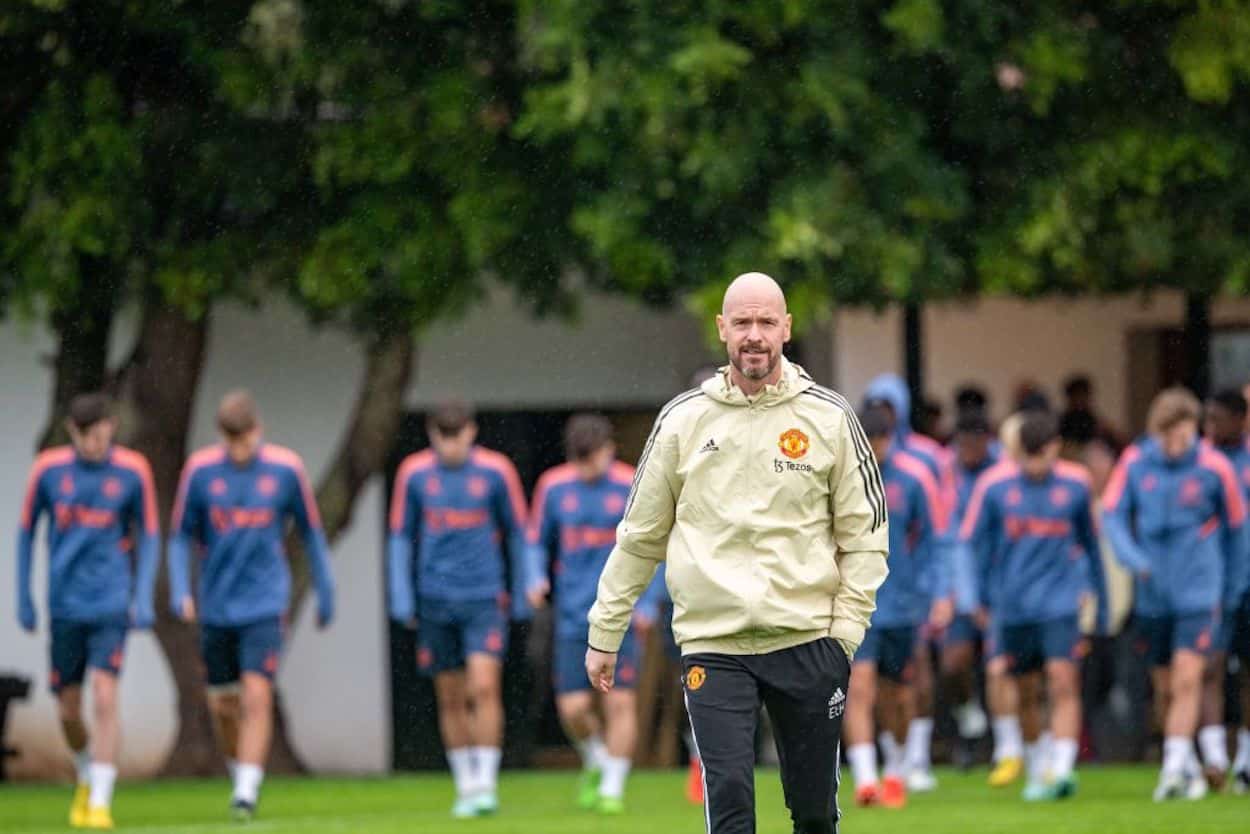 Manchester United Standings: 4 Forwards Who Can Help the Red Devils Climb Higher Than 5th
With the January transfer window rapidly approaching, who can help Manchester United rise up the Premier League table.
While American sports fans are used to their team fighting for playoff position, things work differently in European soccer. For better or worse, there is no postseason. Your record at the end of the regular season is all that matters, which explains why Manchester United standings are an obsession for Red Devils' supporters around the world.
Heading into the January transfer window, the club is on the outside looking in. If you can't win the league — Erik ten Hag's squad isn't ready for that just yet — the next objective is to finish in the top four and secure Champions League football. As of now, it appears that the Red Devils are going to need some reinforcements to cross that threshold.
So with that reality, along with Cody Gakpo's move to Liverpool in mind, let's consider some striker options who could help improve Manchester United's place in the Premier League standings.
Manchester United Standings: Where do the Red Devils currently stand?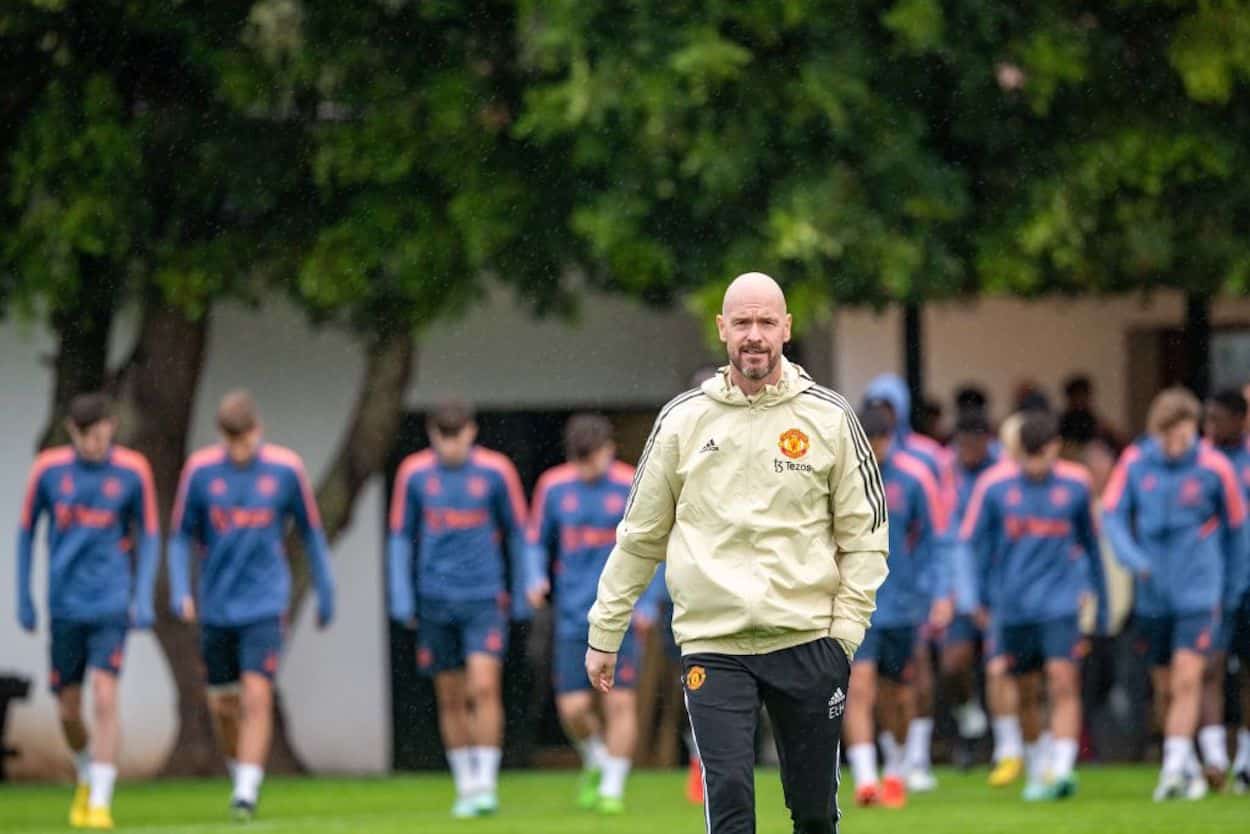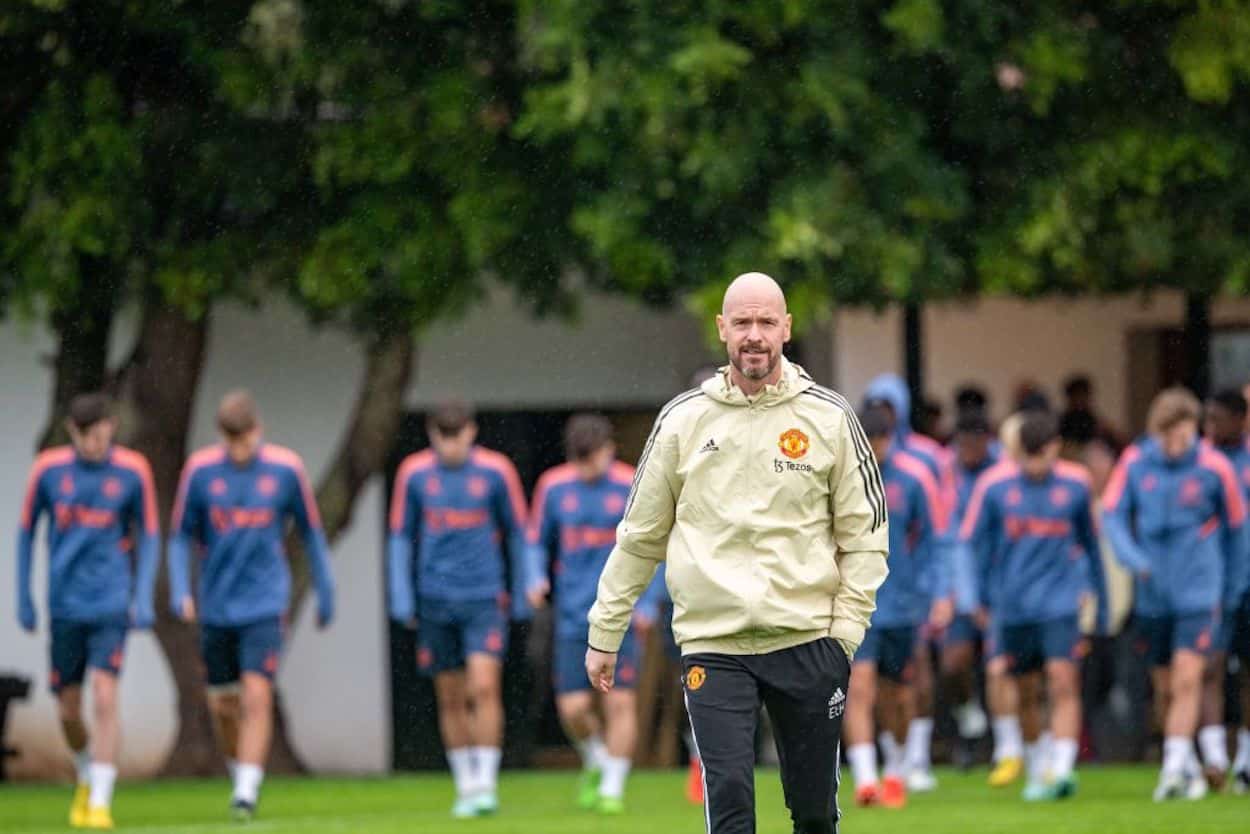 During the Premier League's festive period, the games come thick and fast. While that might be a physical challenge, it also provides an opportunity to rise or fall in the table. Manchester United will be hoping that the former situation arrives.
After the Boxing Day fixtures, the Red Devils sit in fifth place in the Premier League standings, having secured 26 points through 14 matches. While being 14 points behind league-leading Arsenal, albeit with a game in hand, isn't ideal, things aren't completely a lost cause.
As mentioned above, the first goal for every "big" team is to finish in the top four. That secures a place in the Champions League, bringing additional money, prestige, and a theoretical advantage when it comes to recruiting players. When it comes to that race, the Red Devils aren't far off the pace.
If we look higher up the Premier League standings, Tottenham currently sit in fourth place on 30 points. They've played two extra games, however, meaning that United could close that gap without any heroics. A December 27 win over Nottingham Forest, for example, will bring Erik ten Hag's men within touching distance of a Champions League place.
With that being said, though, there is a potential banana skin looming. After parting ways with Cristiano Ronaldo, United only have Marcus Rashford and Anthony Martial as striker options. Cody Gakpo looked like an interesting, if imperfect, option, but he now seems destined to join Liverpool. That leaves the club's potential climb up the standings hanging in the balance. Can they identify, recruit, and buy a player before January ends? Or will Manchester United's place in the standings be under threat?
Let's consider the options.
A loan for Joao Felix
As I mentioned above, Manchester United parted ways with Cristiano Ronaldo in December. Perhaps they'd like to replace one forward with another?
When he moved from Benfica to Atletico Madrid, Joao Felix looked like the next superstar. In the Spanish capital, though, things haven't completely clicked. While the forward did win La Liga and claimed the club's 2021-22 Player of the Season title, he also struggled with injuries and reportedly clashed with manager Diego Simeone. We don't know exactly what happened behind the scenes, but we do know the forward has slipped down the depth chart and wants to leave the club.
During the 2022 World Cup, rumors began to swirl that Joao Felix could leave Madrid on loan in January. While plenty of clubs would be interested in his services, the Portuguese could be a stop-gap solution for Manchester United's attack. His ability to play as a second striker and winger suggests he'd be flexible enough to play in ten Hag's system, and if he shines, United have the ability to pay a sizable transfer fee.
Is he the long-term solution and worth the money? Or would he continue his uneven trajectory from Atletico Madrid? That's the question for United's brass.
Victor Osimhen is unlikely to arrive, but he'd instantly change Manchester United's standing
Compared to the global might of the Premier League, Italy's Serie A can sometimes be overlooked. Victor Osimhen, however, is probably on the radar of Europe's biggest clubs.
Napoli currently sit atop the league table, and the Nigerian striker is part of the reason why. He's posted nine goals and two assists through 11 league matches and profiles well in FB-Ref's positional percentiles. Osimhen also passes the eye test, as he's more than just a speedster. While he can outrun defenders, he's also capable of holding his own physically and producing some excellent finishes.
That all sounds pretty good, right? Well, the issue will probably be convincing Napoli to sell. The club is still in the Champions League and currently sits atop Serie A, which would make selling their striker quite the risk. It's possible Manchester United could tempt them to sell in January, but Osimhen is probably a summer target.
Could Goncalo Ramos get a move to Manchester United after his break-out World Cup?
In Qatar, Goncalo Ramos replaced Cristiano Ronaldo and promptly potted a hat trick. Could he replace the Portuguese legend at Old Trafford, too?
While that performance and his domestic form suggest Ramos can score goals, he won't come cheap. The striker is one of Benfica's most promising prospects, and while the Portuguese club does tend to sell those players, the brass can afford to play things close to their chest. There's a massive release clause in the 21-year-old's contract, and Benfica can use that as the starting point for negotiations. If a potential buyer's bid isn't good enough, the Portuguese club can wait for another transfer window before potentially composing.
Beyond the financial challenges of the deal, it's also fair to wonder if Ramos is the answer. While his talent seems clear, being the cornerstone of a Manchester United rebuild is a sizable task. Is one strong match at the World Cup and some success in Portugal enough to prove he's the man for the job?
The return of Memphis Depay could provide a short-term boost to Manchester United's place in the standings
In 2015, a young Memphis Depay arrived at Old Trafford as United's next big star. Things never clicked, however, and the forward joined Lyon in January 2017. He later moved to Barcelona but has since fallen down the pecking order and seems poised to depart the Camp Nou.
Could a return to England be on the cards?
While there certainly could be some hesitation — his time at United wasn't particularly happy — there are some factors that could link Memphis to the Red Devils. Beyond his familiarity with the club and city, he presumably knows ten Hag from their time at PSV. That personal connection could provide a boost.
While Memphis' potential accessibility — he seems ready to leave Barcelona, whether that's on a loan or an affordable deal — could be an advantage, it is worth noting that he wouldn't be a long-term solution. If he moves to Old Trafford on loan, the scope of that deal is obviously limited. Even if he arrives on a permanent deal, though, a 28-year-old striker won't be around forever, especially of ten Hag is imagining rebuilding United as more of a multi-year project than a quick sprint up the standings.