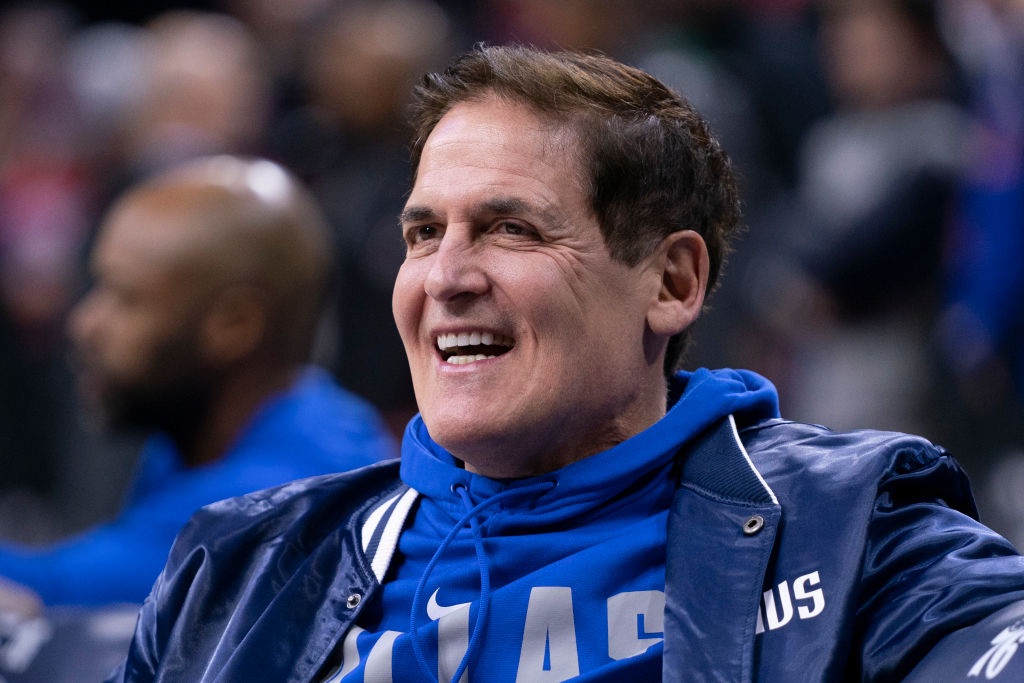 Mark Cuban Is Glad He Didn't Make This Big Mistake
Already the owner of the NBA's Dallas Mavericks, Mark Cuban has tried branching out over the years into another favorite sport without success. Cuban, who grew up following the Pittsburgh Pirates, tried to buy two Major League Baseball teams between 2008-10 and considered bidding on a third in 2012. None of those efforts panned out. …
Already the owner of the NBA's Dallas Mavericks, Mark Cuban has tried branching out over the years into another favorite sport without success.
Cuban, who grew up following the Pittsburgh Pirates, tried to buy two Major League Baseball teams between 2008-10 and considered bidding on a third in 2012. None of those efforts panned out.
An 0-for-3 day at the plate is a bad one for a major-league hitter, but Cuban sounds like he would be more than happy to go 0-for-30 in his pursuit of Major League Baseball franchises.
Mark Cuban isn't a fan of MLB's leadership
"Baseball is a mess right now and they have zero vision to see them out of it," Mark Cuban tweeted Tuesday. "I'm thankful they didn't let me buy a team."
Cuban's broadside was in response to the way Rob Manfred, the MLB commissioner, has dealt with the Houston Astros' signal-stealing scandal.  He says players and fans are incredulous Manfred didn't punish Houston Astros players over the cheating that may have contributed to their 2017 World Series championship.
If Cuban had his way, he might be one of Manfred's 30 bosses right now. Cuban was hot to buy the Chicago Cubs by himself in 2008 and the Texas Rangers in 2010 in a joint bid with Jim Crane, who went on to become managing partner of the Astros. Cuban also let it be known in 2012 that he was interested in owning the Los Angeles Dodgers.
None of those efforts panned out, which had to frustrate Cuban as both a sportsman and a businessman. The Rangers alone nearly tripled in value in 10 years.
Cuban's latest remark wasn't even his harshest criticism of baseball.
"Major League Baseball is run more like the mafia and more like a fraternity than it is a business," he said after another unsuccessful effort to buy a team.
Does Mark Cuban have credibility when it comes to team ownership?
Mark Cuban paid $285 million in 2000 to purchase the Dallas Mavericks – now worth $2.25 billion according to Forbes — and has been a hands-on owner for two decades. He frequently interacts with fans online and at Mavericks homes games, and he also attends numerous road games.
Dallas reached the NBA Finals in 2006 and won its first league championship in 2011. Mavericks fans may love Cuban's passion for winning, but then-commissioner David Stern came down on him repeatedly for his willingness to publicly criticize game officials and the NBA office.
The league has fined him a sum exceeding $1.5 million for a dozen separate infractions. One of the biggest hits to Cuban's wallet came in February 2018 when Adam Silver fined him $600,000 for suggesting the Mavericks would benefit from tanking the remainder of the season.
Mark Cuban fixed poor judgment with the best response ever
Cuban flew off the handle in 2002, telling reporters that Ed Rush, the NBA manager of officials, "wouldn't be able to manage a Dairy Queen."
Dairy Queen executives bristled at the comment and responded by saying he should spend time in one of their restaurants to get an appreciation for the hard work their employees perform every day.
Cuban accepted the challenge and showed up to work at the Dairy Queen in Coppell, Texas, for the day.