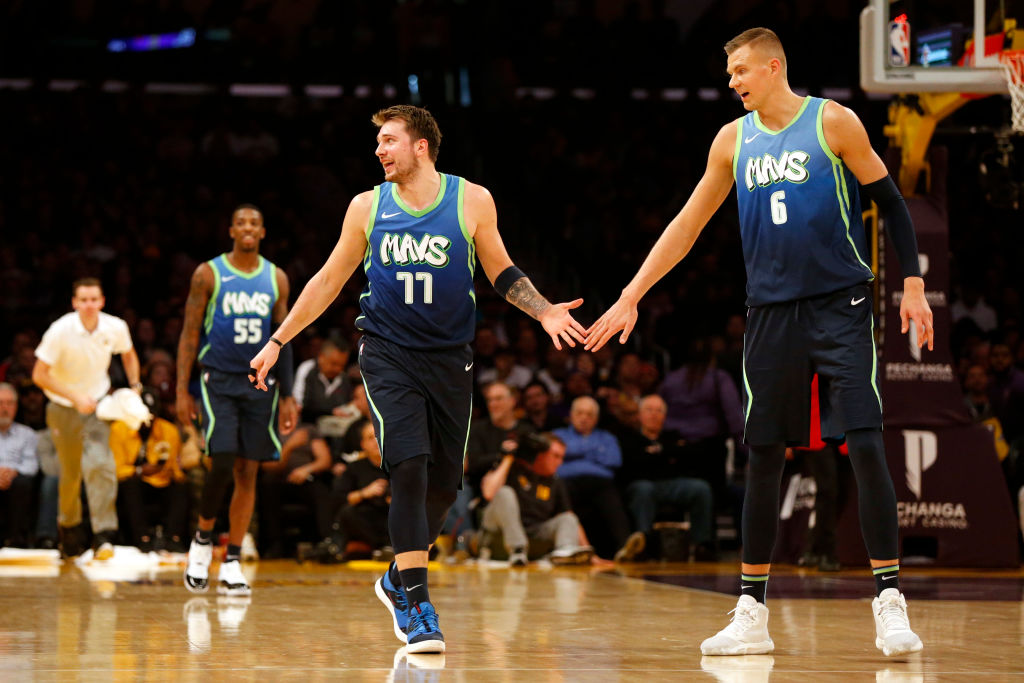 Here's How Luka Doncic and the Dallas Mavericks Became Contenders so Quickly
The Mavericks are in the hunt for the NBA playoffs again, and drafting Luka Doncic was just one move that made them contenders.
The Dallas Mavericks saw the end of the 2010s give the team a lot of hope for the future. Built around budding superstar Luka Doncic, the team has quickly become a contender in the Western Conference.

Building championship-caliber teams doesn't happen overnight, and while the Mavericks have struggled the last couple of seasons, all it takes is for a few good moves to turn franchises fortunes around. Acquiring Kristaps Porzingis was a move made with the NBA Finals in mind, but it wasn't the only one. Let's look at how Dallas has gone from being a lottery team to possibly fighting for home-court advantage in the playoffs.

The Mavericks made some smart roster moves
Scouting and managing the salary cap are very important for successful NBA teams. We have seen the Celtics completely re-tool their roster after trading Paul Pierce and Kevin Garnett to the Brooklyn Nets, and San Antonio seems in contention every single year despite roster turnover.

Dallas made a few smart moves that helped put them firmly in the mix for the 2020 NBA playoffs. That comes from a combination of smart drafting, shrewd trades, and a little bit of foresight. Drafting Luka Doncic was part of it, and so was picking up players that have maximized their value and exceeded expectations.

Rebuilding in the twilight of Dirk Nowitzki's career
Three players crucial to the 2019-20 success were acquired during the last few seasons of Mavericks' great Dirk Nowitzki's career. Although he was still putting up decent numbers, everyone in Dallas knew Dirk wasn't as effective as he once was and used smart scouting to pick up players that were overlooked by other teams.

Dorian Finney-Smith, Maxi Kleber, and Dwight Powell have all had major roles on the team this season.

Although he went undrafted out of Florida, Finney-Smith played in 81 games during his rookie campaign in 2017-18. He is currently shooting over 38% from behind the arc and has become a very capable three-and D player for Dallas.

Kleber also went undrafted and has become an offensive threat off the bench for Dallas.

Powell was an afterthought in the trade for Rajon Rondo from Boston, but he is the starting center and forms a formidable one-two punch with Kristaps Porzingis.

Trading for Luka Doncic and building the team around him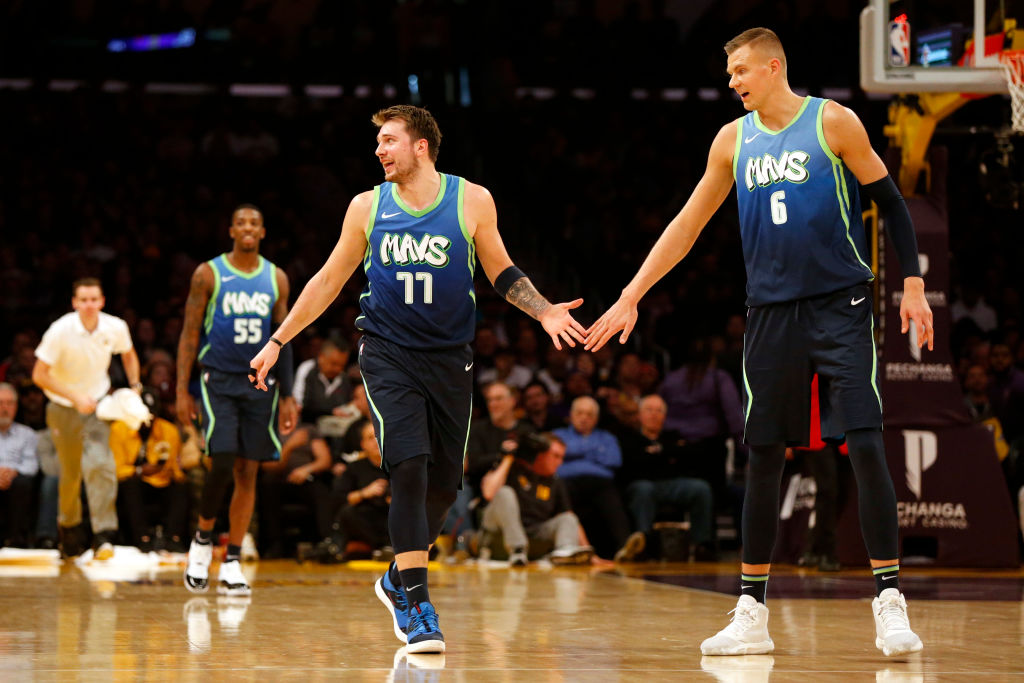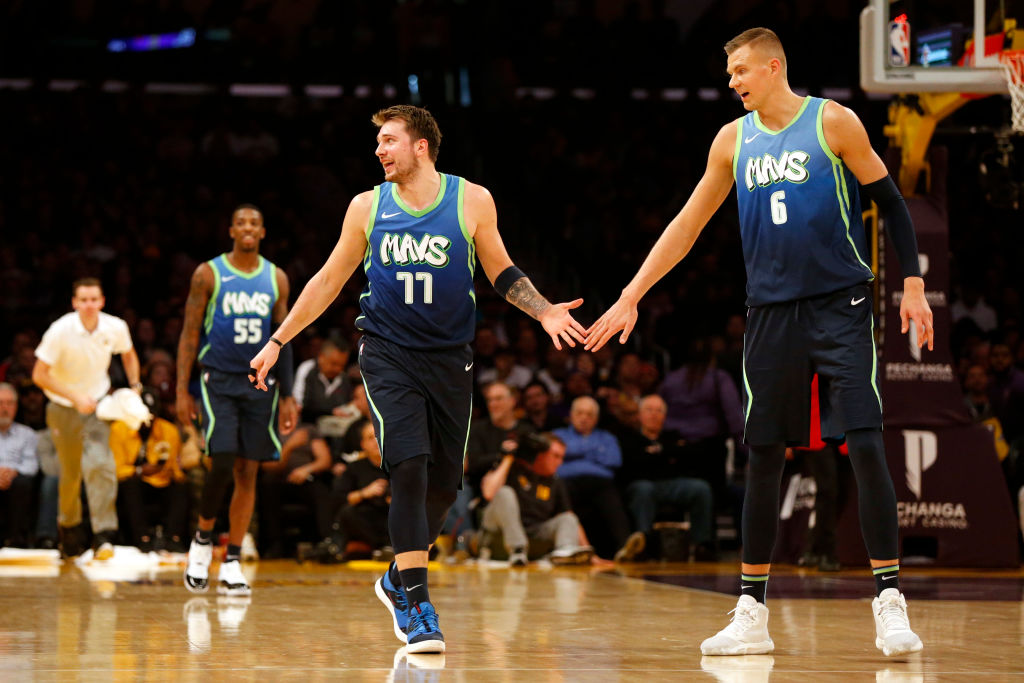 When the Mavericks traded for Luka Doncic, it was viewed as one of the riskier moves of the 2018 NBA draft.

Instead of going with Trae Young and building around their potential new point guard the future, the team instead gave up an extra first-round pick to land Doncic, who clearly was the top player on their draft board. Doncic edged Young for Rookie of the Year, and Young would very much like it if fans stopped asking him about Doncic.

Young is proving himself to be one of the top point guards in the Eastern Conference, but Atlanta is struggling. There's no doubt in our mind that Doncic would have them fighting for a playoff spot.

In his second season, he has become a legitimate MVP candidate, averaging almost 29 points, 10 rebounds, and nine assists per game. He could become just the third player in NBA history to average a triple-double for an entire season (along with Oscar Robertson and Russell Westbrook).

The team also acquired Kristaps Porzingis from the New York Knicks, after he made it very clear he would not re-sign with the franchise after years of inconsistency in the front office and on the court.

Both players are still finding out how to play with each other, but we think they could become the next great tandem in the West. The Mavericks missed the NBA playoffs in 2017, 2018, and 2019, but drafting Luka Doncic, adding Kristaps Porzingis, and being smart with their other personnel moves quickly helped the franchise become a contender once again.