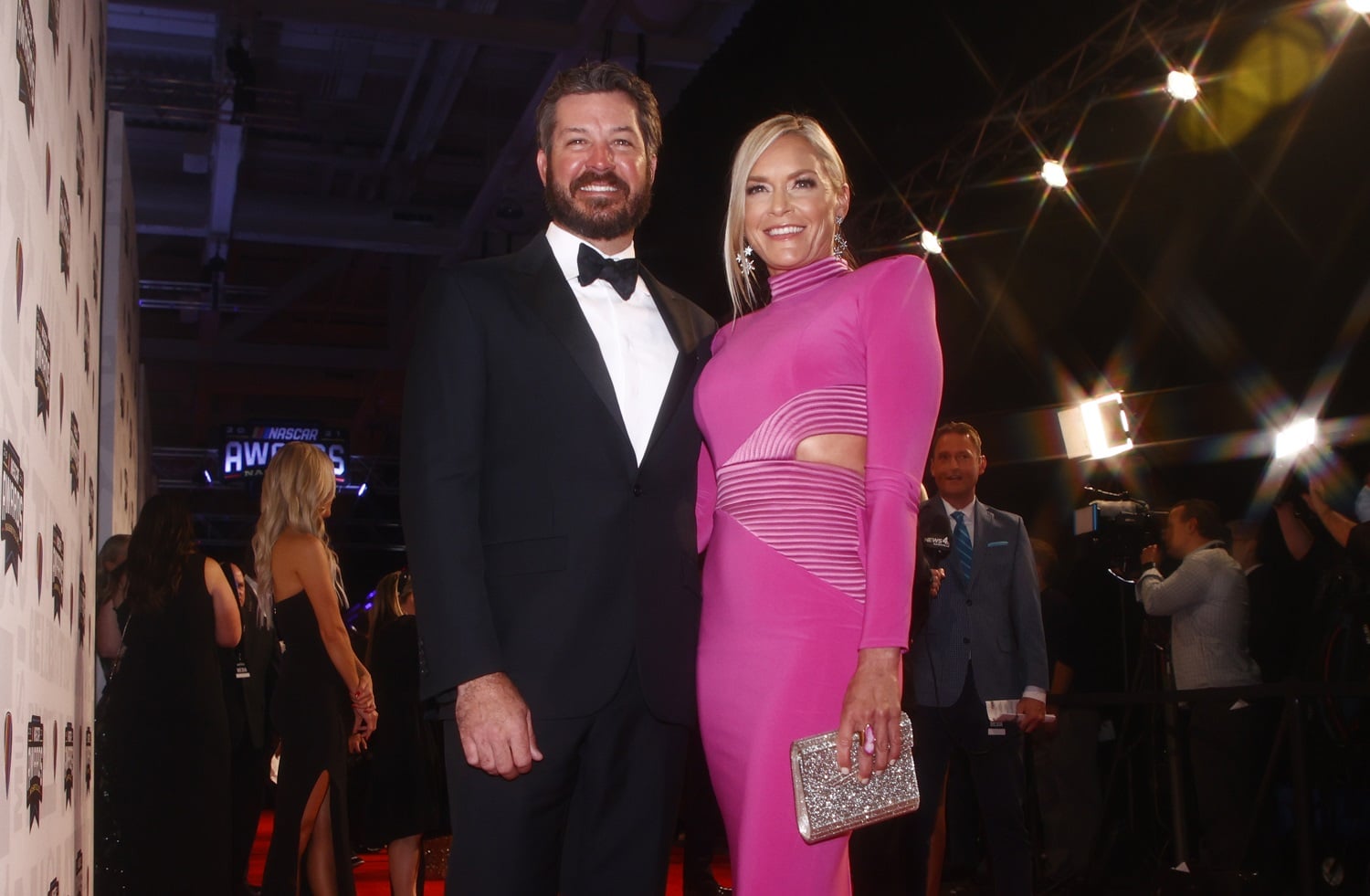 Martin Truex Jr. Begins the New Cup Series Season With Unexpected News
Martin Truex Jr. revealed that he and longtime girlfriend Sherry Pollex are no longer together.
The upcoming Cup Series season was already going to be unfamiliar territory for NASCAR veteran Martin Truex Jr. from a racing standpoint, and now it's been clouded by unexpected personal news.
The driver of the Joe Gibbs Racing No. 19 Toyota, winless last year for the first time since 2014 and quite possibly headed for retirement after this season, revealed on social media his breakup with longtime girlfriend Sherry Pollex.
Martin Truex Jr. posted an update on social media
Martin Truex Jr. and girlfriend Sherry Pollex have been together and highly visible in racing circles since 2005, so Friday's Instagram post by the driver announcing the end of the relationship likely caught some fans by surprise.
The driver's statement implied a mutual decision by the couple. "I will continue supporting Sherry moving forward," he wrote. Pollex's Instagram story the same day did not mention the breakup, but a reel she referenced and subsequently deleted may have been related to the development:
The reel's title listed "3 things that you need to come to terms with, in life."
"If they wanted to, they would."
"No response is a response."
"Not everybody has the same values, the same goals or the same heart that you do."
Martin Truex Jr. has supported Sherry Pollex through bouts with cancer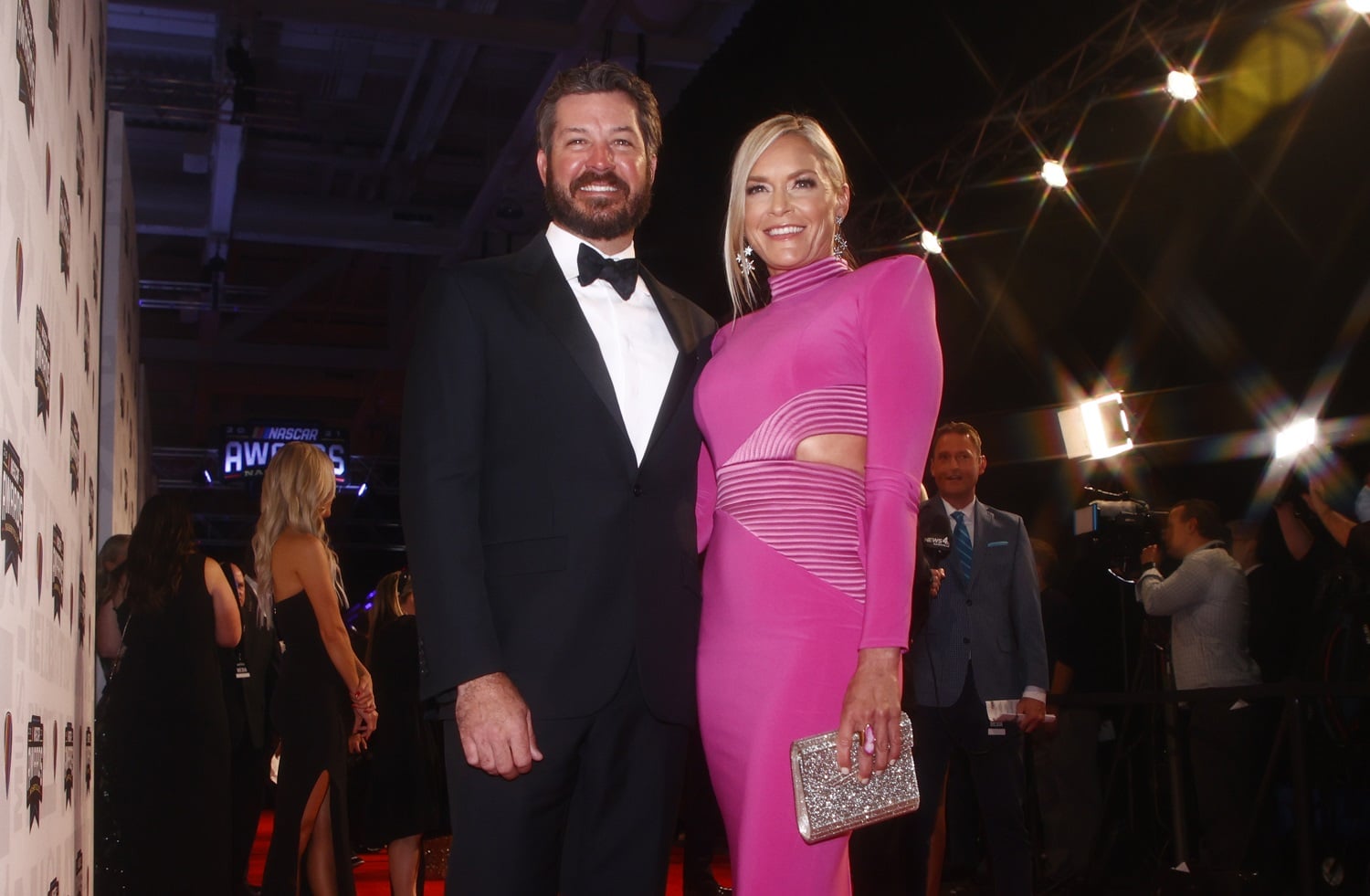 NASCAR driver Martin Truex Jr. and girlfriend Sherry Pollex launched The Martin Truex Jr. Foundation in 2007 to draw attention to ovarian and childhood cancers and assist those affected by them. 
Then, Pollex received an ovarian cancer diagnosis in 2014. She underwent a radical hysterectomy and 17 months of chemotherapy. The cancer returned in 2017, the year Truex won the Cup Series championship in the Furniture Row Racing No. 78 Toyota.
Pollex endured more surgery and chemotherapy. In November 2020, Truex and Pollex celebrated the opening of the Sherry Strong Integrative Medicine Oncology Clinic in Charlotte, North Carolina. The clinic focuses on palliative care for cancer patients through acupuncture, oncology massage, yoga, and diet. 
Just a month later, follow-up treatment detected more cancer, and Pollex underwent additional surgery.
Sherry Pollex advocates in the tradition of other NASCAR significant others
The NASCAR Cup Series season is a 40-week grind for drivers, who seldom get more than three days per week at home – with even some of that time spent at the team shop to prepare for the next race. It contributes to why many racing families go on the road together for racing weekends whenever possible.
Still, many drivers find time to take on charitable causes, and the wives or significant others are often the inspiration as well as the driving force. Martin Truex Jr. and Sherry Pollex have supported programs related to aiding cancer patients since 2007.
One of Truex's former Joe Gibbs Racing teammates has gone in a different direction but has also made an impact. Kyle and Samantha Busch, inspired by their own struggles navigating the complexities of in vitro fertilization, started the Bundle of Joy Fund. The foundation promotes education and offers financial assistance to couples seeking fertility treatments. The foundation website says 104 grants totaling $1.36 million have resulted in 66 births.
More recently, Kyle and Katelyn Larson revealed a diagnosis of Alopecia for their daughter, Audrey, shortly before the 2022 Cup Series playoffs. Alopecia is an autoimmune disorder causing hair loss, and Audrey has experienced the effects since she was 18 months old.
Katelyn Larson did interviews in the fall to raise awareness of Alopecia Awareness Month, and the couple began selling shirts on the driver's racing website. Proceeds and a matching donation from the Kyle Larson Foundation are steered toward the National Alopecia Areata Foundation.
Got a question or observation about racing? Sportscasting's John Moriello does a mailbag column each Friday. Write to him at [email protected].