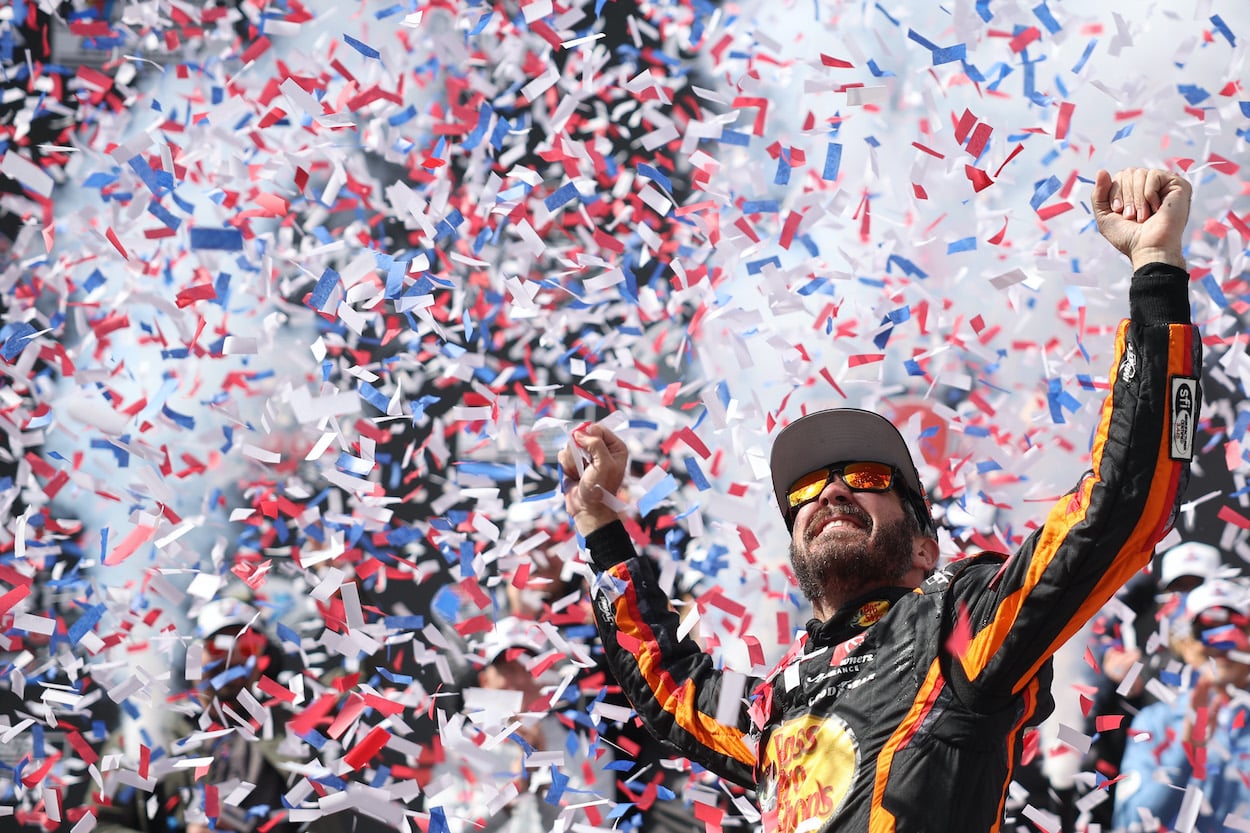 Martin Truex Jr. Unexpectedly Drops Hints on Retirement and Identifies Specific Driver He Wants to Replace Him
Martin Truex Jr. surprisingly brought up his retirement plans after winning at Dover, including identifying the specific driver he wants to replace him and when that might happen.
Martin Truex Jr. went winless for a full season in 2022 for the first time since 2014. He missed the playoffs. With that decline, which could have been attributed to adjusting to the new Next Gen car and overall bad luck, it was understandable that the 42-year-old driver openly admitted he was considering retirement. Eventually, he signed a one-year deal to return in 2023.
It's May, around the same time last year when members of the media began inquiring about the Joe Gibbs Racing driver's future. This year, reporters shouldn't even bother asking because the 2017 Cup Series champion effectively answered that question this week at Dover. Interestingly, it wasn't winning the race that solidified he would be back in 2024 — although that performance certainly didn't hurt — but what he said afterward in Victory Lane, including identifying the specific driver he wants to replace him in the No. 19 car when he walks away.  
Martin Truex Jr. wins and ends long drought
Martin Truex Jr. was having a bad case of deja vu at Dover Motor Speedway on Monday. And it's hard to blame him or anyone on his team. 
There have been multiple times in the last two seasons when the No. 19 was the dominant car, held a lead late in the race, and appeared destined for victory when a caution would come out and the team would somehow find a way — through their own doing or circumstances — snatch defeat from the jaws of victory.    
It felt eerily familiar on Monday when a caution came out with 14 laps remaining after Joey Logano went for a spin while Truex led the race. On the subsequent pit stop, crew chief James Small called for a two-tire stop, which allowed the car to maintain its position off of pit road.
On the restart, Truex battled on the outside and eventually pulled ahead of Ryan Blaney before holding off Ross Chastain to claim victory and end his 54-race winless streak dating back to Richmond in September 2021.  
Truex talks about brother's first win and unexpectedly brings up retirement
After the race, Truex talked with SiriusXM NASCAR Radio reporter Claire B. Lang about ending the lengthy skid and how happy he was for the overall weekend, which included younger brother Ryan impressively winning his first-ever Xfinity race while running a limited six-race schedule. While discussing his younger sibling's achievement and determination to get to where he is today, the driver surprisingly brought up his retirement and provided a timeframe when it might happen while suggesting that he'd like his brother to serve as his replacement in the No. 19 Cup car.
"It would be so awesome if one day when I retire I could get him in this car of mine," Truex said. "But for now, we need to get some sponsors and we need to get him in that 19 Xfinity car more often, and get him full-time and get him a championship there."
Lang followed up and asked the driver if he'd lobby with Joe Gibbs for his brother to replace him when he does decide to hang up the helmet one final time.   
"We got to take it one step at a time," he said. "We need to get him full-time in Xfinity. With the right team and the right guys he's got now that he's working with, he's a championship contender from day one. We just need to find a way to get that deal put together for next year. 
"Everybody's working hard on it. Obviously, that win's got to do a lot. I hope it does enough because I'm his biggest fan and I know he can get it done."
What might happen in future?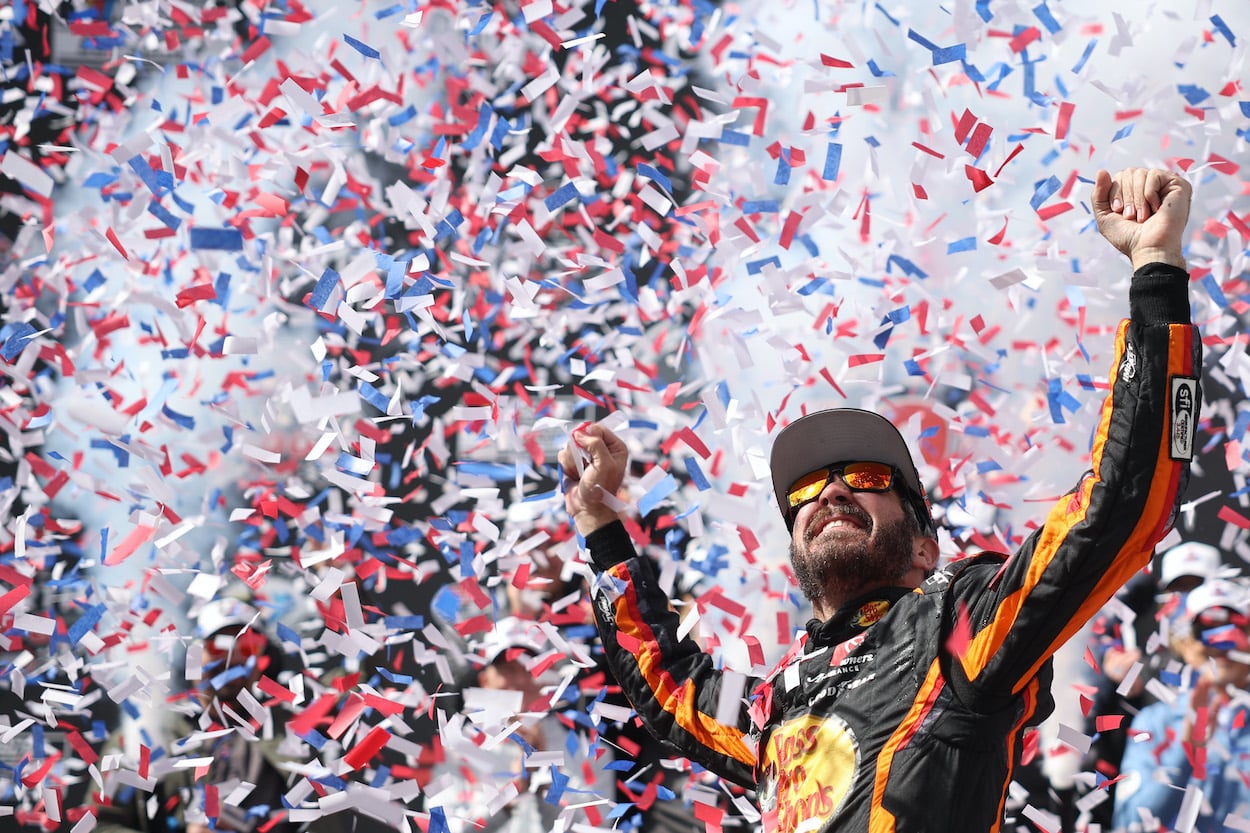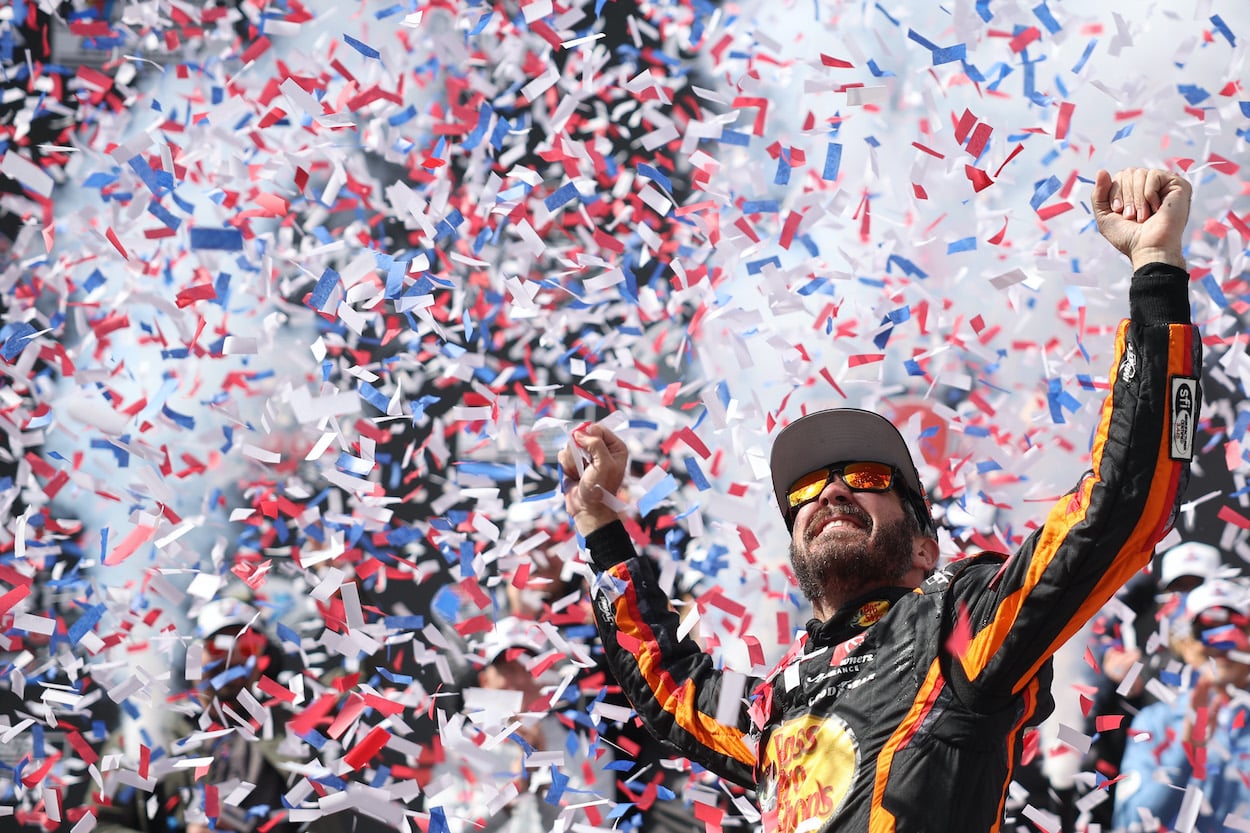 Truex's perfect scenario would be that Ryan lands a full-time ride in Xfinity in 2024, which, according to the champion driver, many folks are diligently working on behind the scenes to secure the sponsor dollars and make it happen.   
If his younger brother goes out and performs well, and who knows, maybe even wins the championship like Martin believes he can, that would be the perfect segue for Ryan to get promoted to the Cup Series and replace his older brother. Interestingly, you could add a year if Ryan needs extra time to establish himself and then he makes the jump and replaces Martin in 2026. 
So we may not know the exact time of Truex's retirement based on what he said on Monday, but we know it will not be in 2024. And it's not hard to see how that win in Dover only solidified his future plans. 
For the latest breaking news and information about NASCAR's three national series, check out @kdsportswriter on Twitter.