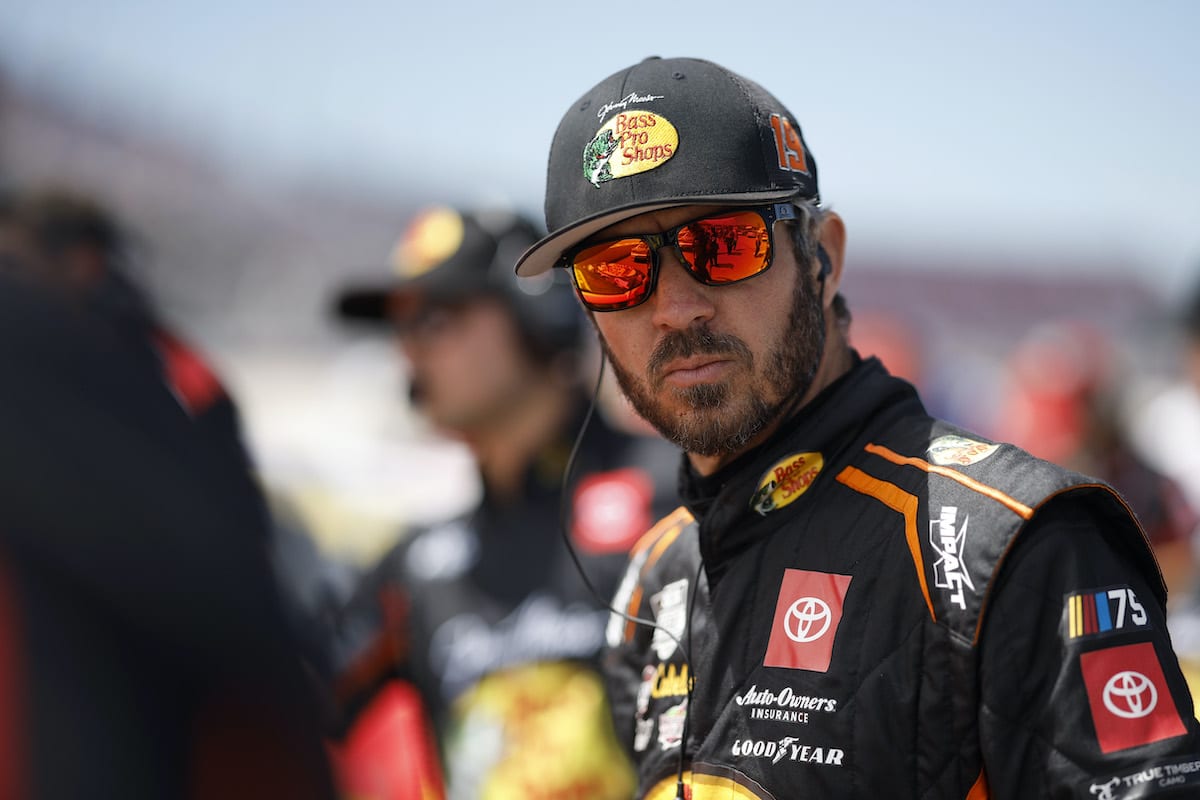 Martin Truex Jr. Can't Hide Feelings and Gets Sarcastic With Crew at Darlington
Martin Truex Jr. had a rough night at Darlington and was unable to hide his frustration, getting sarcastic with his crew over the team radio.
Before starting the 2023 NASCAR Cup Series playoffs at Darlington, many pundits predicted Martin Truex Jr. would be the one holding the trophy at Phoenix in November after his solid season, which included three wins, consistently running up front, and earning the regular-season trophy.
Unfortunately, the Joe Gibbs Racing car didn't resemble anything close to what it's shown in the first postseason race at The Lady in Black, struggling in qualifying and following up with a mediocre performance littered with costly mistakes. At one point, the 43-year-old driver couldn't hide his frustration with his team and sarcastically let them hear about it over the radio.
Martin Truex Jr. doesn't hide his feelings at Darlington
The struggles of Martin Truex Jr. at the track Too Tough to Tame started the day before the race when the No. 19 was loose throughout his qualifying run, narrowly missing hitting the wall and finishing 31st. 
On Sunday, starting from the back of the pack, the JGR driver methodically made his way up through the field. By the end of Stage 1, he was one of the biggest movers and sat in 18th position. 
However, any progress made was lost during the second segment when the driver left pit road and noticed something was off in the car. 
"I got a left rear loose or something. I'm spinning out," Truex informed his team over the radio. He returned to pit road the next time around to have the situation addressed. Upon getting back on the track and blending in with the field , his spotter, Drew Herring, informed him that he was two laps down.
"F****** wonderful," the driver sarcastically replied. 
He wasn't done. Later in the race, the 2017 champion offered more opinions on his car's overall performance. 
"My God, we suck," he said. "Just bad."
Truex battles and salvages 18th place
Despite being laps down and mired deep in the field, the veteran driver managed to hold on and pull off an 18th-place finish. After the race, crew chief James Small admitted it was a rough night. 
"It was just a bad day," Small told Frontstretch.com. "We were making our way up there. It's so hard to pass and it was kind of going OK. Car wasn't really balanced that great but it was still trucking along the run. Then we had to come back under green for a loose right-rear wheel, which then, stuck down a lap. 
"Fought with that. Finally we're able to wave around but you know, we hit the fence a couple of times. It was just a bad day. Balance was off. And then, at the end there, managed to get back on the lead lap again and somehow finish 18th or wherever it was, which is probably better than where we thought we would be at a certain point. Hopefully put that behind us and move on to next week."
Truex came into Darlington in second and +29 points above the cutoff line. After, he had dropped to sixth and +25 points clear of the cutline.
To stay up to date on the latest happenings in NASCAR, including breaking stories you can't find anywhere else, follow Kyle on YouTube and Twitter.