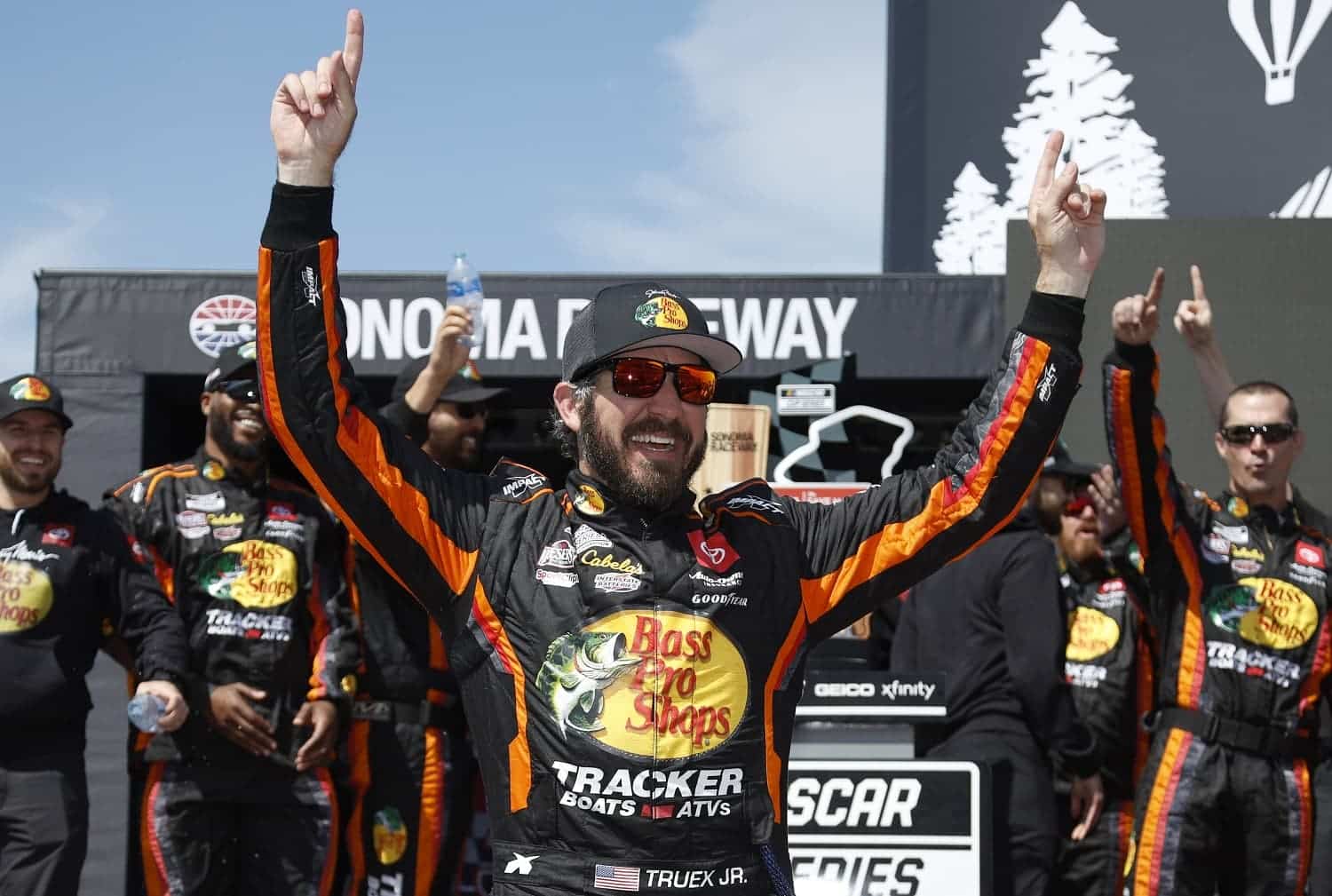 Martin Truex Jr.'s Win Closes the Book on a Lingering NASCAR Failure
Martin Truex Jr.'s victory at Sonoma mans Toyota drivers have won the last three Cup Series races on road courses.
For the first time since Oct. 31, 2021, Martin Truex Jr. left a NASCAR Cup Series track on Sunday as the leader in points. It represents a breakthrough for MTJ after enduring a frustrating 2022 season.
However, there was a bigger winner at Sonoma than Truex or even the Joe Gibbs Racing team.
Martin Truex Jr. is rolling in 2023
The victory at Dover a month earlier all but assured Martin Truex Jr. of a return to the NASCAR Cup Series playoffs. Sunday's convincing win at Sonoma clinched it, leaving the bad memories of 2022 behind.
Truex has won 33 races since arriving in the Cup Series in 2004 but was blanked last season. That's not to say he performed poorly, however. In fact, MTJ slipped from previous seasons but still finished in the top 10 in 15 races, and he finished 25th or worse in just two of 26 regular-season starts.
The issue, though, was the parity brought about by the introduction of the Next Gen car produced enough winners to freeze Truex out of making the playoffs on points. The team's disappointment was reflected in just three top-10 showings in the playoffs.
This season has been a different story. Truex has finished in the top 10 eight times already. More importantly, he has triumphed at Dover and now Sonoma. He left the California road course on Sunday leading the standings by 13 points over William Byron and 24 apiece over Ryan Blaney and Ross Chastain.
Toyotas have won the last three races on road courses
Chevy, Ford, and Toyota all faced challenges in 2022 with the introduction of the Next Gen car to the NASCAR Cup Series. NASCAR's standards for the new model severely limited what the manufacturers could do with their own designs and innovations, and the result was more parity than had been seen in recent memory – 19 winners in 36 points races.
Each manufacturer had strengths and weaknesses. In the case of Toyota, road courses were a season-long issue for 23XI Racing and Joe Gibbs Racing. Their six primary cars combined for more finishes of 30th or worse than top-10 results. Drivers posted a cumulative average finish of 20.2, and only Christopher Bell's clutch playoff win on the Roval in Charlotte stood out as a memorable achievement.
Suddenly, however, circumstances have changed. Tyler Reddick, who made the leap from Richard Childress Racing to 23XI in the offseason, won at Circuit of the Americas this spring, and Martin Truex Jr. won on Sunday at Sonoma.
Suddenly, three different Toyota drivers have won the last three Cup Series races on road courses after a run that saw Chevy capture 15 of 16 victories. There are four more such circuits (Chicago, Indianapolis, Watkins Glen, and Charlotte) on this season's schedule.
Martin Truex Jr.: 'OK, that was dumb. We're idiots'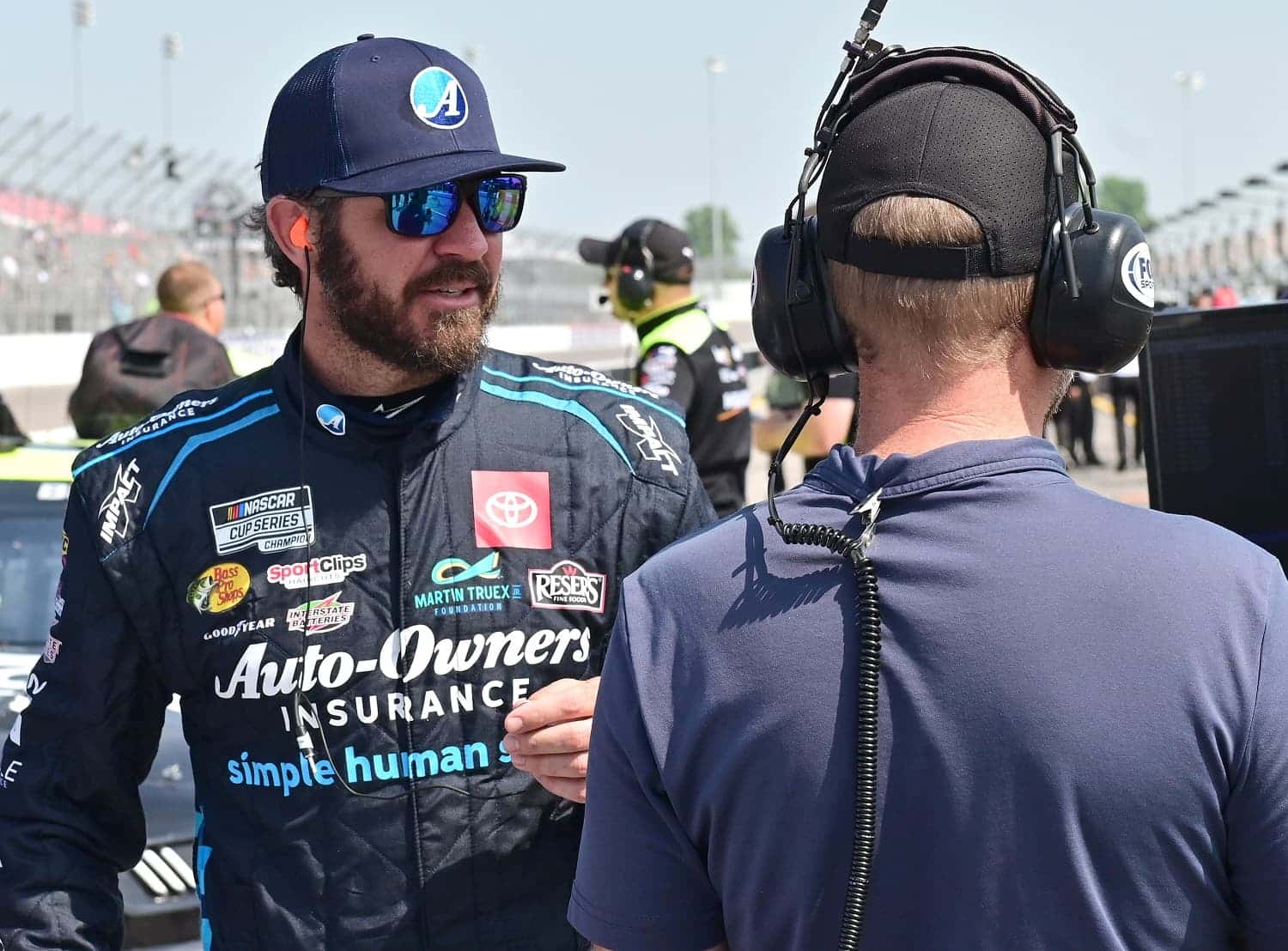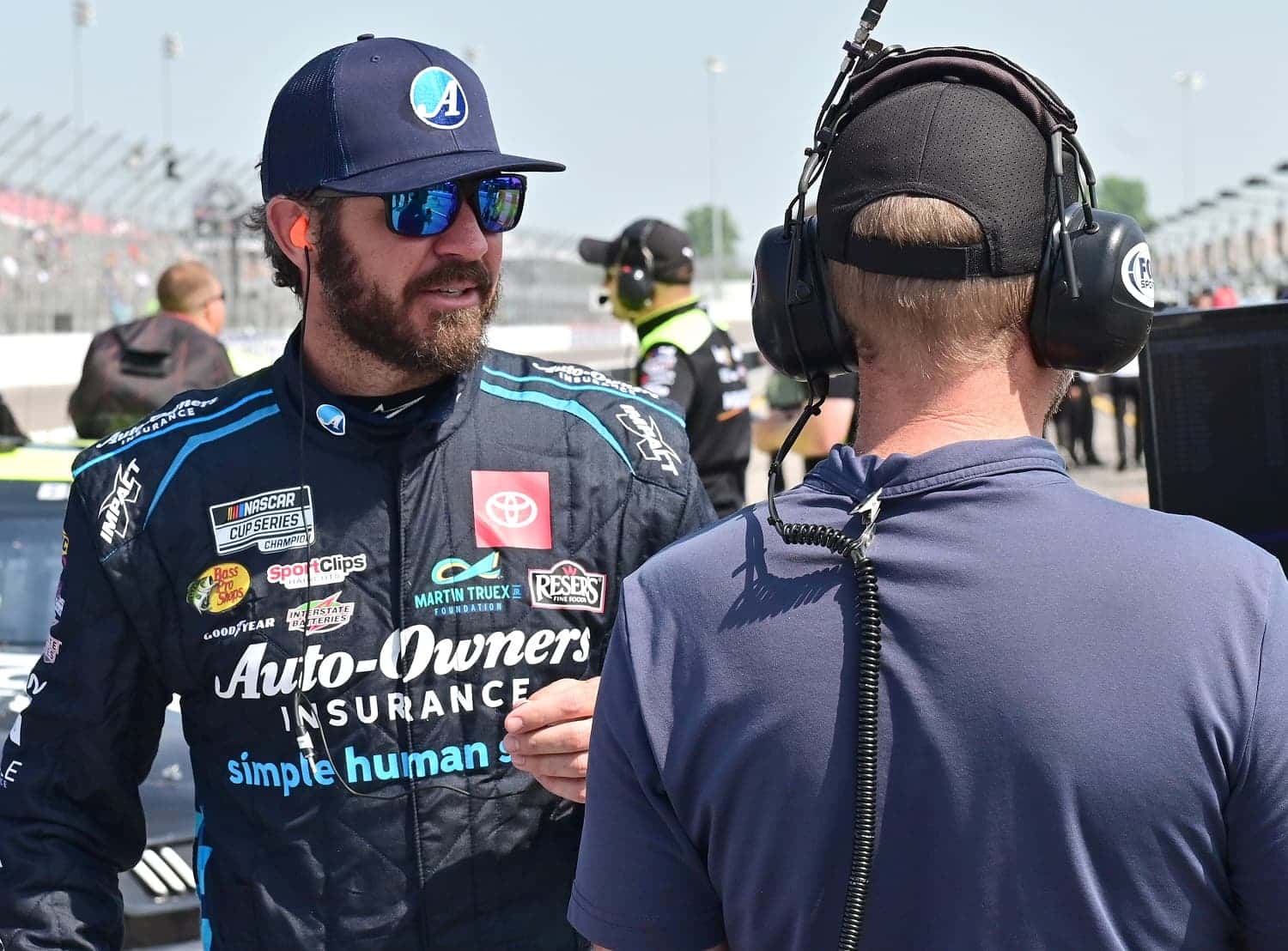 "Honestly, we had some issues last year," Martin Truex Jr. said regarding Toyota's struggles away from the ovals. "We'd show up at road courses, we would kind of outsmart ourselves, reinvent the wheel, come up with some super crazy trick setup because we knew our cars were not as good as the other manufacturers.
"We shot ourselves in the foot a few times. Here was one of them, for sure. We came here, completely disregarded everything we know about this track thinking it was a new car, it was going to be different. We ran terrible. It was like, 'OK, that was dumb. We're idiots'"
That mentality is officially erased. Toyota is on a roll, giving Joe Gibbs Racing and 23XI Racing something to build on down the homestretch of the season.
Got a question or observation about racing? Sportscasting's John Moriello does a mailbag column each Friday. Write to him at [email protected].