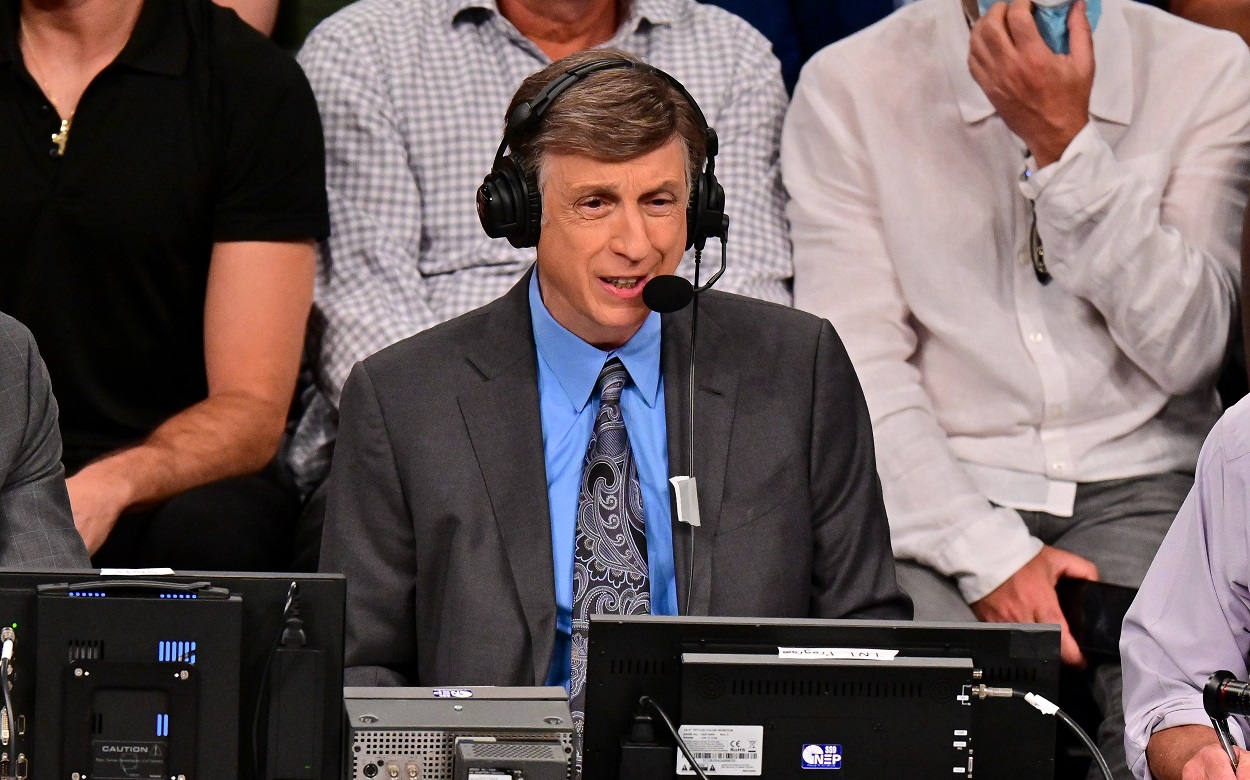 Marv Albert Makes His Pick For the Greatest NBA Player of All Time, Chooses His All-Time Starting Lineup, and Names the Most Memorable Game He Ever Called
Legendary broadcaster Marv Albert names his all-time NBA starting five, the most memorable NBA game he ever called, and his favorite event.
Easily one of the greatest broadcasters in the history of sports, Marv Albert will soon call his final NBA game more than 58 years after calling his first.
A former New York Knicks ballboy, Albert, now 80, called his first NBA game on January 27, 1963, while still a student at Syracuse. Filling in for legendary radio announcer Marty Glickman, who served as his mentor, Albert called a Knicks-Celtics matchup from Boston Garden and his career took off from there.
Now, it certainly has to be noted that Albert wasn't solely a basketball guy. In addition to being the voice of the Knicks for nearly 40 years, he was also the voice of the New York Rangers for three decades and called eight Stanley Cup Finals. He's worked the Super Bowl, Monday Night Football, the World Series, the Olympics, Wimbledon, and even dabbled in boxing and horse racing.
In the end, however, Albert always best be remembered for his NBA coverage. Outside of his longtime affiliation with the Knicks, Albert was the lead play-by-play broadcaster for NBC for more than a decade and has served in that same role for Turner Sports since 1999, briefly working for both networks until NBC lost its NBA coverage in 2002. He called 13 NBA Finals, 25 NBA All-Star Games, and will call it a career at the conclusion of the Eastern Conference Finals between the Milwaukee Bucks and Atlanta Hawks.
Known for multiple catchphrases, most notably "Yes…and it counts," Albert was awarded the Curt Gowdy Media Award by the Naismith Memorial Basketball Hall of Fame in 1997, has won multiple Emmys, and was inducted into the National Sportscasters and Sportswriters Association Hall of Fame in 2014.
Ahead of his final broadcast, Albert touched on his favorite events, moments, and games of his career and even named his all-time NBA starting five.
Marv Albert says his favorite event to work was the 1992 Olympics because of the Dream Team
ln a lengthy interview with NBA.com that's well worth your time, Albert discussed a number of topics, including encounters with Robert Redford and Barack Obama, but we'll just stick to a few of the NBA highlights here.
Naturally, after nearly 60 years of calling some of the biggest events in the history of sports, Albert was asked to name his favorite and went with the 1992 Summer Olympics in Barcelona, saying "the greatest kick I got was doing the Dream Team," calling them "the greatest group of athletes in a team sport that I'd ever seen."
Albert says he got chills the first time they walked onto the floor and compared them to the Beatles, noting how tight the security was around the famed group and how tough it was for them to even leave their hotel. It wasn't so much the games he enjoyed as nobody could truly compete with the Dream Team, but just the atmosphere.
He named Michael Jordan as the greatest NBA player of all time and says MJ's 'Flu Game' was the biggest game he ever called
When asked to name the biggest game he ever called, Albert went with Michael Jordan's famous "Flu Game" in the 1997 NBA Finals against the Utah Jazz. Of course, we all know now that MJ had food poisoning and not the flu, but that's beside the point.
He commented on the fact that while he knew Jordan was sick that day, the fans in what was then known as the Delta Center did not. Albert called Jordan's 38-point performance "amazing" and picked that game specifically as his most memorable simply because of what MJ was able to do in his condition. He then went on to say that Jordan was the best player of all time, also saying that if he played in today's NBA, "he would be off the charts."
Albert named his all-time NBA starting five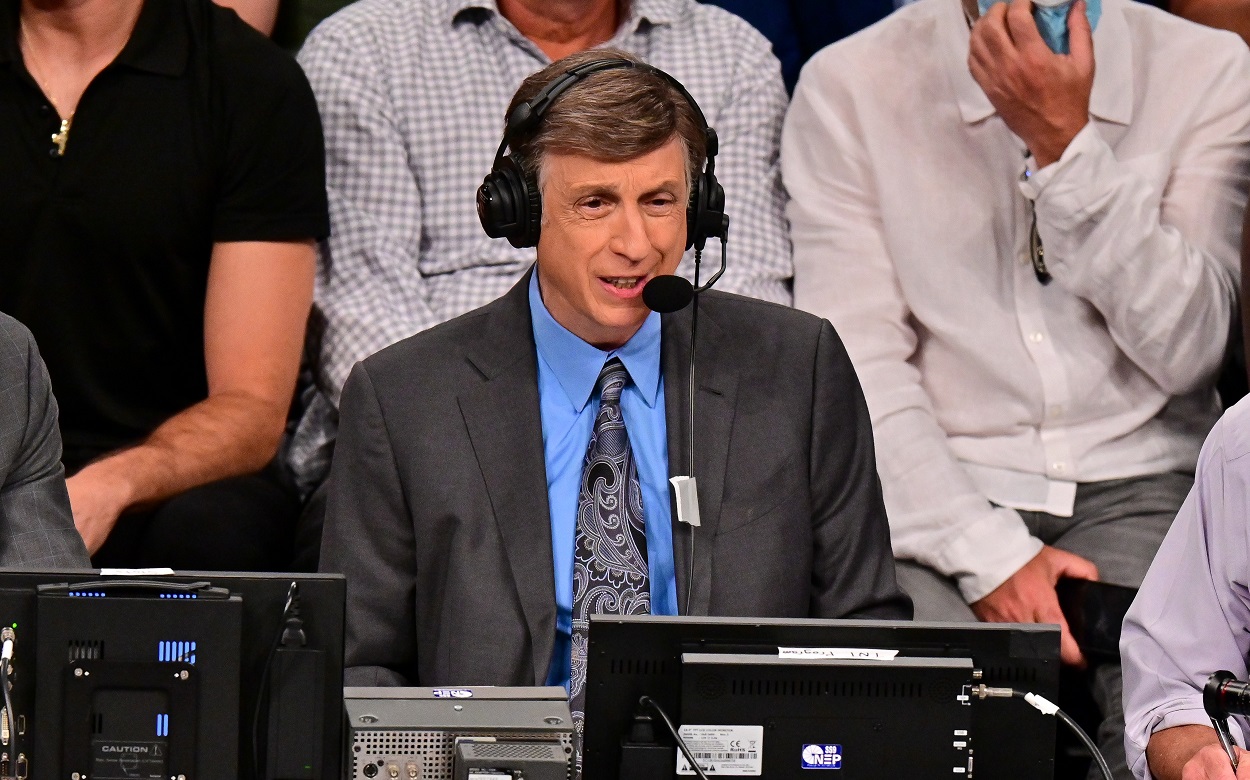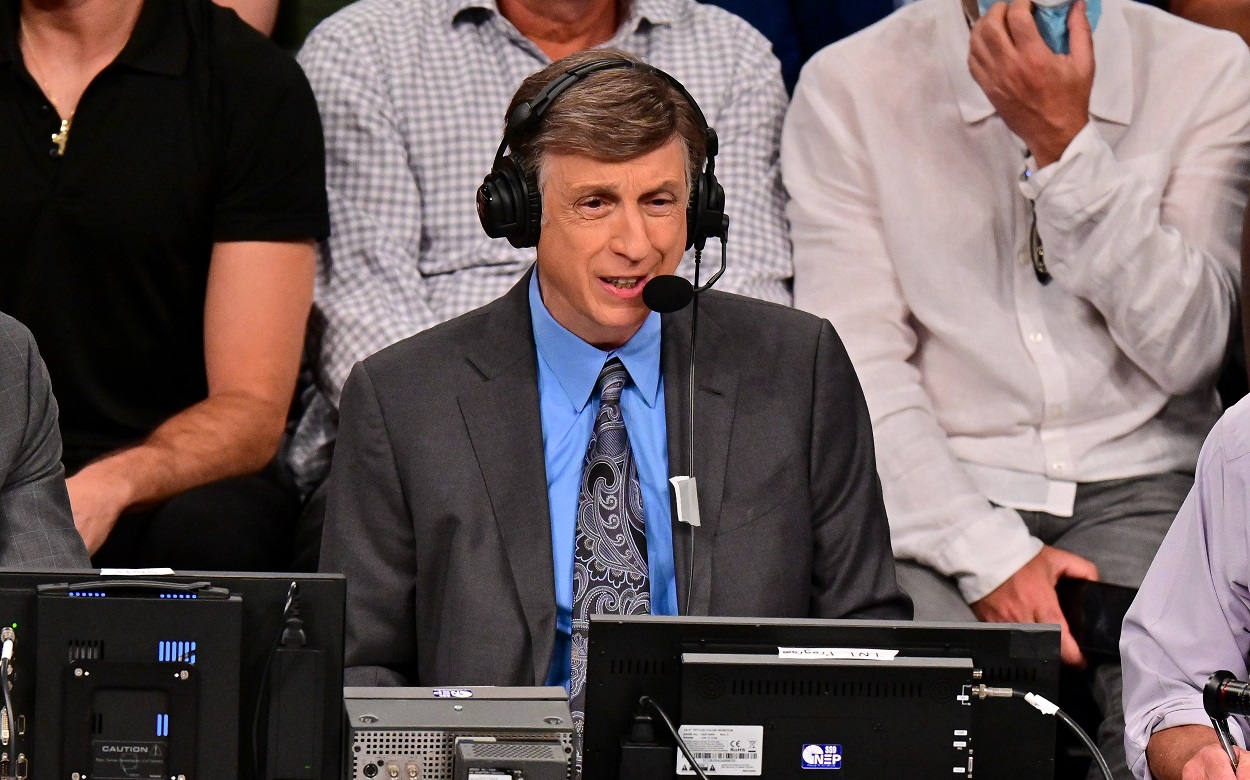 Albert was also asked to name the greatest players he'd watched over the last five decades and took it upon himself to turn the question into an opportunity to name his all-time NBA starting five.
"It's hard to compare eras because the game is different and the way the athletes are built and hard to take a center and compare him to a traditional player. If asked to pick an All-NBA team I go old school. I'd have LeBron, Bird, Kareem over Chamberlain and Russell, and then Jordan and Magic. Four out of the five is from the '90s and 2000s. Apologies to West, Julius Erving, Russell, and Wilt."

Marv Albert
OK, so his is one player different than the lineup we recently put together but we'll let it slide.
But in all seriousness, Albert has truly had a legendary career and the NBA will definitely be different without him. Again, I highly recommend checking out the entire interview as he discusses the early days of his career, his signature calls, when he feels the NBA was at its best, and so much more.