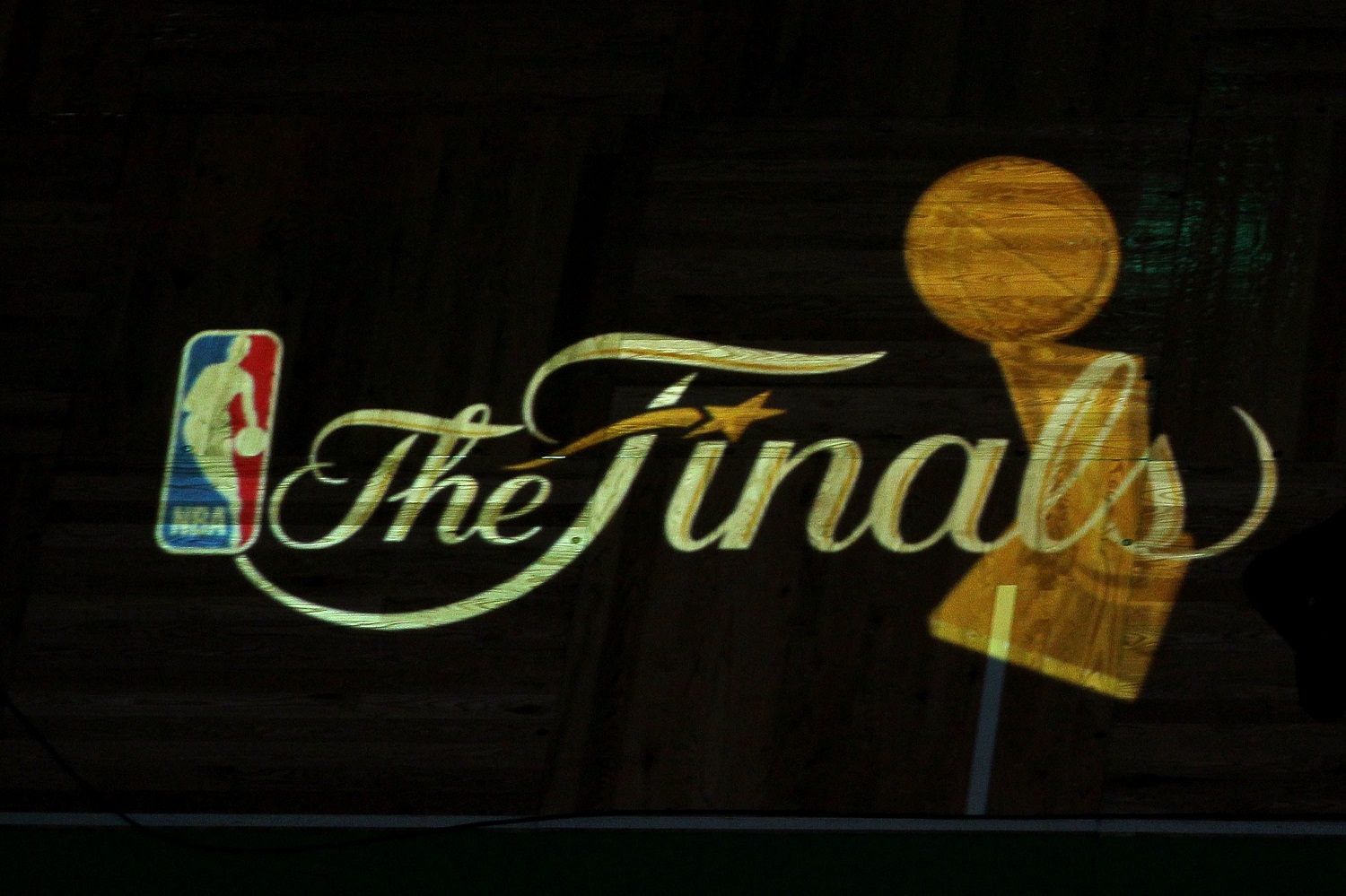 The Player With the Highest NBA Finals Scoring Average Isn't Who You'd Think
A look at the top five players with the highest scoring averages in NBA Finals history.
Big stars shine brightest on the biggest stage, and there's no bigger stage in basketball than the NBA Finals. Throughout the years, the biggest names in the game have given some of the greatest performances in history with the title on the line, which is why the vast majority of NBA Finals MVPs have been or will be enshrined in the Hall of Fame.
But which one of these big stars holds the highest scoring average in NBA Finals history? Given his track record as a scoring champion and his history in the NBA Finals, it stands to reason that most would probably answer that question with Michael Jordan, right? Well, those people would be wrong, although he is right up there.
So Wilt Chamberlain then? Nope, wrong again. He's not even in the top five. In fact, he barely cracks the top 50 at 18.63 points per game. So what about Kareem Abdul-Jabbar, you know, the man who scored more points than anyone in NBA history? Nope. He sits in 21st at 23.52 points per game. LeBron? Nope. Kobe? Nope.
So who is it then? Well, before we get there, let's look at the four men just below him as we count down the top five scoring averages in NBA Finals history. We should note that players must have played in a minimum of 10 NBA Finals games to be included. So for those looking for Allen Iverson's 35.6 average from 2001, you're going to be disappointed, although that still wouldn't be good enough to claim the top spot. Nor would Giannis Antetokounmpo's six-game average of 35.2 in 2021.
5. Shaquille O'Neal (28.83)
At No. 5 on the list is Shaquille O'Neal, who played in a combined 30 NBA Finals games with the Lakers and Heat. The three-time Finals MVP racked up a scoring average of 28.83 points in those games while shooting an incredible 60.2% from the floor, easily the best shooting percentage on this list. Just think about how many more points he could have scored had he not shot 48.4% from the foul line.
4. Kevin Durant (30.33)
Future Hall of Famer Kevin Durant has appeared in 15 NBA Finals games up to this point in his career. He made his first appearance with the Oklahoma City Thunder in 2012 and then made three consecutive appearances with the Golden State Warriors from 2017-to 2019. However, he played in just one game in 2019 due to injury. In those 15 games, the two-time NBA Finals MVP averaged 30.33 points per game. He'll certainly be looking to add to that total with the Brooklyn Nets when he joins up with Kyrie Irving, who actually sits at No. 8 on this list with 27.69 points per game in his Finals career.
3. Jerry West (30.53)
At No. 3 on the list is the man who currently holds the record for the most total points in NBA Finals history, Jerry West. "The Logo" made nine NBA Finals appearances, winning just one title as the Boston Celtics kept him from hoisting the championship trophy for years. West played a total of 55 NBA Finals games for the LA Lakers and averaged 30.53 points. He also holds the distinction of being the first Finals MVP, which he was awarded in 1969 even though the Lakers lost the series. He remains the only player in NBA history to win NBA Finals MVP for the losing team.
2. Michael Jordan (33.60)
And here's Michael Jordan at No. 2. See, we told you he was near the top. Jordan famously won six NBA Finals MVP trophies with the Chicago Bulls in the 1990s, the most in NBA history. MJ is responsible for some of the most jaw-dropping performances in NBA Finals history and averaged 33.60 points in 35 Finals games.
1. Rick Barry (36.30)
So would you honestly have guessed that Rick Barry has the highest scoring average in NBA Finals history? Barry is perhaps best known for shooting his free throws underhanded, but the 1975 NBA Finals MVP was so much more than that. The former Rookie of the Year, eight-time All-Star, and six-time All-NBA selection played a total of 10 NBA Finals games with the Warriors.
He averaged 40.8 points per game in the 1967 Finals in a six-game series loss to Wilt Chamberlain and the 76ers but won the title and NBA Finals MVP in 1975 in a four-game sweep of the Bullets. Barry averaged 29.5 points per game in that series, bringing his total NBA Finals scoring average to 36.30, the highest in history.
All stats courtesy of Basketball Reference