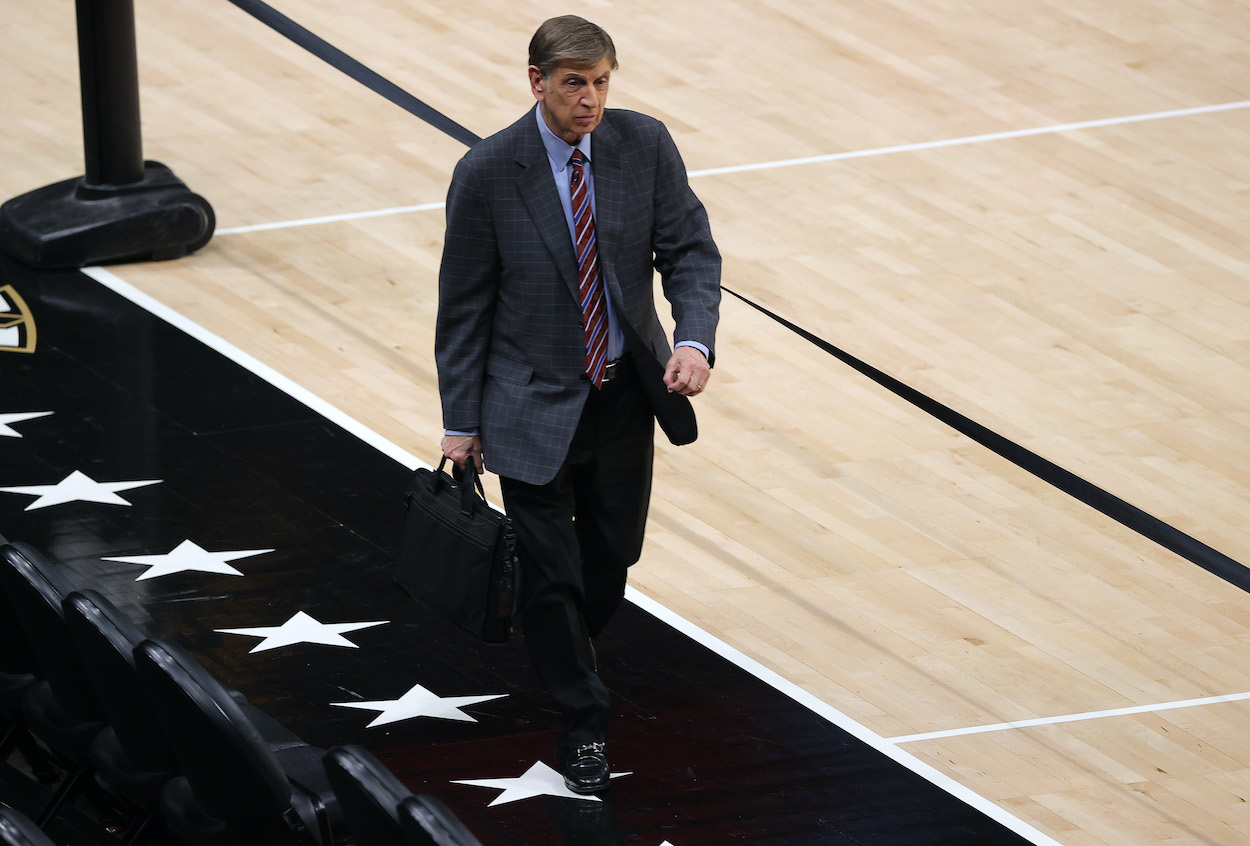 Marv Albert Walks Away as the Biggie Smalls of Basketball, According to Kenny Smith
Marv Albert has been one of the most-recognized voices in the NBA for 55 years. As the 80-year-old announcer retires, his TNT colleague Kenny Smith gave him a title that no one ever has before: The Biggie Smalls of NBA announcers. Now the question is, who replaces the iconic announcer?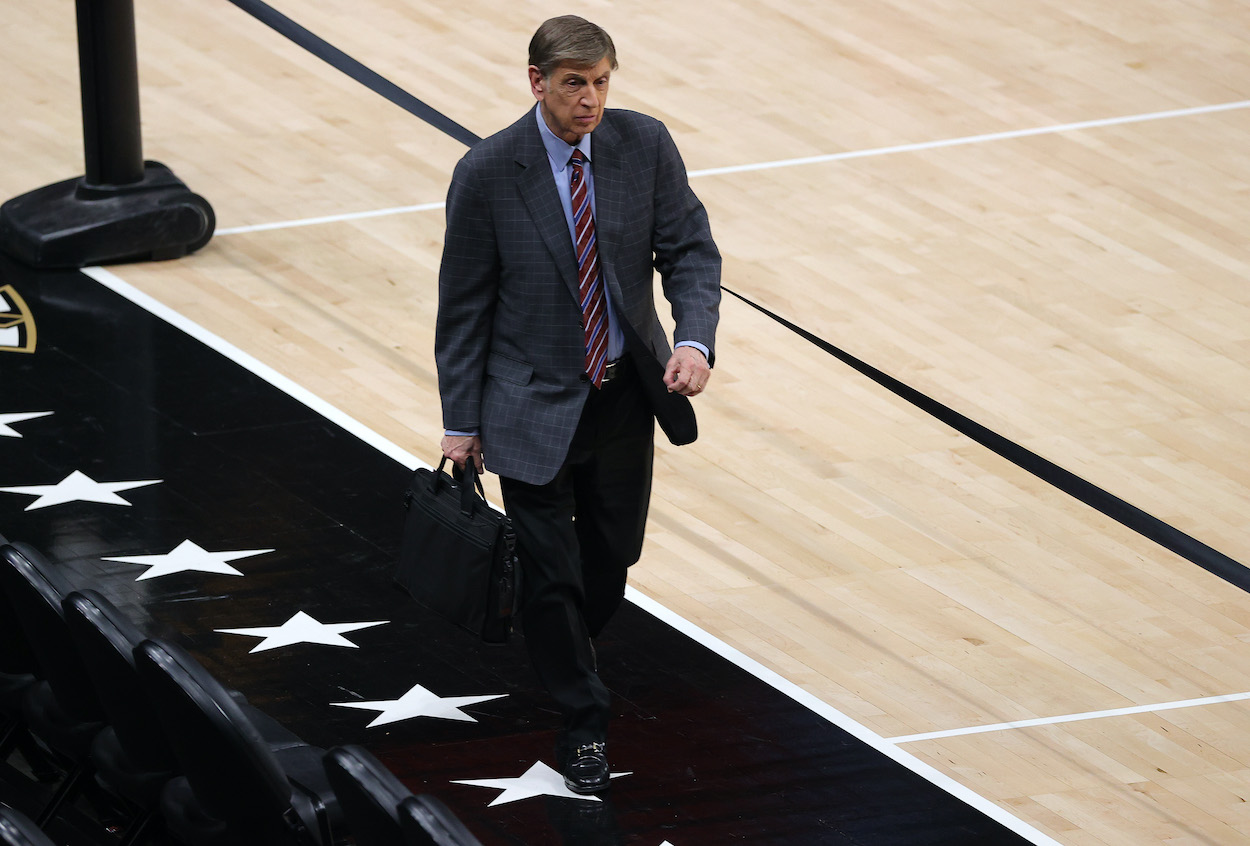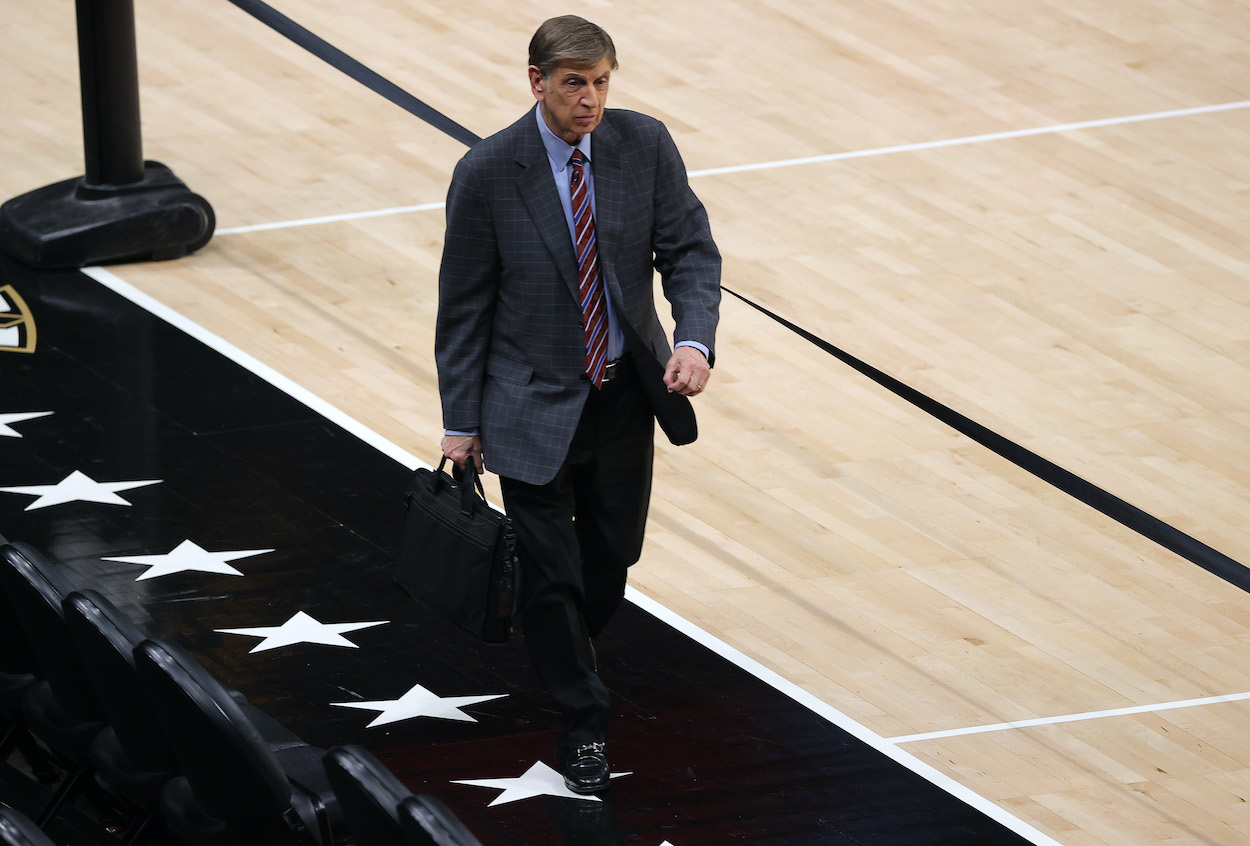 The end of the 2020-21 Eastern Conference Finals was the end of an era for basketball on TV as well. When the Milwaukee Bucks punched its ticket to the NBA Finals, legendary play-by-play announcer Marv Albert signed off for the last time in his 55-year announcing career.
Amid touching tributes from his partner, Reggie Miller, and the Inside the NBA studio crew, Kenny "The Jet" Smith made an outside-the-box comparison, likening Albert to iconic Brooklyn rapper Biggie Smalls. While this may not seem like an apt comparison on its face, the similarities actually made a lot of sense when Smith explained it.
Marv Albert retired after a distinguished 55-year career
Albert is a Brooklyn, NY native who attended Syracuse University. He began his broadcasting career calling New York Knicks games in 1963 and was the voice of so many professional sporting events and teams, including the New Jersey Nets and New York Rangers, per Deadline.
He announced nine NBA Finals, eight Super Bowls, seven Stanley Cup Finals, a Wimbledon Tennis Championship, and worked two World Series. Albert also called boxing, horse racing, and football at times.
His voice is synonymous with the NBA, and the Naismith Basketball Hall of Fame inducted the commentator in 1997. His signature call, which will go down in history, is the simple yet so rich exclamation of, "Yes!"
Albert signed off for the last time with another one of his signature lines, "Thank you very much, and goodnight."
TNT's Kenny Smith compared the announcer to The Notorious B.I.G
The tributes to Albert poured in after the game from Miller, Smith, Charles Barkley, Shaquille O'Neal, and Ernie Johnson. He even got a standing ovation from Miller and the fans who stuck around State Farm Arena in Atlanta.
Miller thanked Albert because he "gifted the game of basketball with your voice," and Shaq said one of the ways he knew he made it in the NBA is when he heard Albert call his name at Madison Square Garden.
Smith had the most interesting thoughts on Albert's career, specifically on radio, saying:
My favorite rapper of all time is the Notorious B.I.G., and you could paint a picture like he could — or he tried to like you, I guess — paint a picture when you weren't there. And, I could see everything happening. I could see the people walking up in the aisles. That is an unbelievable asset to have that will be missed.
It is a fascinating comparison that makes a lot of sense. And, as a young man named Christopher Wallace growing up in the 1980s in Bed-Stuy, Brooklyn, it isn't a stretch to think that Biggie listened to those same Marv Albert broadcasts from The Garden that Smith did in Queens.
Who will replace Albert at TNT?
Albert's departure leaves a big hole in TNT's broadcast team, which is widely considered the best in the business. The network has three play-by-play announcers on staff that could try to fill Albert's considerable shoes.
Brian Anderson is the least experienced of the trio, although he did lead Turner's NCAA coverage. The second choice should be Ian Eagle. Albert's fellow Syracuse alum is the voice of the Brooklyn Nets currently. He had lots of big-game experience and a distinct voice that fits the NBA well.
The likely pick for Turner is Kevin Harlan. He has been with the company since 1996 and has been second to Albert. His voice even sounds a little like Albert's, and he is comfortable working with Miller, who would likely stay the lead color analyst.
TNT can't go wrong with any of these three excellent announcers, so the NBA on TNT will be in good hands for years to come. This is something that has to make Albert shout one last, "Yes!"