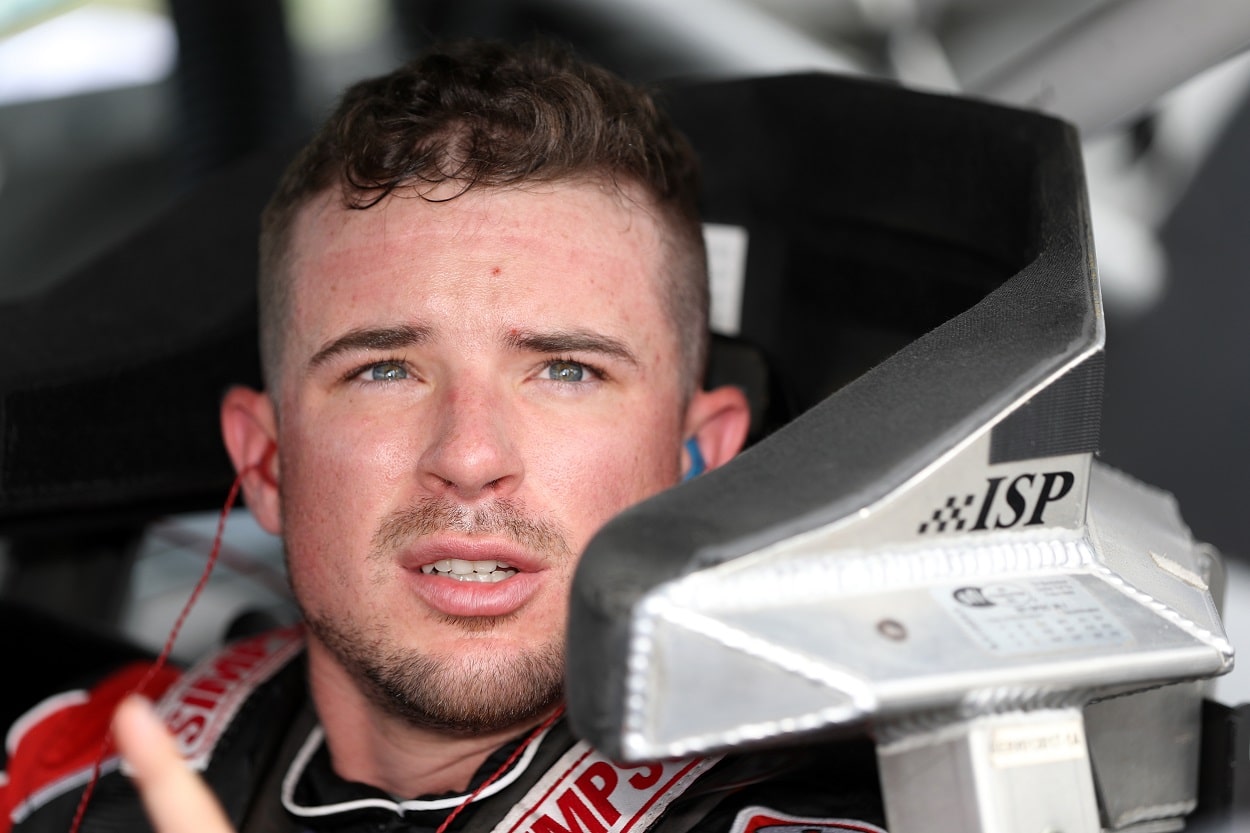 Mason Massey Nearly Gave Up His NASCAR Dream but Continues to Scrap and Has Chase Elliott in His Corner
Xfinity Series driver Mason Massey nearly gave up on his NASCAR dreams.
Xfinity Series driver Mason Massey has faced the same realities as countless other drivers who came before him.
Sometimes drivers hit a wall made up of limited opportunities, limited funding, and a tough climb up a crowded ladder on their way to realizing their NASCAR dreams. 
Massey is no different. He recently ran nose-first into that wall as he climbed toward the top of the NASCAR ranks from the Saturday night Late Model features in the Southeast. But an unlikely Xfinity Series sixth-place finish at Atlanta Motor Speedway in March gave Massey the boost and belief he needed to stay the course.
The series returns to Atlanta this Saturday for the Alsco Uniforms 250, and Massey, a 25-year-old with two decades of experience already, comes back to his home track with memories of his best Xfinity Series finish and first in the top 10.
That performance got the attention of friends and fellow Georgians Bill and Chase Elliott. Massey drove a Late Model dirt car for Bill Elliott Racing as a teenager in 2012, notching several victories in and around Georgia, including the Alabama 200, and the Elliotts have remained in his corner.
"Awesome job dude," Chase Elliott, 26, tweeted to Massey after his sixth-place run at Atlanta.
Mason Massey, DGM Racing looking for Xfinity Series answers
The Douglasville, Georgia native is racing ovals in the Xfinity Series for Mario Gosselin's two-car DGM Racing team. DGM turned in a stellar performance at Atlanta in March.
Ty Gibbs won the double-overtime race, but Massey took sixth, and teammate Kyle Weatherman was eighth, leading a parade of small series teams, including RSS Racing, Sam Hunt Racing, and JD Motorsports, in the top 15.
So far, that has been the highlight of the Xfinity season for Massey and DGM, which has not turned in another top-10 in nine other races this season and failed to qualify at Charlotte and Nashville.
But in a July 6 Twitter post, Massey said he and the DGM team are determined to find a way to replicate the success of the March race in Atlanta.
"I know we're capable of putting even better runs together through a lot of hard work and resilience," Massey Tweeted. "Even on the hardest days of my career, through it all I remind myself constantly that I love this sh**. We're gonna turn some heads the rest of the year."
Massey keeps NASCAR dream alive with latest opportunities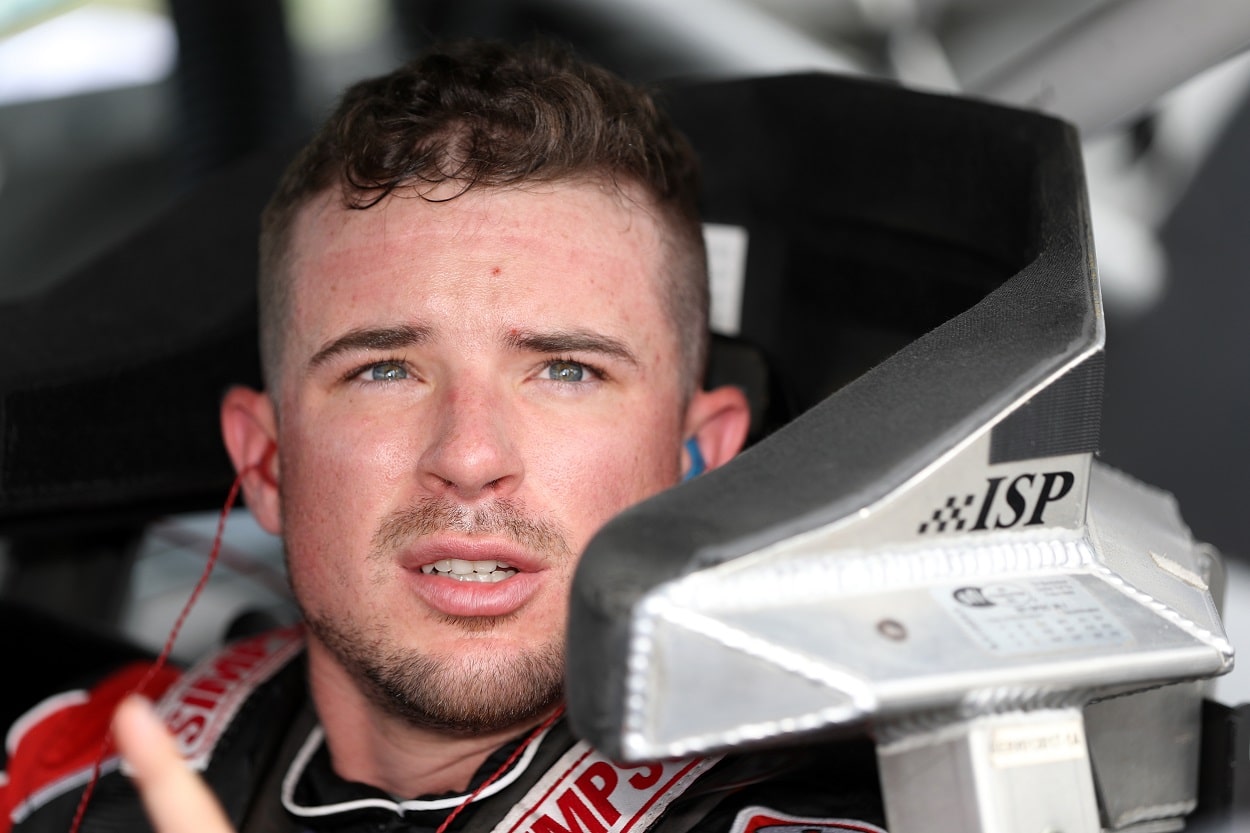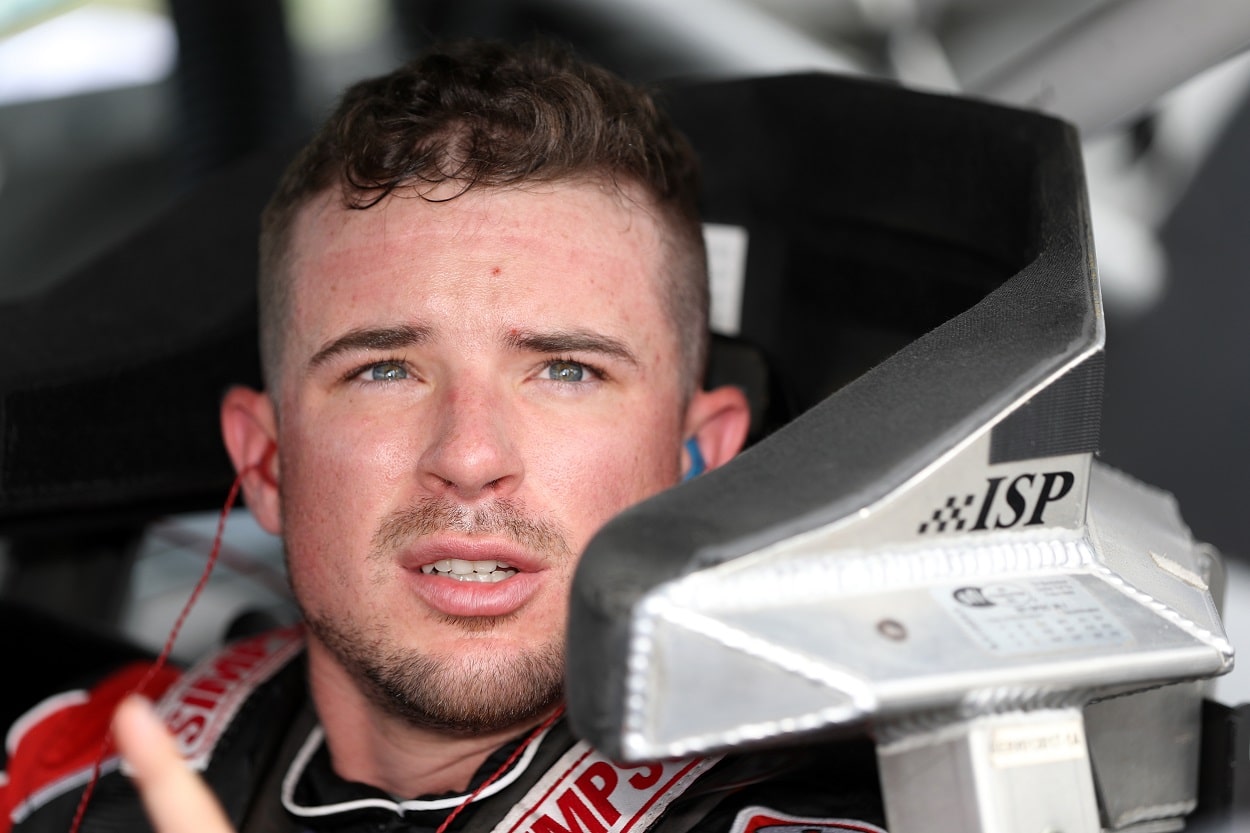 Massey recently told NASCAR.com that until an opportunity to run Camping World Truck Series with Reaume Brothers Racing came, he had all but given up on NASCAR. He was successful on the regional Late Model dirt circuit but wasn't counting on the big break into the bright lights. 
"I had already given up on NASCAR because I had been racing local dirt in Alabama, Georgia, and Tennessee."
He got it with a part-time Xfinity schedule with BJ McLeod Motorsports and the Reaume Brothers NCTS ride.
"When I was about 16 years old, I started thinking it might not happen. I never completely gave up on it, but I started to come to the realization that a lot has to happen for me to keep moving up. I've known I've had the talent to be here, but it's hard to find everything to fall into place."
That may have happened when Massey found DGM and a more steady diet of Xfinity Series appearances this season. He finished 17th at Richmond and 18th at Texas before frustratingly failing to qualify at Charlotte and Nashville.
But Preston Pardus drove the No. 91 Chevy Camaro to an 11th-place finish last week at Road America, so the team knows it can be competitive. And now Massey is back in the seat at Atlanta, where he won races in midget cars and bandoleros and "Thursday Thunder" track championships.
If Massey can avoid some of the late-race lousy luck that has plagued him this season, Atlanta could provide him and DMG with more good memories.
"I've thought (Massey has) done a really good job this year," Chase Elliott said of Massey. "He's not in a top-tier car, but he's been able to get some good results. When you're in that position, being able to run all the laps and finish the races and keeping yourself in a position to have a solid day, I think that's really important."
Stats courtesy of Racing Reference
Like Sportscasting on Facebook. Follow us on Twitter @sportscasting19 and subscribe to our YouTube channel.