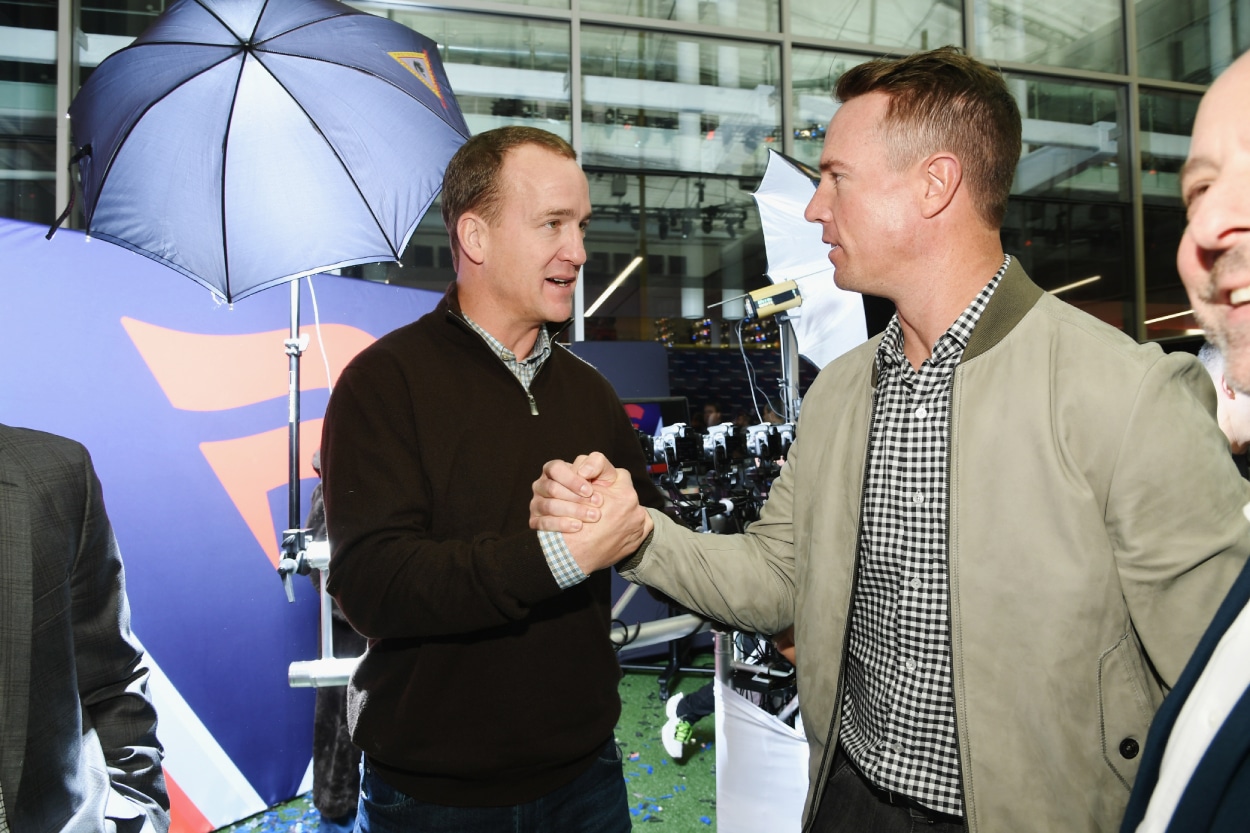 Matt Ryan Has Peyton Manning's Stamp of Approval in Indy: 'I Thought It Would Be Really Good for the Colts'
Matt Ryan is taking over Peyton Manning's old position in Indy, and Manning recently revealed how he feels about Ryan's fit with the Indianapolis Colts.
The Indianapolis Colts have had several quarterbacks line up behind center since Peyton Manning's last snap in Indy. Dan Orlovsky, Andrew Luck, Jacoby Brissett, Philip Rivers, and Carson Wentz are a few names you may recognize.
However, no matter the number of gunslingers Indianapolis has had throughout the past decade-plus, Manning is the face you think of when you hear "Colts quarterback." So, it's not too surprising that Peyton played a role in his former team's QB search this offseason.
And in case you're wondering, it appears new signaler Matt Ryan has received The Sheriff's stamp of approval.
Matt Ryan talked to Peyton Manning during transition to Colts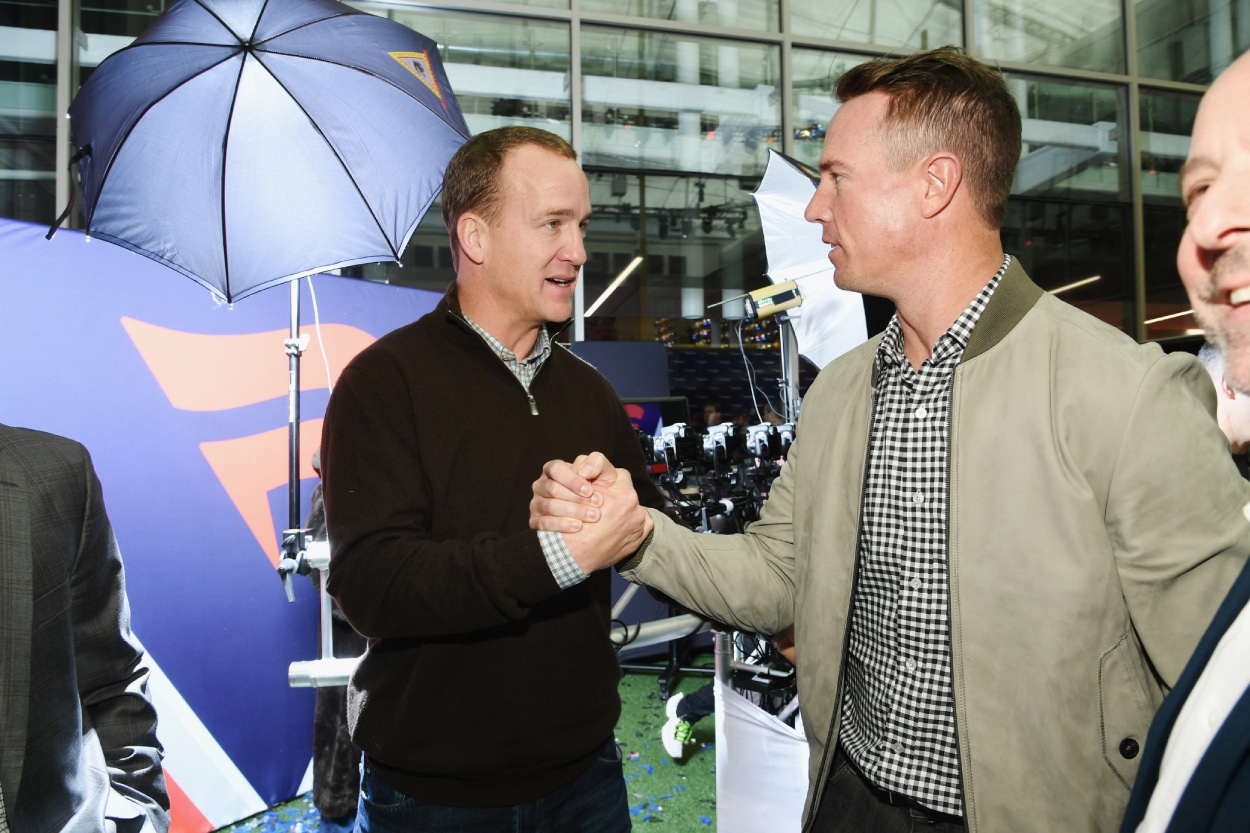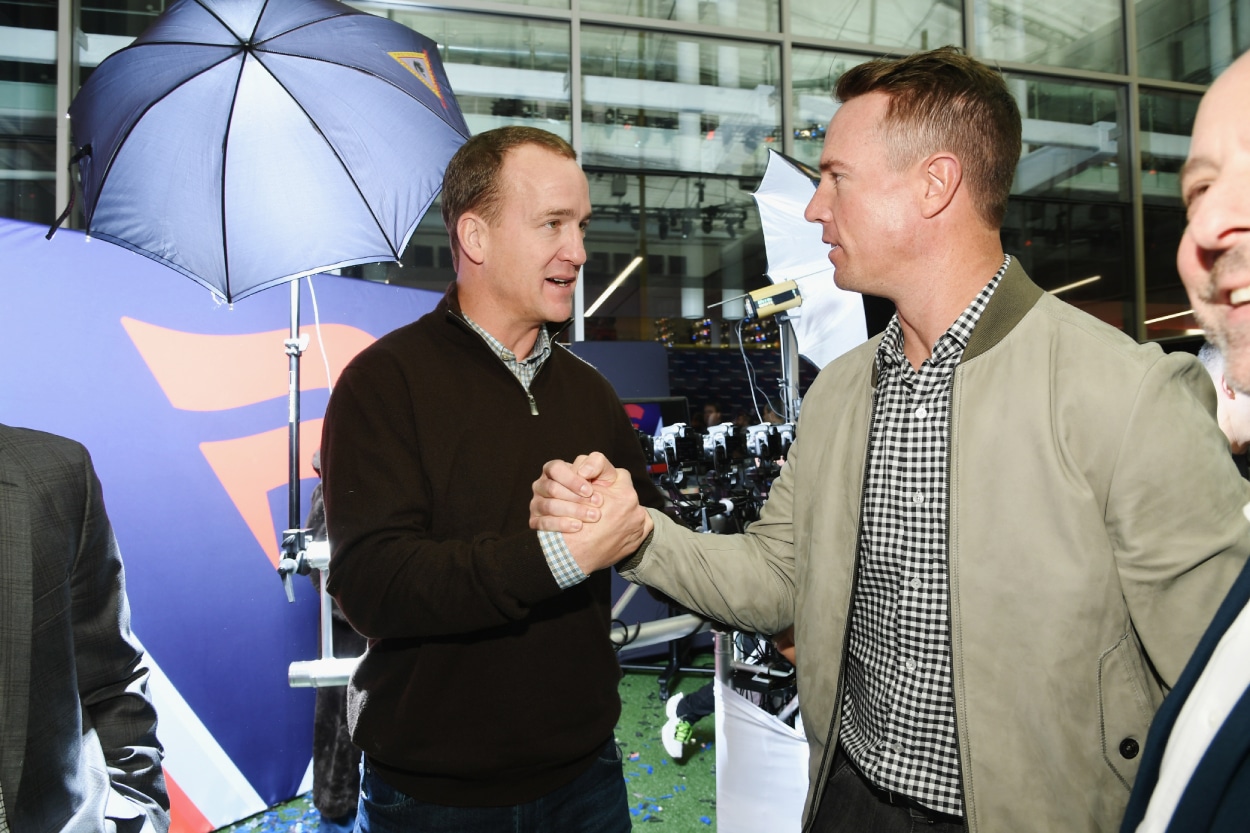 Peyton Manning spent 14 years with the Colts before moving to the Denver Broncos in 2012. In similar fashion, Matt Ryan played on the Atlanta Falcons for 14 seasons before getting traded to Indy in March.
Considering their comparable paths, Manning spoke to Ryan during the transition. He also communicated with new Broncos quarterback Russell Wilson.
"I talked to both of them kinda during the process and tried to be a resource as I try to be for all quarterbacks," Manning said to NFL.com. "For Matt in particular, he kind of mentioned that Atlanta was looking for possibly a trade and he was asking about Indy."
So, how does Manning feel about Ryan's fit in Indianapolis? Can he succeed in the job Manning held for over a decade?
"I just kind of really liked that match," Manning added. "I thought it would be great for Matt in this second chapter for him, and I thought it would be really good for the Colts, who I think are really close and have a lot of pieces and just could really use a veteran leader. He and Frank Reich have really hit it off."
Ryan has already received comparisons to Manning and Andrew Luck during his short time in Indy. And the Colts can have tremendous success if he can emulate their tenures in the slightest.
Indianapolis is stacked with players like Jonathan Taylor, Quenton Nelson, and Michael Pittman Jr. on offense, and Darius Leonard, DeForest Buckner, Kenny Moore II, and Stephon Gilmore on defense. The team just needed a leader behind center, and Ryan, the 2016 NFL MVP, can give it that.
There's a lot of pressure on Matt Ryan to succeed with the Horseshoe this upcoming season, but receiving a stamp of approval from the greatest Colt of all time must be somewhat relieving. Now, he can focus on winning something no Colts quarterback has won since Manning: a Super Bowl.