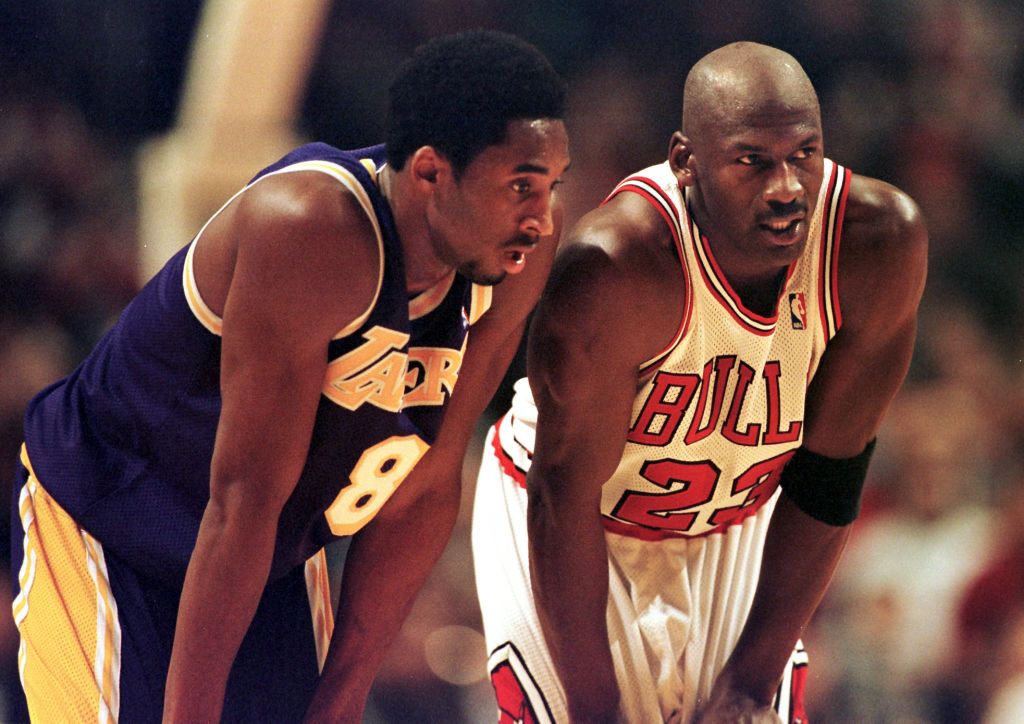 Michael Jordan and Kobe Bryant Turned Phil Jackson Into the Most Overrated Coach in NBA History
Phil Jackson benefitted from transcendent talents like Michael Jordan and Kobe Bryant in what amounted to an overrated coaching career.
Star players like Michael Jordan and Kobe Bryant make everyone around them look great. In many cases, their talent trumps bad coaching and inadequate supporting casts. While Phil Jackson deserves praise for his 11 NBA titles, he accomplished that by leaping from the Chicago Bulls to the Los Angeles Lakers. Along the way, he had the privilege of working with truly transcendent talents. Ultimately, the Zen Master became the most overrated coach in NBA history.
Michael Jordan needed Scottie Pippen more than Phil Jackson
Michael Jordan didn't become a six-time NBA champion on his own. And while Phil Jackson may have been a fantastic people manager who made the triangle offense a familiar phrase, he didn't have as large of an effect as the presence of Scottie Pippen. Simply put, the Bulls would have never become an NBA dynasty with just Jordan and Jackson. They needed Pippen, whose all-around game still gets vastly underappreciated.
Prior to Pippen's arrival in 1987, the Bulls were already a perennial playoff team. But even Jordan's game elevated to new heights with a worthy sidekick. Once Pippen hit superstar status, Chicago went from a championship contender to the NBA's most dominant franchise. Jackson certainly played an instrumental role in corraling huge egos and keeping Dennis Rodman in check, but Jordan and Pippen made the difference in crunch time.
When Jordan retired to play baseball, the Bulls didn't even make it past the Eastern Conference Semifinals. While Jordan did return for the final 17 games of the 1994-95 season, Chicago finished third in the NBA Central Division even with Jackson still in charge. Of course, with His Airness reunited with Pippen on a full-time basis, the Bulls went on another threepeat.
Kobe Bryant and Shaquille O'Neal deserve the credit for Lakers' success
Thanks to Jerry Krause, the Bulls' dynasty ended before it truly should have. Luckily for Phil Jackson, his next coaching stop put him in charge of two more Hall of Fame talents. By landing in LA, the six-time NBA champion coach went from coaching Michael Jordan and Scottie Pippen to working with Kobe Bryant and Shaquille O'Neal. Again, Jackson's ability to manage those gigantic personalities definitely played a role in the Lakers winning three straight NBA titles. But does it take a savant to coach two of the most talented players in league history?
That duo dominated opponents by sheer talent and relentless drive. Nobody could stop Shaq in his prime. And Kobe's legendary competitiveness and desire to unseat Jordan from his throne transformed the Lakers into the NBA's newest dynasty. But once Shaq left in 2004, the Lakers rapidly declined. Jackson didn't win another NBA title until Paul Gasol—yet another Hall of Fame talent—came aboard.
Is Phil Jackson the most overrated coach in NBA history?
Is it a coincidence that the supposed greatest coach in NBA history only captured championships when working with two Hall of Fame talents at a time? From Pippen and Jordan to Shaq and Kobe, Phil Jackson literally got to work with two of the most dominant duos of all time. At the end of his Lakers tenure, he also got back to the top thanks to bringing in Gasol to pair with an aging Kobe Bryant.
There's no doubt that Jackson deserves his Hall of Fame standing. You can't ignore 11 NBA titles in 20 years of coaching. However, it's fair to question whether he truly deserves the title of the greatest coach in NBA history considering the elite talent with which he worked.
Ultimately, Phil Jackson falls in the same category as Bill Belichick. The New England Patriots coach won six Super Bowl championships with the greatest quarterback in NFL history. Was Belichick more responsible for the Patriots' success? Or was Tom Brady the driving force? Jackson experienced a similar run of success by working with Jordan, Pippen, Shaq and Kobe. It doesn't take a coaching genius to win championships with those players. Ultimately, their abilities made Phil Jackson the most overrated coach in NBA history.
Statistics courtesy of Basketball Reference