Michael Jordan Called Himself a 'Complement-Type of Player' and Said He Wanted to Bring 'Laughter' to the Bulls in a Surprising 1986 Story
Over the years, Michael Jordan developed a very specific reputation. The living NBA legend is known around the world as a serious competitor. Once a game begins, whether that's basketball, cards, or anything in-between, there's no time for fun. His Airness is there to win, and he's going to do everything within his power to accomplish that aim.
It goes without saying that there's certainly truth to that reality. Anyone who ever watched Jordan play, or even simply saw The Last Dance, can confirm that reality. If you listen to the man himself, though, things were a bit more nuanced behind the scenes.
Don't believe it? Let's go back to a 1986 interview in which MJ spoke about being a "complement-type of player" and shared his desire to lighten up the Chicago Bulls locker room.
Michael Jordan always wanted to win, but things sounded a bit more gentle in 1986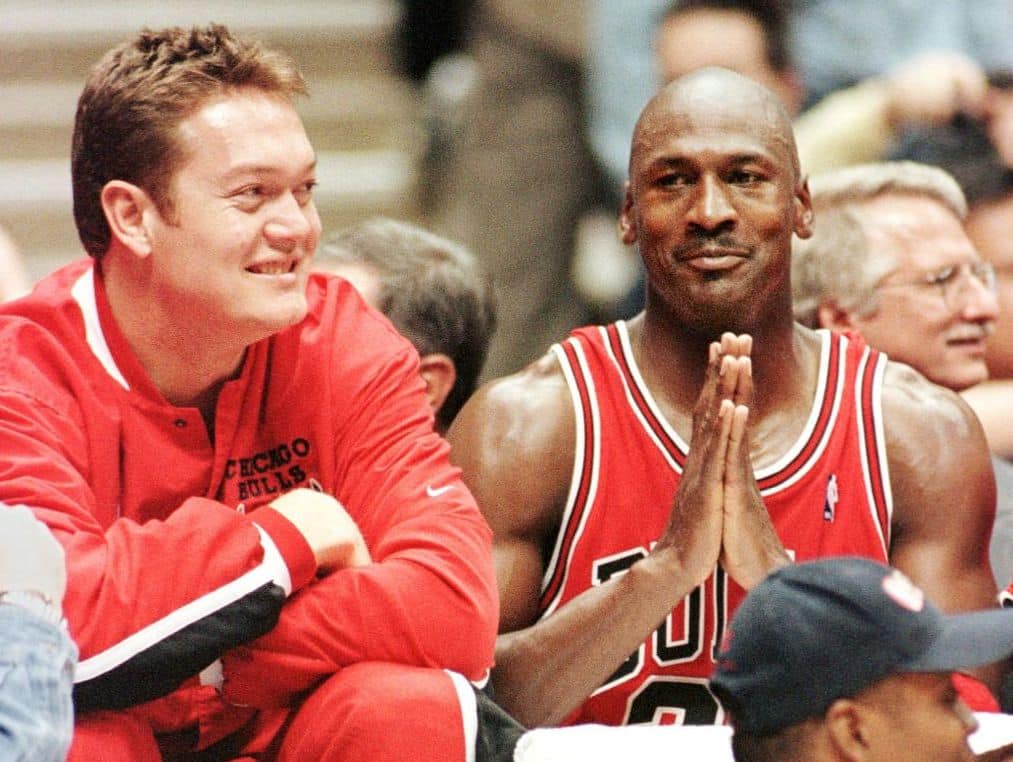 As longtime basketball fans will remember, Michael Jordan missed most of the 1985-86 NBA season with a broken foot. That may have kept the young star off the court, but it didn't dampen his competitive fire.
"I will do whatever it takes to make this team a winner," MJ told Bob Sakamoto of the Chicago Tribune. "I'm a complement-type of player. I'm not an all-out 40-point man. I'm all about winning."
While that might sound unbelievable — His Airness was a more-than-capable scorer, and it's easy to think of him wanting to have the ball in his hands — the young guard wasn't done there. He also talked about wanting to help the team loosen up when he returned to the hardwood.
"I'll bring back some laughter to this team," he explained. "This team is too serious right now. They know they're in a bad situation and they're tensing up. I'll do the best I can to make this team relax."
The piece then described how, even during his injury, Jordan had attended some practices and was seen chirping his teammates from the sidelines. While that might sound like standard trash talk, His Airness had a different take on the matter.
"It's my personality," Jordan added. "I'm an outgoing person and I'm going to shake some guys up in practice. Many days, I would come in here and get them going. Have fun, and still compete in practice. You don't see much of that this year."
While those characteristics don't sound 100% like Mike, there is more to Jordan beyond the common associations
Based on the popular perception of Michael Jordan as a ball-dominant, win-at-all-costs player, his words seem somewhat out of left field. And while the timeline probably mattered — His Airness was still relatively new to the NBA scene in 1986 and didn't yet have the same level of locker-room clout — there was certainly some truth to his perspective.
In regard to his playing style, Jordan was obviously the main man. He averaged an incredible 30.1 points per game across his career and, by and large, needed complementary pieces around him. With that being said, though, His Airness was a more than capable passer. Beyond the fact that he dished out some dropped some memorable dimes, like the one that set up Steve Kerr's famous jumper, the UNC product averaged 5.3 assists per outing.
Does that make him a purely "complement-type of player?" Probably not, but it's not like Jordan was actively making his teammates worse. Did he want the ball in his hands? Of course, but he could still dish out a perfect pass.
And while the personality part of things is a bit tougher to nail down — we weren't in the locker room to see the "real" Mike — there are some public-facing nuggets that support Jordan's words.
During the 1996 All-Star Game, for example, Jordan pulled on Penny Hardaway's tear-away pants as the Magic guard got up off the bench. MJ also paid his dues during his time with the White Sox organization, including carrying his own bags, dishing out high fives, and getting off the team bus to buy beer. While those latter examples might not seem exactly as the same bringing laughter and fun to the Bulls, they do paint a picture of a man who was willing to be a part of the team.
Do those limited examples undo the instances of Jordan punching his teammates, cheating at board games, or otherwise being a jerk? No. But, as in many cases, the true answer is probably somewhere between both extremes.