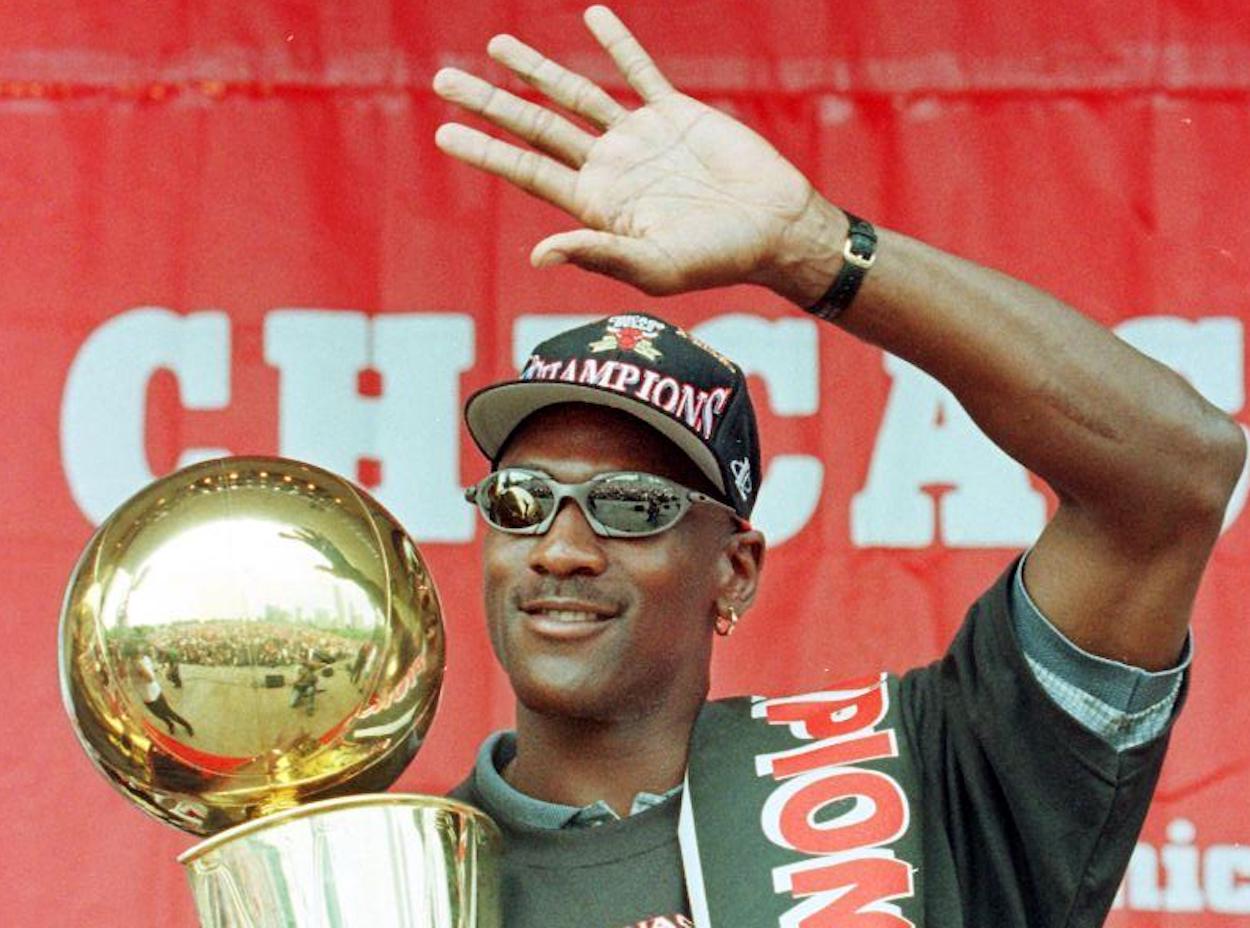 Michael Jordan's Competitive Edge Helped Make Him a Living Legend, but He'd Give Up His 'Addiction' If He Could: 'Then I Could Breathe'
While Michael Jordan may seem to have a perfect life, he'd give back his "addiction" to winning if he had the choice.
In the world of sports, it's tough to get any bigger than Michael Jordan. During his time on the NBA hardwood, His Airness established himself as one of the greatest talents to ever play professional basketball. He dominated the competition, became a global superstar, and, at the end of the day, built up a massive net worth.
While that may make MJ's life seem pretty perfect, things aren't always as they appear. In an ESPN story ahead of his 50th birthday, Jordan made a rare and strikingly human admission: His famous competitive edge can also be an unimaginable burden.
Michael Jordan wins at just about everything he does
If you take UCLA football coach Red Sanders at his word, "Winning isn't everything; it's the only thing." While that statement might not resonate with everyone, Michael Jordan would surely agree with the sentiment.
As a boy, His Airness honed his competitive fire by batting against his brother, Larry. While there were some early setbacks — Michael famously failed to make his high school's varsity basketball team at the first attempt — he'd go on to dominate at just about every level. He became a McDonald's All-American, earned a scholarship to the University of North Carolina, and won an NCAA title as a freshman.
At the professional level, the wins just kept on coming. Although the Bulls had some initial problems getting past the Detroit Pistons, they eventually broke the seal and started flexing their metaphorical muscles. MJ won six championships, claimed five NBA MVP titles, and did just about everything else imaginable. There's a reason why His Airness is widely considered the GOAT.
Those winning ways didn't stop at the edge of the hardwood, though. Over the years, plenty of stories have emerged about Jordan's competitive ways. He's apparently cheated at Yahtzee, pushed the boundaries of golf etiquette to win a bet, and done just about everything else imaginable to claim victory.
MJ once discussed the challenges of needing to be the best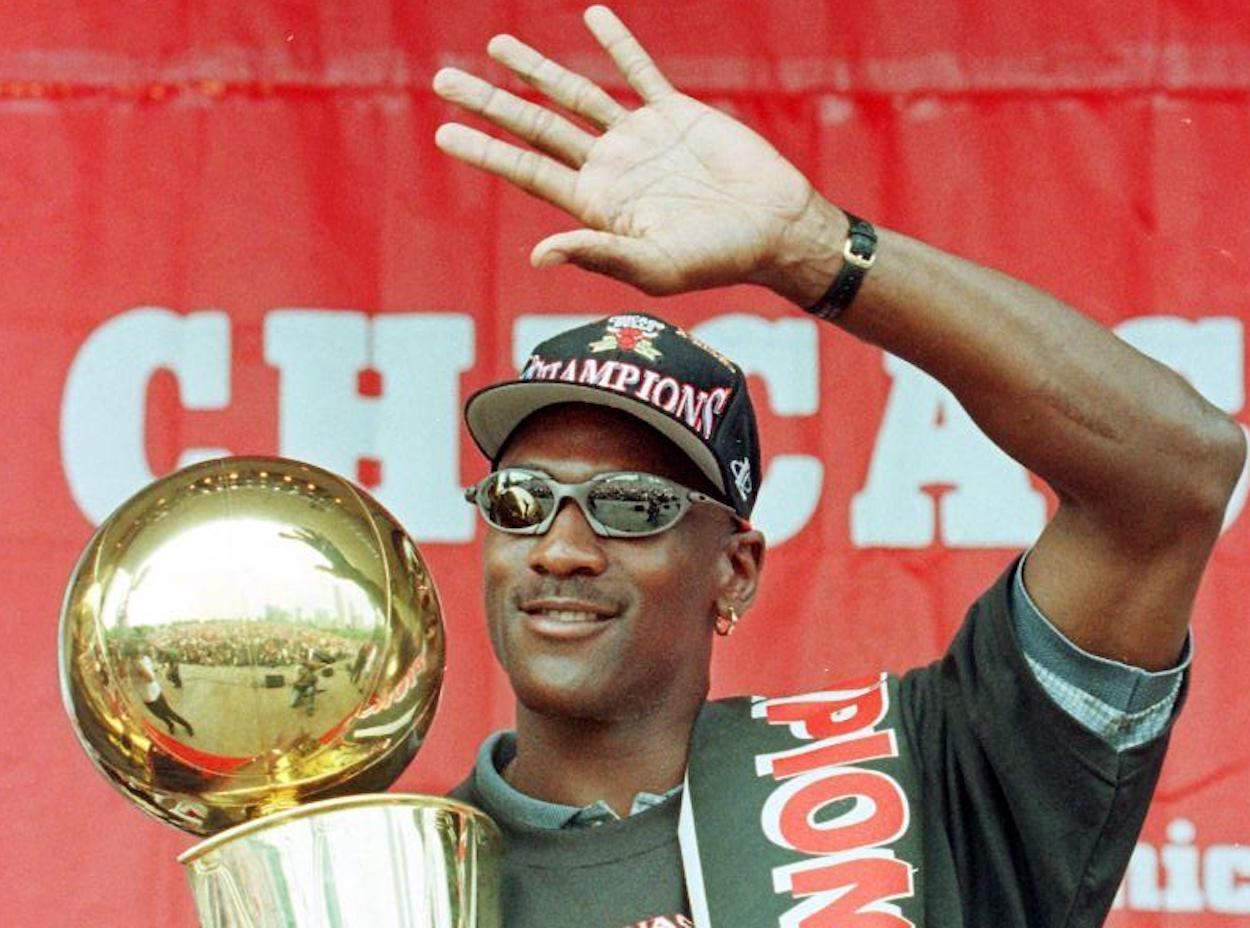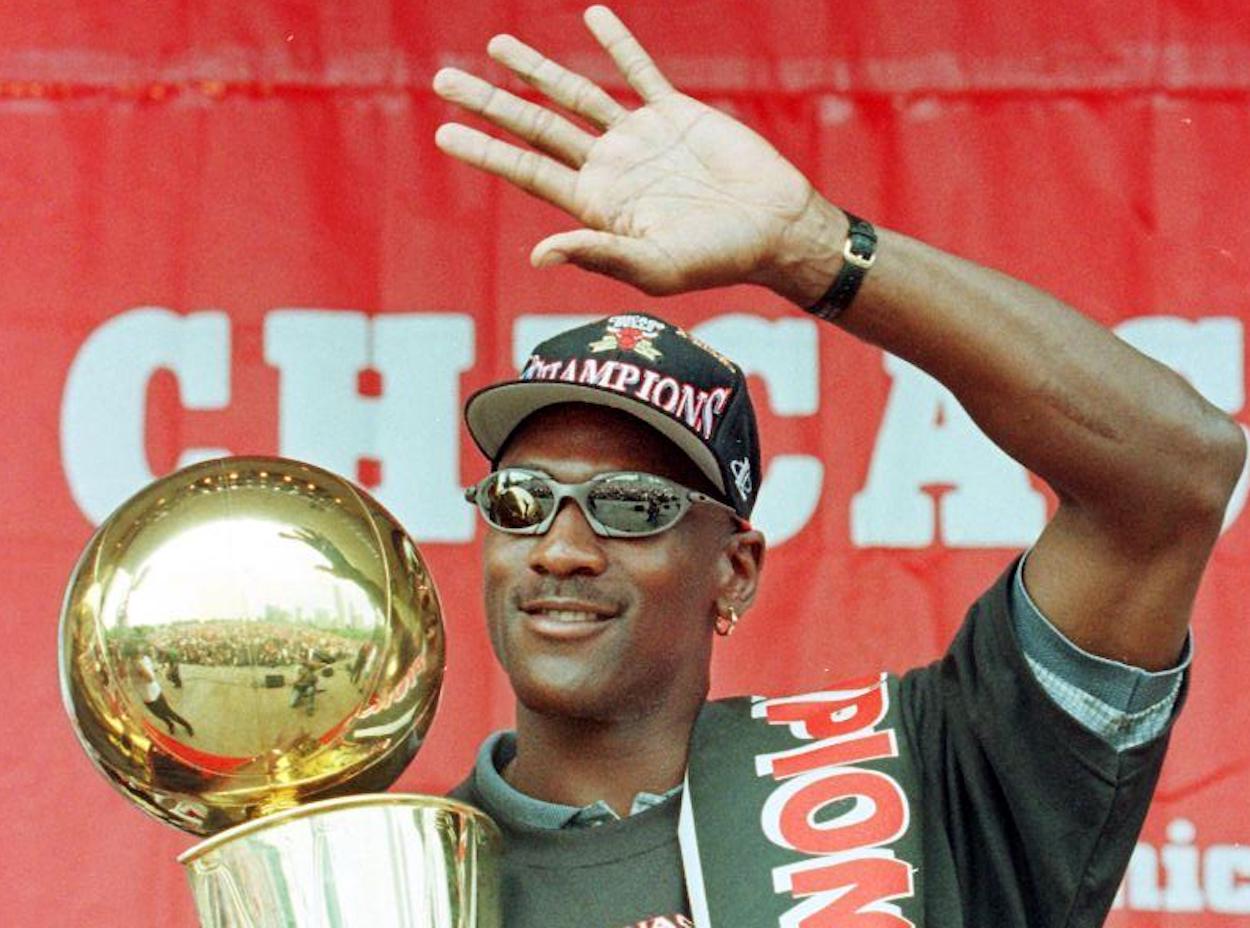 While that legendary will to the win has made Jordan an icon — in addition to helping him dominate the NBA competition, it's also become a part of his overarching mythos — there's also a downside to always needing to be the best.
Ahead of MJ's 50th birthday, which took place in 2013, ESPN's Wright Thompson spent some time with the living legend. While there were plenty of unique anecdotes that emerged, things got a bit heavier when they touched on the topic of competitiveness.
"There's no way to measure these things, but there's a strong case to be made that Jordan is the most intense competitor on the planet," Tompson explained before detailing how Jordan mastered Bejeweled on his iPad, conquered Sodouku, and raced through books of word searches. If you think that activity list sounds exhausting, you aren't alone.
"I can't help myself," MJ said, according to Thompson. "It's an addiction. You ask for this special power to achieve these heights, and now you got it and you want to give it back, but you can't. If I could, then I could breathe."
That's a pretty striking admission from anyone, let alone the seemingly invincible Jordan.
Michael Jordan is yet another reminder that pro athletes are people, too
Given his legendary status and, if nothing else, $1.6 billion net worth, it's easy to assume that His Airness is living on Easy Street. The quotes about his competitive nature, however, serve as a reminder that every human, no matter how famous they are, still experiences some struggles.
Jordan may be a striking example, but he's not the only athlete to underscore that reality. In August 2019, Colts quarterback Andrew Luck suddenly retired from pro football; no amount of fame and fortune could undo the toll that game was taking on his body. More recently, Naomi Osaka withdrew from the French Open, citing concerns over her mental health. At the Tokyo Olympics, Simone Biles stepped away from the team gymnastics final and several other events, due to mental health concerns and "the twisties." She's since revealed that her aunt died unexpectedly during the games.
While the latter two withdrawals have been met with plenty of criticism — the idea that athletes have to power through issues remains ingrained in the world of sports — it is worth noting that Jordan took a famous break from basketball to try his hand at minor league baseball. Even if he didn't leave the Bulls in the middle of the season, he had no problem stepping away from the hardwood for personal reasons.
When we're watching sports and see millionaires performing superhuman feats of athleticism, it can be easy to forget the reality that underpins every competition. At the end of the day, everyone competing is a human being; they should be treated as such.