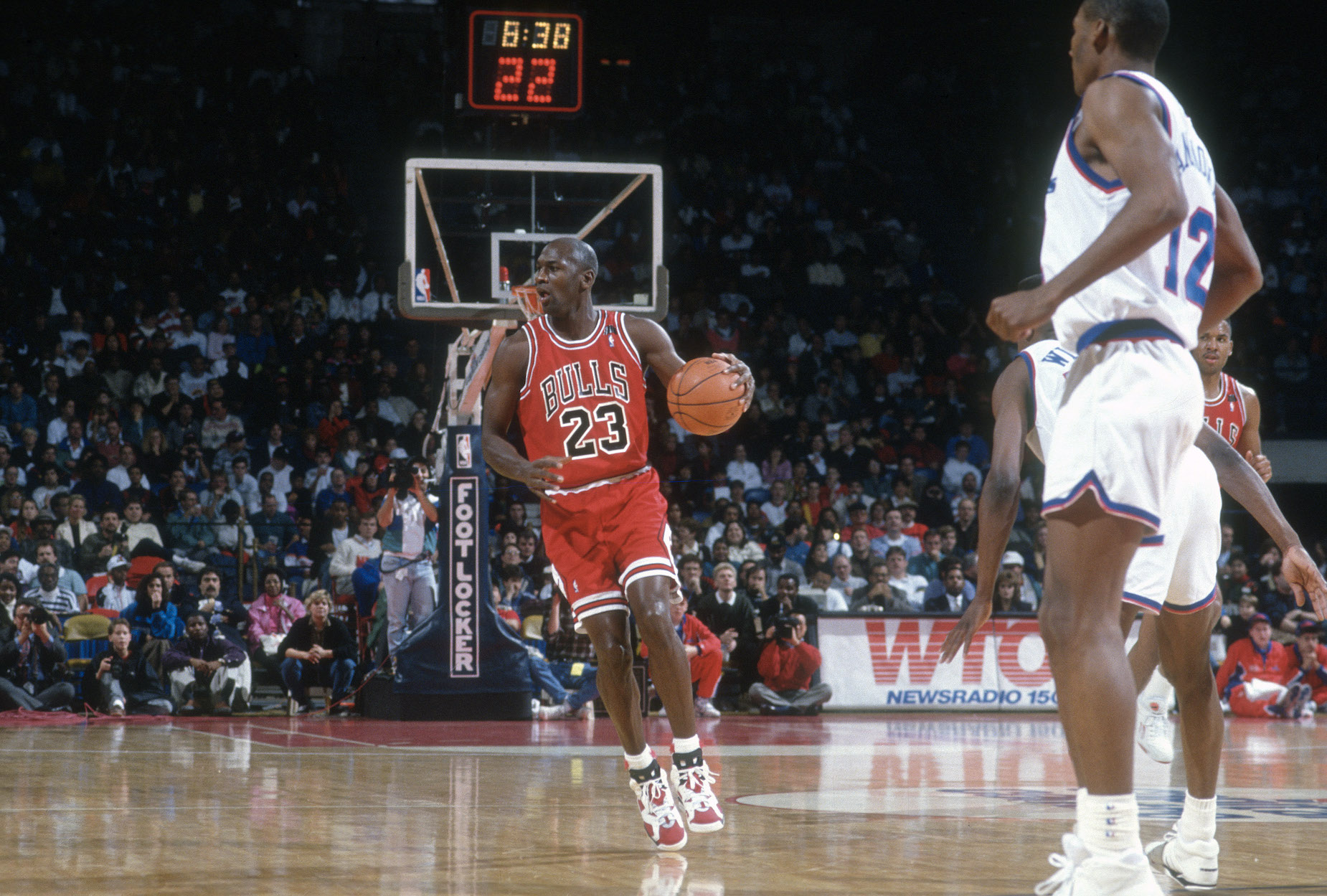 A Retired Michael Jordan Once Crashed a Chicago Bulls Practice to Teach a Trash-Talking Player a Lesson: 'Don't Call Me Out of Retirement Again'
It's never a good idea to call out Michael Jordan, even if he's retired. Corey Benjamin learned that the hard way during his time with the Chicago Bulls.
While virtually every professional athlete loves to win, Michael Jordan resided in a league of his own. Even retirement couldn't stop His Airness from hitting the court and putting an upstart Chicago Bulls player in his place.
Shortly after MJ retired, a young guard by the name of Corey Benjamin started talking trash and even said he could beat the NBA legend in one-on-one. Jordan, unsurprisingly, couldn't ignore those comments.
Michael Jordan always wanted to prove his greatness
These days, there's no debate about Jordan's greatness; even if you don't think that he's the GOAT, you probably still have him in you're all-time starting five. During his career, though, MJ took it upon himself to assert his dominance every day.
Jordan grew up battling against his brother, Larry, which helped hone his competitive edge. While that will to win was tested at an early age—Michael famously failed to make his high school varsity basketball team at the first attempt—the teenager refused to break.
The following season, His Airness made the varsity squad and, by the time he graduated, he had earned McDonald's All-American honors. He then headed to the University of North Carolina and promptly won an NCAA title during his first year on campus. In the NBA, those winning ways only continued.
Jordan wasn't content simply dominate on the court, though. As we saw during The Last Dance, he was capable of turning virtually anything into motivation; no matter the competition, whether it was pitching pennies or playing Yahtzee, he needed to be the best.
A retired Michael Jordan returned to put Corey Benjamin in his place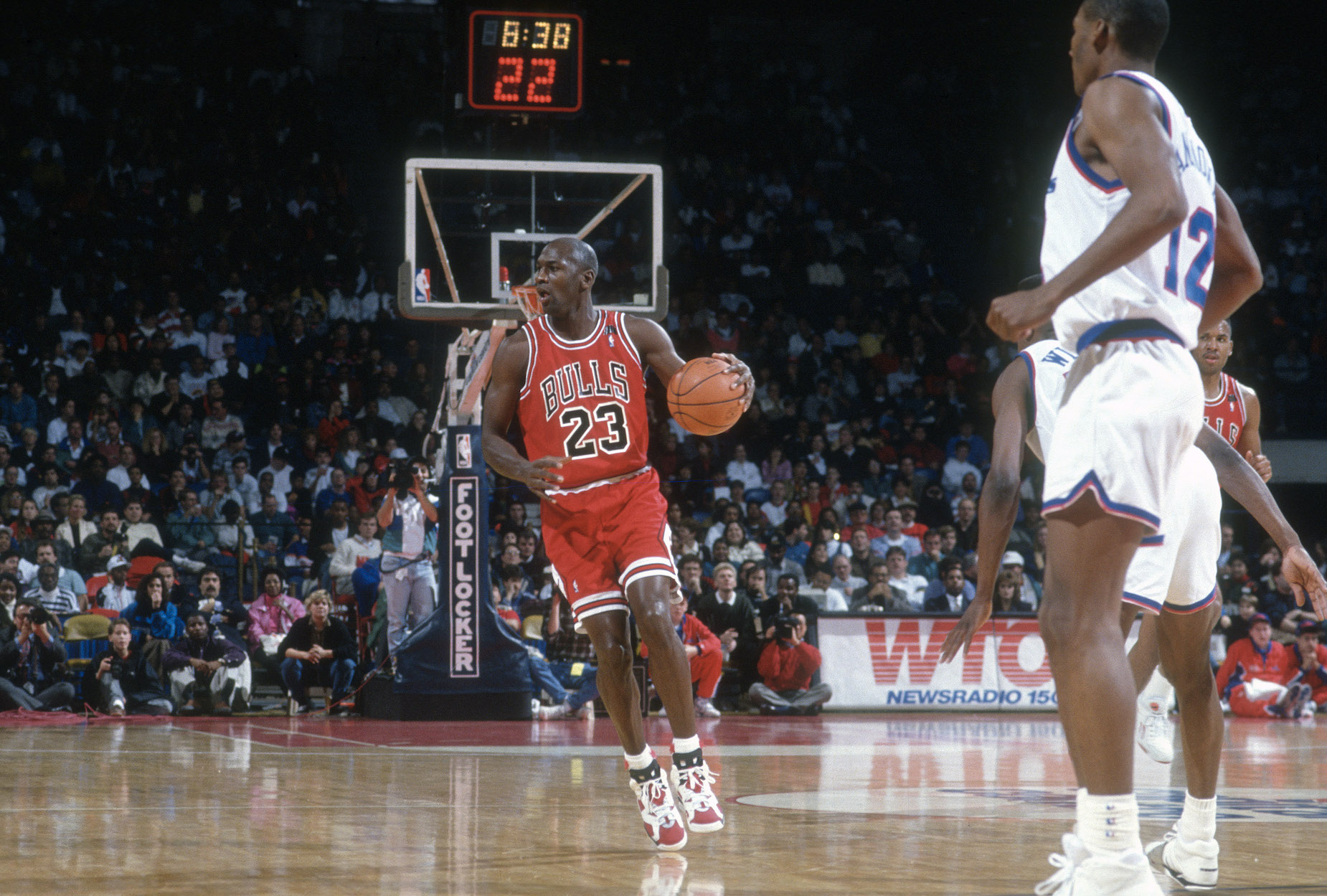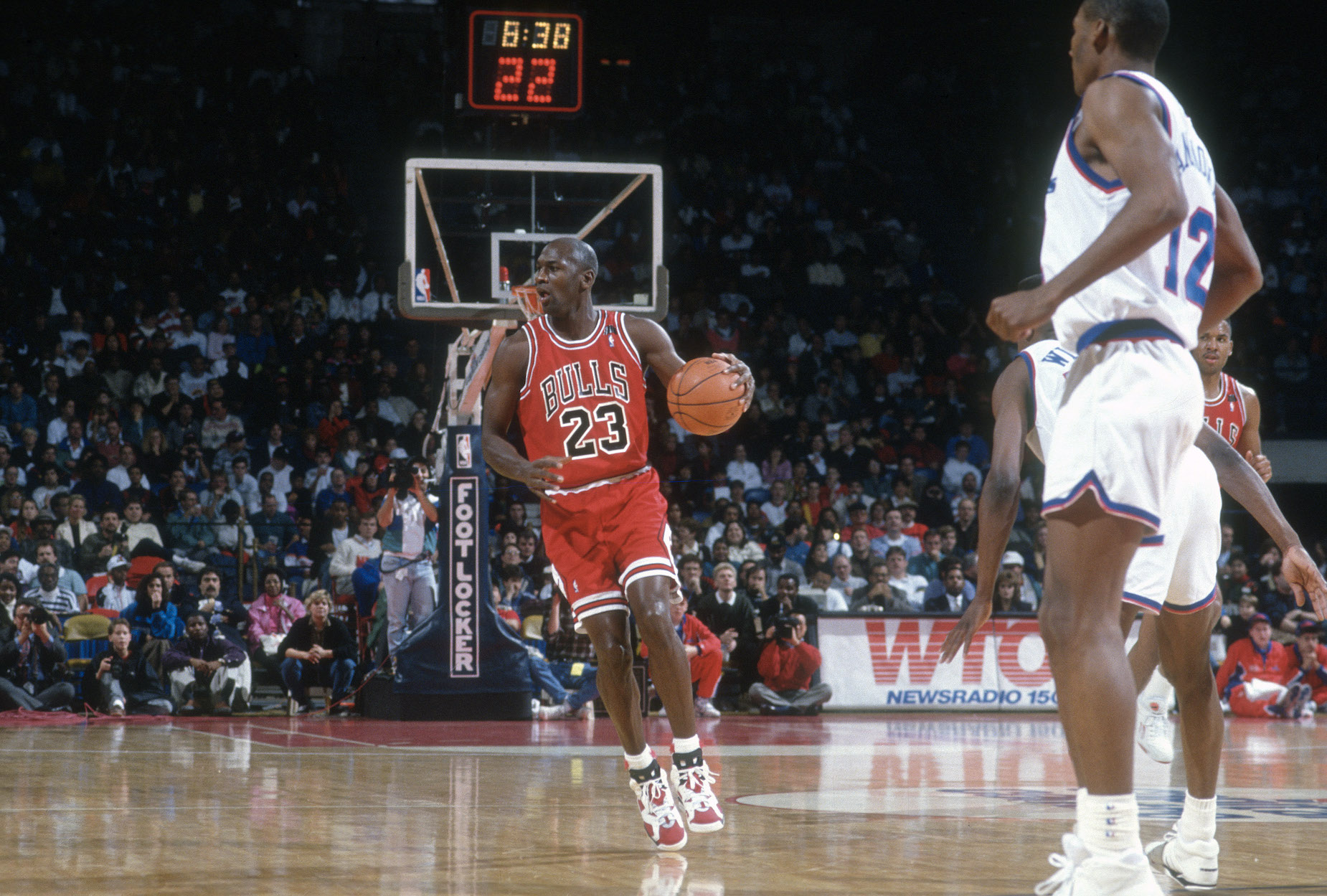 After claiming a sixth championship in the 1998 NBA Finals, His Airness decided to retire for a second time. That reality, however, didn't prevent him from crashing a Bulls practice to teach Corey Benjamin a lesson.
As explained in Hoops Hype's oral history of Chicago's 1998-99 campaign, a handful of the Bulls' players kept in touch with the recently retired Jordan. On one occasion, Benjamin decided to contribute a bit of trash-talk, saying that he could beat MJ in a game of one-on-one. The war of words continued to escalate until, one day, the two men met face-to-face.
"One day, Mike told Ron [Harper] that he was going to come to our game [in Atlanta] and he told me, 'I'm about to come see you," Benjamin told Alex Kennedy. "We're at the game, and they showed Mike walking into the game [on TV], and I knew right where he was headed. I'm in the training room with Ron and Randy [Brown], and MJ walks in there. He comes right over to me and says, 'What did you say?!' Remember, this is my childhood hero. I man up, and I say, 'I think I can get that.' He told me, 'I'll be at your practice in a few days, and we'll see if you can get that."
Jordan lived up to his word and flew up to Chicago to challenge Benjamin after a Bulls practice. While there's some debate about the score—the guard claims it was a close game, while others insist things were a bit more one-sided—His Airness claimed the win.
Unsurprisingly, His Airness trash-talked Corey Benjamin the whole time
Michael Jordan wasn't content to simply defeat Benjamin, though. Unsurprisingly, His Airness also trash-talked the young guard throughout their game.
According to Kennedy's oral history, Jordan told Benjamin to look at the championship banners hanging in the Berto Center. "Look around you," the living legend said. "What do you see all around you? You didn't have anything to do with those!" After the game, he also told his opponent to "sit down" and jokingly added, "Don't call me out of retirement again."
As for Corey Benjamin, he still appreciated the experience. "It was the best one-on-one game I've ever played," he recalled. "It was like a dream come true."