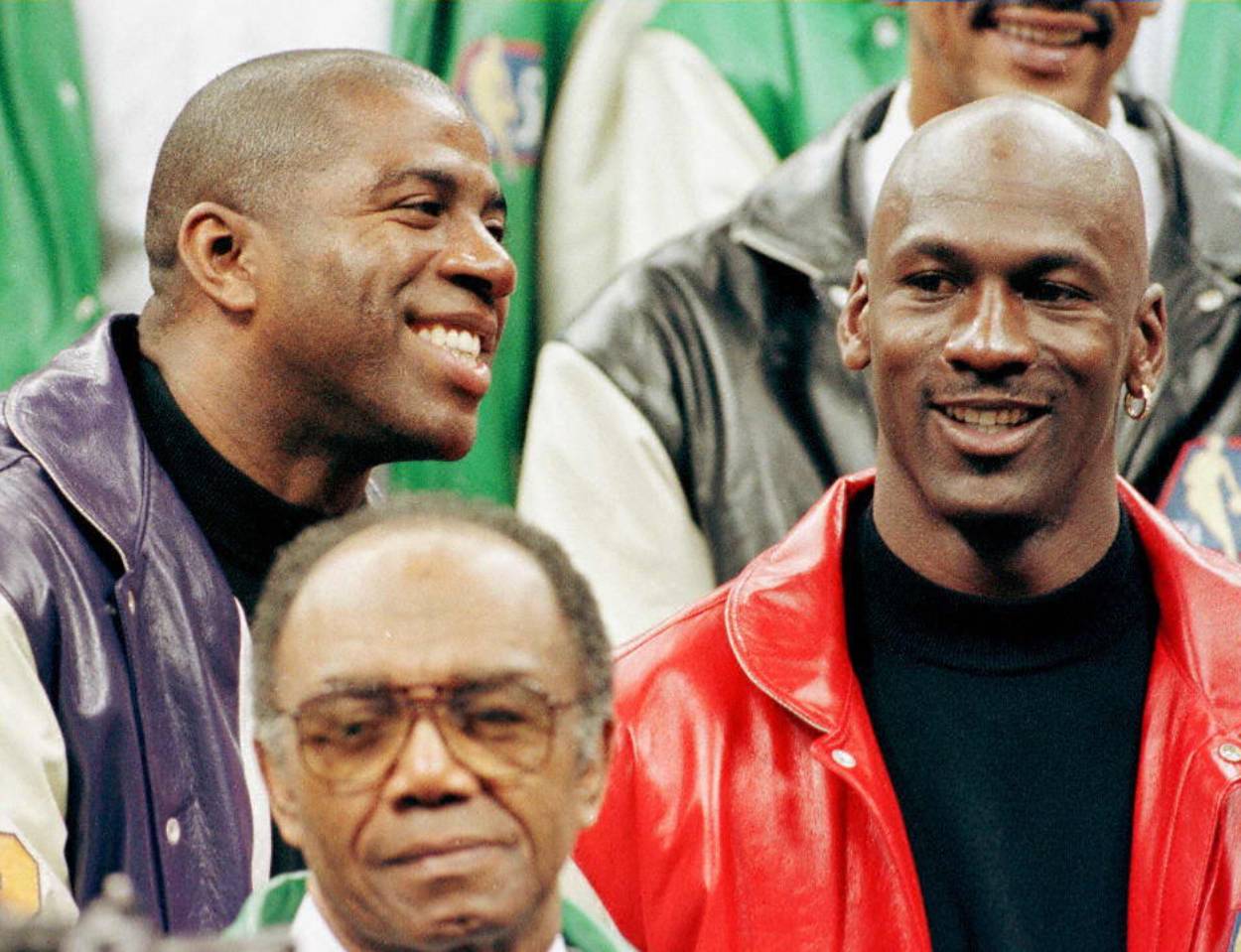 Michael Jordan Was so Distraught About Magic Johnson's HIV Diagnosis That He Almost Drove Off the Road
Michael Jordan and Magic Johnson have had a close friendship for many years, and Jordan was distraught when Johnson announced his HIV diagnosis in 1991.
Despite plenty of fierce matchups on the court, Magic Johnson and Michael Jordan formed a tight bond and friendly rivalry with one another.
Jordan, as competitive a person as he was, had close relationships with some of his opponents. That especially holds true with Johnson, the longtime Los Angeles Lakers point guard.
Michael Jordan was greatly affected by Magic Johnson's HIV diagnosis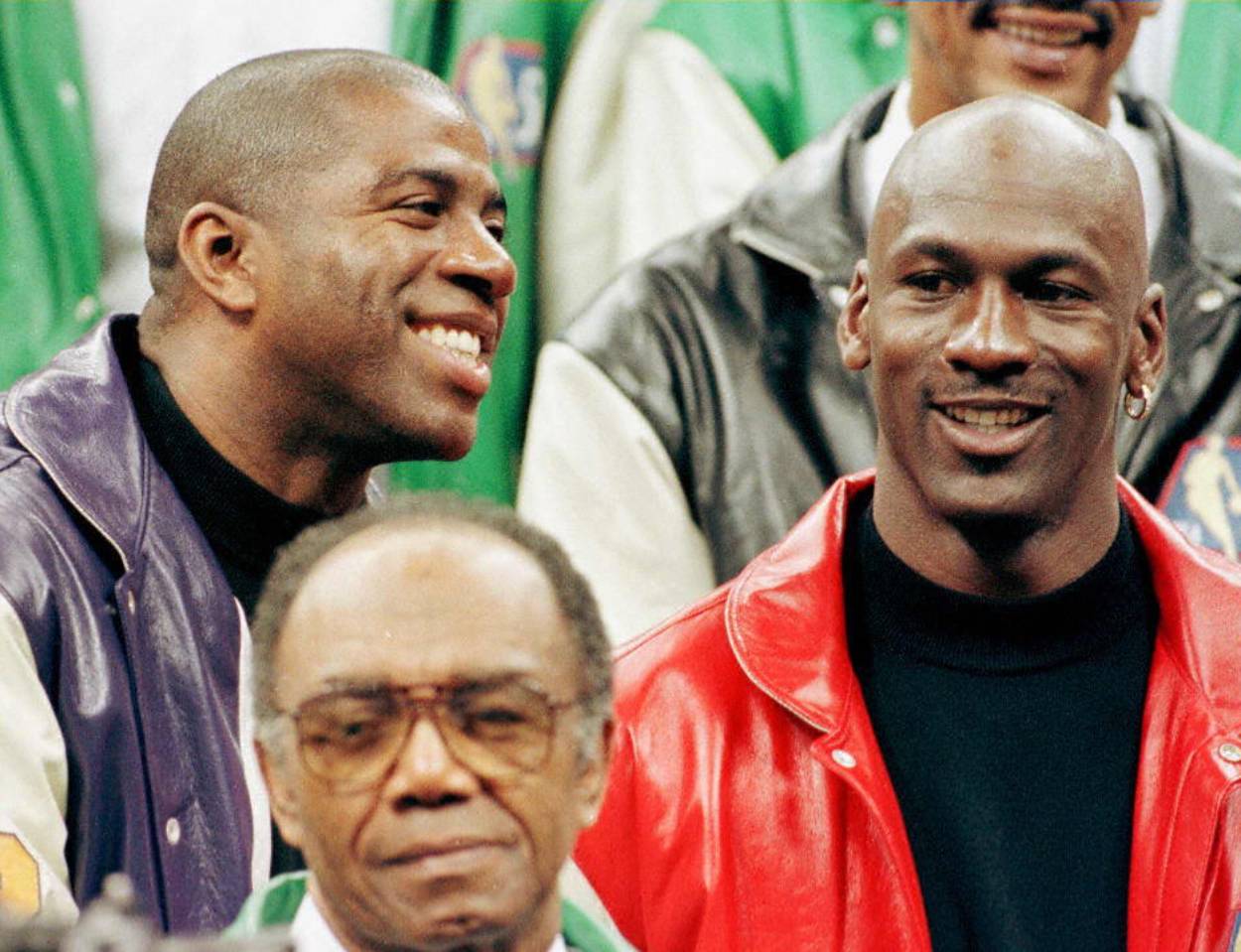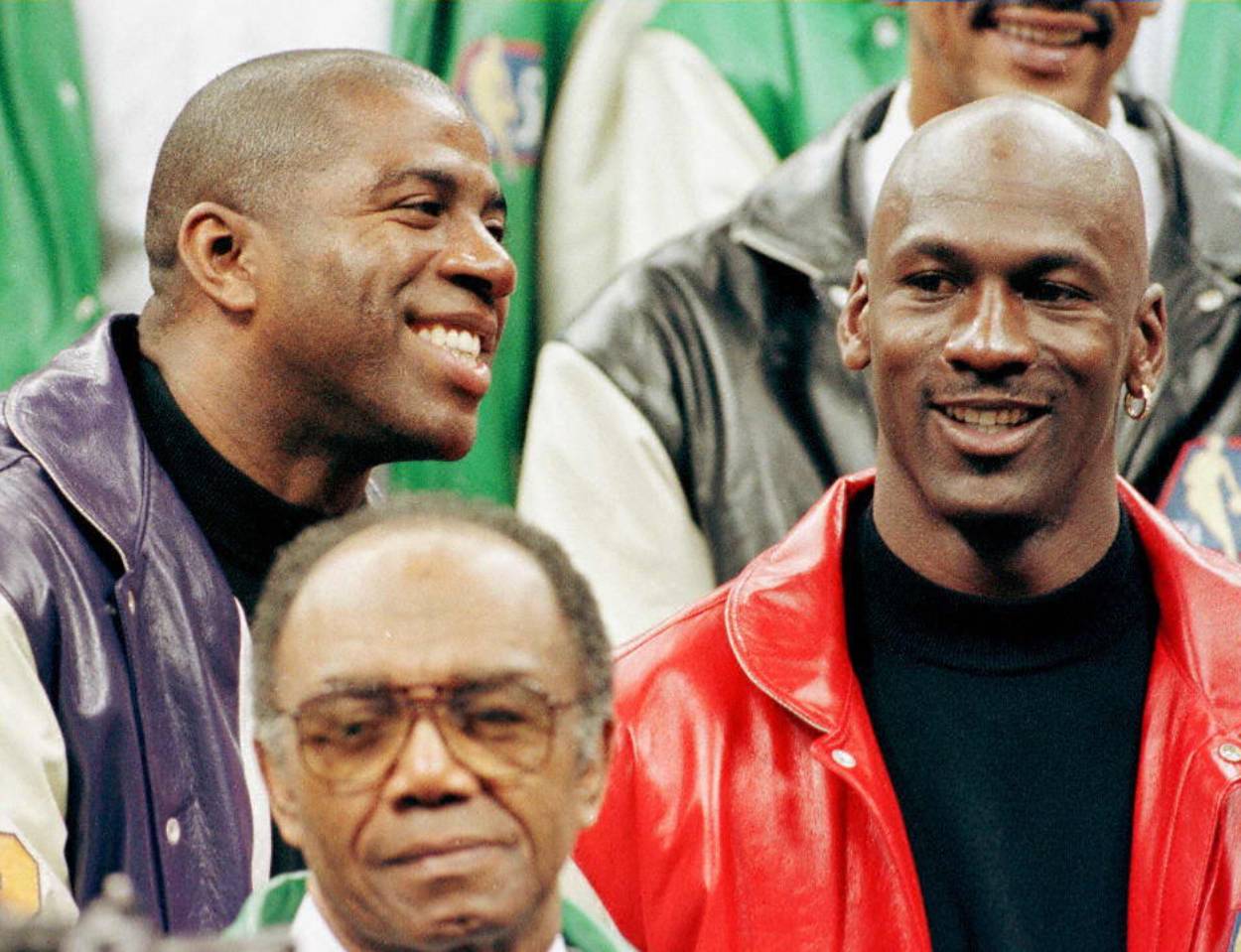 Michael Jordan won his first NBA championship in June 1991 when he and the Chicago Bulls took down Magic Johnson and the Los Angeles Lakers.
Any hopes of Jordan and Johnson going at it in the 1992 NBA Finals were dashed several months later. In November 1991, Johnson held a press conference and announced that he had been diagnosed with HIV. He immediately retired from basketball and began transitioning into an advocacy role in the fight against AIDS and HIV.
The AIDS and HIV epidemic heavily affected the LGBTQ community and California residents throughout the 1980s. Johnson explained at the press conference that he did not have AIDS, he was not gay, and that he planned to live "for a long time."
Jordan, then in the prime of his NBA career, took Johnson's news hard. According to the Washington Post, he said that Johnson had called him on his car phone and shared the news. Jordan, understandably, did not take the update well.
"I'm almost driving off the road because I couldn't handle it as well as he could."

Michael Jordan
Jordan stood by Johnson, and the two worked together to promote safe sex practices and educate Americans about sexually transmitted diseases. 
Jordan always defended and supported Johnson
The early 1990s were a much different time when it came to information about sexually transmitted diseases and illnesses.
Rather than run out on Johnson and end their friendship over the virus, Jordan remained loyal to the former Lakers star. When Johnson chose to return and play in the 1992 NBA All-Star Game, Jordan never spoke out against his friend's decision.
Jordan made the same choice later that year when Johnson briefly returned to basketball and played on the U.S. Olympic Dream Team. The two starred in Spain and won the gold medal that summer.
Jordan has continued to support Johnson over the years, including when the latter made an NBA comeback in 1996.
Jordan and Johnson have come a long way in 30 years
As of publication, it has been nearly 30 years since Johnson announced his HIV diagnosis.
Jordan and Johnson are both still going strong and living extraordinary lives in 2021. Johnson holds ownership stakes in the Los Angeles Dodgers and the Los Angeles Sparks. The Dodgers won the 2020 World Series.
Jordan bought the Charlotte Bobcats, now named the Hornets, in early 2010. Counting the 2009-10 season, Charlotte has made three postseason appearances in Jordan's tenure as owner.
Johnson entered the Naismith Memorial Basketball Hall of Fame in 2002, and Jordan joined him seven years later.
Like Sportscasting on Facebook. Follow us on Twitter @sportscasting19.