Michael Jordan Gets Called a Prisoner of Capitalism by Teammate but It Pays Well
While Michael Jordan put together a legendary basketball career, he wasn't always the greatest teammate. His Airness wanted to win above all else; that caused him to push himself—and, more controversially, others—to the limit. As guys like Steve Kerr and Horace Grant learned, being MJ's teammate wasn't a free ride to the championship.
Those relationships, however, can be a two-way street. In light of The Last Dance, one of Jordan's old Chicago Bulls teammates called him a prisoner of capitalism. His Airness, however, probably won't mind.
'The Last Dance' wasn't exactly a documentary, but it was a hit
For the past five weeks, watching The Last Dance became a weekly ritual. Without professional sports in our lives, fans everywhere gathered around their TVs to reminisce about Michael Jordan's legendary career.
That reality, combined with His Airness' legendary status, combined to make the series a smash hit. As spelled out by CNN Business, The Last Dance became ESPN's most-watched documentary ever averaging 5.6 million viewers during the 10 episode arc. Fans and players alike ate it up; whether you had watched MJ in action or only heard stories about his career, The Last Dance provided a curated walk through his greatest hits.
That curation, however, proved to be somewhat of a problem. As noted documentarian Ken Burns pointed out, allowing Jordan's production company to be involved in The Last Dance isn't ideal. While that arrangement was probably necessary to get the legend to play ball, it robs the "documentary" of its objectivity and journalistic value.
Craig Hodges called Michael Jordan a prisoner of capitalism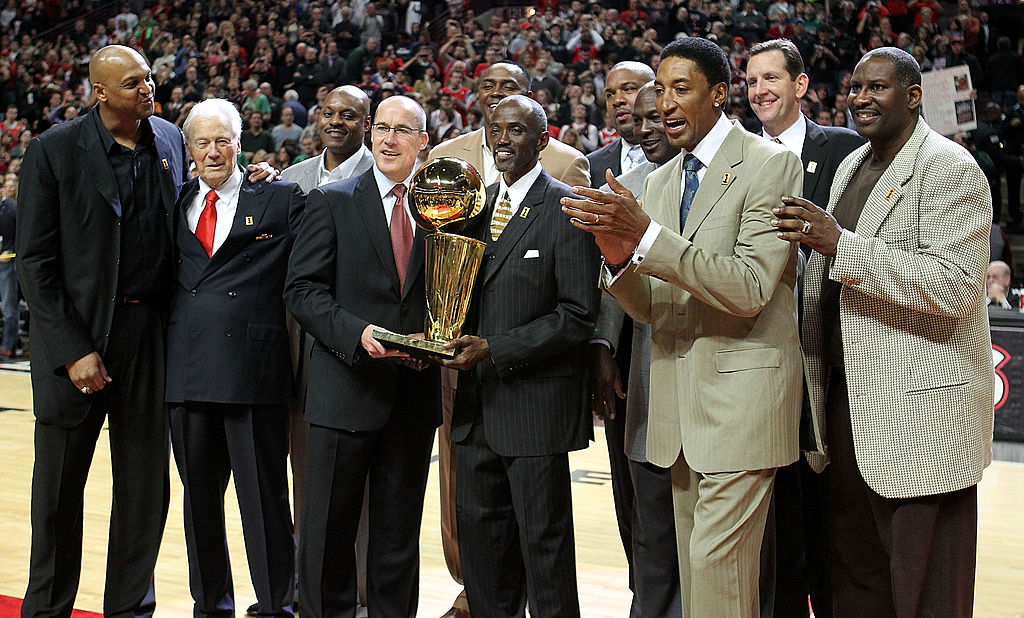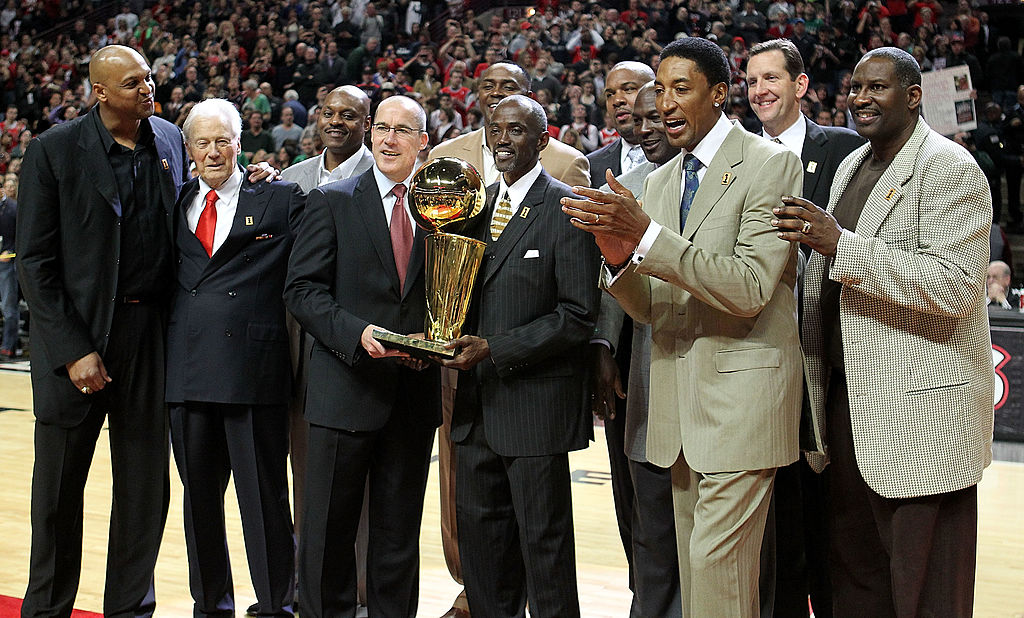 Ken Burns isn't the only one to raise that issue, though. Craig Hodges, who spent four seasons with the Chicago Bulls, shared similar sentiments about The Last Dance, albeit through a different lens.
"Well, when I look at MJ, he's a product of his success. Sometimes, that success can be a prison for you. I look at it in a couple lights, man," Hodges recently explained on HoopsHype when asked how he felt about The Last Dance. "I feel somewhat empathy for him, to some degree, because of the fact that you are in a prison – in two prisons actually. America was a prison for black people, and now you've been incarcerated through capitalism on a whole different level. So it's cool for the entertainment value of it, but I think it's been somewhat divisive as far as in line with what we need right now as both the people and the world."
While Hodges approached the topic through economics and race, he does suggest a widely-held conclusion. Whether you believe the driving force to be capitalism, insecurity, or anything else, Michael Jordan's involvement in The Last Dance prevented the series from being something more than pure entertainment.
As David J. Roth artfully explained for Vulture, The Last Dance came to fill the role of a heroic myth; while there were rare moments of humanity, we mainly got 10 hours of His Airness walking us through his own greatest hits. As entertaining as that was, it's somewhat of a Faustian bargain. Michael Jordan got to win six titles and lives on as an NBA legend, but that same will to win has reduced him to a two-dimensional character.
Michael Jordan, however, probably won't care
For all of that intellectualizing, though, Michael Jordan probably won't think twice about what Ken Burns, Craig Hodges, or anyone else has to say. The Last Dance, for better or worse, has given His Airness exactly what he wants.
Jordan's career—with some help from pieces of media like The Last Dance—has been defined by a relentless will to win. Regardless of the arena, MJ wants to be the best; there's almost no way that he didn't enjoy being the talk of the sporting world for the past five weeks.
In regards to Hodges' comment about capitalism, MJ probably won't bat an eye there, either. Thanks in large part to his star status and his ownership of the Charlotte Hornets, His Airness has built up a $2.1 billion fortune. Even if that wealth can be restricting, it's still another way that the legend continues to "win."
Was The Last Dance perfect? No, but it proved to be incredibly popular and commercially successful. At the end of the day, that's probably good enough for Michael Jordan.