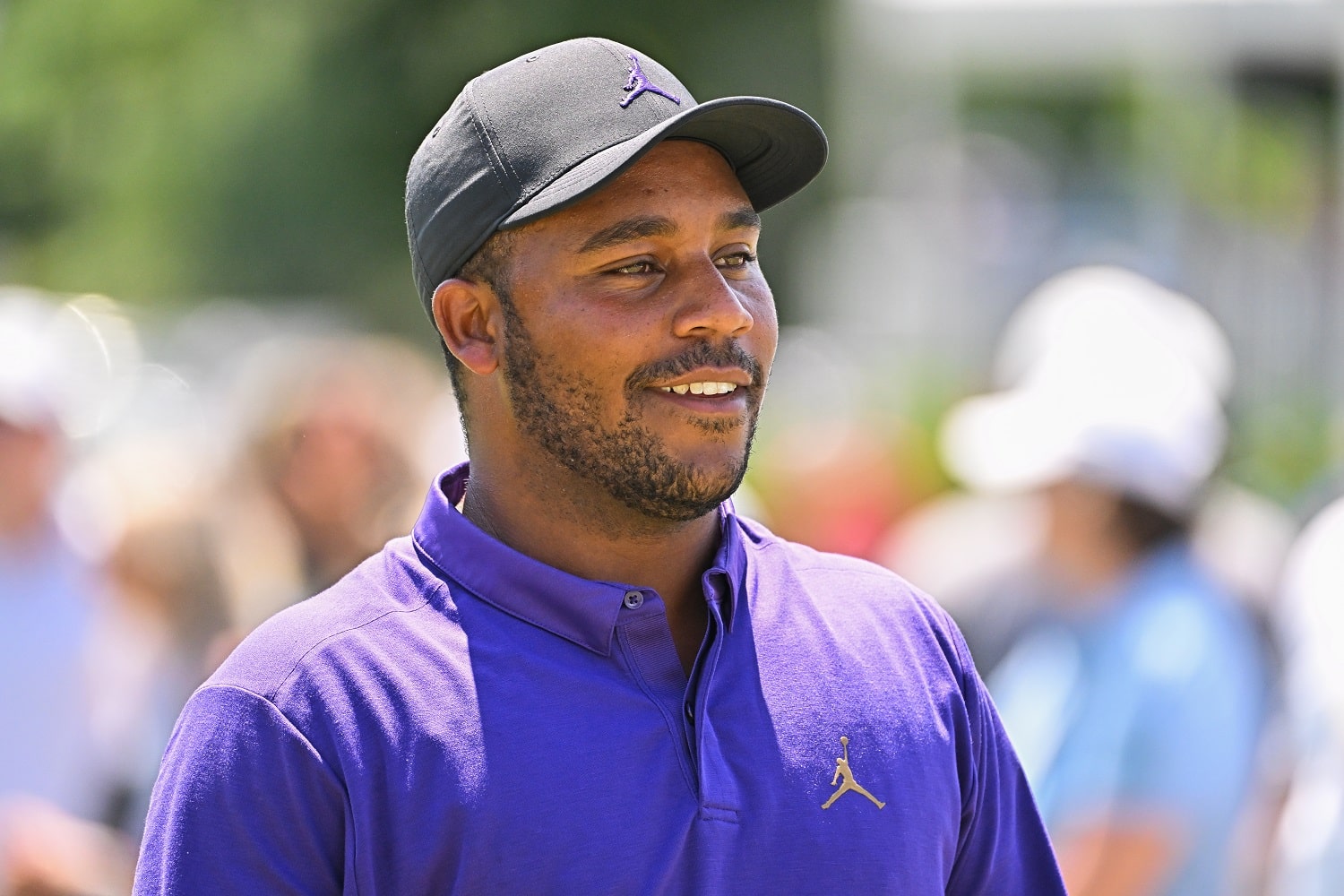 Michael Jordan Has Chimed in on PGA Tour vs. LIV Golf
Harold Varner hasn't won on the PGA Tour. Michael Jordan helped him make the decision not to jump to LIV Golf.
No athlete understands the intersection of sports and business better than Michael Jordan. The basketball legend leveraged his groundbreaking deal with Nike into a place in the triple-comma club (i.e., a net worth over $1 billion) and ownership of an NBA team as part of a wide-ranging empire.
As such, Jordan's counsel is in demand. When a golfer whose career is at a crossroads came to His Airness for advice regarding the sport's internecine squabble, Jordan helped him weigh the merits of the PGA Tour vs. LIV Golf.
Michael Jordan took an interest in golfer Harold Varner III's career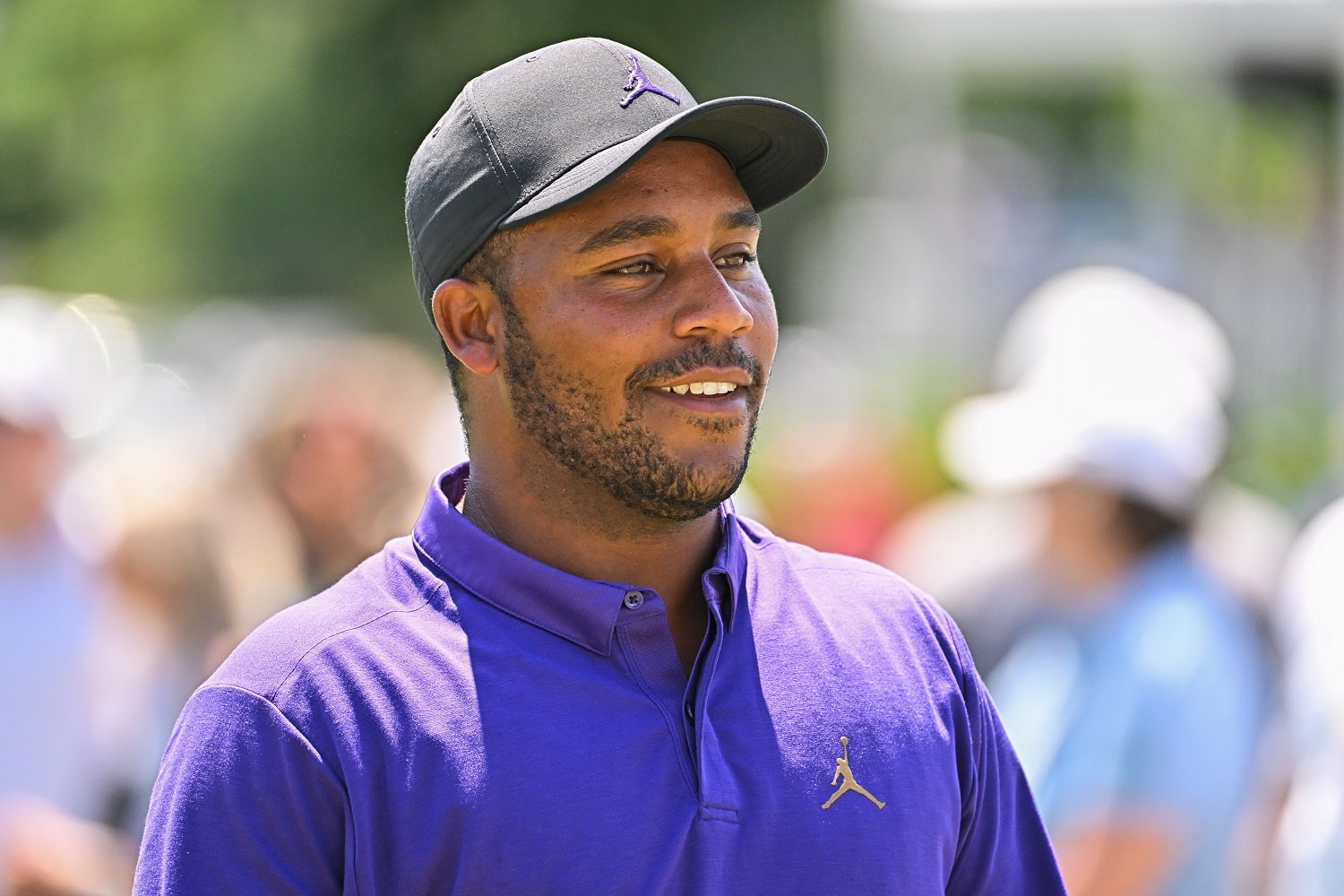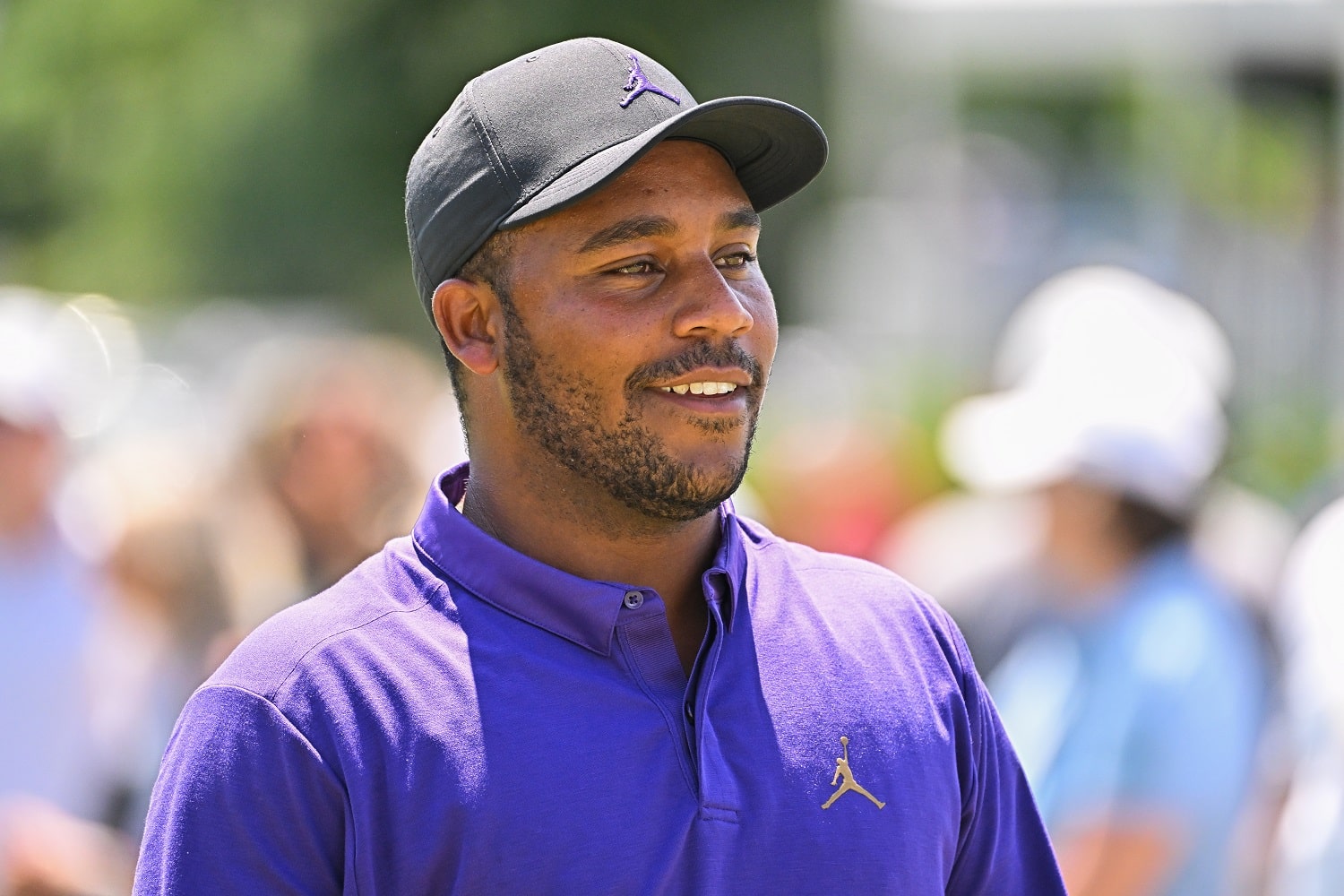 Michael Jordan owes his vast net worth to phenomenal athletic talent and a business career launched by a lucrative endorsement deal signed with Nike as an NBA newcomer. His hoop skills may not have been transferable to the next generation, but Jordan knows how to make the wealth trickle down.
The Hall of Famer's Jordan Brand label has signed multiple athletes to endorse his apparel line. The first golfer to sign a so-called "head-to-toe" deal to wear the "Jumpman" logo was Keegan Bradley in 2014. The second was Harold Varner III in 2018.
Aside from both hailing from North Carolina, there isn't much of a connection between Varner and Jordan. Whereas Jordan established himself as a star almost from Day 1 of his professional career, Varner hasn't hit the big time in golf.
Varner, 31, has been full-time on the PGA Tour since the 2015-16 season, averaging 27 appearances and about $1.35 million in earnings per season while also dabbling in the European and Asian circuits. He's been a runner-up once and a third-place finisher twice in 183 career PGA Tour starts.
Harold Varner III is on the LIV Golf wish list
Harold Varner III popped onto the radar in February when he buried a 50-foot putt to win the $1 million first prize at the PIF Saudi International in February on the Asian Tour.
He's a middle-aged (in golf years, anyway), middle-of-the-pack golfer who's played successfully in Saudi Arabia and has a connection to Michael Jordan. In short, he checks all the boxes for the type of player Greg Norman would like to land to fill out the field for the upstart LIV Golf circuit, which kicked off this month in London.
Varner categorized the size of LIV's offer as "nuts" in a Sports Illustrated story. That probably means between $10 million and $20 million. That's five or more years of likely PGA Tour earnings, making it very tempting.
Varner, who recorded rounds of 72 and 73 to miss the cut by two strokes at this weekend's U.S. Open while battling tonsillitis, likely holds an open-ended offer to make the jump. He says it's a moot point.
"I'm obviously not going," Varner said. "I've spoken with Jay (Monahan, PGA Tour commissioner). I've spoken with a lot of people I look up to, and it just wasn't worth it to me for what it was worth. That's pretty simple."
Michael Jordan advised him to stick with the PGA Tour
Harold Varner III said he consulted with several people while weighing LIV Golf's offer. One of them was Michael Jordan, whose company has been sponsoring the golfer for four years. Varner is no child, but Jordan is more experienced in weighing the athletic and financial implications. The newspaper reported Jordan advised against leaving the PGA Tour.
"I'm sure he's had decisions like this long before I was even born," Varner observed. "But there's been a lot of people that I look up to that are obviously super wealthy and super successful and different places in the world."
Quite honestly, the PGA Tour players who opted to leave made the decision that much easier for Varner. Depending on the entry list for a particular tournament, the defections figure to move Varner up between five and 10 spots on the final leaderboard.
"He is a PGA Tour player and constantly working towards being one the best golfers in the world," agent Preston Lyon said, according to The New York Post. "It is our full intention to make a run at the FedEx Cup championship in August."
Like Sportscasting on Facebook. Follow us on Twitter @sportscasting19 and subscribe to our YouTube channel.