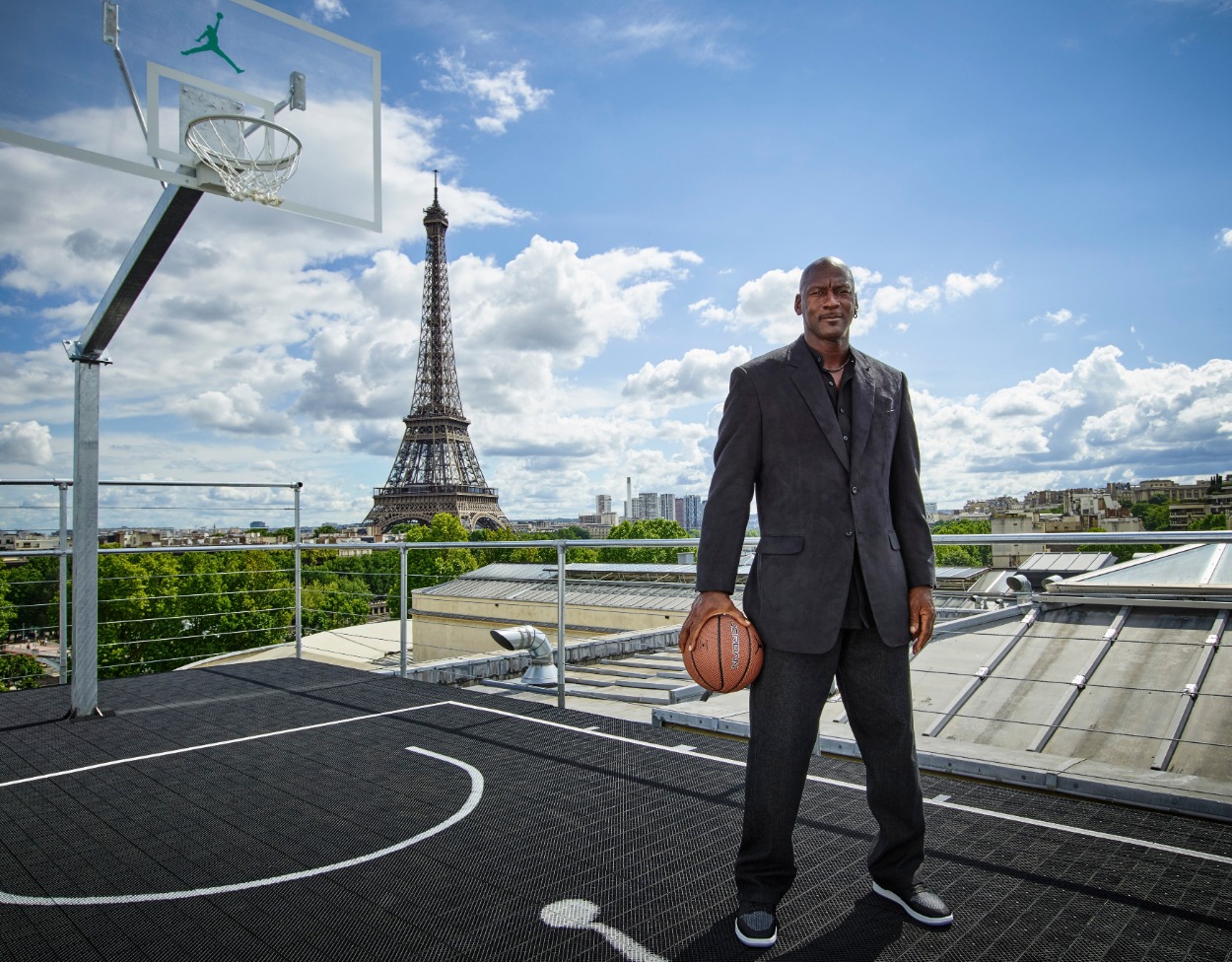 Michael Jordan Is the Only Thing Going Right for Nike During the COVID-19 Pandemic
Michael Jordan generated $3.6 billion in sales for Nike through his Jordan Brand over the last year, but the company struggled otherwise.
The COVID-19 pandemic has had a tumultuous effect on just about every industry. Millions of people have lost their jobs. Sports got put on the backburner. Even Nike, one of the most successful brands in the world, couldn't avoid a major financial hit. Of course, the brand does boast one money-making machine that'll never stop: Michael Jordan.
Michael Jordan became a billionaire in large part because of Nike
Many would assume that Jordan became the world's first billionaire athlete because of his NBA contracts. That would be wrong. In fact, he earned about $93 million as the face of the league. Even former Chicago Bulls teammate Scottie Pippen made more money than the GOAT.
However, unlike his wingman, Jordan didn't need to rely on lucrative playing contracts. Instead, he ascended to elite financial status because of an unprecedented deal with Nike. Though he considered taking his talents to Adidas, MJ smartly listened to his mom and elected to go with the Oregon-based company.
Ultimately, that proved to be a life-changing decision. While Adidas failed to sign the budding star, Nike swooped in and offered Jordan a signature shoe line. And as we've come to find out, not even the COVID-19 pandemic can put a stop to Jordan shoe sales.
The Jordan Brand has been a money-making machine
Once Michael Jordan joined forces with Nike, the company went about designing his first signature shoe. In episode five of The Last Dance, David Falk revealed that Nike hoped to sell $3 million worth of Air Jordans in four years. Jordan's longtime agent proudly stated that sales totaled $126 million in the first year alone.
Over the years, the Air Jordan brand has continued to remain a top-seller for Nike. Along the way, the partnership has churned out cash to help both the company and Jordan himself remain incredibly rich.
Since putting pen to paper, he's made roughly $1.3 billion. In 2019, Jordan made about $130 million from Nike sales. That number blew away the company's second-ranked seller, LeBron James.
For Nike, Michael Jordan has long been the company's bread-and-butter. And now, he's about the only thing going right for the sports apparel giant.
Nike got saved by Jordan Brand's $3.6 billion sales in the last year
Apparently not even a globally recognized brand like Nike can win the war against COVID-19. Based on the company's fiscal report on Business Wire, Nike experienced some serious losses during the fourth quarter of its fiscal year. Company revenues declined 38 percent to $6.3 billion. In addition, Nike experienced a net loss of $790 million.
Taking a closer look at the company's wholesale revenue, only one category experienced growth: Jordan Brand. While running, soccer, training, and "others" categories watched their sales dip by at least 13 percent each, Michael Jordan's money-making brand experienced a 15 percent increase in sales.
In fact, Jordan Brand accounted for approximately $3.6 billion in sales for the last fiscal year. Perhaps the Last Dance played a key role in the uptick. Either way, it just goes to show the power that Michael Jordan holds. If not for him, Nike could be in even more dire financial straights.