Michael Jordan and Mark Cuban Made an Investment in 2015 That Is Paying Nearly $8 Billion in Dividends
Charlotte Hornets governor Michael Jordan and Dallas Mavericks governor Mark Cuban both invested in a nascent sports company called Sportradar all the way back in 2015. Six years later, that investment could pay big dividends.
Sportradar has generated ample revenue in the past several years and just launched an IPO on Tuesday. Early valuations suggest Jordan and Cuban stand to make some money, especially given Sportradar's prevalence in sports betting.
Michael Jordan and Mark Cuban were part of a group that invested $44 million in Sportradar back in 2015
Mark Cuban made his money as a tech-savvy businessman. It's no surprise he saw an opportunity with Sportradar. But Michael Jordan has also gone to great lengths to diversify his portfolio.
The Hornets governor has invested in several different companies, including other tech brands such as Gigster. He's become even savvier in spreading his wealth across different industries. One might expect Michael Jordan to expand beyond shoes, given Jordan Brand continues to churn out revenue like clockwork.
In any event, MJ joined Cuban in a $44 million funding round for Sportradar back in 2015. At the time, the company had already agreed to partnerships with the NFL and NHL, and its data information loomed especially large in fantasy sports.
"Sportradar is well-positioned to be a global force in the sports data business," Mark Cuban told TechCrunch at the time. "Their data scientists are amazing."
The investment has seemingly aged better and better over time. Sportradar was valued at close to $3 billion last spring, and the rise in sports betting has only heightened the company's valuation.
Indeed, Sportradar launched an IPO on Tuesday. Jordan himself was even in attendance.
Sportradar opened its IPO at an $8 billion valuation and closed at a $7.4 billion valuation
Michael Jordan made the trek to Wall Street on Tuesday as Sportradar prepared to launch its IPO.
Jordan rang the Opening Bell after the company made its listings on the NASDAQ, with shares selling anywhere between $25 and $28. Sportradar raised $513 million at the close of business on Tuesday, dropping its valuation from $8 billion to $7.4 billion.
The drop in valuation might seem discouraging. However, Sportradar experienced tremendous year-over-year growth.
According to Bloomberg, Sportradar reported $322 million in revenue during the first sixth months of 2021, up from around $226.7 million during the same period last year. The company lost a bit of profit, but that might not come as a surprise considering the cost of business and spending more to account for potential losses during the pandemic.
Perhaps the IPO will help galvanize the company. Bloomberg also reported that a $159 million "private placement" was set to occur with the IPO.
Michael Jordan and Mark Cuban stand to make some money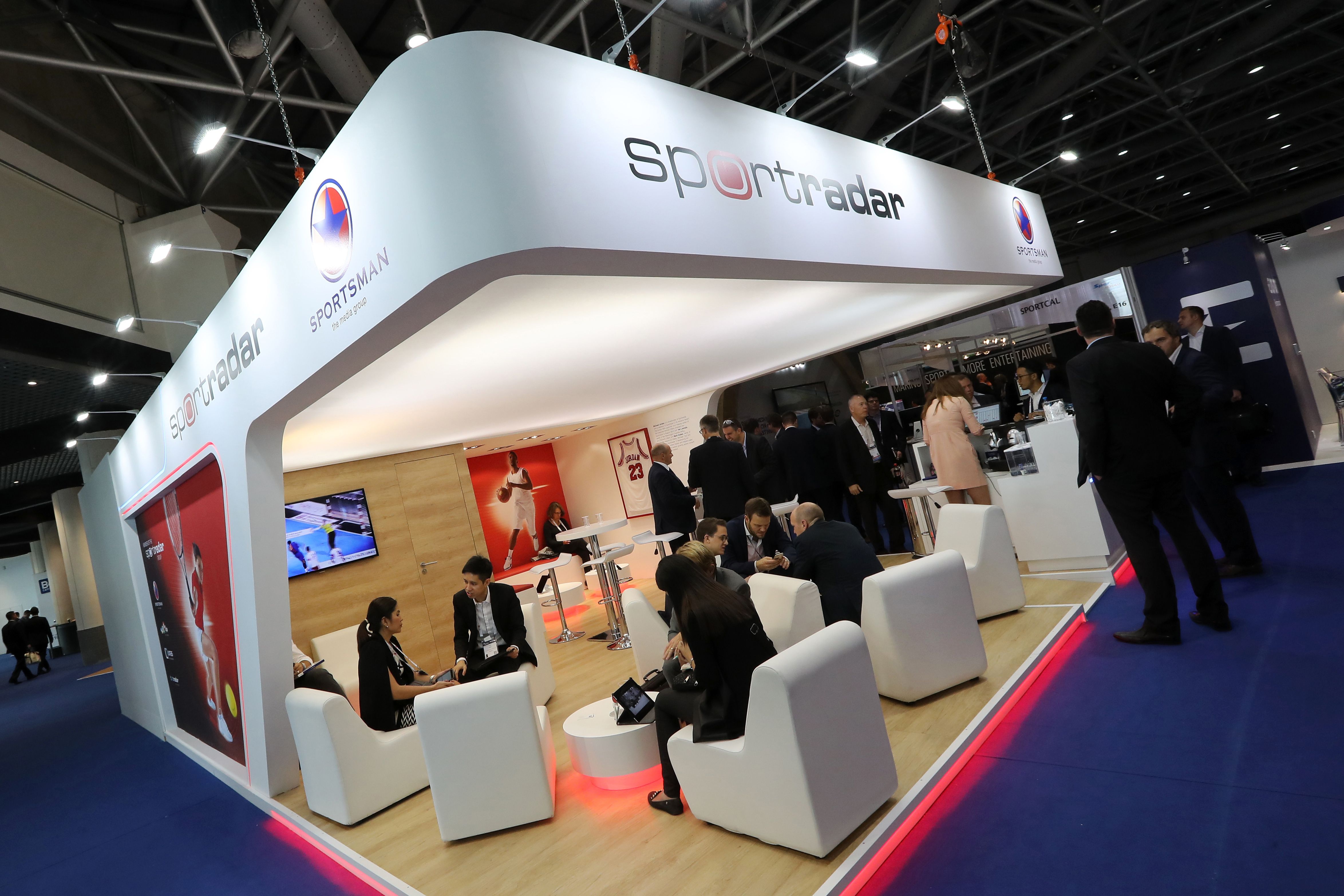 It's unknown just how much Jordan and Cuban invested in the initial funding round and how much each might have invested in Sportradar since. The company's IPO is also worth tracking for the remainder of the week.
Regardless, MJ and Cuban will likely make some money.
Sportradar has experienced tremendous year-over-year growth. The company has partnerships with just about every North American sports league and has a lot to offer betting platforms like DraftKings, FanDuel, and others.
Both Cuban and Jordan understand not all investments are winners. But the investment both made back in 2015 should pay some dividends in 2021.