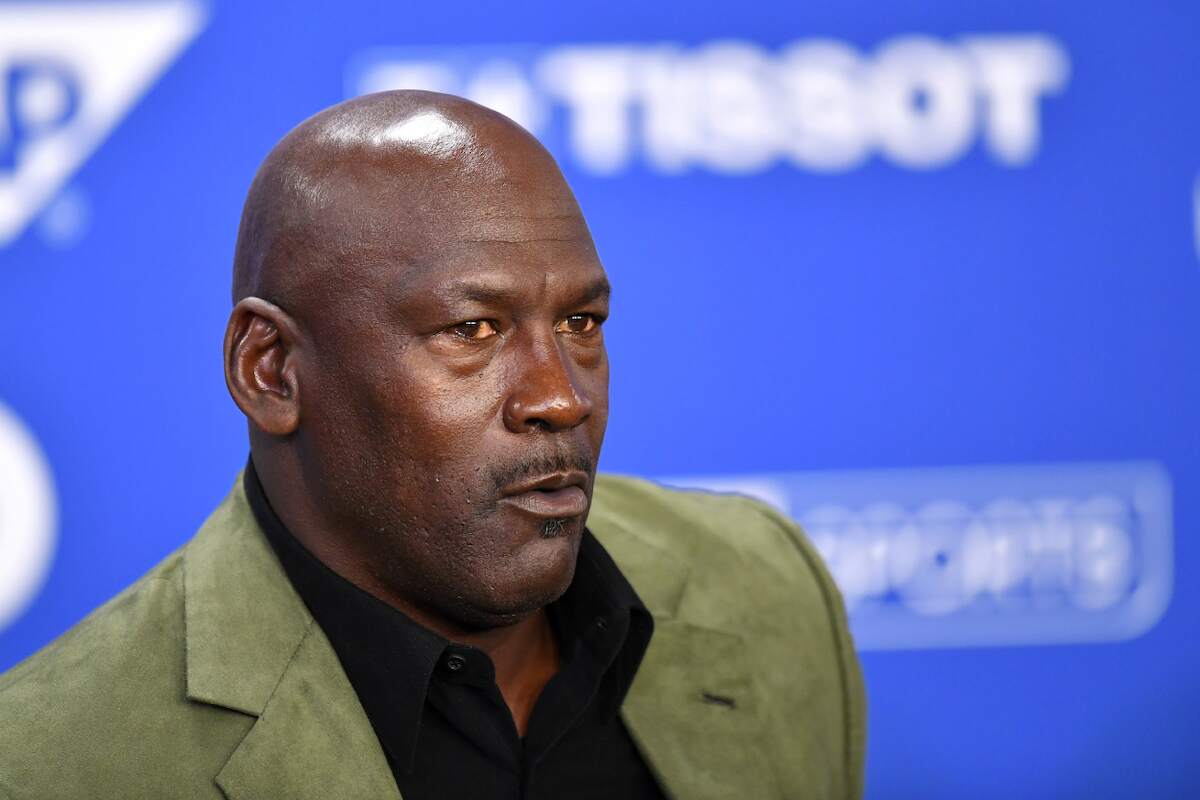 Michael Jordan Refused to Play Cards With Anyone Who Couldn't Meet His Big-Money Standards
Bulls legend Michael Jordan has a love for gambling that has been well-documented. In fact, the NBA legend has a high standard when it comes to playing cards, and he won't play with anyone who fails to meet his expensive requirement.
NBA legend Michael Jordan is, of course, known for his iconic play on the Chicago Bulls. However, he is also known for his love of gambling. It seems that Jordan has always loved competing when there is a lot on the line, especially if it's money that's on the line.
In fact, he reportedly even used to refuse to play cards with anyone who didn't meet his big-money standards.
Michael Jordan has always loved to gamble
Michael Jordan's gambling habits have been well-documented over the years, in both good and bad lights.
According to CBS Sports, in the early 90s, Jordan had to testify about a $57,000 check that he had written to James "Slim" Bouler, as Bouler had been in trouble for money laundering and conspiracy. Jordan initially claimed that the check was a business loan, but he later admitted that it was a gambling debt from the golf course.
Richard Esquinas then also wrote a book, Michael and Me: Our Gambling Addiction… My Cry for Help, and claimed that Jordan owed him $1.25 million from bets made on the golf course, per CBS Sports. Jordan denied the claim, and Esquinas then later said that he and Jordan settled on $300,000.
The Bouler and Esquinas situations, in addition to Jordan's trip to Atlantic City during the 1993 playoffs, led to a pretty significant controversy. The NBA even eventually investigated Jordan's gambling but cleared him of any wrongdoing.
So, while plenty of drama has surrounded Michael Jordan and his gambling, there have also been some pretty epic stories about the former Chicago Bulls star and his wagers.
In Antoine Walker's case, he revealed how high Jordan's price actually is.
Michael Jordan has a big-money standard
Former NBA All-Star Antoine Walker recently appeared on All Things Covered, and Walker discussed his relationship with Jordan and how they used to gamble three days out of the week.  
"It was many a days he would be like, 'Let's go to the back [of my] restaurant and play and have dinner,'" Walker said on the March 4 episode.
Walker then revealed how much the buy-in typically was for a Michael Jordan card game.
"When Mike calls, the buy-in goes up a little higher," Walker said. "Let me just start with that. It's going to be a number put on [the game] that everybody's gotta bring to the table. I'd say probably $20,000. You've gotta have $20,000 to get in, just to get in. If you ain't got $20,000 to get in, you can't even play."
Well, that's a lot of money, but when it comes to Michael Jordan, $20,000 is just pocket change.
Michael Jordan's career with the Bulls and Wizards made him a wealthy man
Michael Jordan had all of that money to gamble because of how much he earned while on the Bulls and Washington Wizards, and because of how much he made off the court as well.
For his career, Michael Jordan was as big a superstar as a player can be, as he earned 14 All-Star selections, five NBA MVP awards, and he led the NBA in scoring in 10 different seasons. Jordan then ultimately won six NBA championships and six NBA Finals MVP awards as he led the Bulls to two separate three-peats. He is also fifth in NBA history in total points scored and No. 1 in career points per game.
All of his accomplishments on the court, and his business endeavors off it, have helped Jordan rack up a $1.6 billion net worth, according to Forbes. So, he clearly had the $20,000 for those card games.
Michael Jordan is an NBA and Bulls legend. He is apparently a gambling legend as well.
Stats courtesy of Basketball Reference
How to get help: In the U.S., contact the National Council on Problem Gambling helpline at 1-800-522-4700.