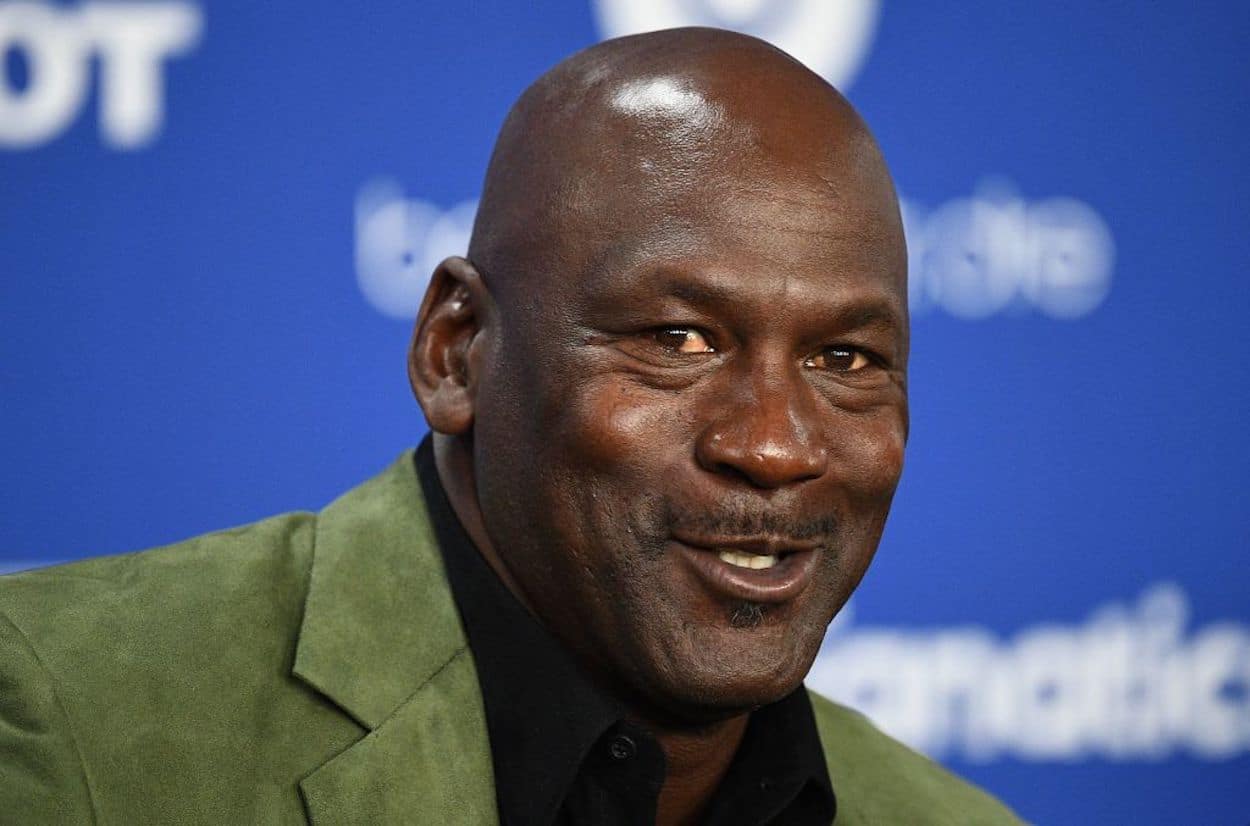 Michael Jordan Showed Some Surprising Humility When It Came to the New NBA MVP Trophy
Michael Jordan usually has no problem flexing his metaphorical muscles and asserting himself. In this case, though, he took a step back.
When you hear the name Michael Jordan, you probably think of a basketball-playing Terminator, unable to do anything other than win. During his time on the NBA hardwood, MJ did talk plenty of trash, crush a few dreams, and take more than his fair share of things personally. And while that mindset didn't win His Airness too many friends, it did yield rewards on the court. There is, after all, a reason why the NBA's new MVP award is named after Jordan.
With all of that being said, though, the living legend did show a bit of humility when it came to that trophy. While it would have been easy to turn it into an ego-stoking opportunity, Jordan took a step back. Other than the name, the award isn't supposed to be like about him.
Michael Jordan wanted the new NBA MVP trophy to be universal, not an image of him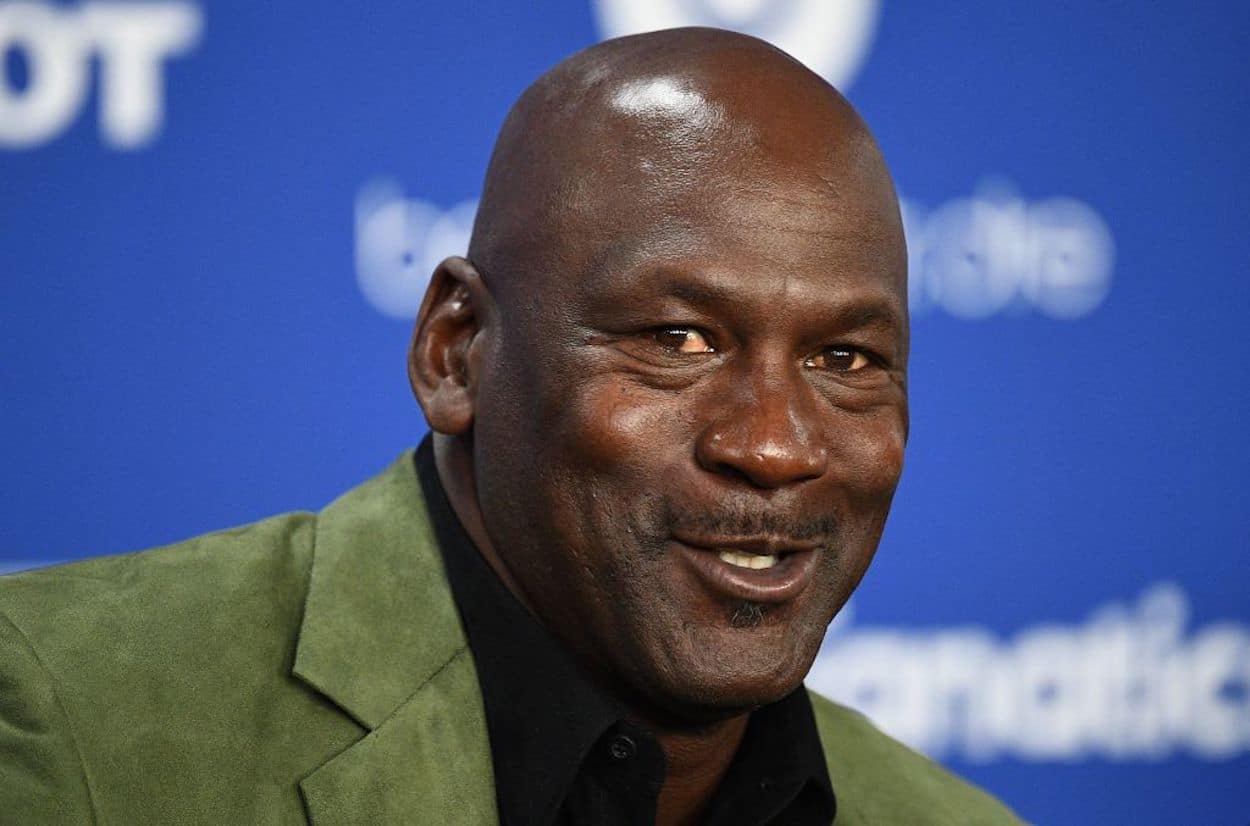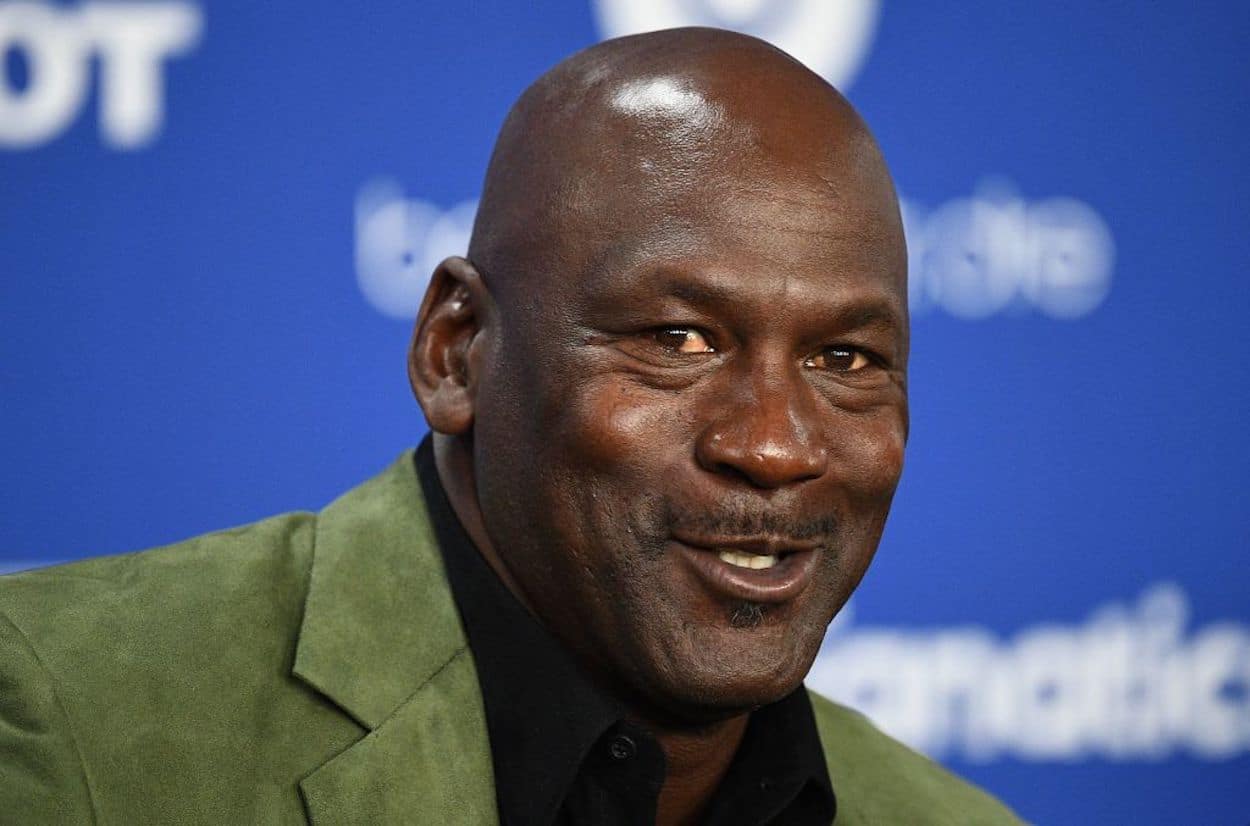 When it comes time to design an award, it can be tough to toe the line between function and form. The piece has to be relevant, but it can't become an elaborate visual puzzle as opposed to a trophy. Consider the new NBA MVP award as an example of that.
The trophy was designed by Air Jordan designer Mark Smith and clearly references an iconic Jordan dunk. There are also some references to His Airness, like the statue standing 23.6 inches tall in honor of MJ's number (23) and six NBA championships. When it comes to the figure dunking the ball, though, things are intentionally ambiguous. It's not Jordan's face. There's no Chicago Bulls jersey. It's just a plain man.
That reality, it seems, came from Jordan himself. In a touch of surprising humility, the famously competitive legend took a step back. The trophy is about whoever is receiving it, not the man it's named after.
"This is straight out of his language, 'The player should see themselves in this, not me,'" Smith told Roderick Boone of the Charlotte Observer. "When he said 'not me' it clicked right away. I said, 'OK, this is a universal theme. This isn't a man in a uniform. This is a human form reaching for that.' And the story of raw-to-refined really became how to bring all that together. That was a great challenge. It was a fabulous challenge."
Christopher Arena, the NBA's head of on-court & brand partnerships, shared a similar take.
"[Jordan] was appreciative, honored, really wanted to jump in and design the trophy," he explained. "And I think his way of saying, 'I get it, I get why players and league people and everyone would want me to have that honor, thank you. But here's what it means to me, here's what it should mean to the person winning it.' So, that's why you saw this humble nature of him come through in the design of the trophy."
And while that might seem pretty jarring — again, Jordan was never shy about flexing his metaphorical muscles to assert his dominance — the choice to take a step back, at least in a basketball history context, isn't completely out of character. During an old interview with Michael Wilbon, His Airness said that he wouldn't call himself the greatest out of respect for those who came before him.
"If you ask me, I would never say that I'm the greatest player. And that's because I never played against the players that represented the league prior to Michael Jordan," he explained.
So, through that lens, MJ's position on the MVP award isn't completely unexpected. He might be a ruthless competitor willing to crush anyone standing in his way, but Jordan does seem to have a respect for NBA history. As much as he might like to be the big man on campus, not everything is about him.