Michael Jordan Once Turned Down $7 Million to Play Just 1 Round of Golf With a Fan
Michael Jordan made less than $100 million during his legendary NBA career, but he has since become the richest athlete in the world thanks to his massive endorsement deals and ownership in the Charlotte Hornets. Jordan's net worth exploded up over $2 billion last year, so it's safe to say he doesn't need to accept any wild offers for large sums of cash.
The longtime Chicago Bull once famously turned down $100 million for an appearance at a two-hour event, and he even declined a generous offer to simply play one round of golf for $7 million.
Michael Jordan is the richest former athlete in the world
Every young basketball player's dream is to reach the NBA and become a millionaire. But what about adding a few more zeroes and becoming a billionaire? That's exactly what Michael Jordan has accomplished in retirement.
Jordan has built up a massive net worth that reached $2.1 billion in 2020. It has since dropped to $1.6 billion as of March 2021, but it's hard to imagine he's complaining too much considering the circumstances.
The biggest money-maker for Jordan since he debuted in the NBA has been his endorsement deal with Nike. He signed a five-year deal with the mega-brand worth $500,000 when he was just a rookie, and the deal has grown exponentially since. As of 2020, Jordan has earned more than $1.3 billion from Nike alone thanks to his Jordan Brand, according to Forbes. He also still profits on endorsement deals with Gatorade, Hanes, Upper Deck, and more.
In 2010, Jordan purchased a majority stake in the Hornets for an estimated $180 million. He then sold a minority stake in the team in 2019 that valued the franchise at a whopping $1.5 billion.
Jordan stands today as the richest retired athlete in the world.
MJ is an avid golfer in retirement
If Michael Jordan could only play one sport for the rest of his life, he might actually pick golf over basketball. MJ has had an affinity for golf since his playing days, and it's carried over into retirement. He once said he plays "pretty much every day of the week" and even goes 36 holes most of the time.
Jordan loves the sport so much that he built his own private golf club. The Grove XXIII opened in Hobe Sound, Fla. in 2019, and it's one of the most exclusive clubs in America today.
Michael Jordan once turned down $7 million from a fan to play one round of golf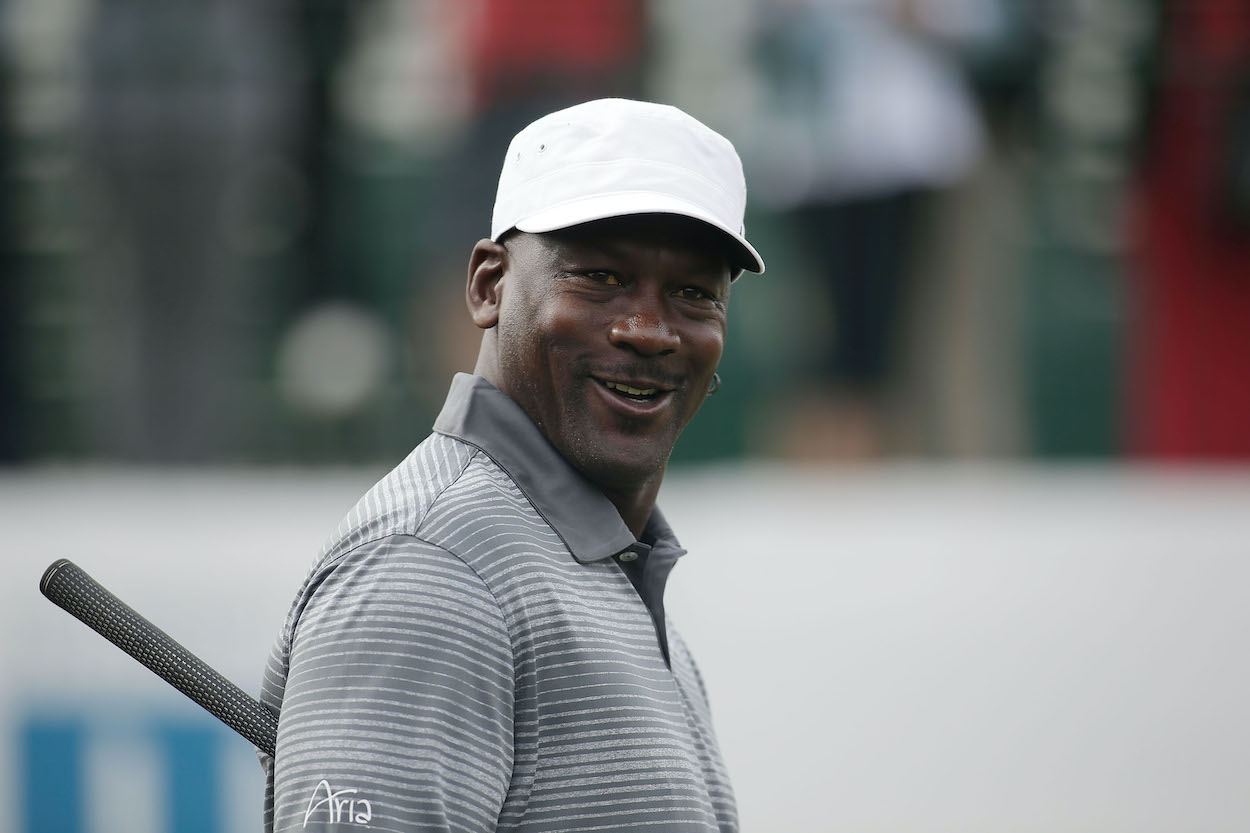 Jordan might love golf, but he must not love it THIS much.
In a radio interview with WFAN's Boomer and Gio last summer, David Falk, Jordan's agent, told a story about MJ receiving a $7 million offer to play one round of golf.
"Some woman in the Philippines offered me $7 million for one day for him to play in a golf tournament. He turned it down," Falk said. "God bless him. He's been so successful, it gives him an opportunity to do whatever the hell he wants or not to do things he doesn't want. I really admire that. He's very, very selective in the things he wants to be involved in."
Takes notes, Jordan fans. If you want to buy a round of golf with the NBA legend, you might have to offer eight figures.