Michael Strahan Has Got Those 'I'm Going to Disney World' Commercials Beat by a Mile
Article Highlights:
Retired NFL star Michael Strahan will take part in the next Blue Origin passenger trip on Dec. 9
Previous passengers on the low-obit space strips included Jeff Bezos and William Shatner
The flights reach a height of about 66 miles and last 10 minutes
Hall of Fame football player and current Fox NFL analyst Michael Strahan of New York Giants fame can vouch that it's good to have friends in high places. As part of his gig with ABC's Good Morning America, Strahan covered Jeff Bezos' Blue Origin flight to 66 miles above Earth's surface in July.
That started a conversation leading to Blue Origin executives asking the former Giants great if he wanted to give it a try. Strahan revealed Tuesday that he's all-in on the idea and will be one of the six people aboard for the Dec. 9 launch.
Michael Strahan follows William Shatner into the final frontier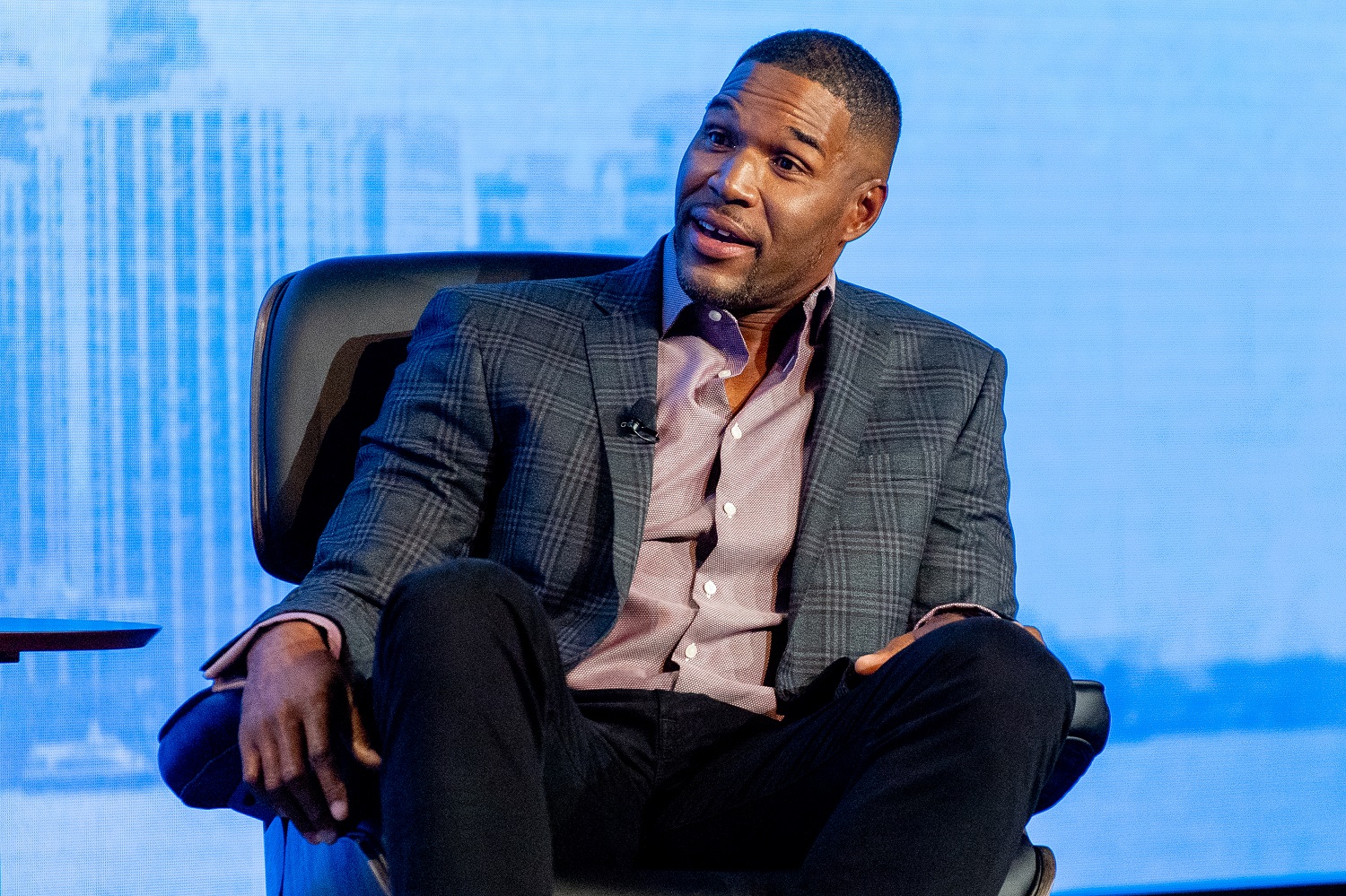 Michael Strahan won't be the year's wealthiest or the best-known passenger when he travels aboard the Blue Origin craft next month, but he'll likely be the biggest for a while.
Amazon founder Jeff Bezos, who created Blue Origin in 2000, was the first celebrity passenger. Actor William Shatner of Star Trek fame was the second to do so, making the flight last month.
Strahan disclosed his plans Tuesday and shared details of preparations already in progress. The retired defensive end, who amassed 141.5 career sacks for the New York Giants and retired with a Super Bowl ring following the 2007 season, has slimmed down from his playing weight of 255 pounds, but he still stands 6-foot-3.
That required measuring him for a special space suit and verifying that he will fit comfortably in one of the seats onboard. Next, he will travel to Texas for additional training and to meet the rest of the flight crew in person.
Unlike NASA space flights, some Blue Origin trips are tourist adventures, and Strahan will be just one of six passengers. One of those going up with him will be Laura Shepard Churchley, the oldest daughter of Alan Shepard, the first American to fly into space.
Michael Strahan will give 'Good Morning America' an inside look
The short Dec. 9 trip to approximately 66 miles above the planet's surface is one of the perks of the job for Good Morning America personality Michael Strahan, who became intrigued while witnessing the launch of the flight that included Jeff Bezos.
"I wanted to go to space, I think being there at the first launch was just mind-blowing," Strahan said, according to WPVI-TV. "I just wanted to be a part of it."
ABC won't own exclusive access to flight footage that Blue Origin typically provides to news outlets. But Strahan can provide behind-the-scenes coverage to viewers before and after the trip.
Strahan and Laura Shepard Churchley are invited guests on the flight, Blue Origin said in a statement. The other four passengers are paying an undisclosed amount for the privilege.
As part of a promotion by the Walt Disney Co., Super Bowl MVPs since 1987 have taped commercials on the playing field immediately after the game proclaiming, "I'm going to Disney World."
Phil Simms of the New York Giants was the first to do it. Eli Manning was the MVP when the Giants defeated the New England Patriots in Super Bowl 42 in 2008, so Strahan never got to utter those words. Instead, he now gets to experience something much cooler.
How do the Blue Origin flights work?
Blue Origin flights with passengers, like the one that will carry Michael Strahan, are completely controlled from the ground, and the trips last approximately 10 minutes, two-thirds the duration of Alan Shepard's 1961 Mercury flight.
The 60-foot rocket reaches a height of approximately 66 miles, according to The Associated Press. Speeds will top out at about Mach 3, and passengers will experience three to four minutes of weightlessness midway through the flight.
While some Blue Origin flights thus far have carried payloads and scientific experiments, the passenger flights with Jeff Bezos and William Shatner have created the greatest buzz. The company has auctioned off some seats for future flights, with bids running well into eight figures, according to AP.
Like Sportscasting on Facebook. Follow us on Twitter @sportscasting19.